Written by Simone | Last updated 9 July 2018
In a time where everything is almost constantly available in unlimited quantities, vintage fashion makes the difference. Our fashion expert, Martje Schutte, recently went to visit famous Dutch stylist Bastiaan van Schaik to discuss their shared love of vintage fashion. Watch the video or read below for more.
____________________
Meet Bastiaan van Schaik

As a (former) guest and editor in chief of various Dutch fashion magazines including Jackie Magazine, Luxury List, Avantgarde and Libelle, and as a lifestyle expert in shows such as 'Holland's Next Top Model', 'RTL Boulevard' and 'Styles van de Sterren', Bastiaan van Schaik is probably the most well known stylist in the Netherlands.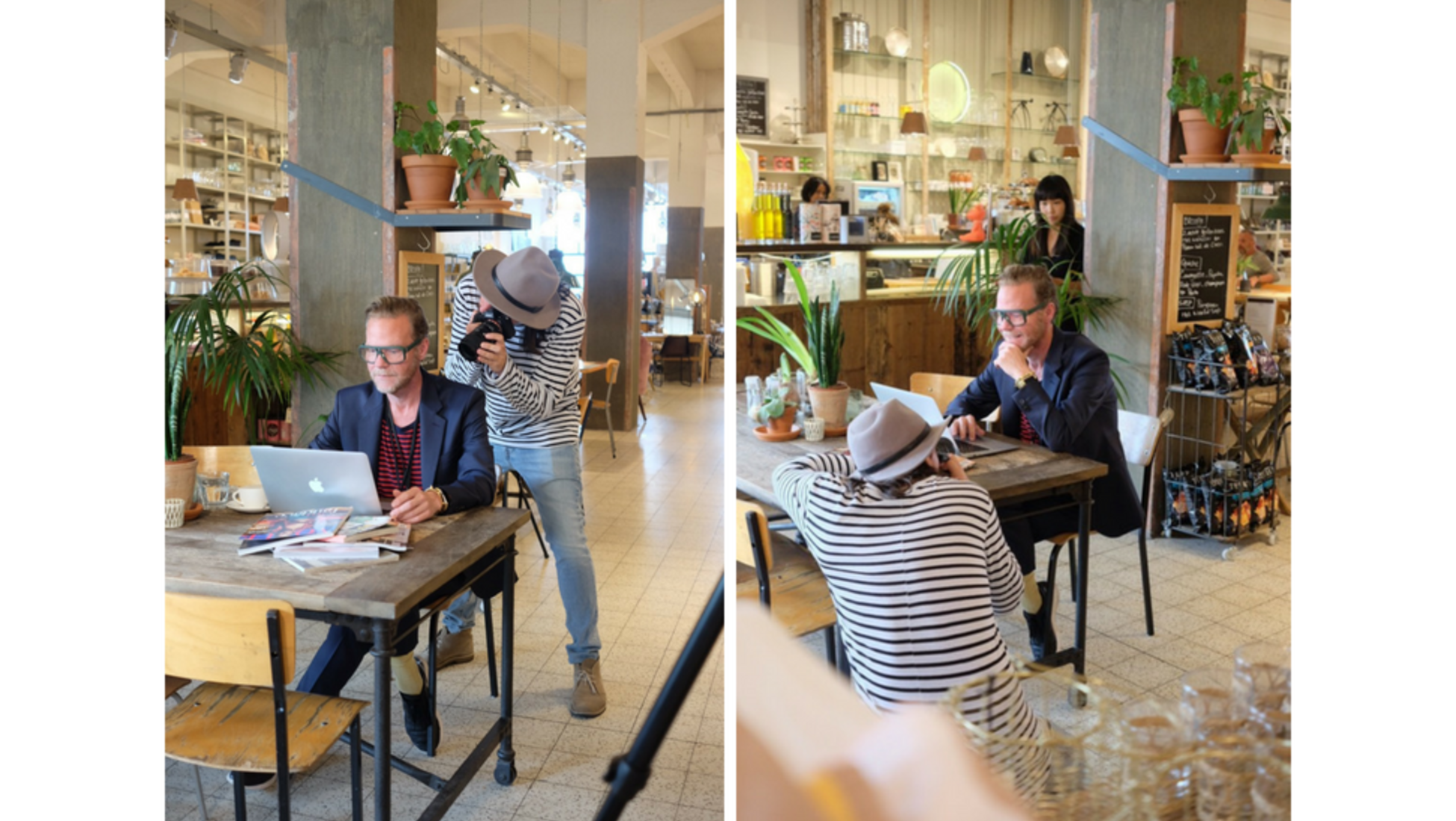 Bastiaan trying his luck on Catawiki
Meet our expert
Martje Schutte is a perfect example of someone turning their hobby into their career. She has been enamoured with fashion ever since she was a child and now is a fashion expert at Catawiki. This means that when someone offers an item of clothing, a bag or a pair of shoes for auction, she is one of the experts that review it and, based on the photos, determine the authenticity and value. She does this by, for example, looking at the serial number or how and where certain logos are located. Additionally she puts together the auctions every week so each week a new selection is ready for bidding.
Why shop vintage?
Bastiaan explains why he loves vintage fashion: "Ten years ago bags were made differently than the way they're made now. And that makes vintage fun, because all items have their own personality. You can't get it in regular retail stores anymore. There is nothing better than a vintage item that strengthens your personality. That's why an online auction platform like Catawiki is so much fun; you can find items there that are really truly special."
Next to being a great way to express style and individuality, vintage fashion is also more eco-friendly than buying new clothing. By buying second-hand clothing, you're not contributing to the devastating effects that the market for disposable fast fashion has on the planet.
Fashion expert Martje Schutte talks to stylist Bastiaan van Schaik about vintage fashion
Vintage auctions at Catawiki
Bastiaan of course tested how the auctions work. He found a pair of Cartier sunglasses from the 70s and placed a bid, but unfortunately someone else snatched them from him. If he had won them, then he would have been able to submit payment via his preferred payment method. Within 3 days of this payment, the seller would be obligated to ship the parcel. This time Bastiaan wasn't the lucky one, but there are enough new items open for bidding every week. Hopefully next time he'll have more luck!
____________________
Discover more vintage fashion | Chanel | Cartier | Louis Vuitton
You might also enjoy these articles: