Here at Catawiki, each Friday marks the start of the new weekly auctions. Over thirty-five thousand new and exciting lots open for bids and our experts want to share just a few of their favourites with you. Included this week are a full dinosaur arm, a letter signed by Napoleon himself, and an extremely rare working document of Tintin in 'The Black Island'. Keep reading to learn more about these 3 exceptional items and their stories.
1. Full dinosaur arm
150 million years ago, in the Jurassic period, roamed one of the most fearsome predators to have ever existed: the allosaurus. Although the T-rex, who existed in the Cretaceous era, is more popularly portrayed in Hollywood, the allosaurus was just as easily the most terrifying monster of its day. Reaching up to 12 metres in length, the beast stood on its two large legs. Inside the very large skull were 32 sharp, serrated teeth which, interestingly enough, they would regularly shed and grow back.
In comparison to the rest of their bodies, their arms were relatively small. The one we have for auction measures 98 cm. As a result, they used their very long tails for balance.. The arm itself leads to three fingers, which are tipped in large, curved claws and were used to rip apart their prey. The arm on our auction is almost entirely complete, with only three small finger bones and 1 claw being scientifically reconstructed - pretty amazing for an arm that's been around for around 150 million years! Our experts estimate that the arm will sell for around €30,000 - €40,000 and the lot closes on Sunday, so don't wait long to place your bids if you want to get your own claws on it.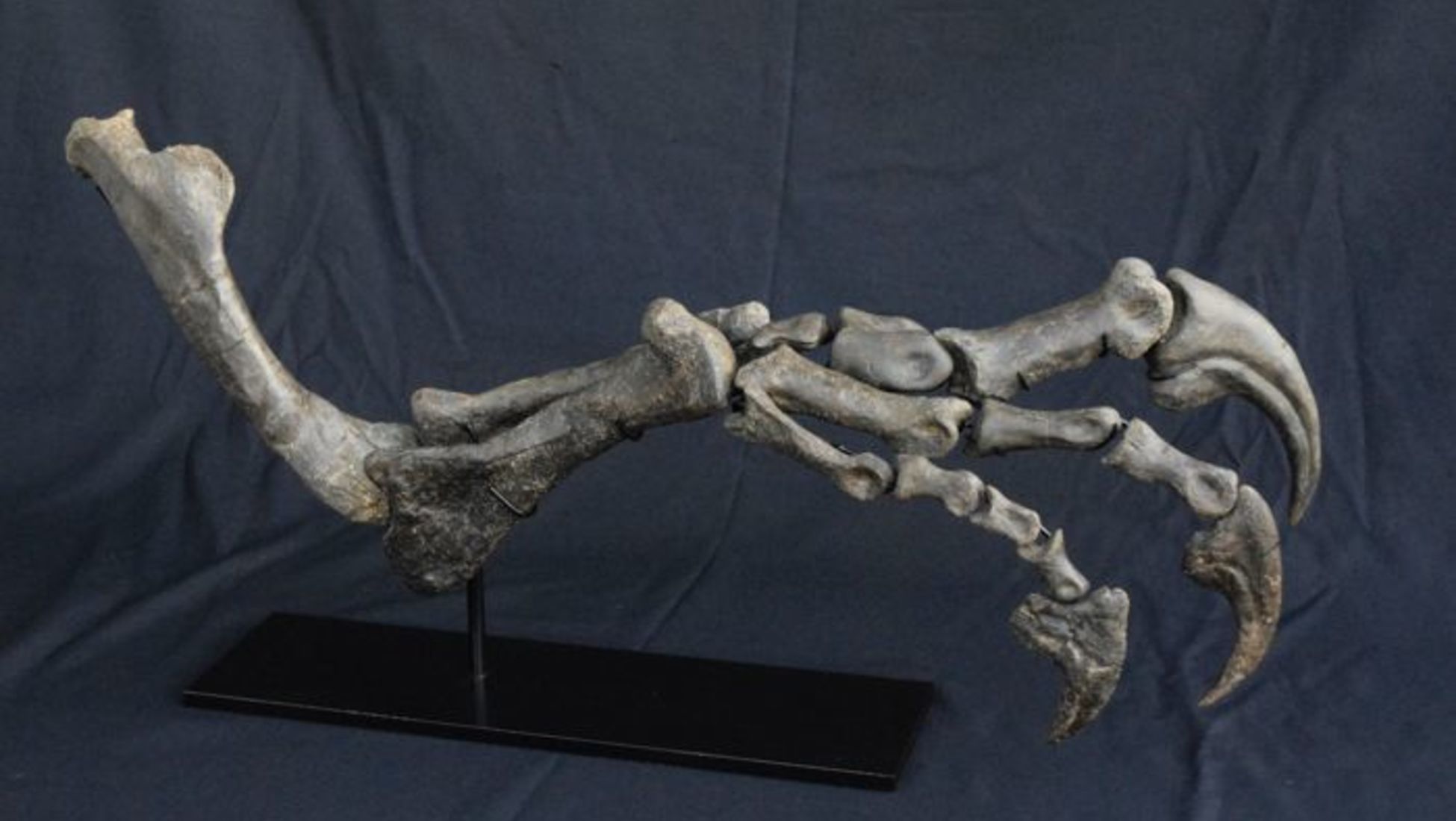 2. Napoleon's signature
In relatively modern history, 1806 marked the creation of the Confederation of the Rhine, with Emperor Napoleon being named the Protector of the Confederation. The purpose of the confederation was to unify the individual states of Germany under French control. By 1809, when this letter was written, the confederation reached over 350,000 square kilometres and included a population of 14.5 million people.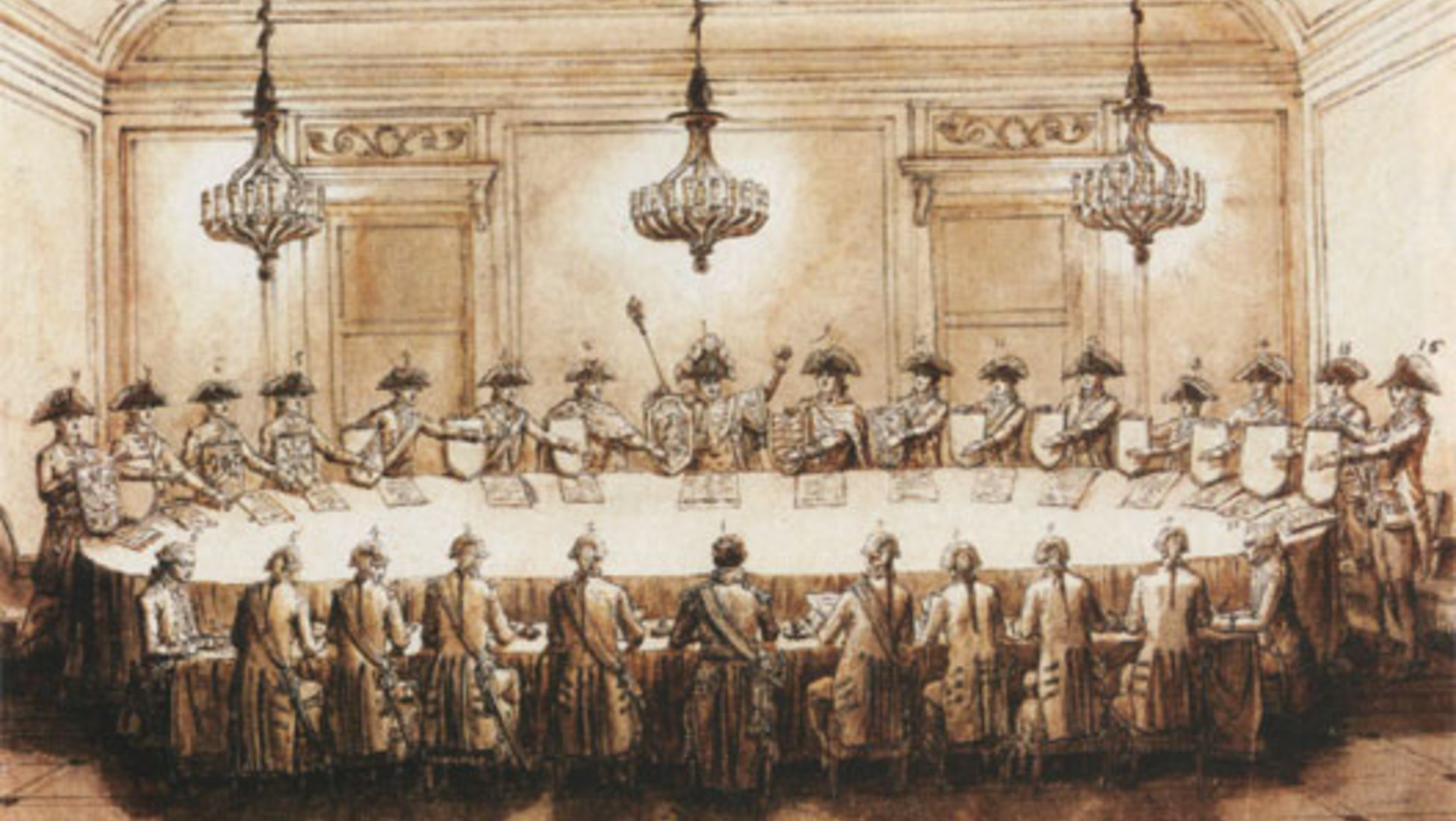 As you can imagine, this huge populace required a significant amount of troops, and even more organisation over said troops. Hence, Napoleon's secretary Menneval wrote a letter to General Clarke, the Minister of War at the time, requesting information about the troops located in Metz. The letter, which is about a quarter of a page long, is still in very good condition. The signature of Napoleon or 'Napol' as he signs it, is very clear and visible. This exciting piece of history is valued at between €700 and €1200, exclusively available at Catawiki.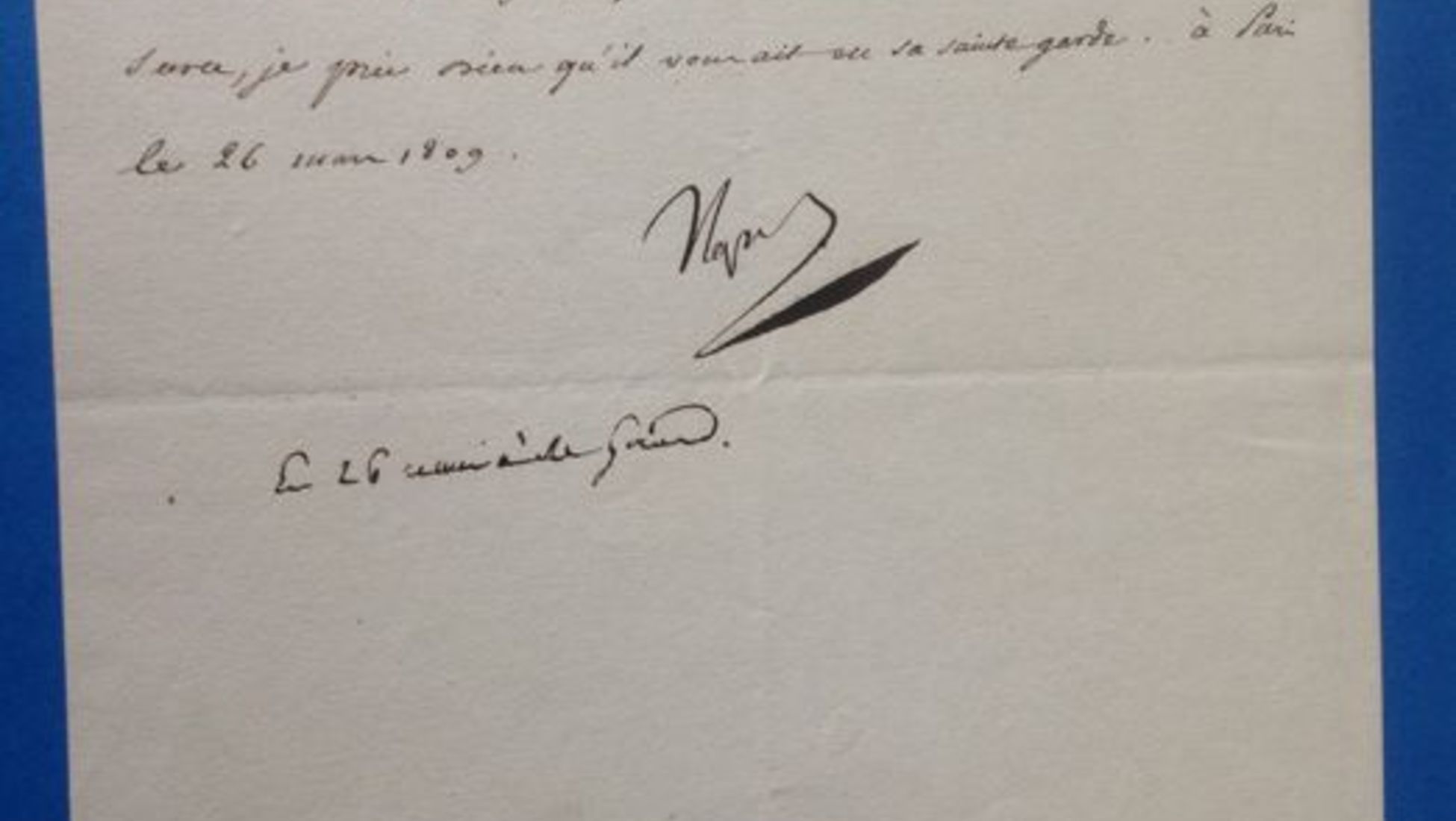 3. 'L'Ile Noire' Edition alternée (working document)
Our third exceptional lot comes in the form of an extremely rare version of one of the most popular comics, Hergé's' Tintin. 'L'Ile Noire' or 'The Black Island' was originally written in 1938. Such albums were reprinted nearly every year and in 1943, during the end of the Second World War, this particular example was created. The first nine Tintin books were published in black and white, and were up to 140 pages long, as that was the length Hergé determined necessary to tell the story fully. However, in 1943 Hergé's editor convinced him to start printing in colour and to shorten the length, due to a war-enforced paper shortage. As a result, 'L'Ile Noire' was the first Tintin book to be produced in colour.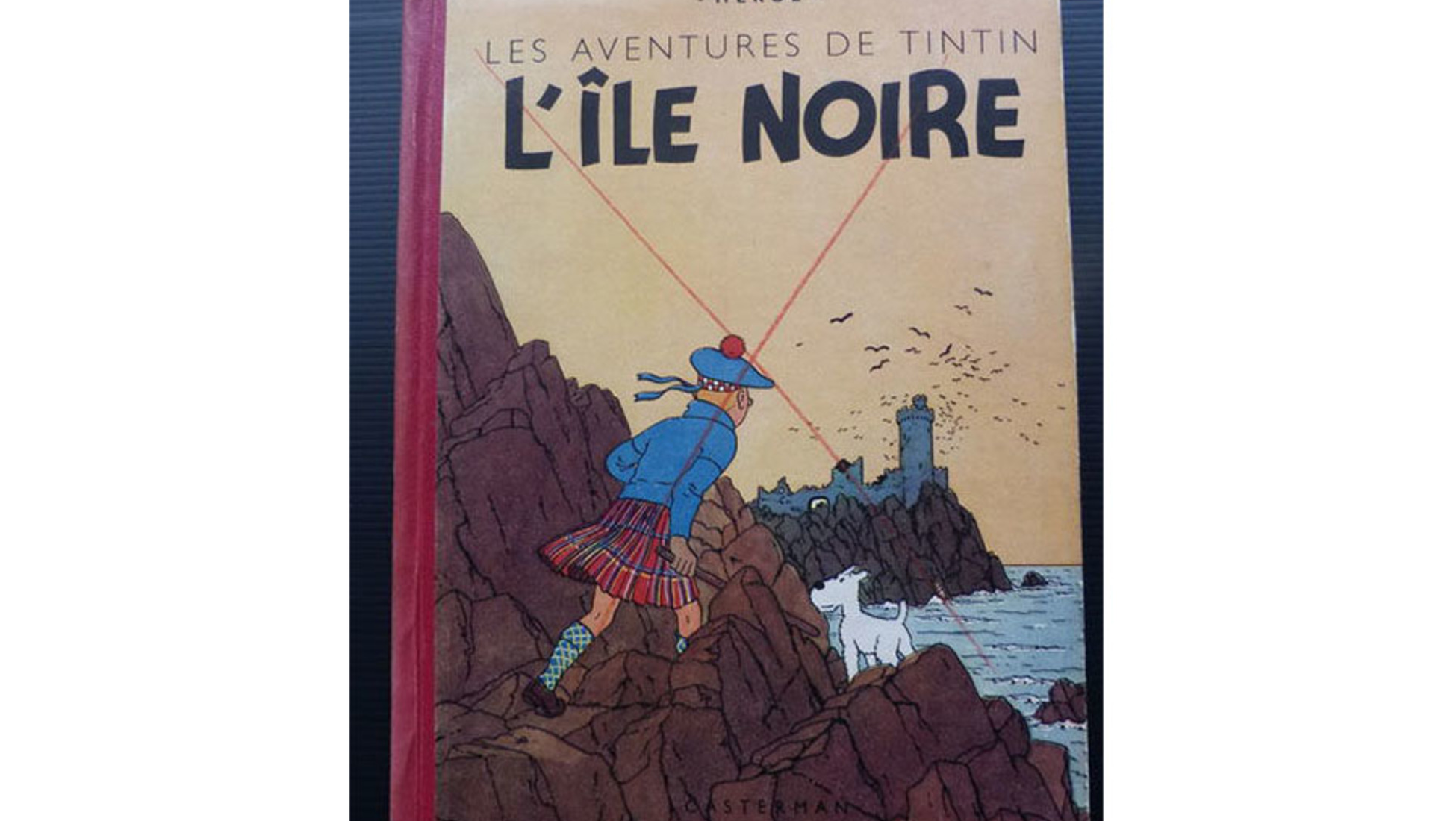 At the same time, Hergé asked the printer for 10 black and white copies which would be sent to newspapers abroad, which came to be known as 'les éditions alternées'. What makes these editions particularly interesting is that, although they were only printed as proofs, they were bound and covered in order to prevent them from being confiscated by the occupation as a result of the war efforts. However, our specific edition is even more interesting, almost unique, because of the fact that this proof was used in the editing process. Inside the book are handwritten notes, letting you lean over Hergé's shoulder and witness his perfectionist creative process. The exceptionality of this book is reflected in its price, with our experts estimating a sale of €75,000 - €90,000, which, if sold, will be the most expensive Tintin book ever sold!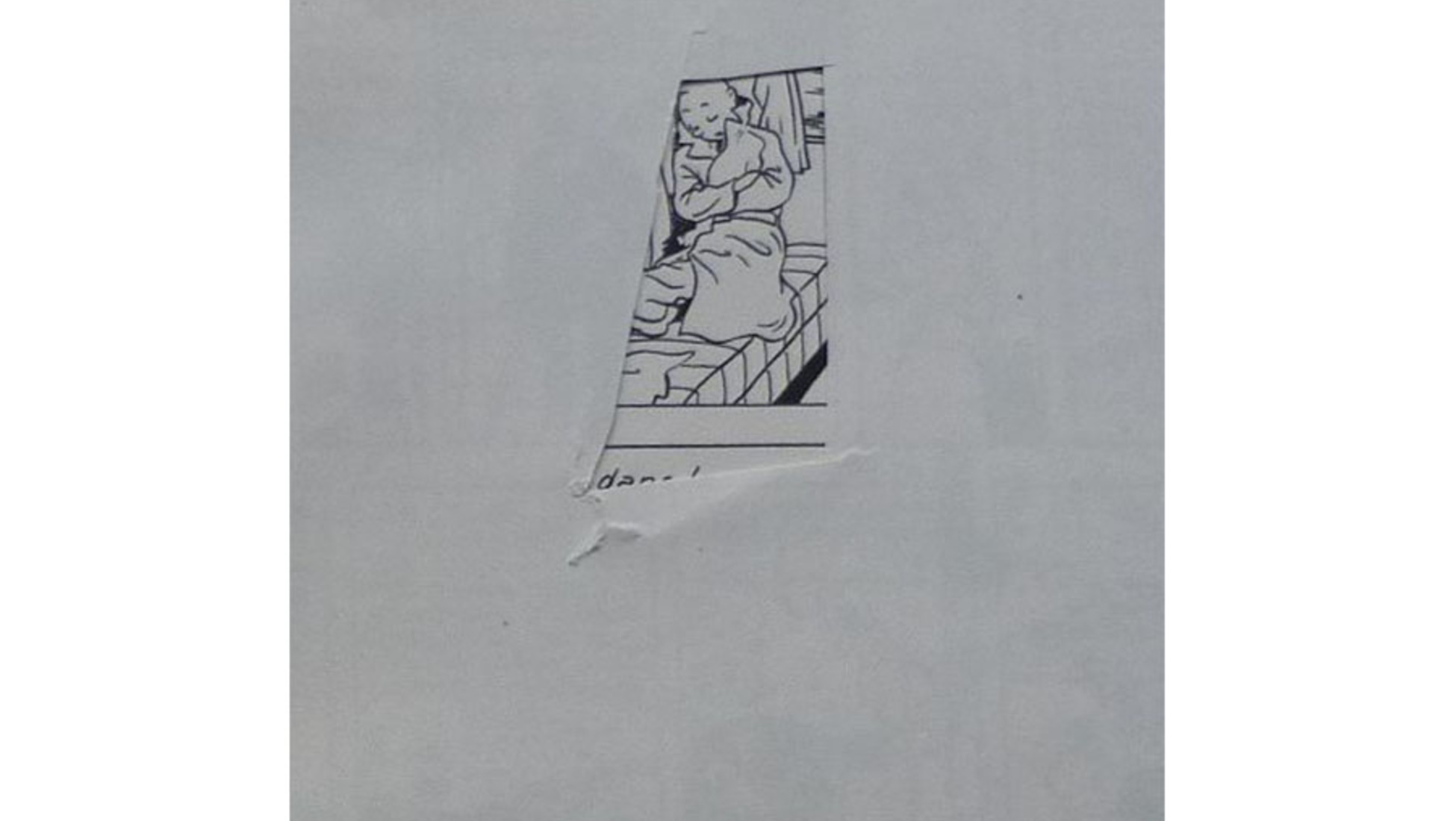 So there you have our top three exceptional lots of the week...pretty amazing if you ask us! But don't worry if these three items aren't for you, we aim to bring special items to everyone. Alongside these lots, we have many exciting auctions, including an extensive Murano Glass auction, an Exclusive Cartier Watch auction, a 1000HP Car auction, and many more exciting options which you can find here.