Did you know that banknotes could be worth more than 10 times their face value? Banknotes become more valuable due to historical context, for setting records or for sheer rarity. From banknotes issued in 1368 to rare million pound banknotes, you would be surprised at how much certain bills manage to sell at auction. Read on to find out which are the top 10 most expensive banknotes in the world.
10. 1918 Alexander Hamilton $1,000 Bill
The $1,000 dollar bill from the 1918 series is the highest denomination from the series that is still in existence. The $5,000 and $10,000 bills from this series are in museums only, which is why the $1,000 has the highest retail price tag. Around 150 are known to be in circulation, however what makes this note extremely rare is the fact that it features a dollar sign. Depending on the condition of the note, the 1918 Alexander Hamilton $1,000 can sell between €6,781 to €8,476.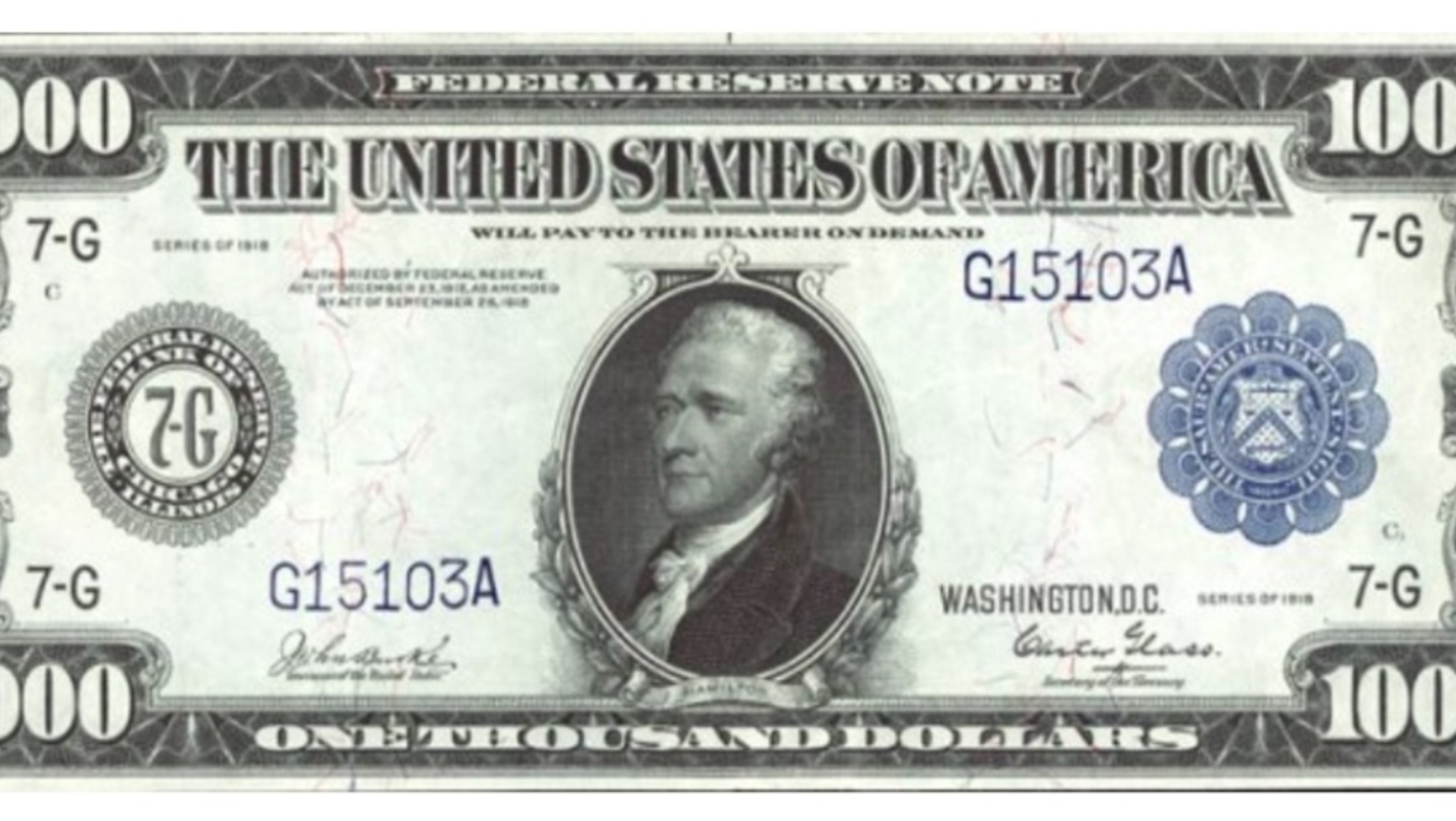 9. 1929 Bank of New Zealand Banknote
New Zealand was using the sterling system up until 1967, which meant that all banknotes were printed in Europe and then shipped over. Local notes were first issued in 1934, following the establishment of the Bank of New Zealand. This early example of a local note has the had written production date in the top corner and has a portrait of Maori King Tawhiao. This note was sold for an incredible €9,747.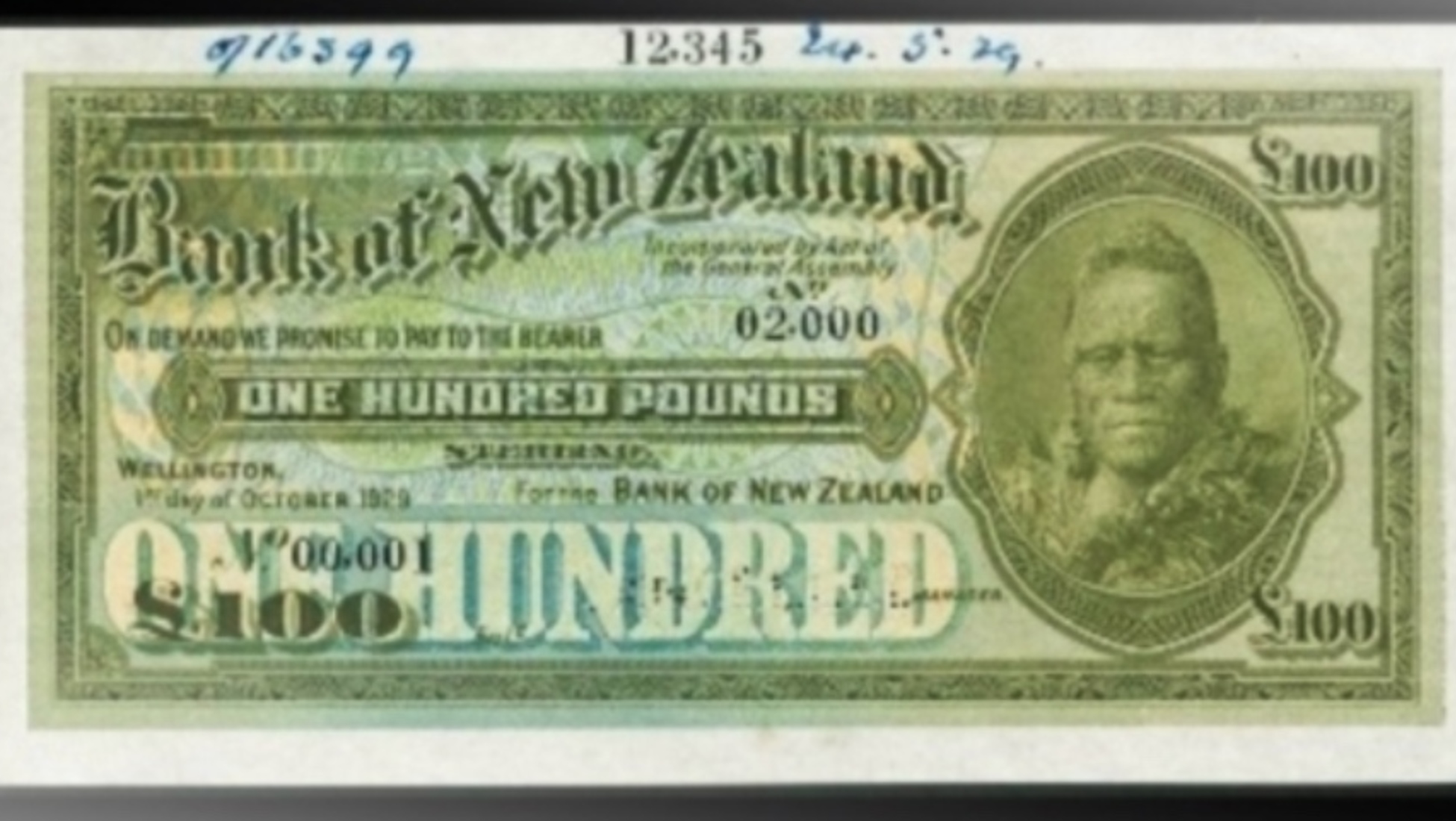 Image source: alux.com
8. Ming Dynasty Banknote
The Ming Dynasty Banknote was released between 1368 and 1398 and is one of only two large formats to exist, the other of which is displayed in a museum. This rare 400 cash banknote went up for auction with an opening bid of €50,854. The historical significance and its release date give this banknote so much value.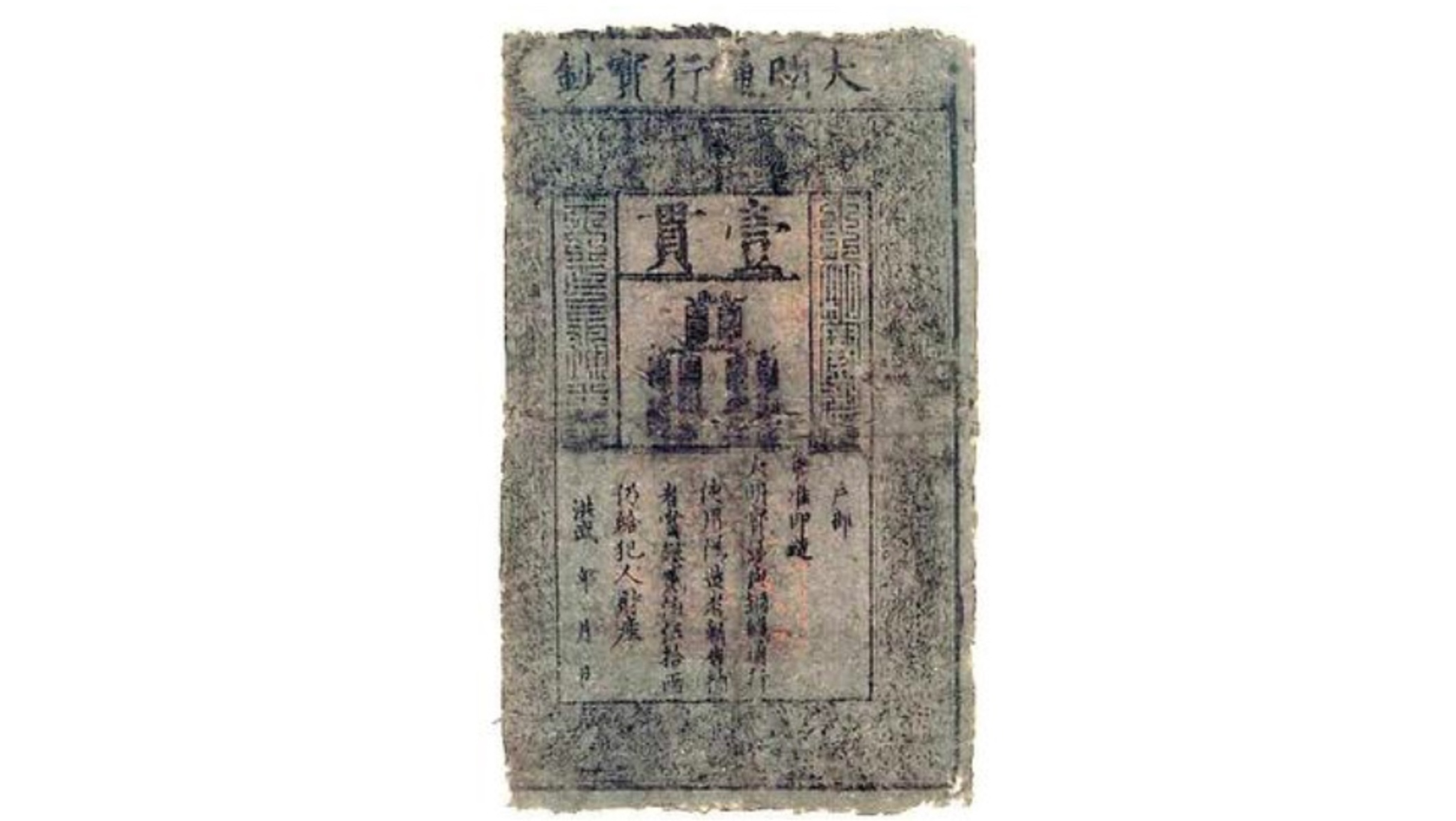 7. 200 Guilders Banknote
Never before was so much paid for a Dutch banknote than in 2013 when one sold at auction for €44,280. Just 2 million of these 200 guilders banknotes were released between 1860 and 1921 and today there are some 20 left. In the last century, 200 guilders was no small sum as workers earned about 20 guilders per week at the time.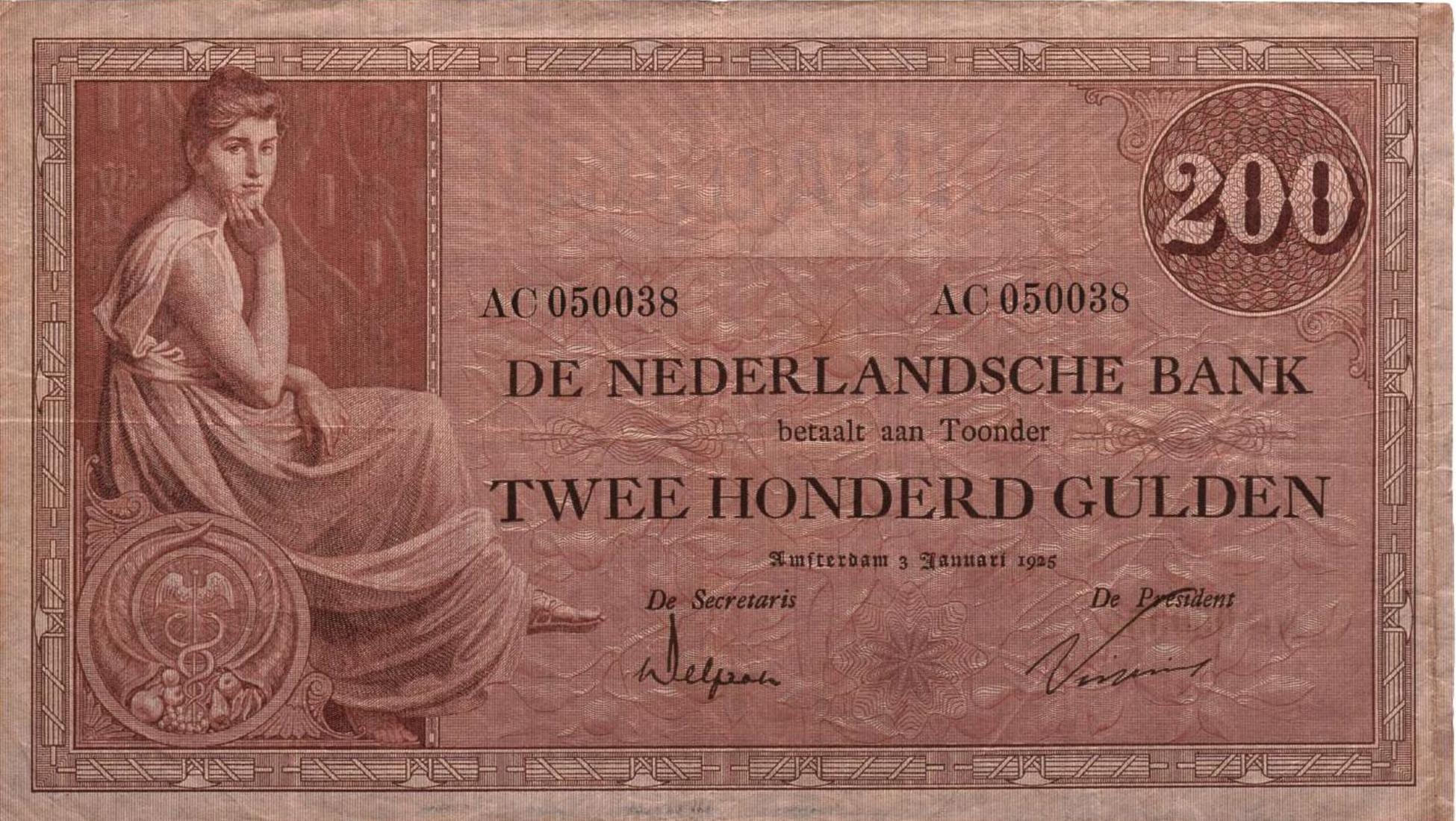 Image source: coins-stamps-rotterdam.nl
6. 1 Million Pound Banknote
The £1 million banknote is one of only nine to exist. These banknotes, otherwise known as 'Giants' by the Bank of England, were printed in 1948 under the Marshall Plan, in the hope of boosting the economy. One of these rare notes was sold in 2011 for €131,000. There are still eight out there to get your hands on!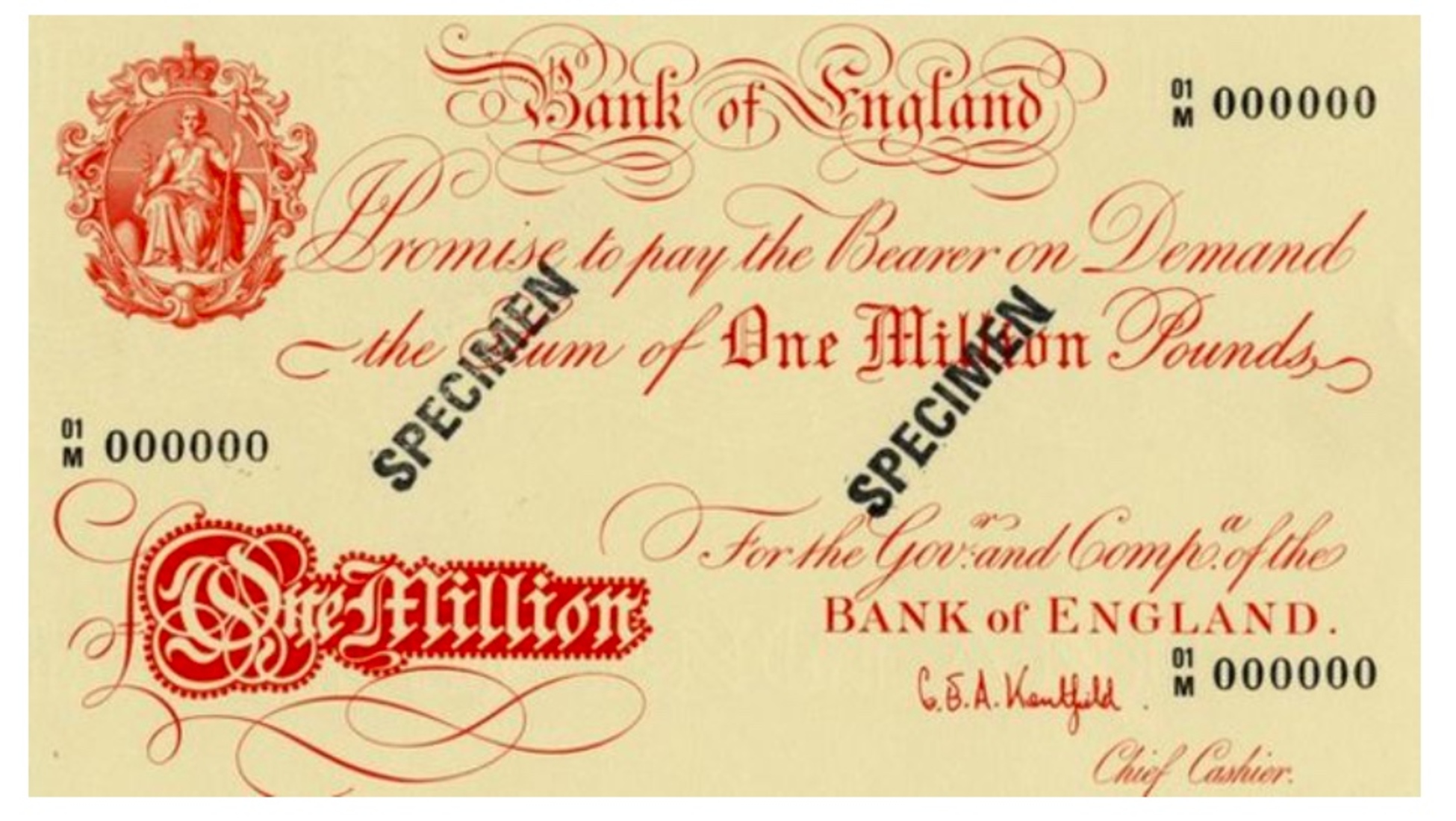 Image source: bbc.com
5. Australia's First Official Banknote
There is only one bill left from the first printing of Australia's first official banknotes. When Lieutenant-Colonel Lachlan Macquarie arrived in Sydney in 1809, he realised that there wasn't a stable monetary system; the bank note system that was in place was weak and bills could easily be forged. In 1817, the Bank of New South Wales opened with 100 ten-shilling notes printed on the first day. The rarity of these notes means that they're now worth around €186,612.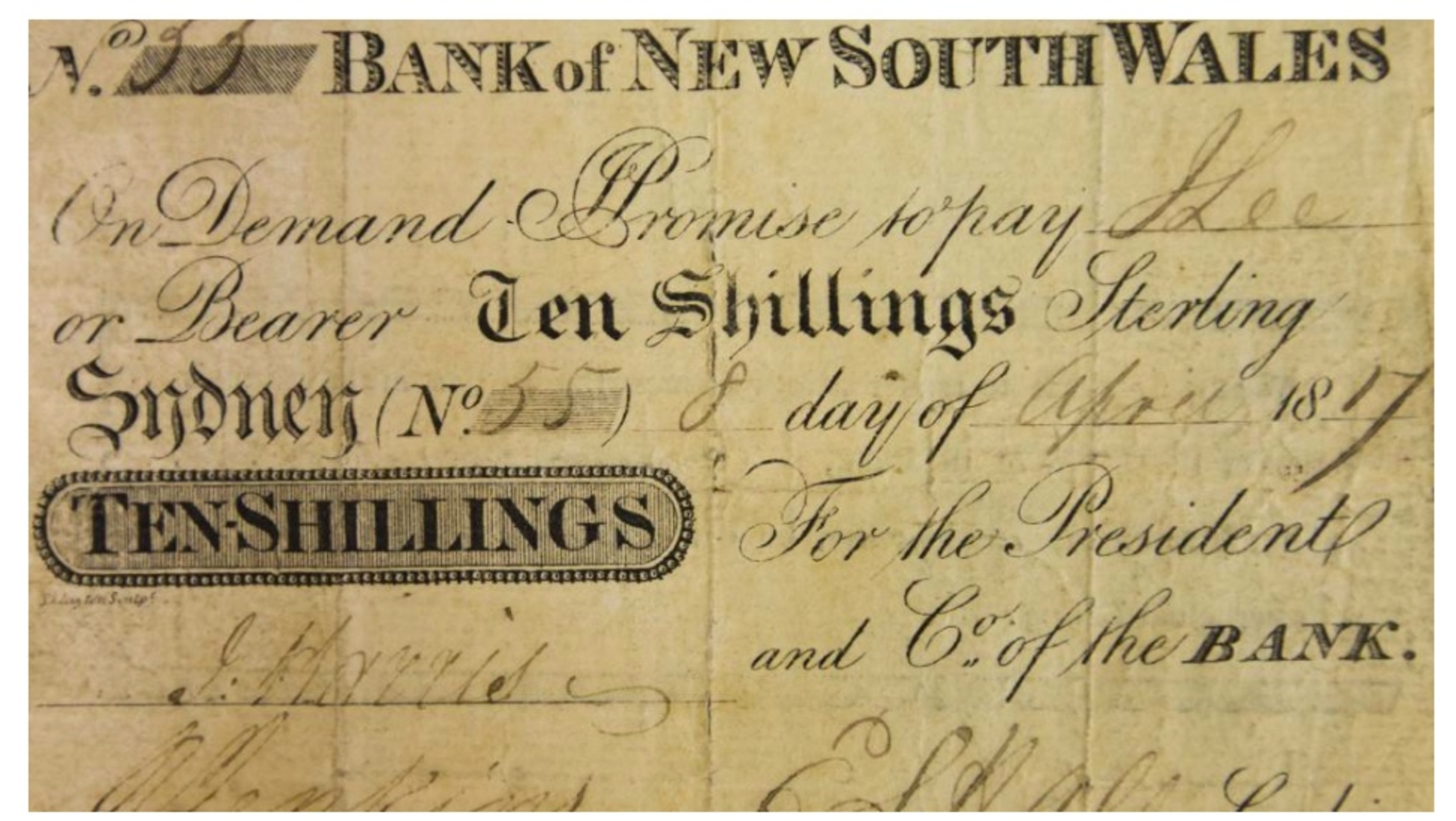 Image source: dailytelegraph.com
4. The Zanzibar 1908 20 Rupees Banknote
The Zanzibar 1908 twenty rupee banknote is the most expensive African banknote in existence, despite being printed just over 100 years ago. Given that very few of these are still around, the ones that are left are extremely rare and expensive. One was last sold at auction for €190,853.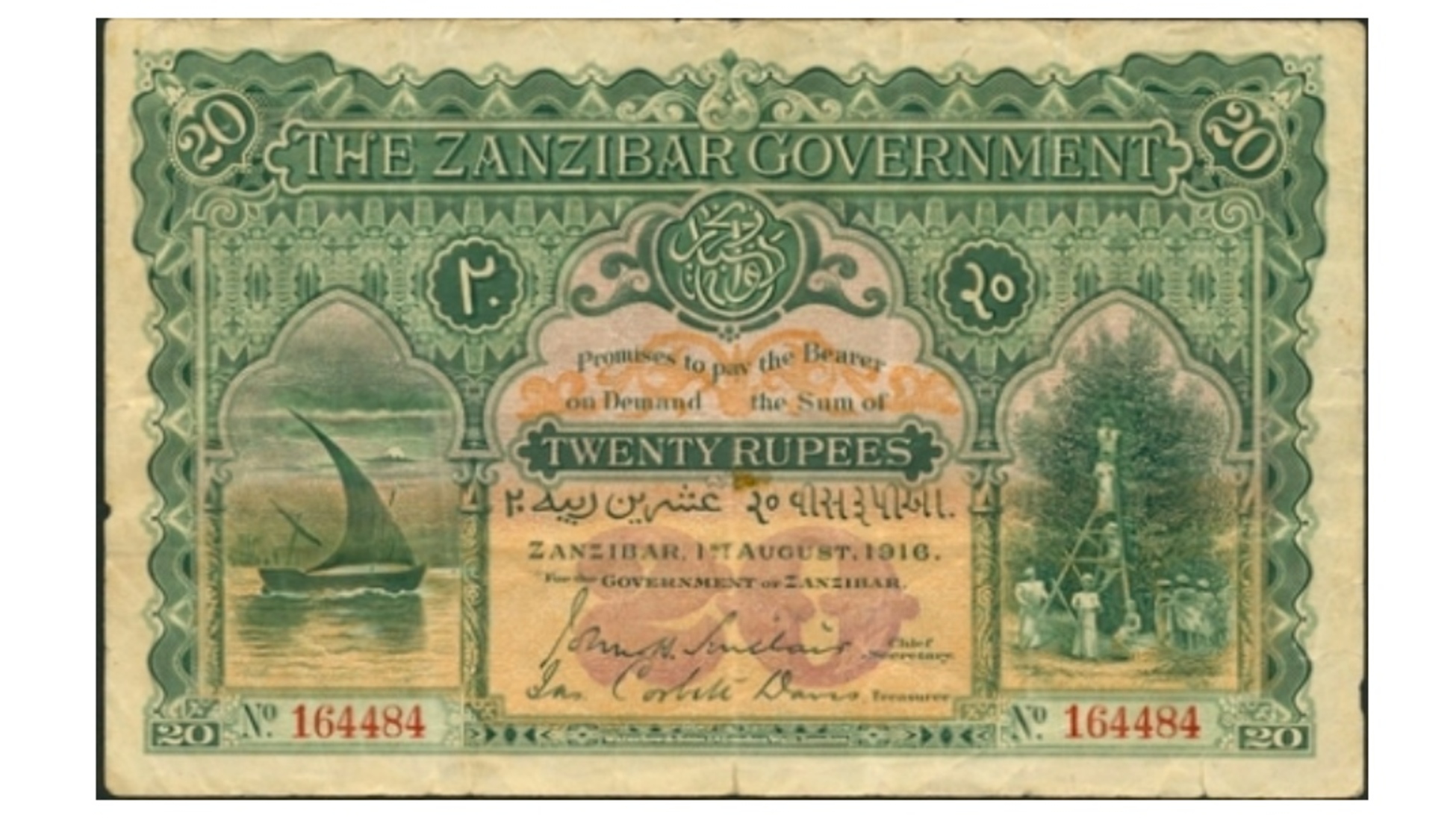 Image Source: antiquemoney.com
3. 1924 Australian Banknote
When this rare 1000 pound Australian banknote was sold for €1,018,028 it set the record for the most expensive Australian banknote ever sold. This is the only known note to be outside of a museum since 1988 when it was last sold for €72,959.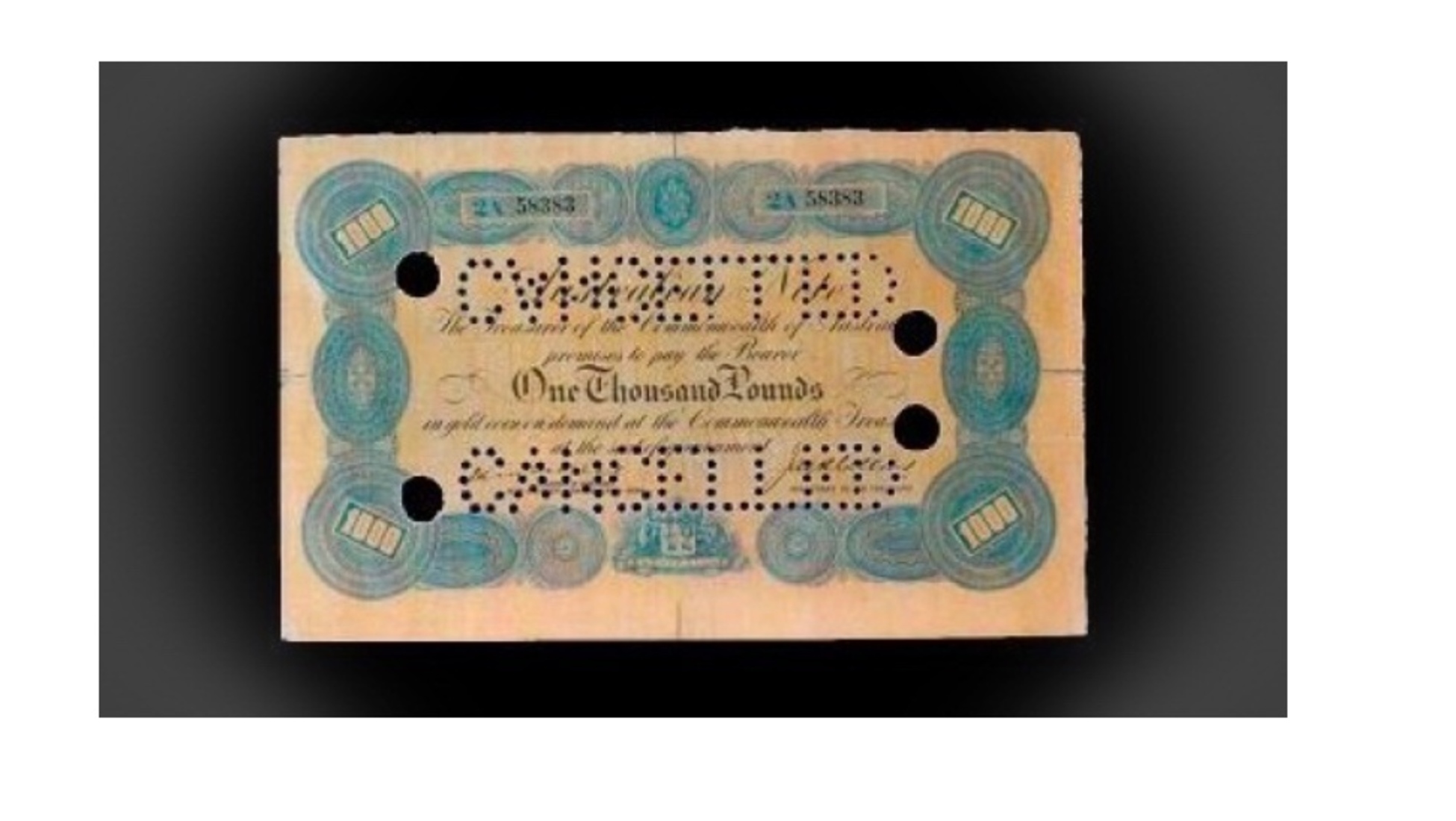 Image source: alux.com

2. 1891 Red Seal $1,000 Bill
The selling of this note for €2,120,531 broke all records for the most expensive US bank note to be sold at auction. It is believed that only two are in existence and was originally expected to sell for only €1,696,569, given that it was last sold in 1944 for €1,142. This note has made history.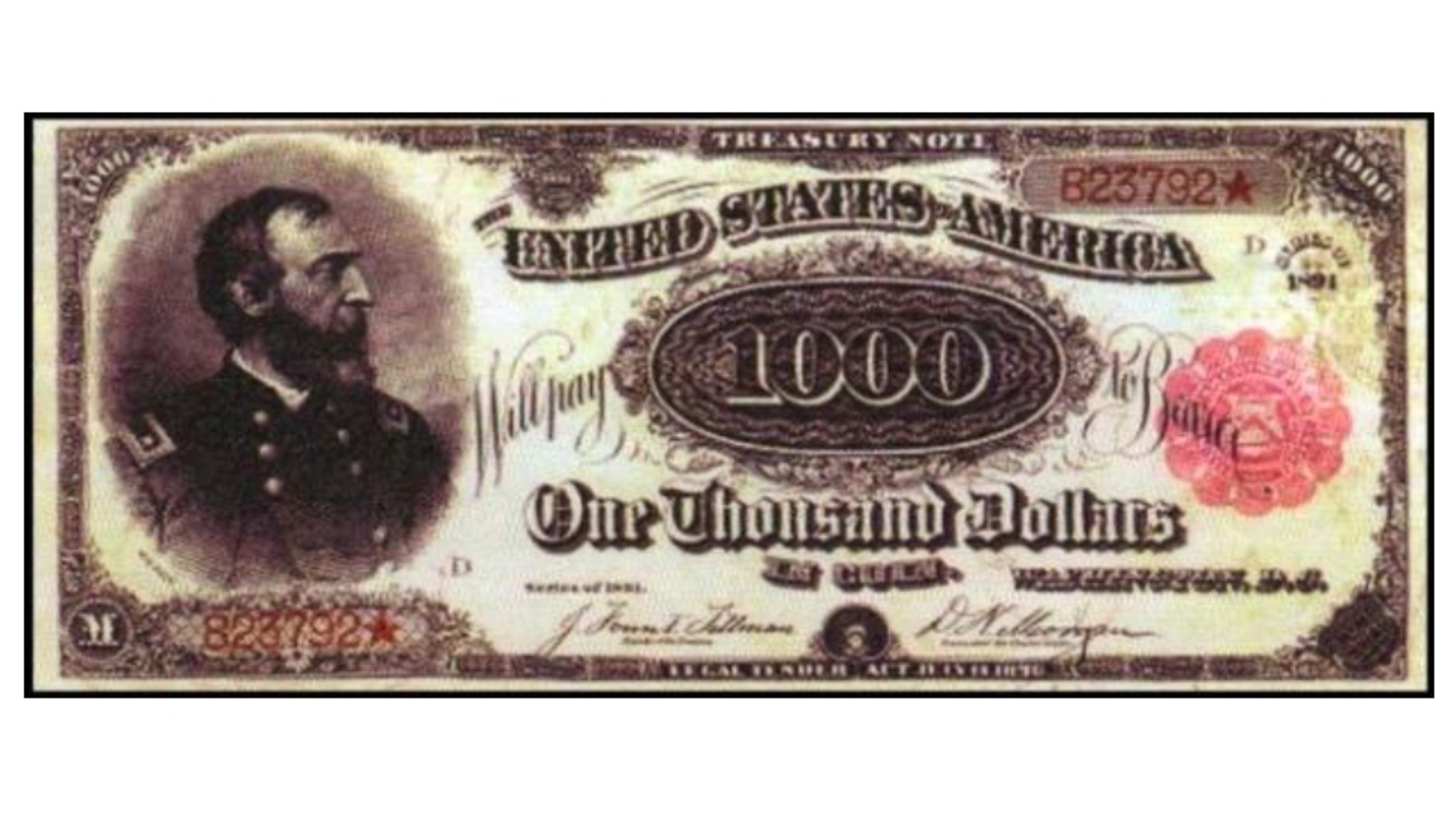 Image source: oldcurrencyvalues.com
1. 1890 Grand Watermelon Bill
The 1890 Grand Watermelon Bill is the rarest and most famous of all US currency notes. When it was sold for €2,791,803, it became the most expensive banknote in the world. Despite it's playful name, which comes from the fact that the large zeros on the note look like watermelons, this note is an icon of American financial history and is known worldwide.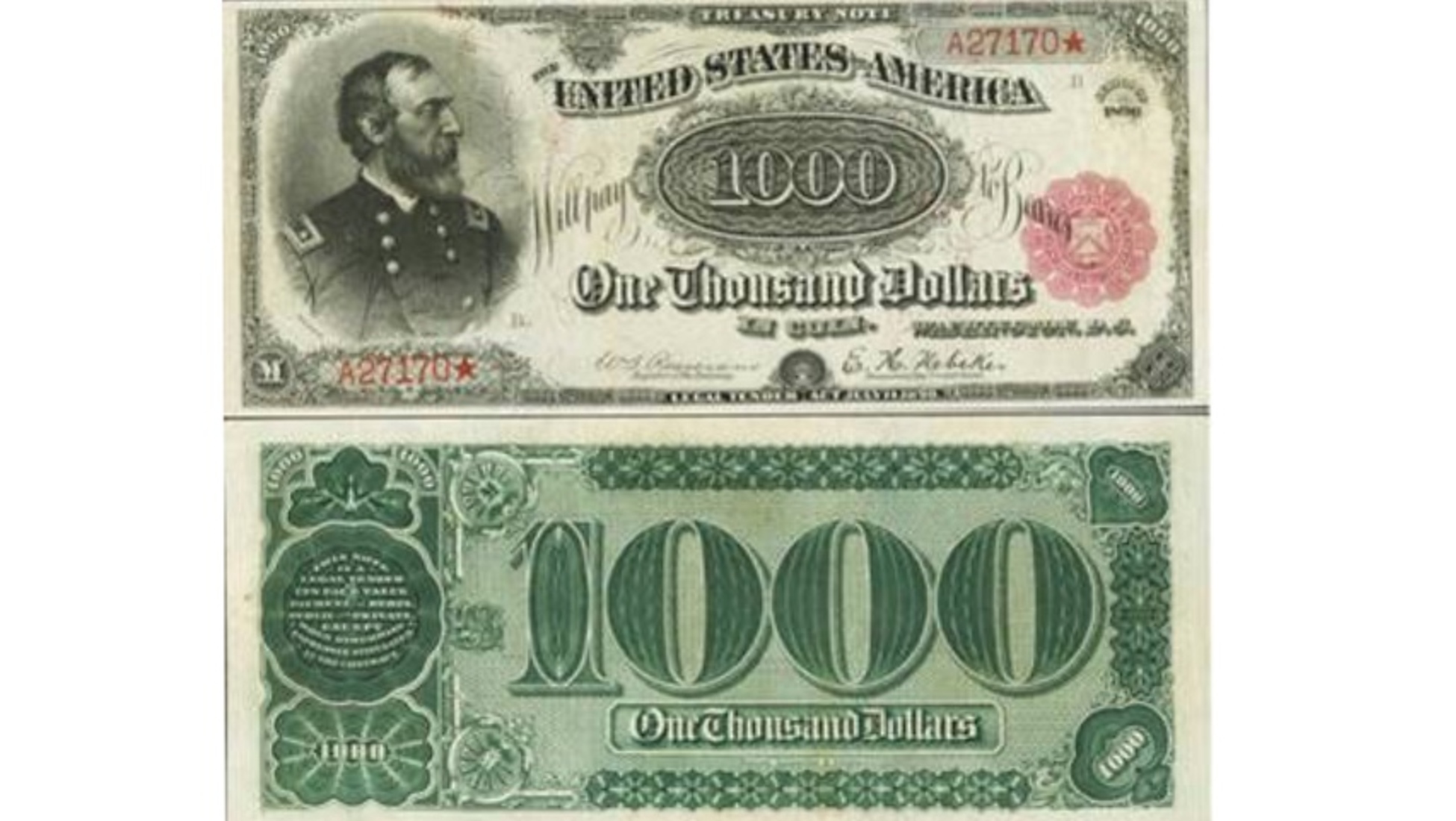 Whether you are already an avid banknote collector or are looking to start a hobby that could earn you a fortune, head over to our Banknotes auction now where you can find a whole range of historic banknotes and coins. And register here to become a seller if you'd like to cash in on your investment and offer up your banknotes for auction.