We all remember that beautiful moment when Dorothy clicks her magical red slippers together and whispers the words "there's no place like home". The Wizard of Oz is well-loved for many reasons: the adventure, the fantasy... and those famous red slippers. Worn by Dorothy, they are a symbol of beauty, of classic cinema and of hope. But what about the real slippers? The ones worn by Judy Garland to shoot the film? Well, they are perhaps the most elusive piece of movie memorabilia there has ever been and have an adventure story all of their own…
Unknown History
Nobody knows exactly how many pairs of shoes were made for the 1939 film. It is believed that multiple pairs were made and used, in order to keep the slippers looking fresh and clean during every moment of the shoot. However once filming of the movie was over, the shoes disappeared into an extensive Hollywood wardrobe collection belonging to MGM, the film's production company. With no one keeping a record of how many pairs there were, and no one officially looking after the collection, years passed by without the shoes being discovered or uncovered.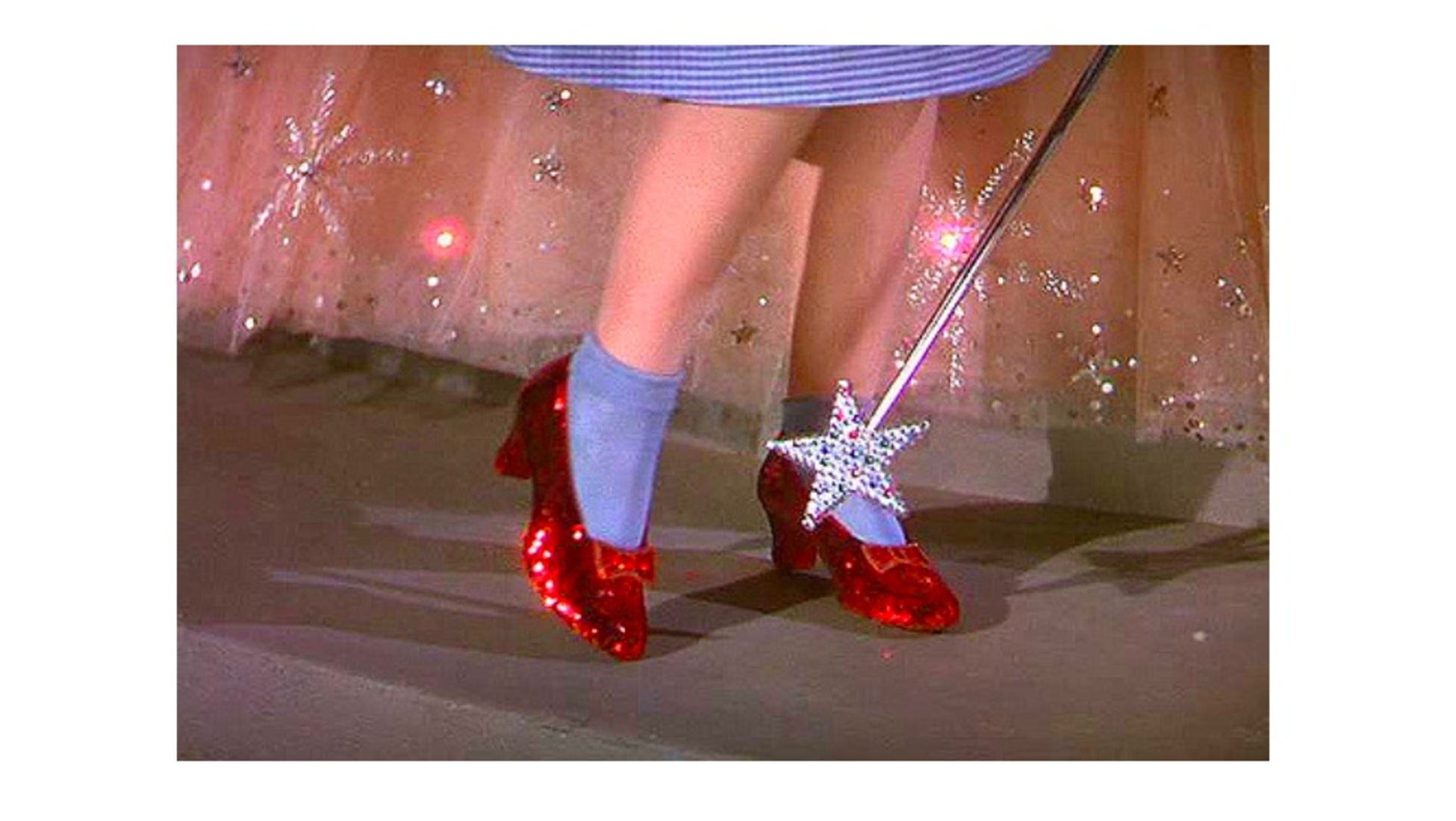 It is unknown what exactly happened to the shoes. But there are a few that we do know about:
The Stolen Slippers
For a short while, a pair lived in the Judy Garland Museum, in Grand Rapids, Minnesota - the small town where Judy Garland was born. The shoes were on loan from a Hollywood costume collector, Michael Shaw, and displayed in the small museum to the great pride of everyone in the town. However in 2005, the shoes were stolen from the museum in the night. There were no witnesses and no reliable security footage. And the shoes have not been found since. The missing shoes are now valued at roughly €851,607 - if they are ever rediscovered.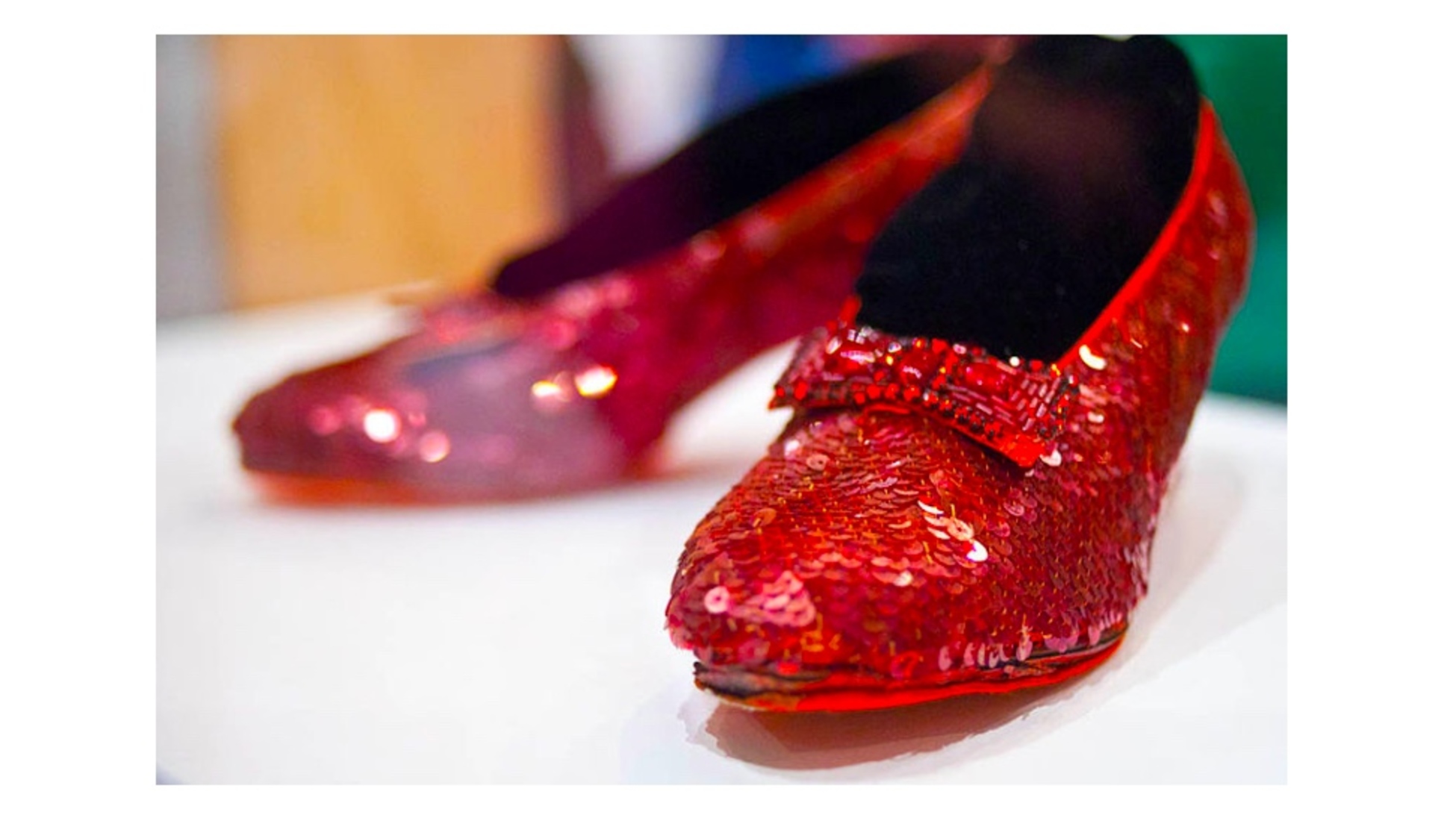 Rumours and Doubts
Another pair is on display at the National Museum of American History, where they have remained since they were anonymously donated in 1979. In October 2016, the museum collected contributions from thousands of donors all over the world to help conserve Dorothy's Ruby Slippers in preparation for future displays. However there continues to be doubts about the authenticity of these slippers, considering the mystery background of the shoes. Another set were auctioned off in 2011. And it is rumoured that Lady Gaga owns a pair.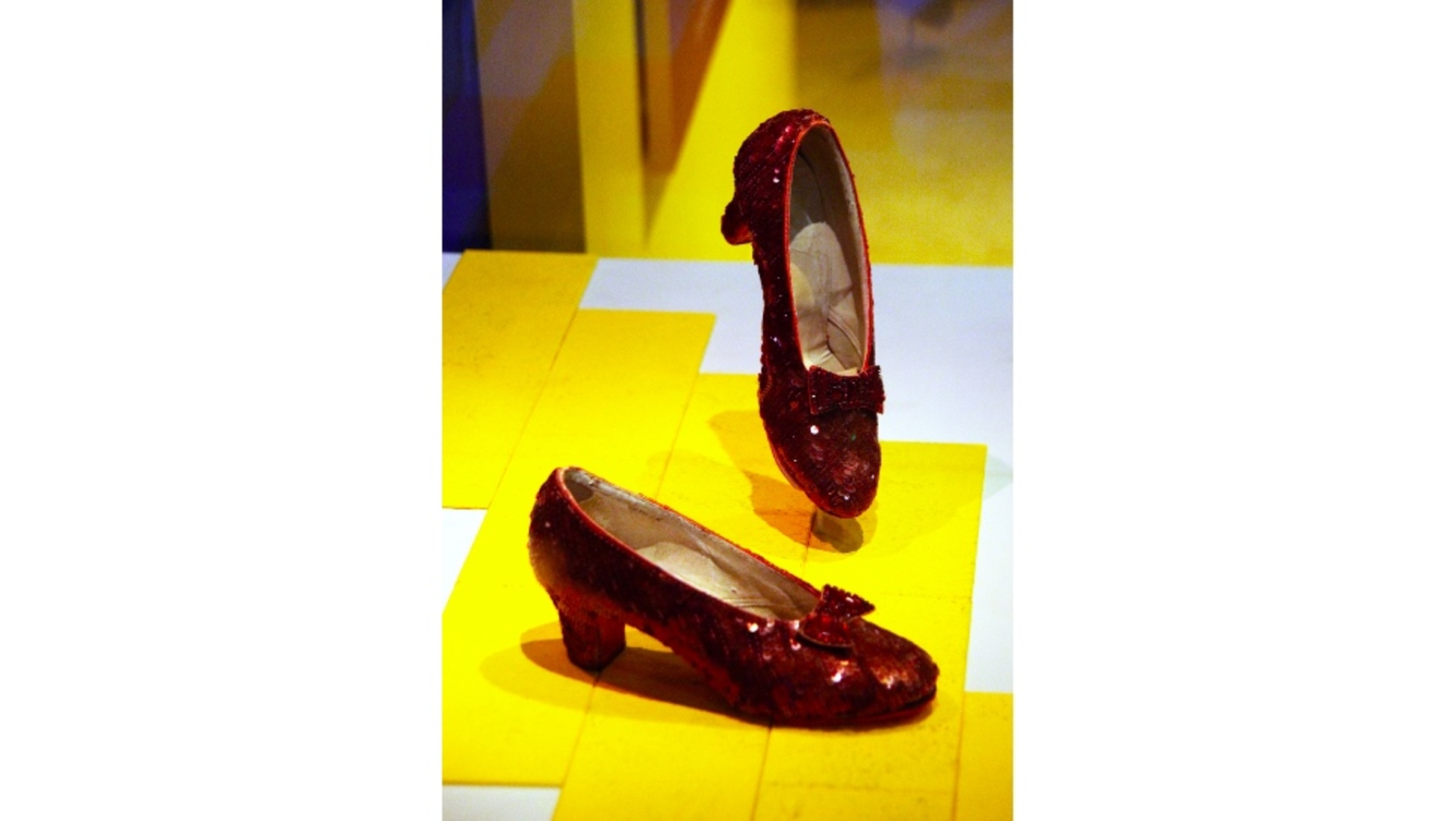 It is said that the famous ruby slippers are the holy grail of Hollywood memorabilia. No one will ever know how many pairs there ever were - or how many exist today. But perhaps the stolen pair are still out there somewhere - and will maybe even be available at auction one day.
If you're a fan of movie memorabilia, check out our Iconic Toys & Movie Merchandise Auction and discover your own hidden treasures. Or if you have a special item you'd like to sell, register here.