If you own a vintage Polaroid camera, perhaps one of the most prolific camera brands around, it's likely that you could make some money selling your Polaroid at auction. But how much could you make? Find out here...
Cameras have seen many variations and innovations over the years since the invention of the camera obscura in the 17th century. In 1826, Joseph Nicéphore Niépce took the first 'photo' using a camera obscura and a photographic plate. It took more than 8 hours before the plate was developed. Due to modern technology and an ever-growing market, nowadays it's common for people to own multiple cameras for many different uses. (Think of the camera on your phone, adventure cameras like GoPros and Instax Instants.) But before the world turned digital, people captured their family get-togethers and special moments using analogue film. And Polaroid remains probably the biggest name in vintage camera history.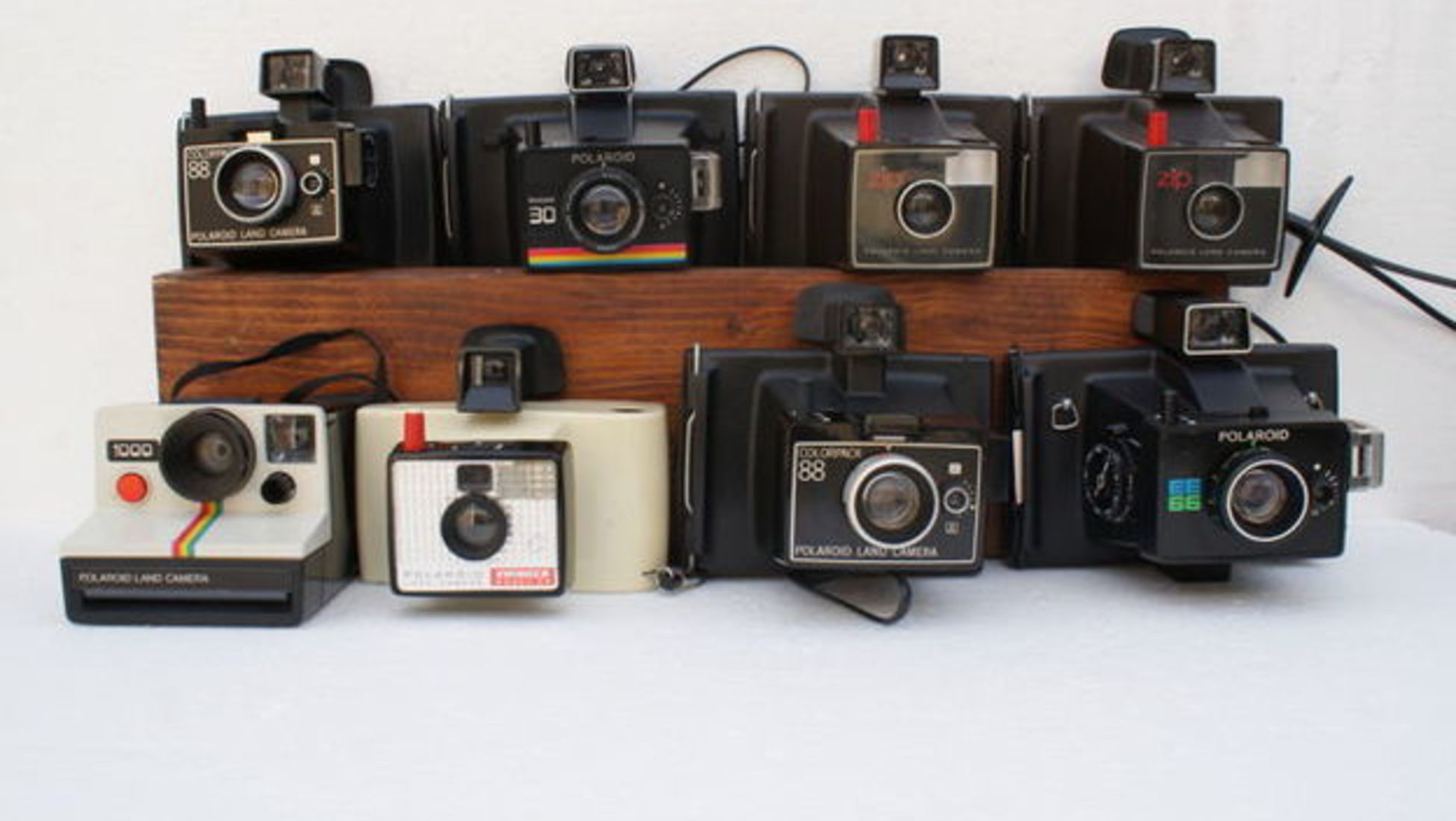 The Top Polaroid Cameras to Sell on Catawiki
We've listed the most expensive Polaroid cameras to ever sell at Catawiki to give you a snapshot of what your Polaroid could be worth…
5. Polaroid SX-70 + Many Accessories - €122
Long before there was Instax, there was the SX-70, the world's first instant camera. Technology is much faster nowadays, this original photo-printing device takes several minutes to develop and print a photograph. But for the sheer quality and vintage charm, it's definitely worth the wait!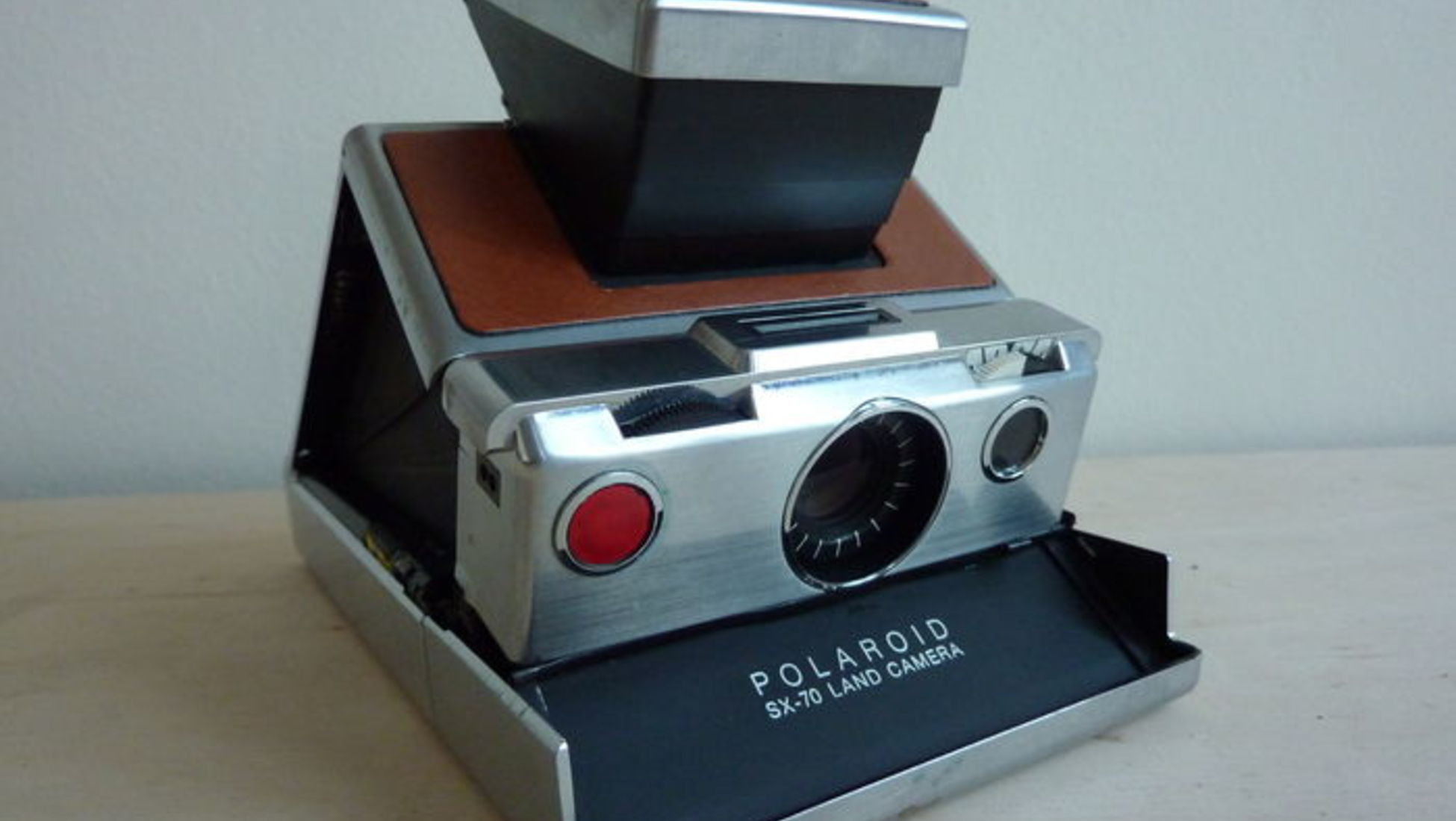 4. Rare Polaroid SX-70 Land Camera Sonar Onestep Gold. - €135
What's so special about this model is the 24 carat gold plating. Produced in 1977 for Polaroid's 40th anniversary, it is a valuable and attractive piece which was a popular lot when it sold at our auction.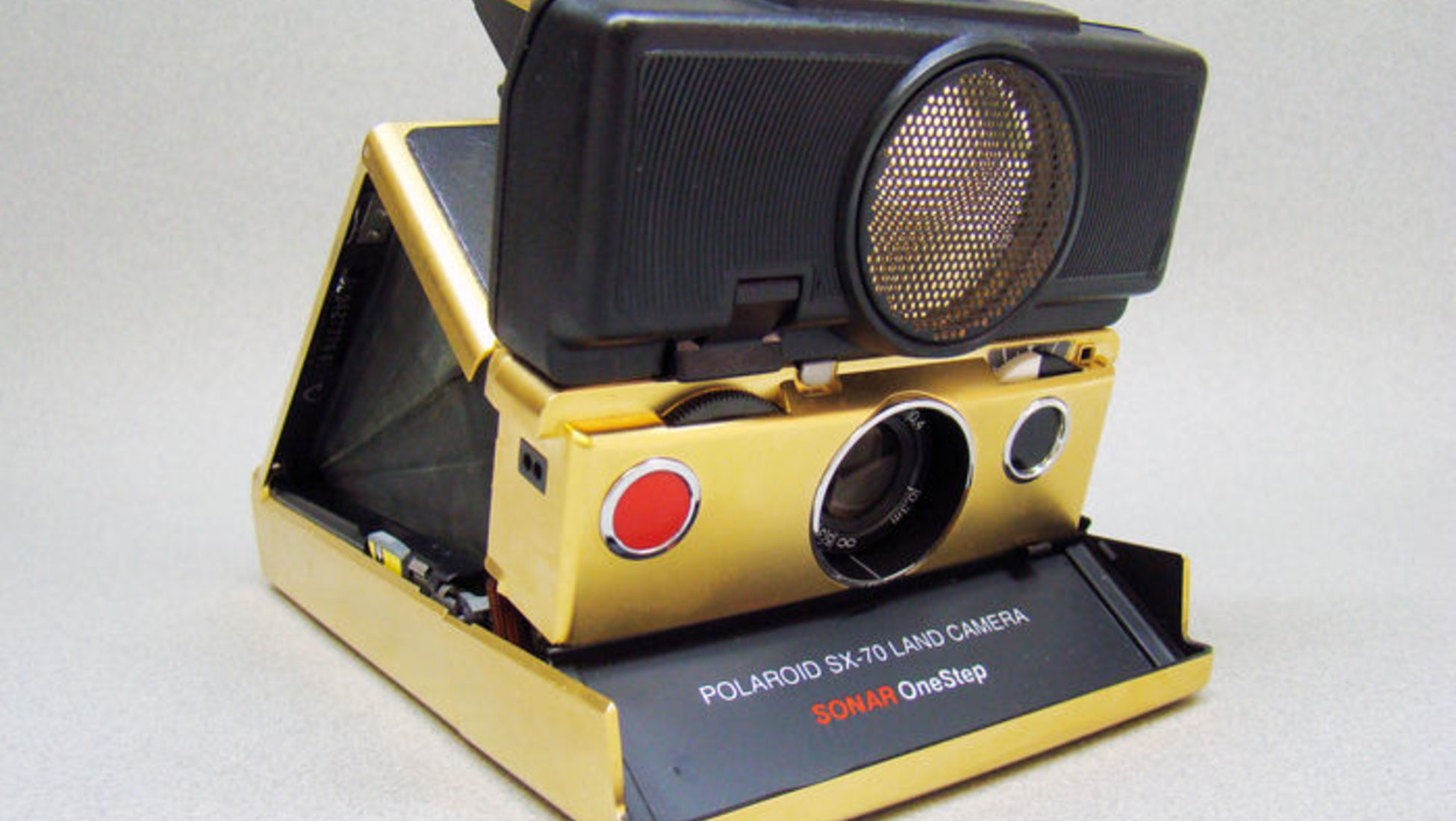 3. Polaroid SX-70 Land Camera Alpha 1 - €160
Yet another SX-70, the Alpha 1 is great for classic vintage camera lovers. Born in 1972 and complete with the original leather bag, this lot is a typical integral film camera, an ideal 'one off' camera if you're just looking to own a singular Polaroid and not necessarily grow an entire collection.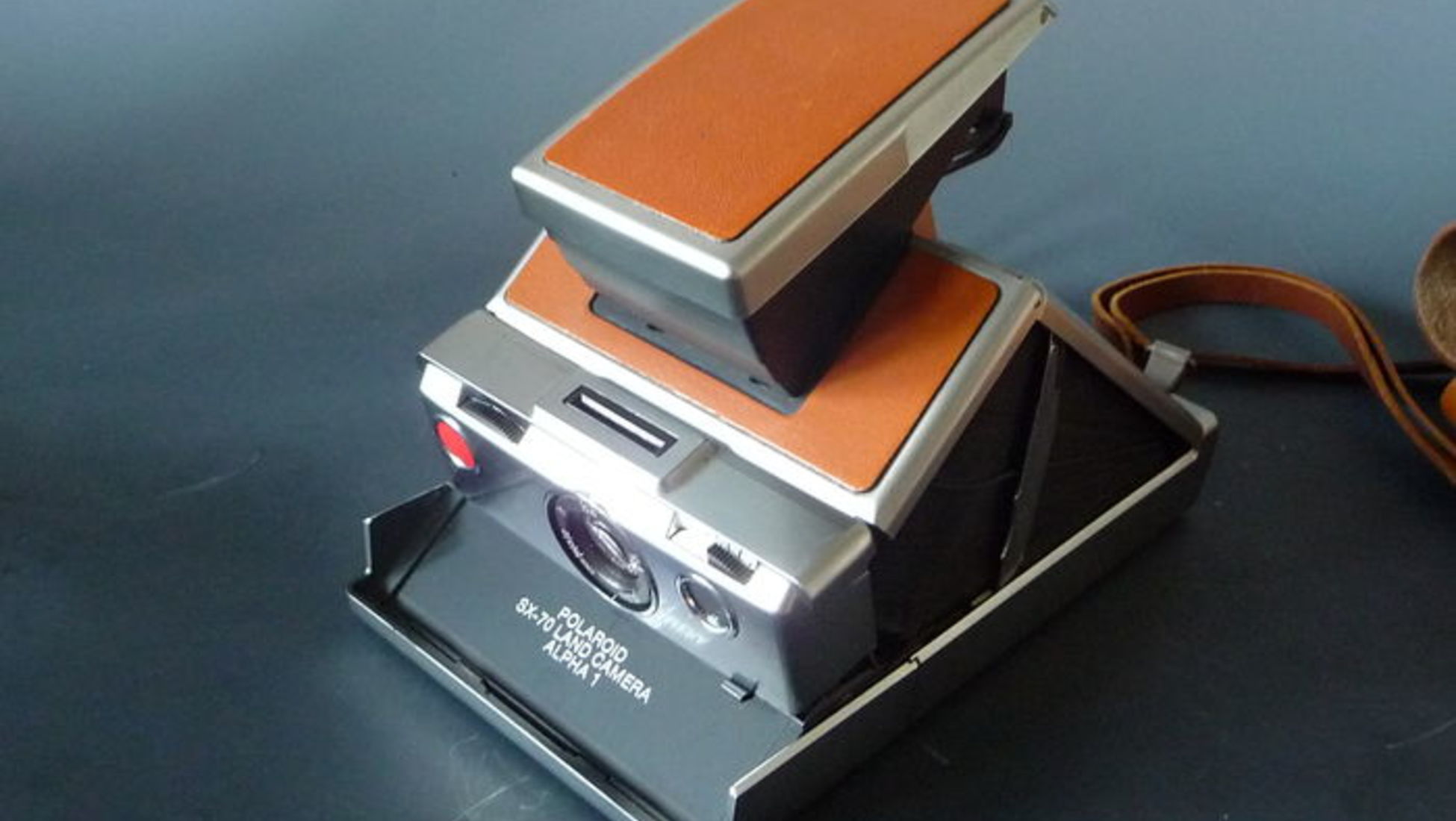 2. Polaroid - Model 110A with German Top-Lense/Shutter - €350
The unique feature on this camera is the ability to adjust the time and aperture on the direct-finish roll of film. This contrasts to almost all other Polaroid models. Impressive certainly, but not quite number 1 on our list...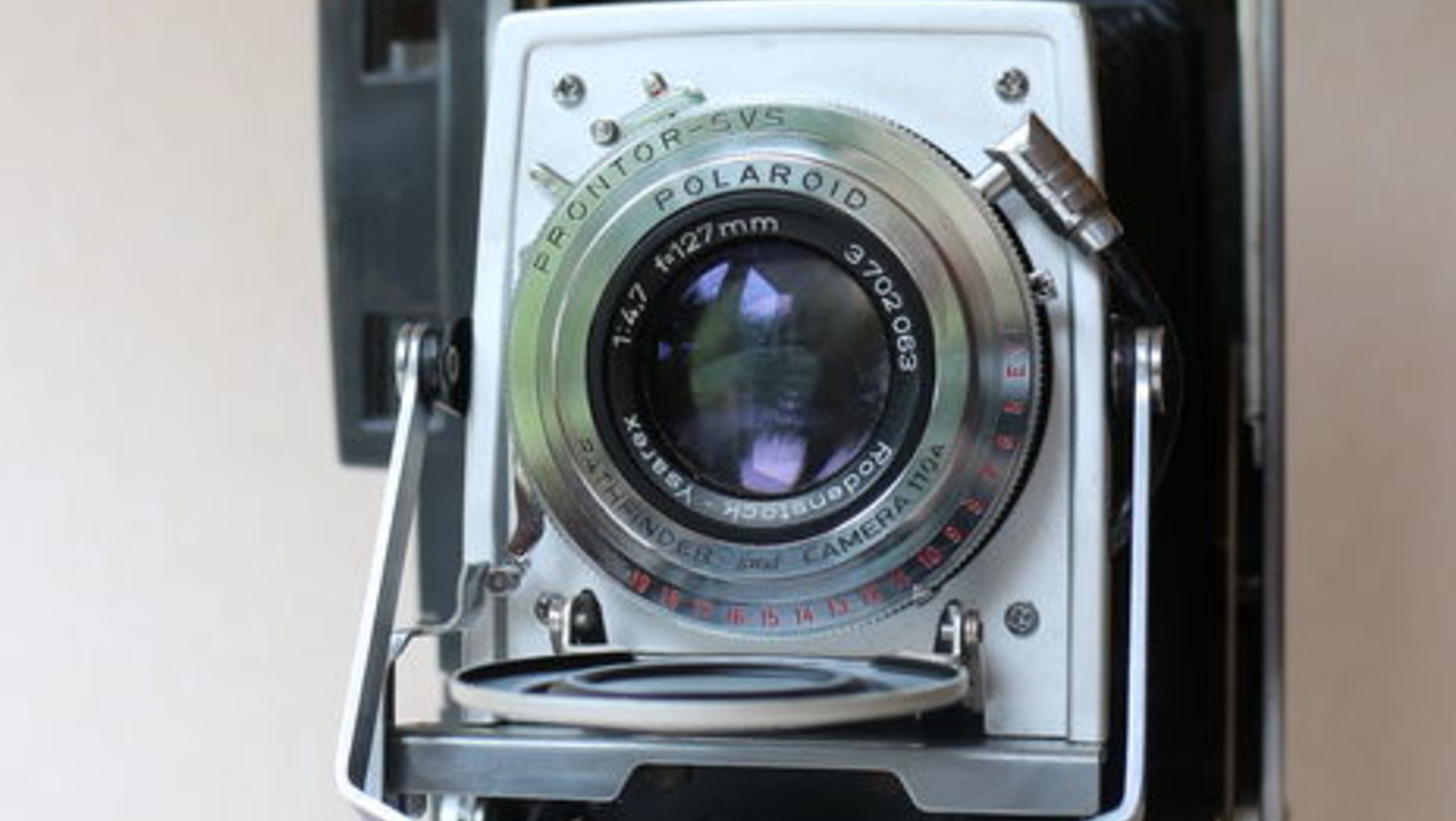 1. Polaroid 120 Pathfinder - ca 1960 - €420
When sold at auction, this Polaroid 120 came complete with the original flash wink-light and leather suitcase. Produced in 1960, the Pathfinder is the Japanese version of the 110A, another popular model. At $420, this is the highest amount a Polaroid has sold for on Catawiki.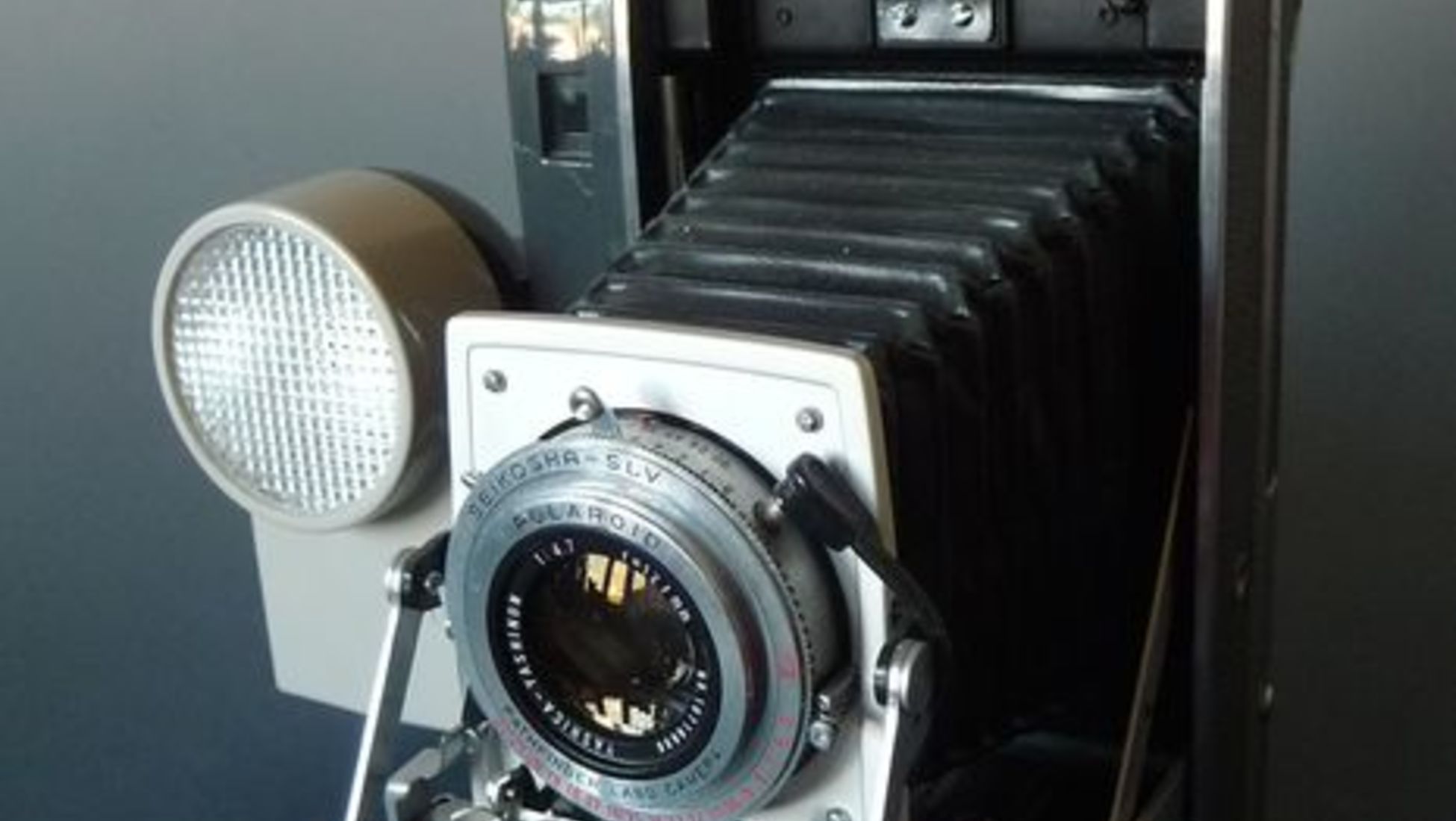 What to Consider When Selling Your Polaroid
If you're thinking of selling your Polaroid camera, here are a few things you should consider:
1. What Kind of Polaroid is Your Camera?
Vintage Polaroid cameras can be separated into three categories: roll film cameras, pack film cameras and integral film cameras. Within these categories there are numerous models and prototypes of interest to collectors.
Extremely fine in appearance, these camera were the first cameras made by Polaroid. They are now mostly obsolete as production was discontinued in the 1970s, so to bag one of these would be a very lucky achievement.
The next generation of Polaroid, pack film cameras remains the current choice for many professional photographers.
This is perhaps the Polaroid that the majority of people are most familiar with. Instant photo development, the picture will appear from the camera within moments of being taken.
2. Does the Camera Work?
So much of a Polaroid's appeal is the way it looks. They look cool, and for many people, that's enough to make it worth a strong amount. But if the camera actually works? That's a different story.
3. Does it Have the Original Packaging and Documents?
Even if the camera doesn't work, having all the original documents and packaging is likely to increase a Polaroid's value. However, it is worth noting that plastic Polaroid cameras such as Zip and Colorpack usually have less value and are only accepted on Catawiki's auction in lots of 5 or more.
It is easy to put your Polaroid camera up for auction. Simply register here as a seller and get a free valuation of your camera as quick as a flash.
If you're looking to snap up a vintage Polaroid camera for your collection (or even begin a Polaroid collection!), you should check out our Analogue Photography auction here.