In collaboration with Leonne van Bakel - Antique Ceramics Expert
What's 80 years old but has the angelic face of a child? Hummel figurines, hand painted childhood statuettes, have been beloved additions to homes for decades, and with their rich history, many collectors have a great passion for collecting these small porcelain friends. The earliest statues were produced in 1935, but their faces certainly don't show their age. We offer special auctions dedicated to Hummel figurines, not only because they are collectible and pleasant to look at, but also because they are valuable. Find out just how valuable these figurines can be by checking out 5 of the most expensive Hummel lots sold at our auctions to date, plus read our expert's guide to valuing a Hummel below.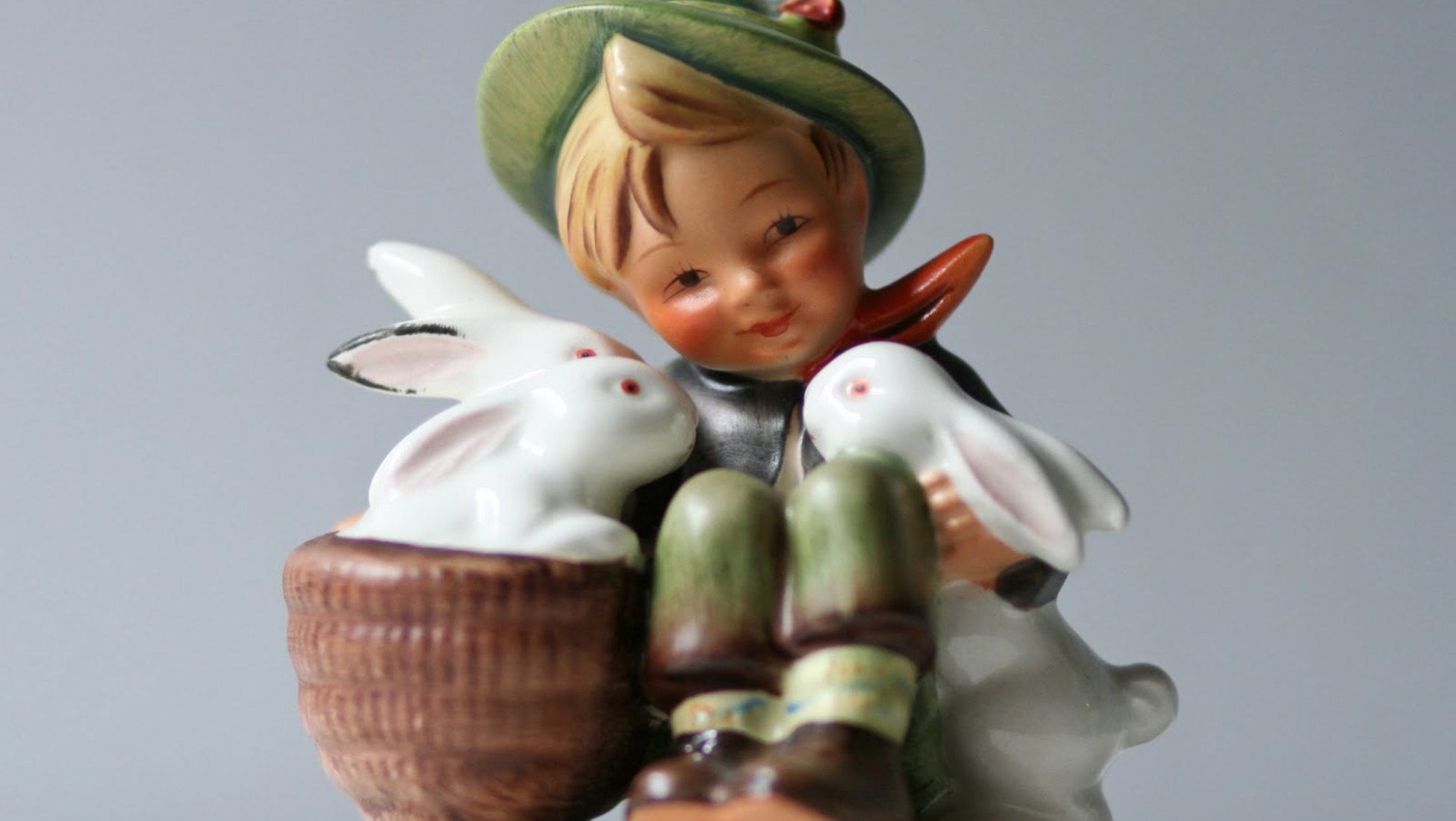 Expensive Hummel Figurines Sold at Auction
Every week Catawiki auctions off unique objects from all over the world. Here is a selection of fantastic Hummel figurines that have sold on Catawiki's Hummel auction. Which is your favourite?
5. Rock-A-Bye Century Hummel (nr. 574) - €600
This lovely figurine was released in 1994 and is from the Century Collection (TMK-7). Depicting a cosy and comforting scene, what makes this Hummel so unique is that it was only released for one year. With so few in circulation, it was very popular at auction.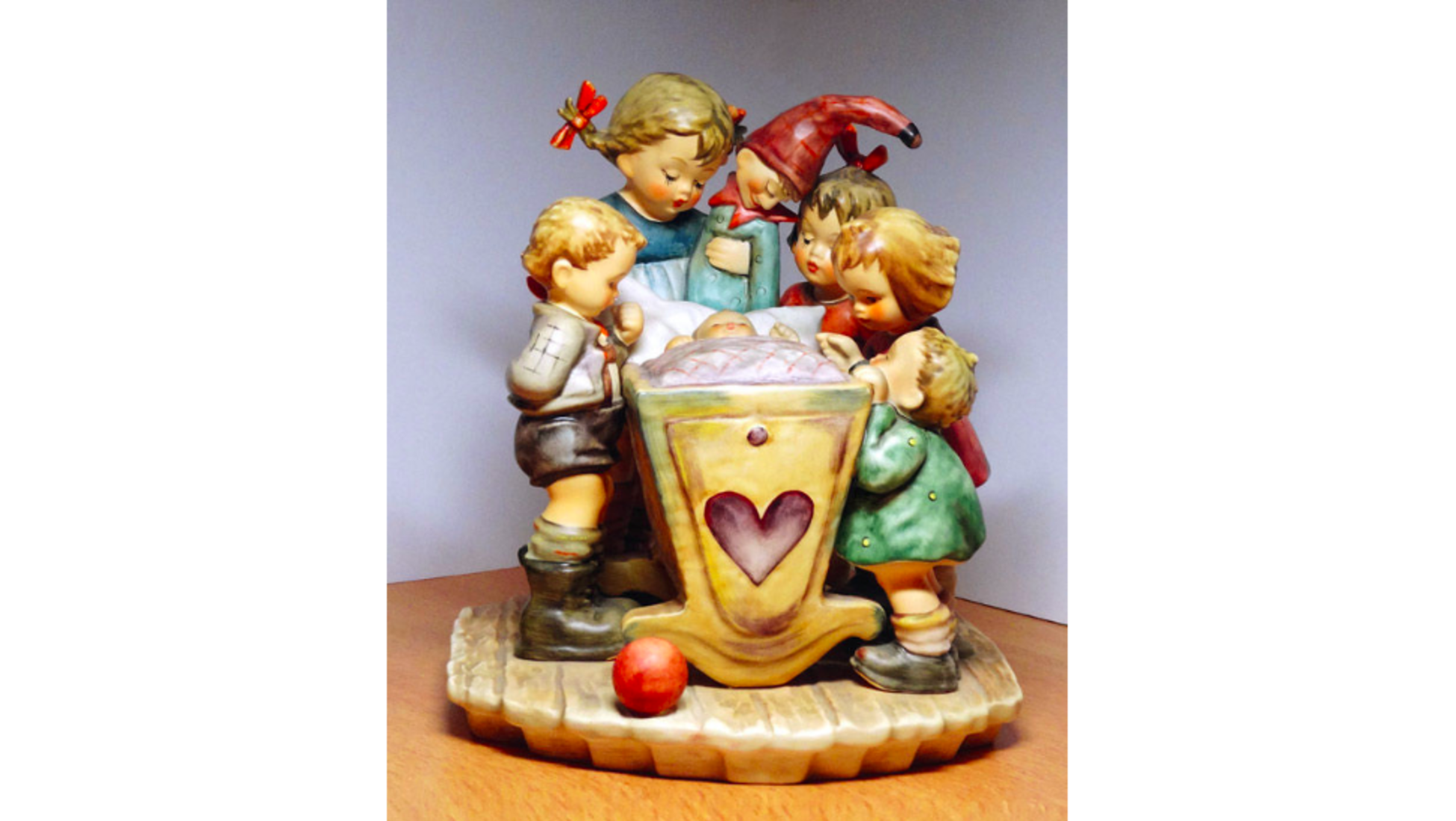 4. Hummel "Adventure Bound" (No. 347) - €600
Hummel number 347 is also known as "Die sieben Schwaben - Adventure bound". This lovely ceramic, with the trademark of TMK-5 on it, fetched a price of €600 at auction. Not bad for a figurine that is only 19 centimetres high.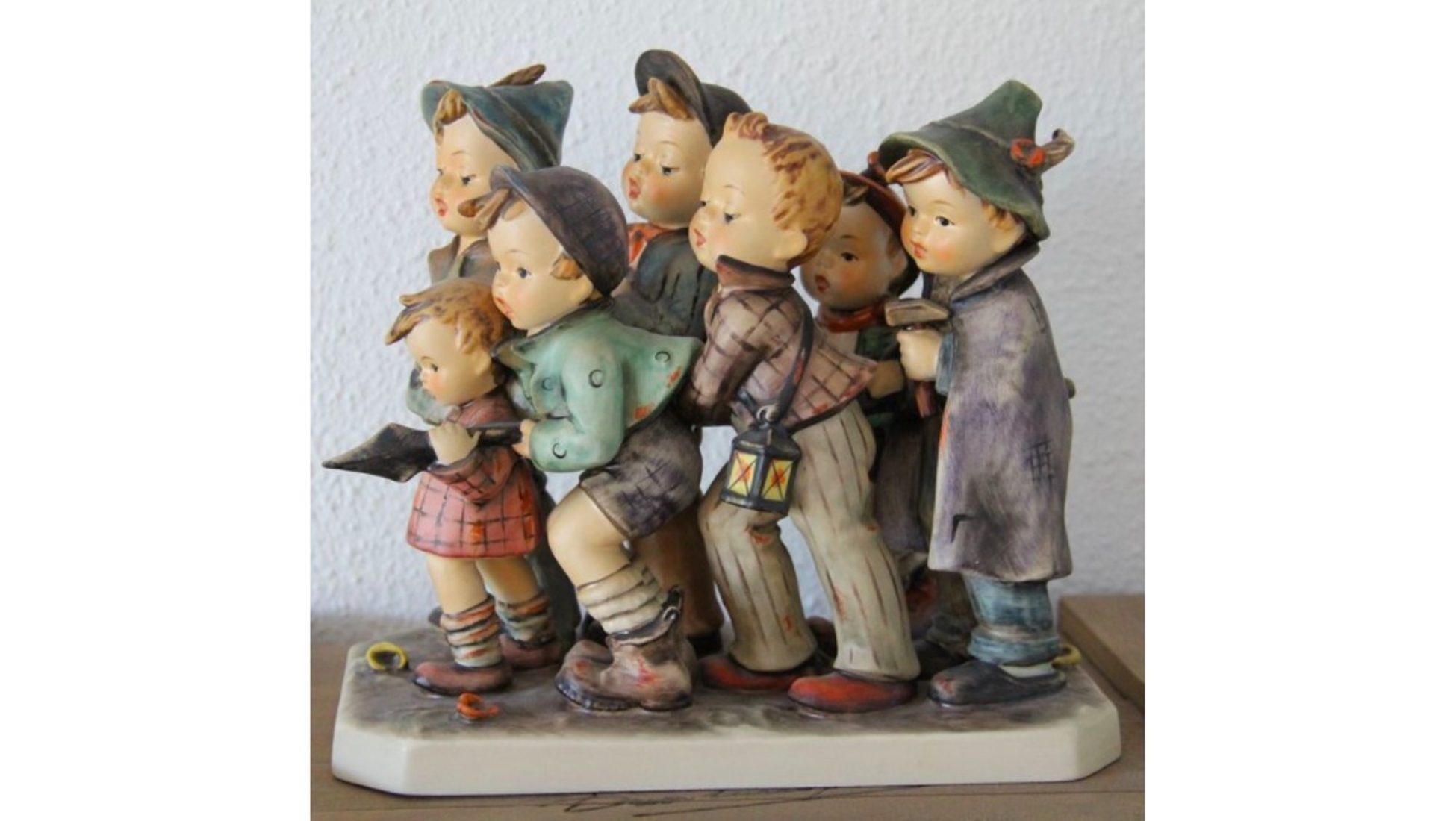 3. "Stormy Weather" Double Crown Hummel (no. 71) - €610
What makes this Hummel so rare is that it is more than 80 years old. It is from the first trademark (TMK-1) collection, namely the Double Crown issue making it a very valuable piece. The soft glossy colours and the charming childhood innocence make this a heart-melting moment in ceramic form.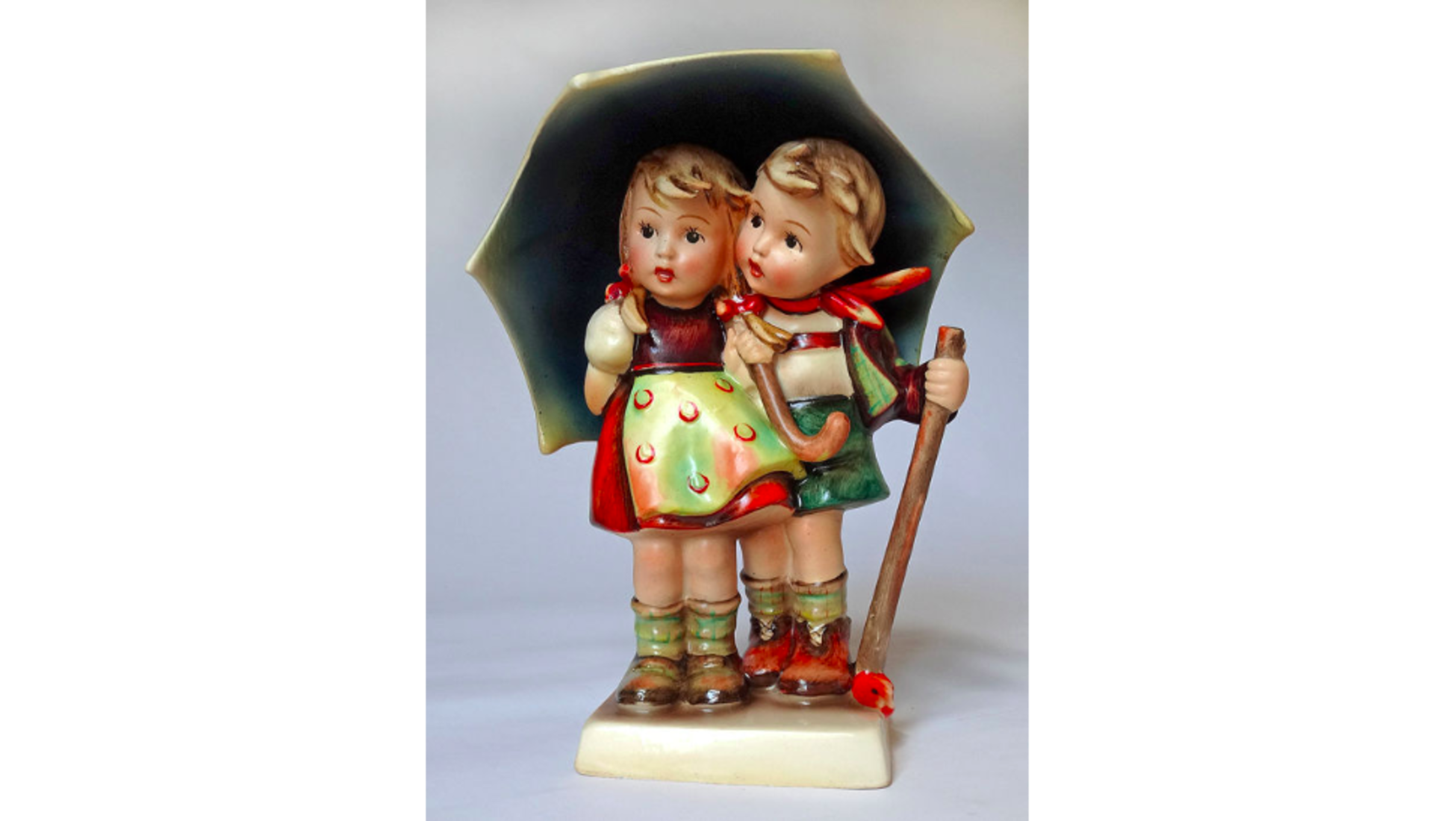 2. Hummel Christmas Nativity set (no. 2230) - €1149
This 16 piece Hummel Christmas set, number 2230/A to P, is everything any collector could want for in a seasonal nativity scene. From stable animals to the tiny baby Jesus, all items were sold in excellent condition. No wonder it picked up such a strong price tag at auction.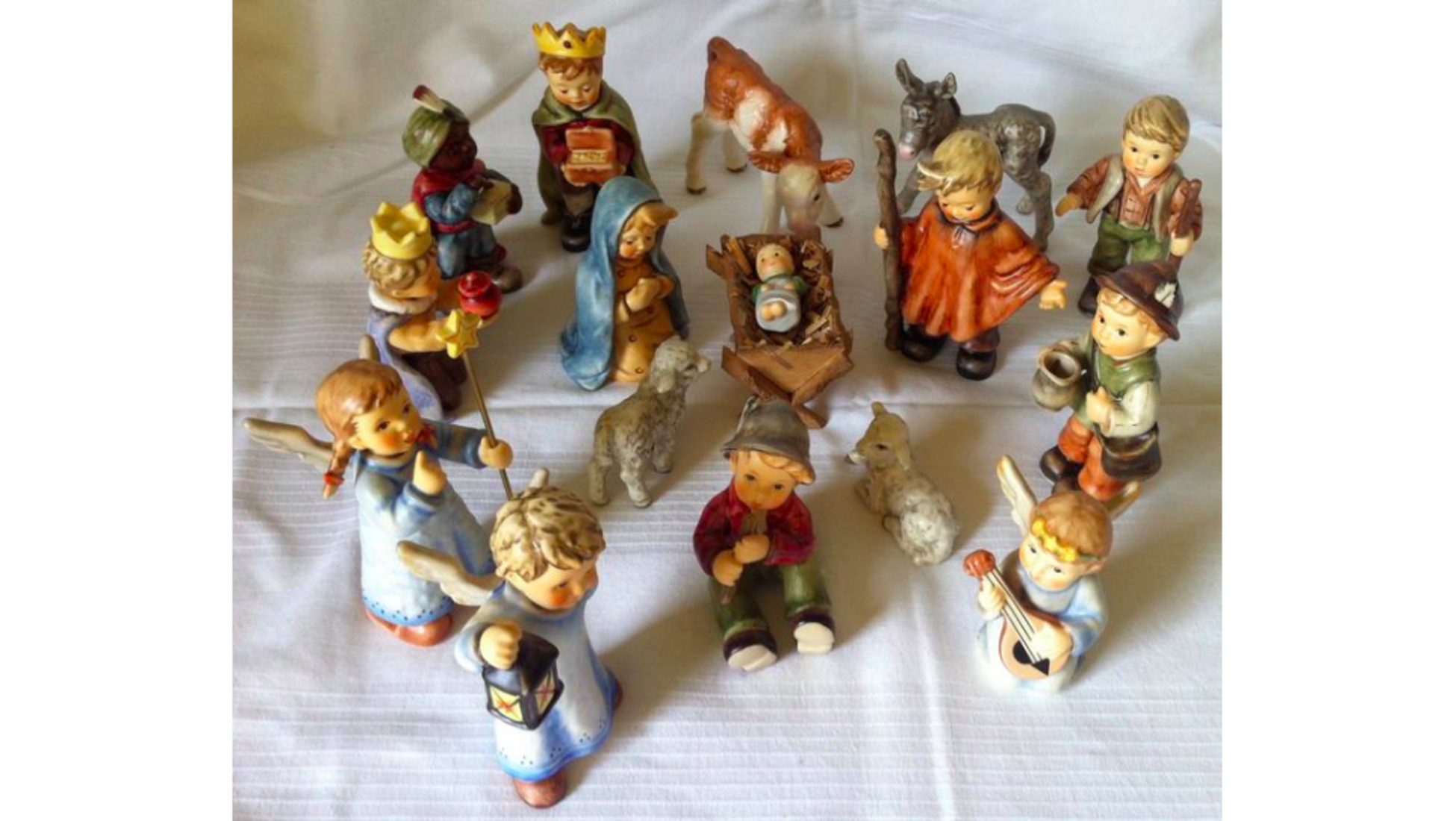 1. "The Worldwide Wanderers" Millennium Hummel (no. 2000) - €2,000
The most expensive Hummel item to sell at Catawiki is this limited edition Millennium Hummel from the trademark TMK-7. Only 2000 of these figures were made and this is number 761. Known as 'worldwide wanderers' this piece stayed true to its name and travelled across the earth to go to its new home for an excellent price of €2,000.
How do Experts and Collectors Value Hummels?
Hummels are family favourite figurines but also valued collectors' items. You might be wondering how the value of Hummel figurines is estimated... So our experts have shared a few factors that determine the value of Hummels below.
1. Trademark (TMK)
The trademark indicates the time period when the figurine was created. These trademarks can be found under or over the glaze marks. When you have an older figurine, the marks/stamps are often inscribed on the base. In general, the older the trademark, the higher the value of the figurine.

2. Number
In addition to the trademark on the bottom of the figurine, a number can be also found. This number corresponds to the name of the figurine. Figurine numbers that are no longer in production are of course more valuable. There are also special edition figurines that were produced in fewer quantities, and are therefore hard to find and more valuable.
3. Condition
Like many, if not all, other collectibles, if it is kept in excellent condition, it increases in value. Generally, a figure with scratches or chips will not be as valuable as the same statue in pristine condition.
Are you curious what your Hummels are worth and want to sell them on online? Start off by registering as a Catawiki seller here and then submit them for auction. Or would you rather add a Hummel to your collection? Then check out our weekly Ceramics auctions.