Following the revival of vinyl, jukeboxes are making a comeback. The coin-operated music machines are now more popular than ever. With their detailed designs, they are a joy for your ears as well as your eyes. But what are the most expensive and impressive jukeboxes ever made? Read on to discover the top 5!
5. Link Autovox, 1927 - Around €35,000
This extremely rare machine stems from the early days of jukebox history. It was one of the first to offer a choice of ten different records. The Autovox is as big as a cupboard and has ten turntables, each with its own tonearm and needle. After its release, Link and other companies learned that one tonearm was enough. Even when offering a variety of music records.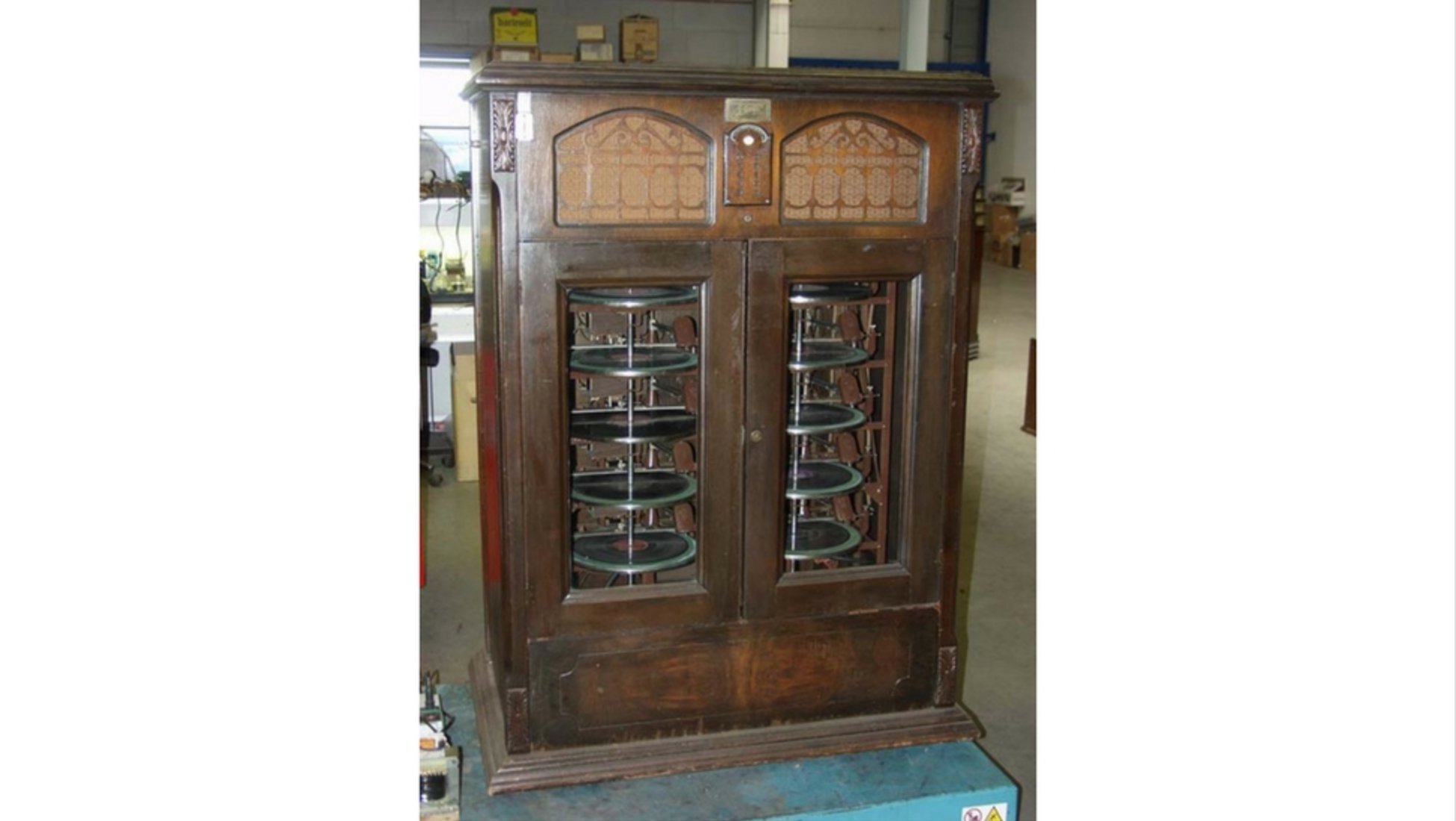 Image Source: jukebox-world.de

4. Wurlitzer Victory Model 950, 1942 - €41,500
The Wurlitzer Victory Model 950 is an extraordinary machine, produced during World War II. In that time, the production facilities of jukebox manufacturers were used to make war-related products. But Wurlitzers famous designer Paul Fuller was somehow still able to come up with a beautiful new jukebox. Due to material shortages, he had to improvise: many parts that normally would have been made of metal were replaced with wood and glass was used instead of plastic.
This type of jukebox is difficult to find and many collectors are willing to pay a fortune for them. In 2009, the impressive collection of the late John Gurrech was auctioned. He was an enthusiastic collector and had his own jukebox museum in Texas, America. There, a Victory Model 950 was sold for an impressive $48,875 (approximately €41,500).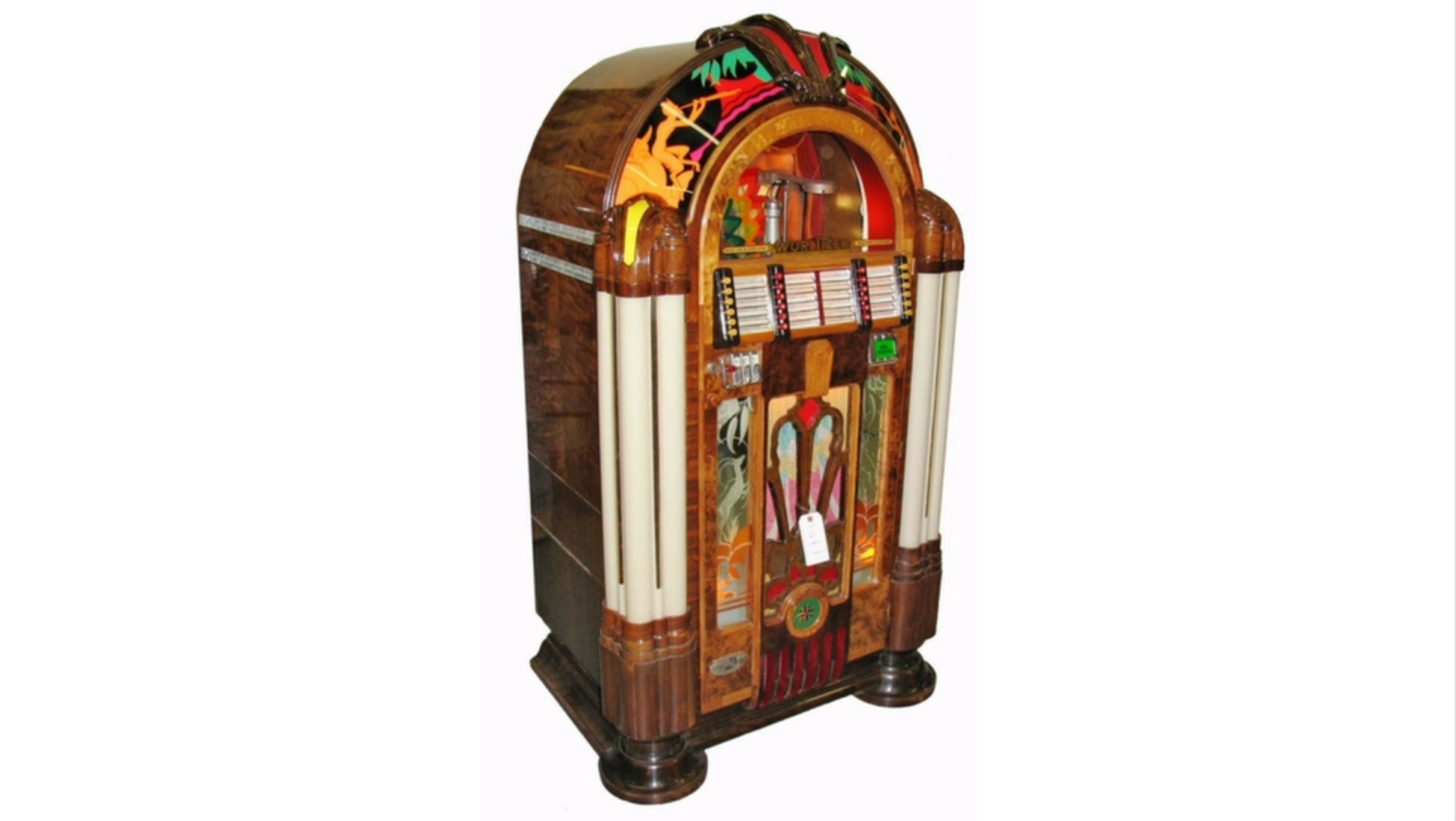 Image Source: Worthpoint
3. Wurlitzer Model 35, 1936 - €66,000
At the same auction, another Wurlitzer was sold for an even higher price. A 1936 Model 35 went to its new owner for around €66,000. The jukebox was unrestored, but because of its rarity, it is extremely valuable. It served as a prototype and only three are known to exist. The actual model never went into production.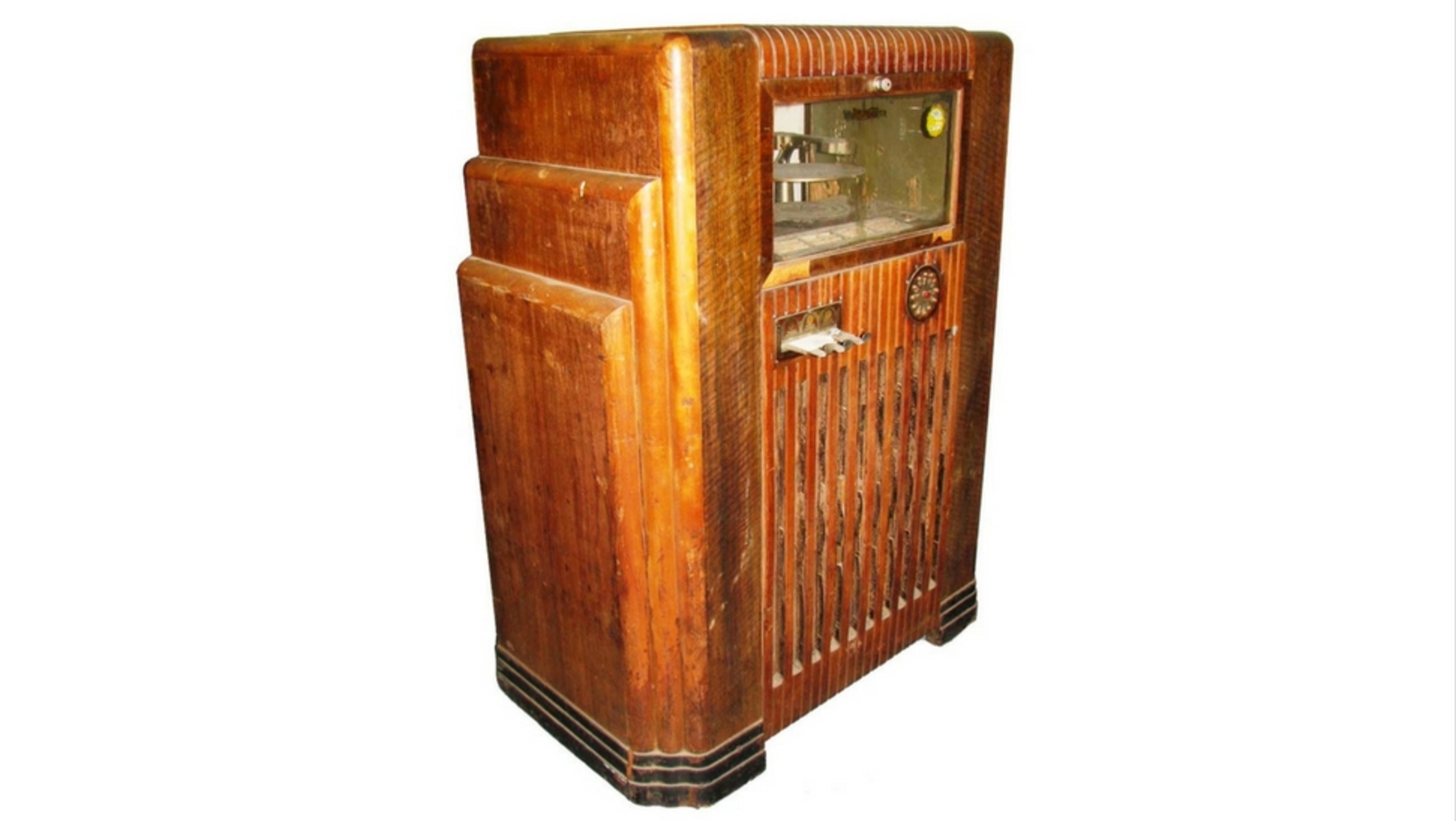 Image Source: Worthpoint

2. Gabel Kuro, 1940 - €103,000
John Gurrech also owned the so-called 'last jukebox': a Gabel Kuro from 1940, designed by Clifford Brooks Stevens. It was the last nickel-in-the-slot machine by the Gabel Company and there are only six of them left worldwide. The clean-lined Art Deco style Kuro was auctioned for approximately €103,000, a world auction record for jukeboxes.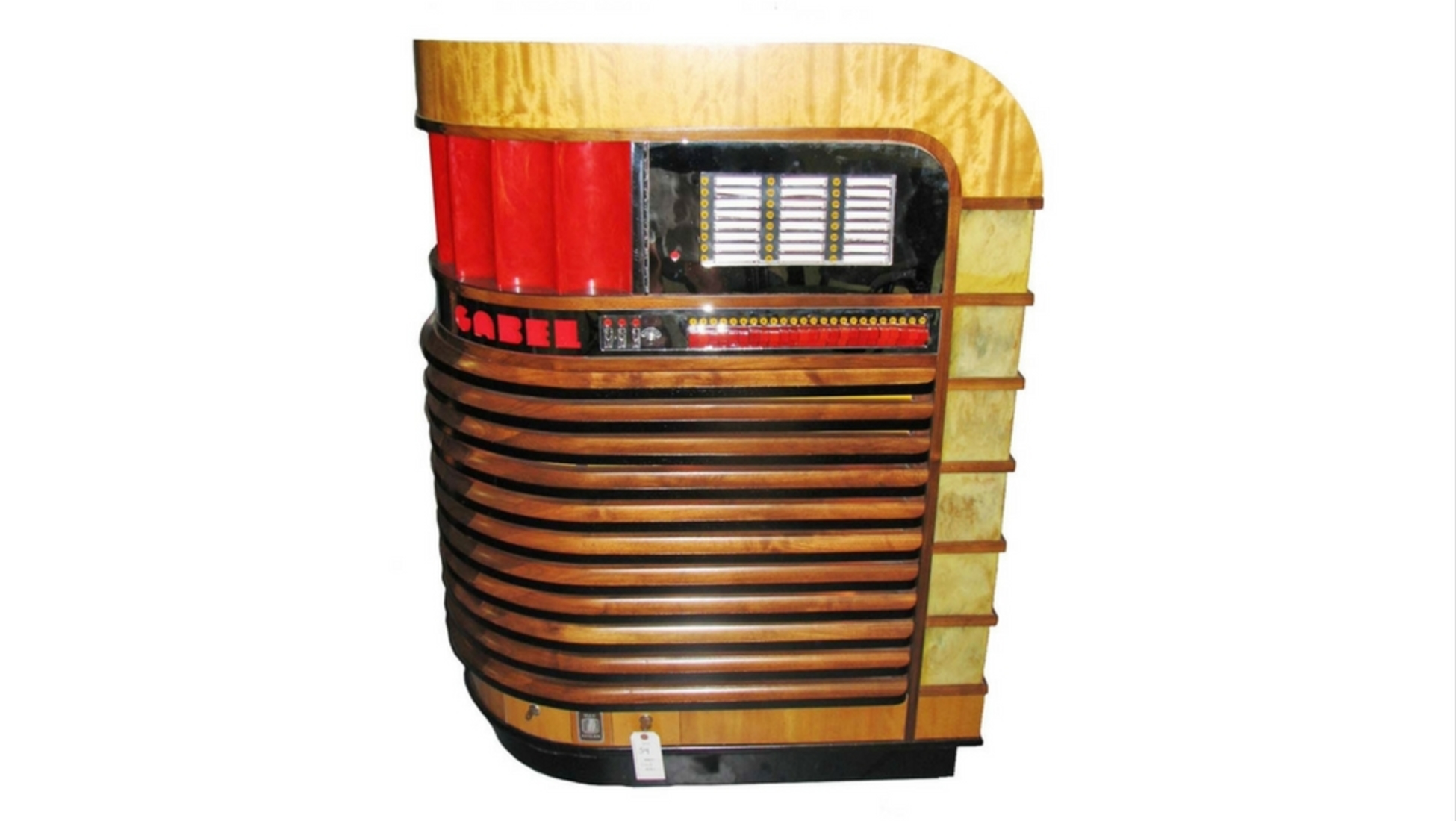 Image Source: Worthpoint

1. Rock-Ola 1414 President, 1942 - valued over €125,000
But presumably the most expensive jukebox in the world is the Rock-Ola 1414 President. It is valued over €125,000. There is known to be only one Rock-Ola 1414 President left: a true collectors dream machine.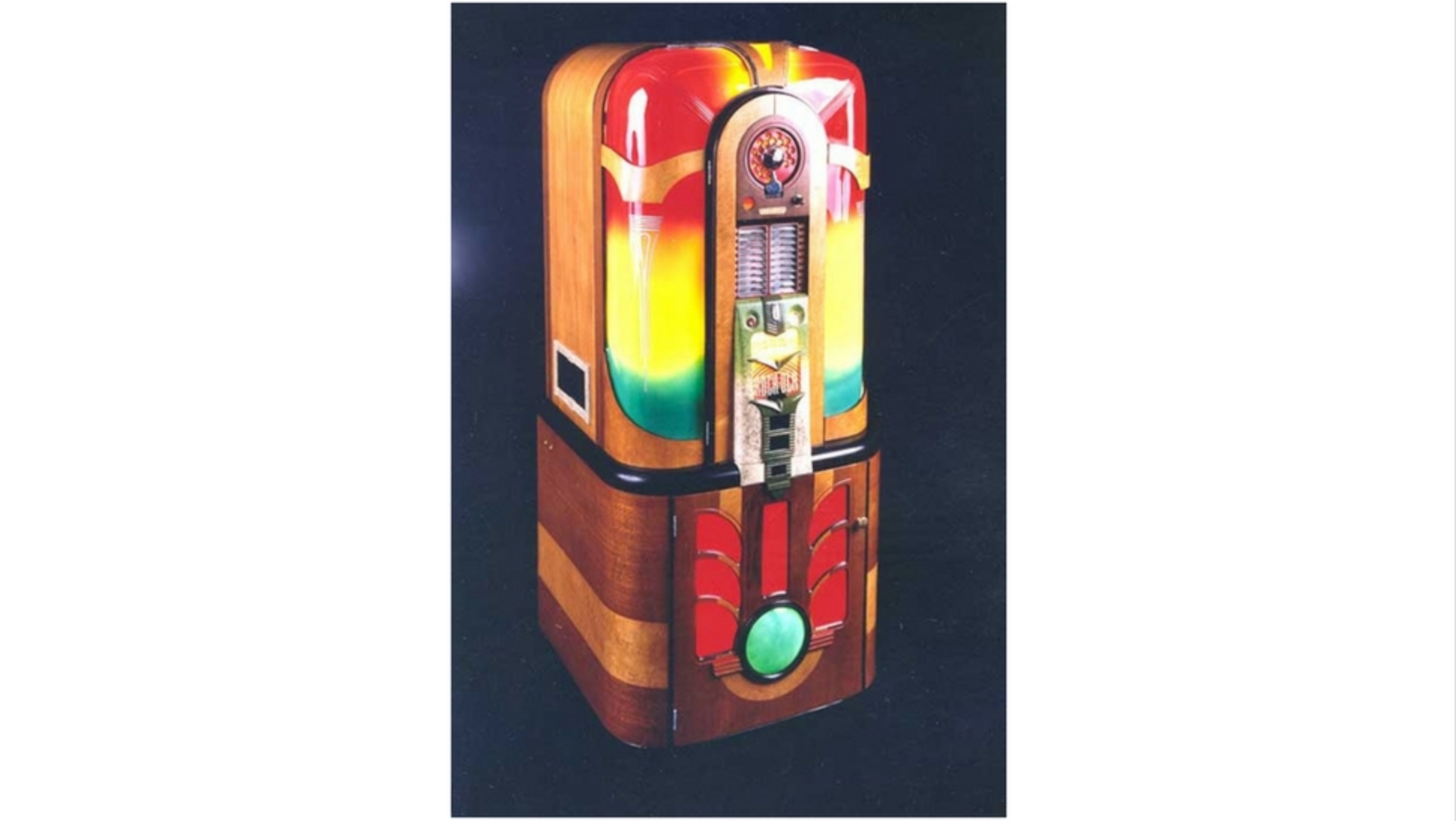 Image Source: Jukebox-world.de

Are you as excited about these beautiful music machines as we are? Visit our weekly vending machines auctions and you might soon own one yourself! Are you looking to sell your jukebox? Register here and find out what it's worth.