It's already that time of the year once again. Nothing is more fun than decorating the house with the whole family and getting into the holiday spirit together. Are you looking for some inspiration? Have a look at our list of the most expensive Christmas decorations ever sold.

5. Swarovski Nativity Set
Nativity sets usually range from classic and austere to beautifully decorated, but the designers of the three-piece nativity set, sold by Bergdorf Goodman, took it even further. It was sold for almost €3,000, which is not surprising considering it was hand sculpted, painted in gold and covered with Swarovski crystals.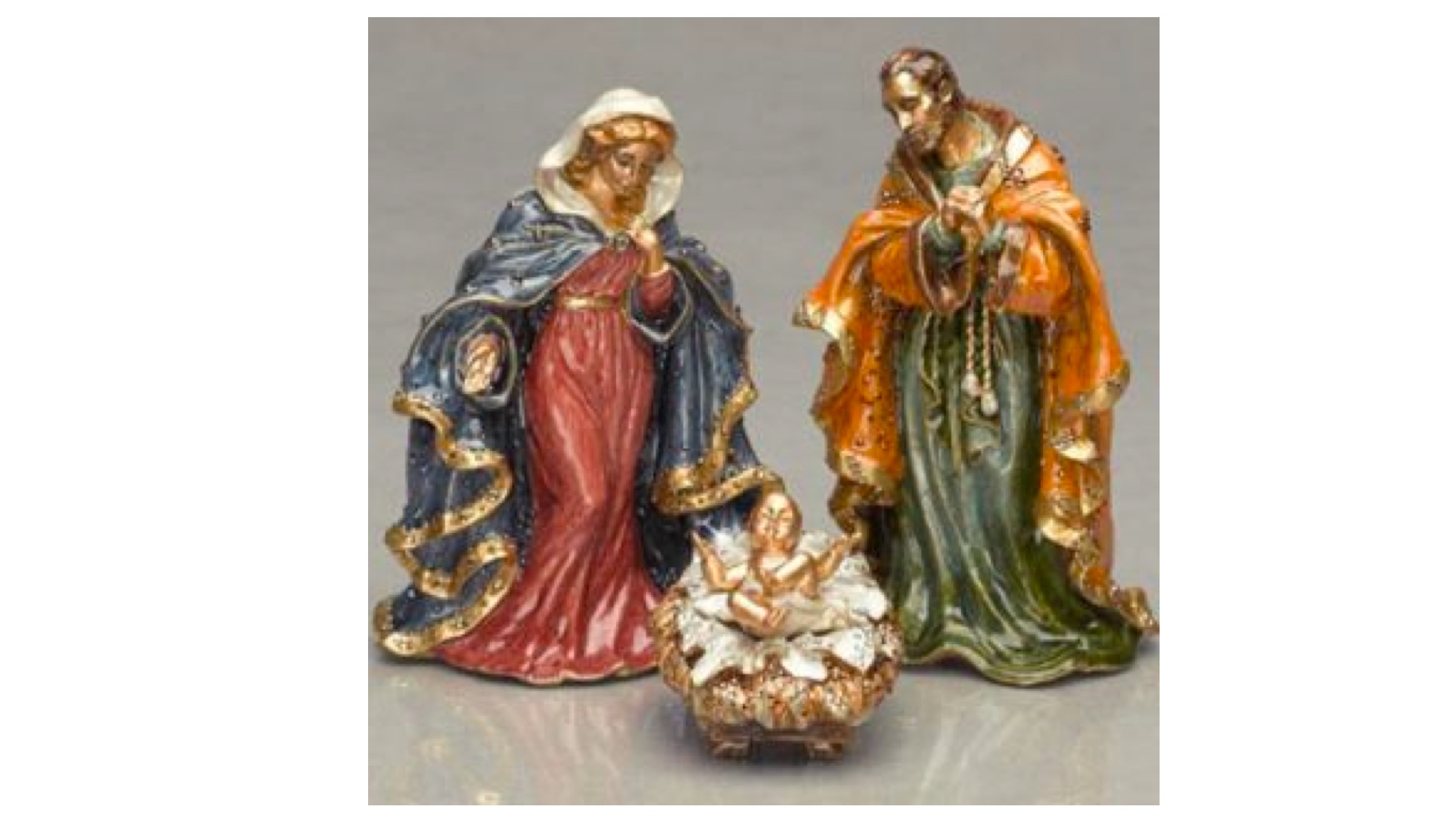 4. The First Christmas Card
In 2001, the most expensive Christmas card was sold at auction for more than €24,000. It is considered not only the most expensive card, but also from the world's first set of Christmas cards. In 1843, the first ever Christmas card design was hand-coloured by John Calcott Horsley. 1,000 cards were printed and sold at that time, but only 12 are still in existence today. The greeting card that was sold was sent by famous British businessman Sir Henry Cole to his grandmother in 1843.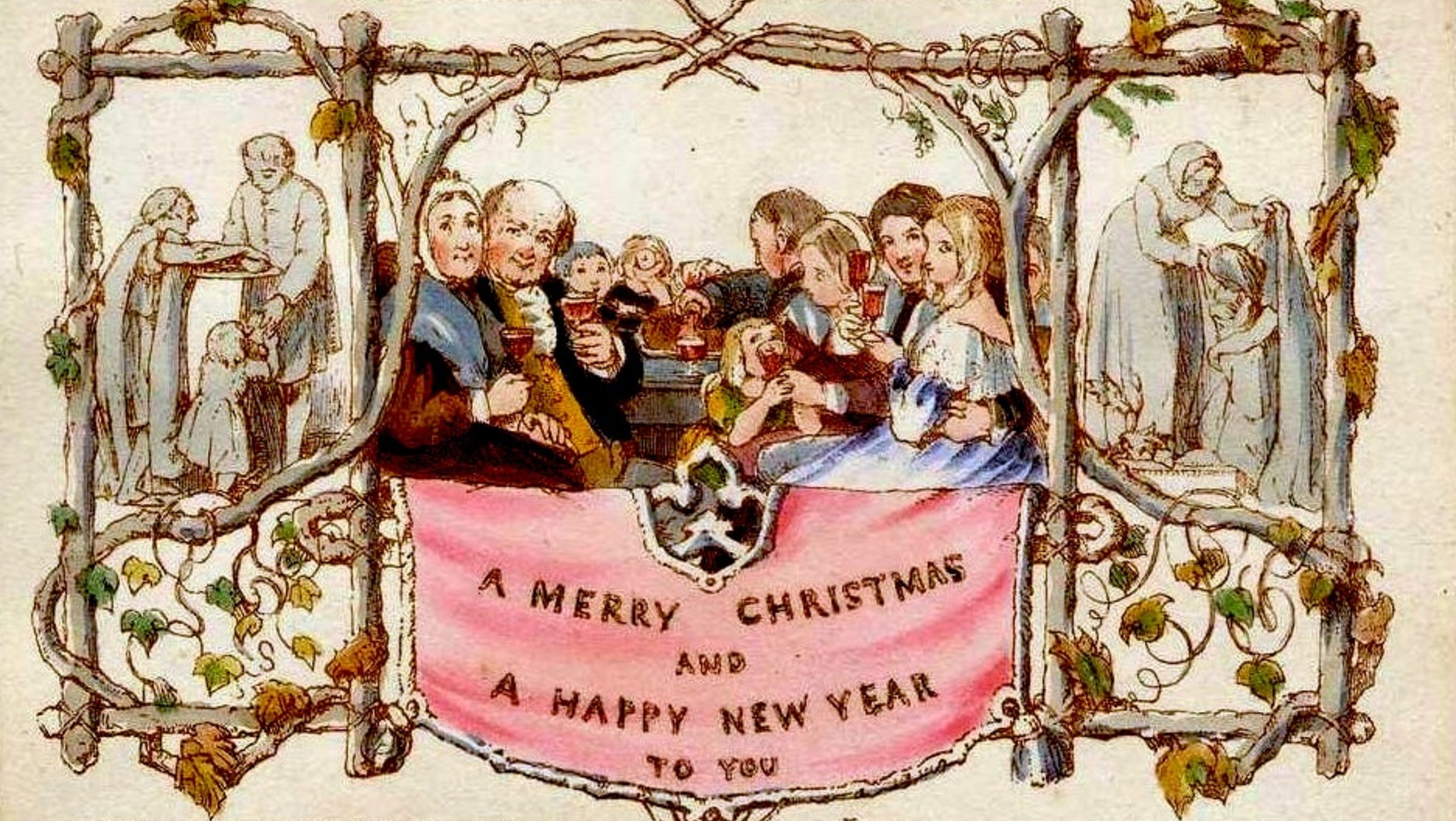 3. Christmas Bauble
The most expensive Christmas bauble was sold in 2009 with a price tag of €92,000. It was made by a British jeweller and consisted of 18K gold and more than 1,500 diamonds. The beautiful bauble, which resembles a globe or planet, has two orbiting halo rings, which feature 188 rubies. It took a year to design and create the jaw-dropping piece.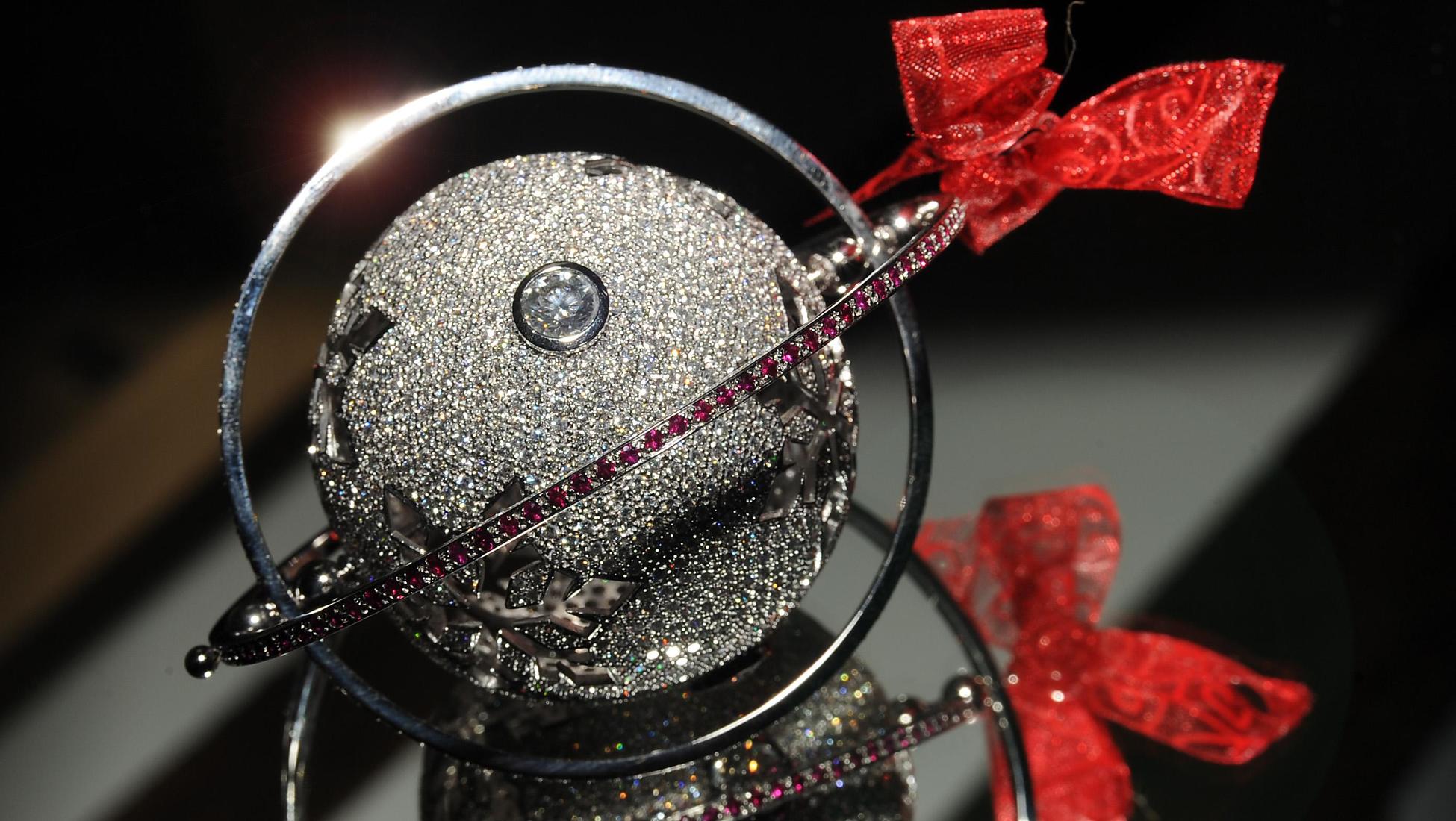 Image source: ResponseSource
2. Diamond Christmas Wreath
Florist from London made the most expensive Christmas wreath, which was sold for €3.2 million. The wreath was decorated with 16 rubies and 32 diamonds. While diamonds are forever, leaves are not. The greenery, which came from designer Pasi Jokinin-Carter's home in Finland, only lasted for 12 days. It may not have been a long-lasting wreath but it certainly had a long lasting impact!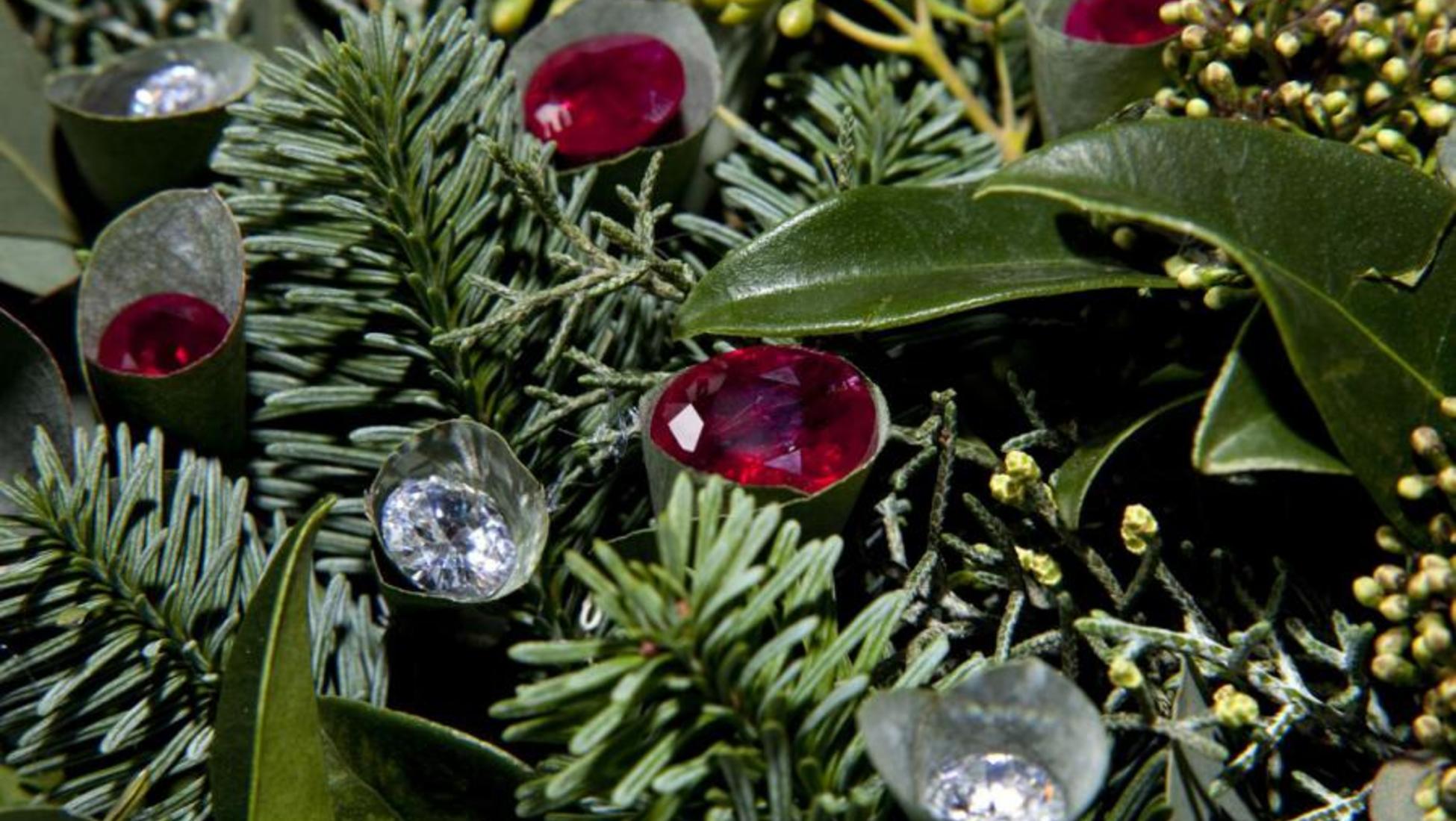 Image source: Evening Standard
1. The €8 Million Christmas Tree
In 2010, a hotel in Abu Dhabi broke the records for the most expensive Christmas decoration of all time. The large Christmas tree was placed in their lobby and contained almost €8 million worth of decorations, setting a new Guinness World Record. The 13-metre high artificial tree was decorated with gold and silver bows and astonishingly adorned with necklaces, earrings and other valuable items, draped over its branches.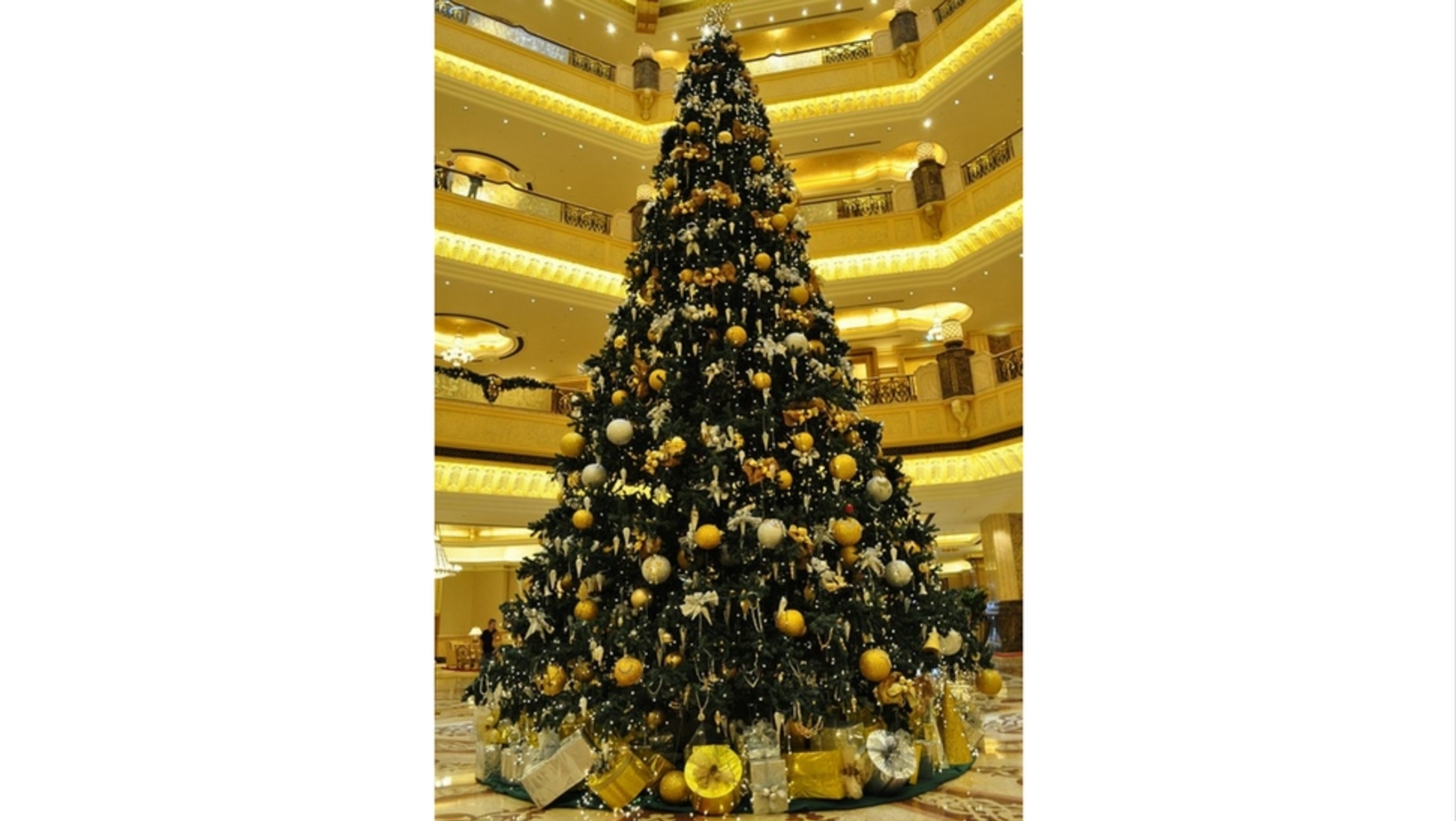 Christmas is the time to spend with your family, connect with friends and take a moment to reflect on the last year. And choosing your Christmas decorations can be a lot of fun! Why not take a look at our specially curated Christmas Decorations auction and decorate your home with antiques, happiness and love!
Or perhaps you'd like to make starting to sell on Catawiki your New Year's Resolution? Becoming a seller is easy - simply register for an account and you can start offering up your objects straight away!
You might also like these articles: