It's not difficult to believe that Tintin comics have been translated into more than 70 languages and over 200 million copies have been sold across the world. Tales of reporter Tintin and his dog Snowy make 'The Adventures of Tintin' comic book series one of the most popular comics in Europe and perhaps even the world. But are you curious to know the value of your old Tintin comic books? Read on to find out more.

Expensive Comic Books Sold on Catawiki
Each week we auction very rare Tintin comic books for high amounts. Here are some of the comic books we've sold on our Hergé Tintin Comics auction.
5. 'Tintin en Amérique' (Tintin In America) - Alternative 1st Edition €11,000
In this issue, our hero and his sidekick travelled to the US. As this album was not published by the usual Tintin editor Casterman, but by OgéO in 1934, this is probably the most rare Tintin album printed in black and white and thus one of the most wanted by collectors.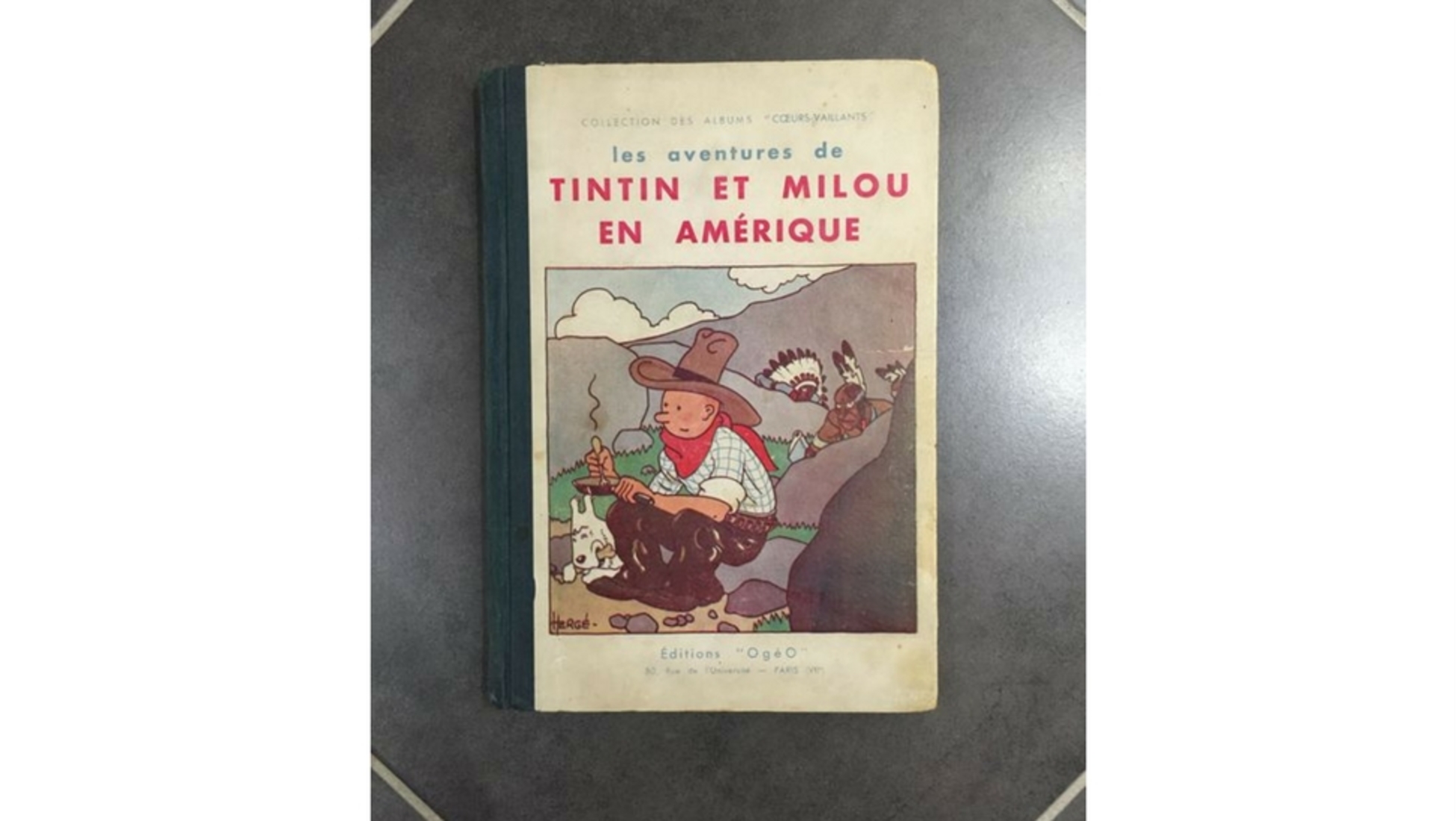 4. 'Les Bijoux de la Castafiore' (The Castafiore Emerald) €16,500

Just 100 of this first edition were printed. It's red binding is extremely rare, making this print very sought after amongst collectors.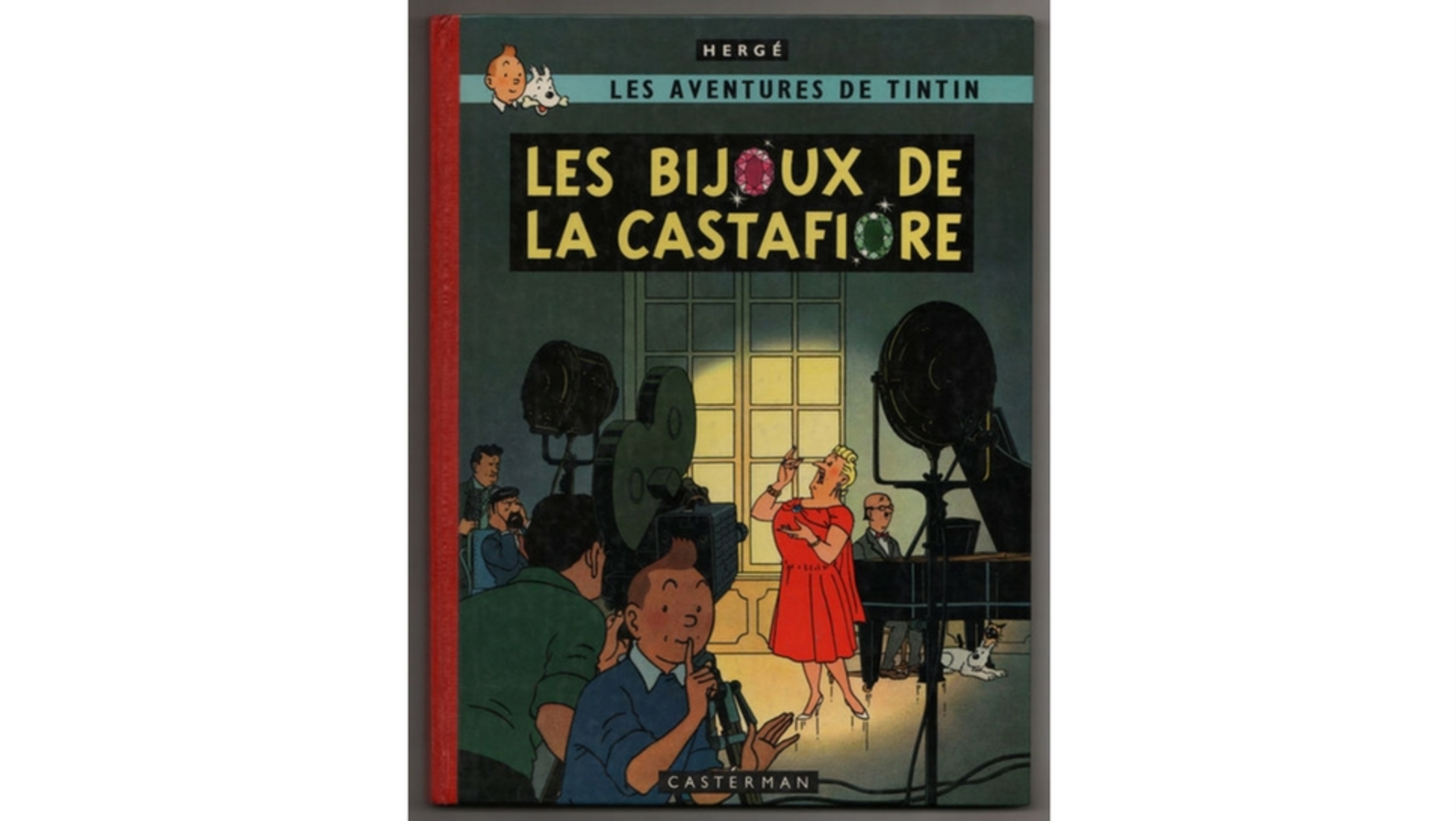 3. 'Le Sceptre d'Ottokar' (King Ottokar's Sceptre) €22,500
Only 500 copies of this album were printed during the first print run. This particular album is in near mint condition and was signed by Hergé upon it's official release on November 9th, 1939, including a very special dedication, which makes it a unique and historical document.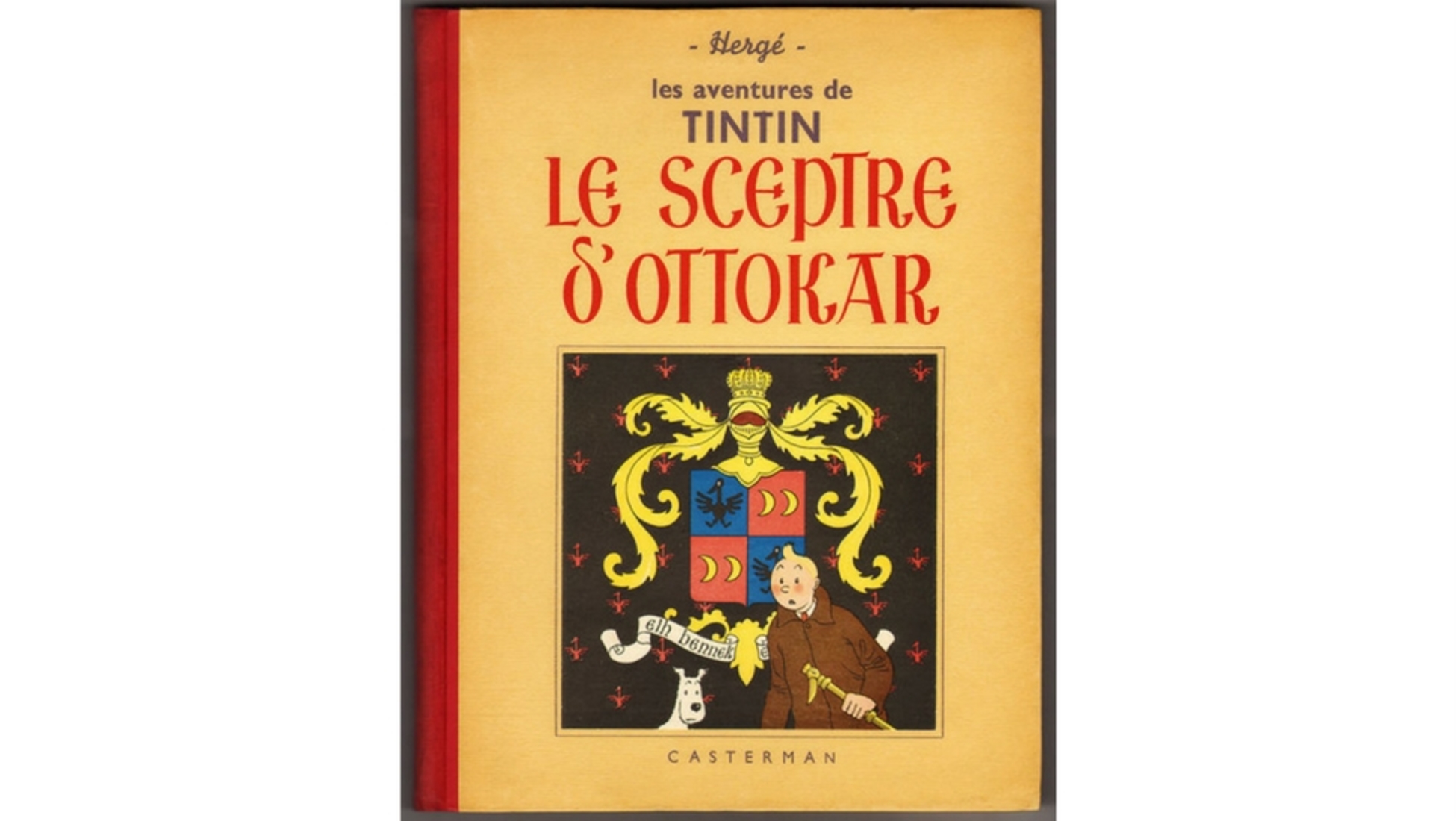 2. 'Tintin au Pays des Soviets' (Tintin in the Land of The Soviets) €30,000
Released in 1930, this version of 'Tintin in the Land of Soviets' was sold in excellent condition. It's of course a first edition, numbered and signed by Hergé, and sold for €30,000.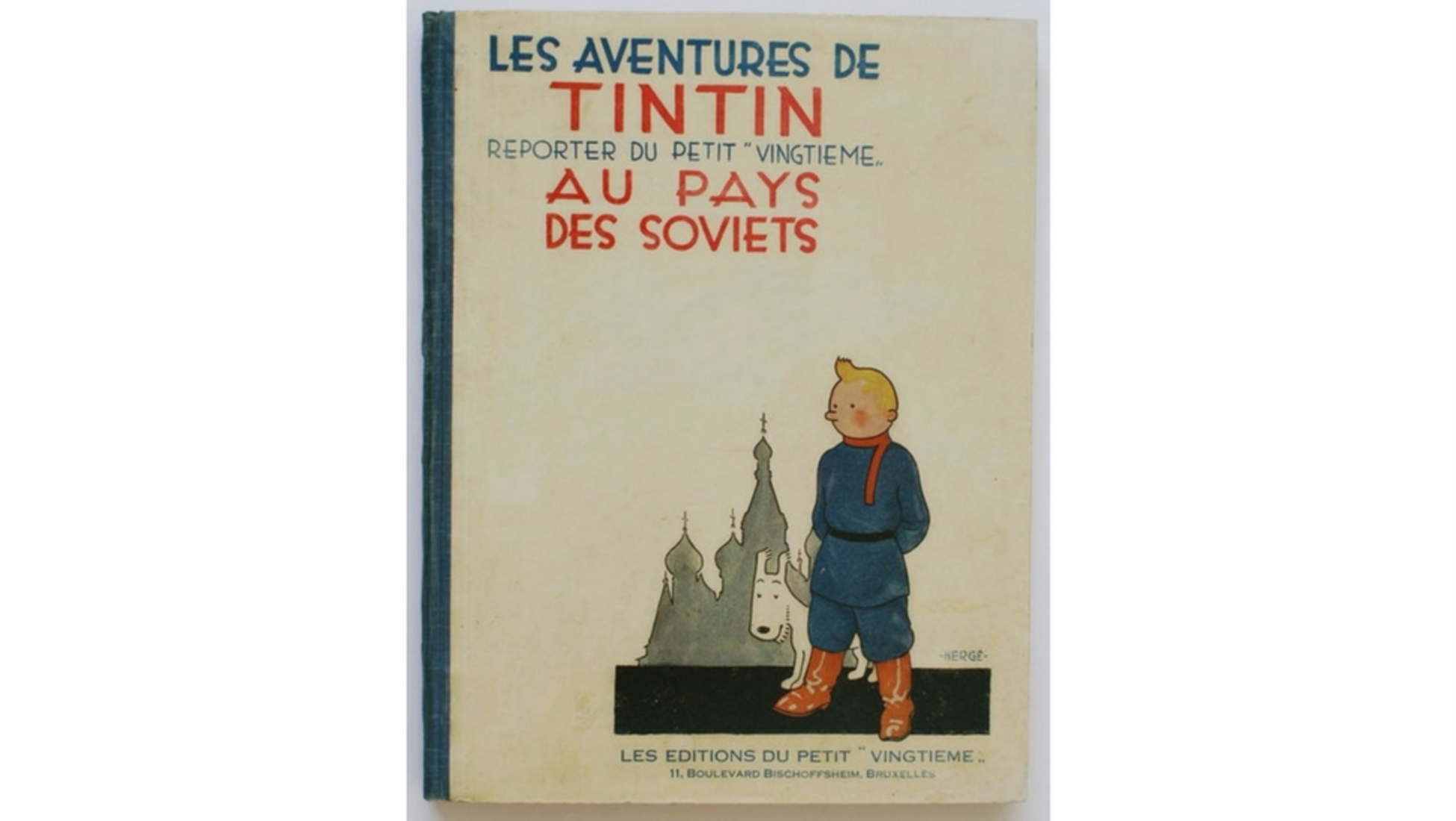 1. 'Tintin au Congo' (Tintin in the Congo) - 'Universal' Copy €39,000
What's so special about this issue of 'Tintin in the Congo' is that it was printed without any text in the speech bubbles and without a title on the front. This is known as 'universal' or 'avant la lettre' and was used pre-sales of the comic abroad. Only 10 classified copies in such good condition are known about.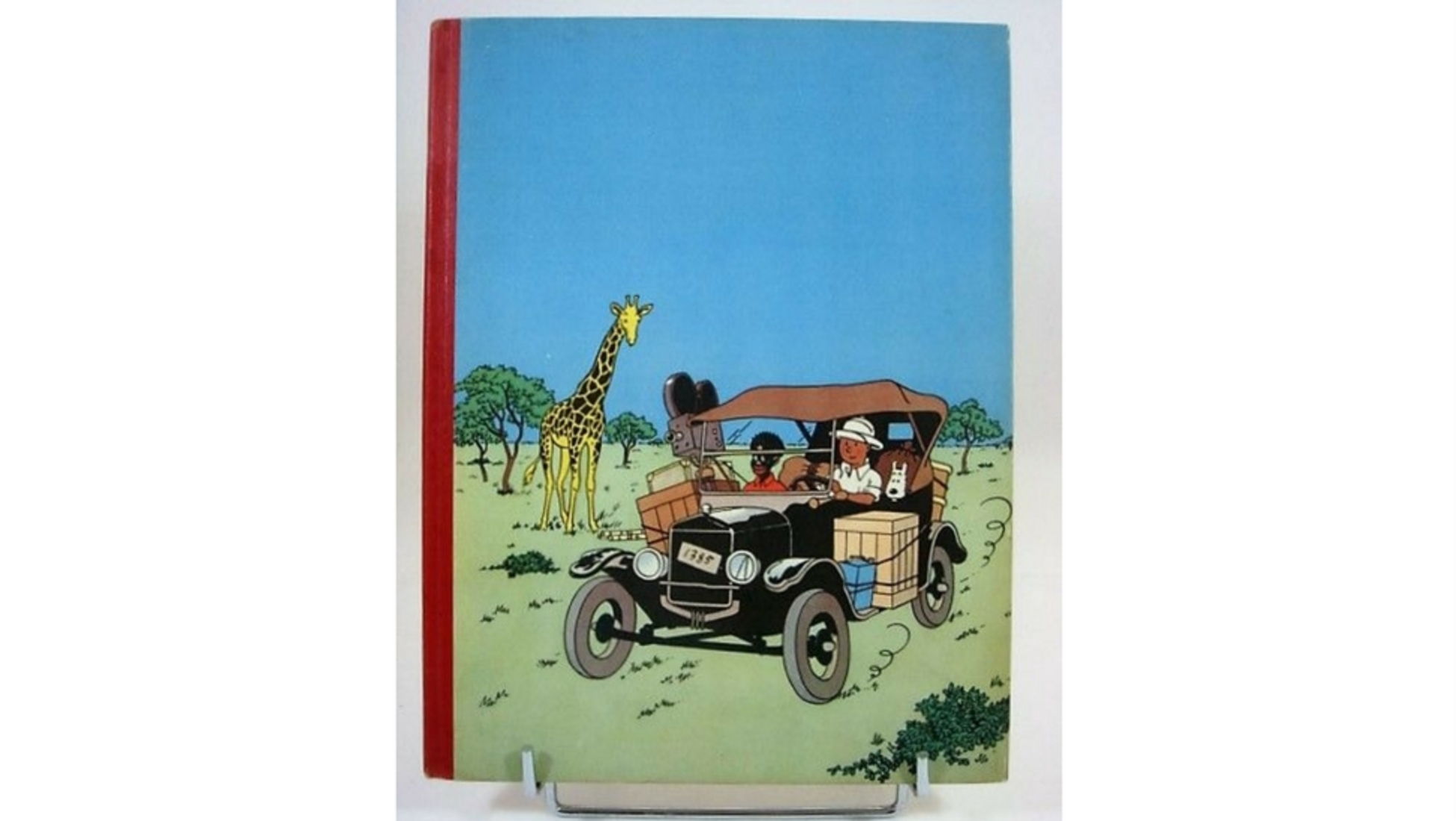 What should you focus on to find out the value of your Tintin comic book?
If you held onto your old Tintin albums and want to know what they might be worth, there are a few things to keep in mind.
1. Condition
If the comic looks like it just came out of the store, it increases in value. But if it has a name inside, a cover that is loose or has creases, then the value drops quickly.
2. Language
Editions in several languages like German, English, Swedish, Chinese and many others are popular. First editions in Dutch are valuable, but editions in French tend to be the most valuable.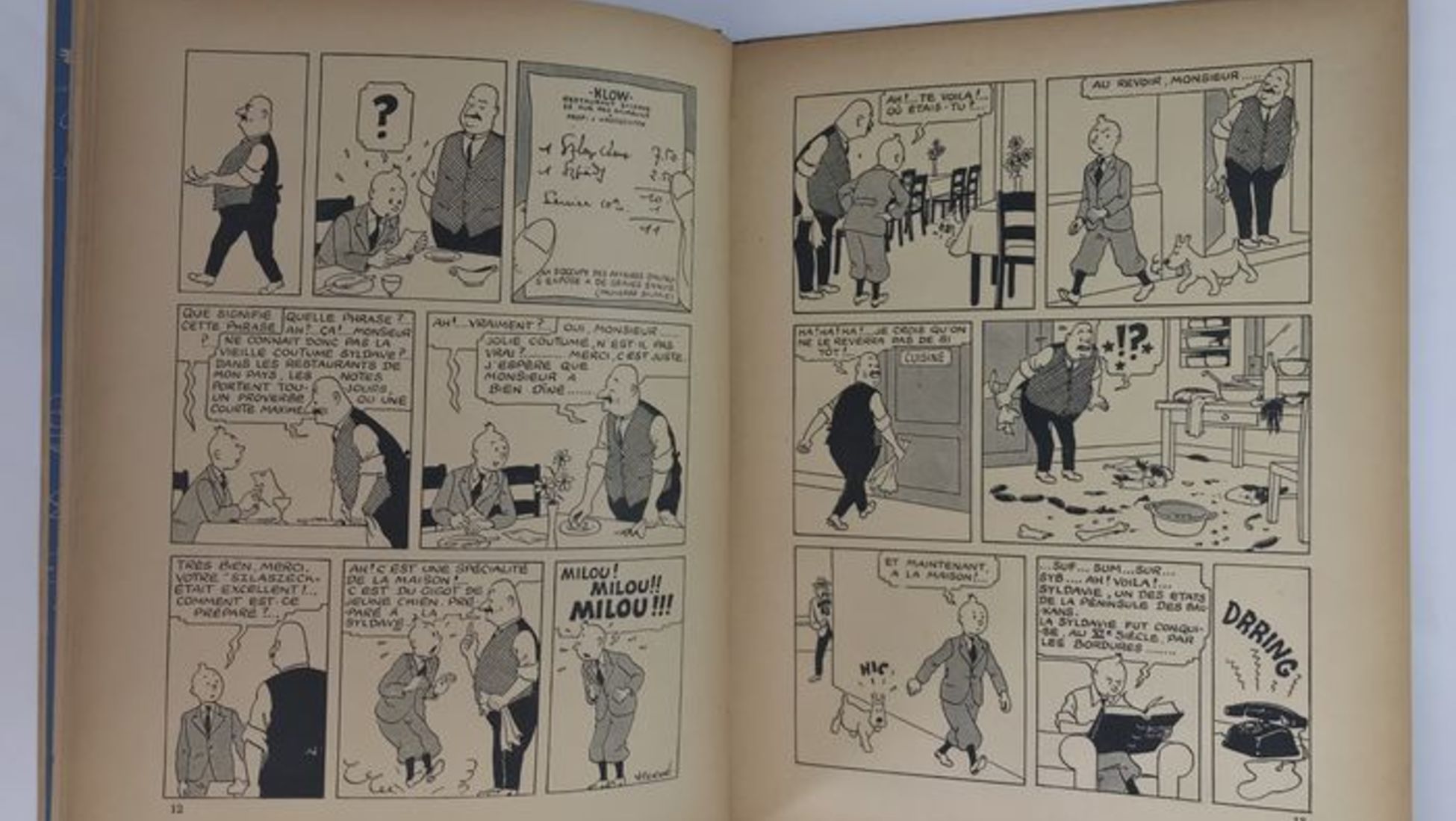 3. Print
Comics are often released in several variants. Often, the more luxurious editions with a hard cover were issued in a smaller edition. The less there is of something, the higher the value.
Are you sitting on a goldmine? You can sell your comics at our at our online auctions and they will be presented to our 14 million monthly visitors! All you need to do is become a seller by registering and you can start offering up your comics for auction immediately.

Or would you like to add to your collection? Every Friday we open new auctions and more Tintin comics will become available. So keep an eye on our Hergé Tintin Comics auction to see which of Tintin's adventures come up for sale.