It's almost Valentine's Day. For some it means that love is in the air while others might find it very stressful to find the right present for their significant other. A small gesture might be nice if your love for them is eternal, but why not go for a bigger gift this year to express your feelings. Perhaps something classic like jewellery or maybe a fashion accessory? For some inspiration, here are the top 5 most expensive Valentine's Day gifts ever sold.
5. The €340,000 Sunglasses
Chopard de Rigo Vision sunglasses are the ultimate designer eyewear and therefore a perfect gift. The sunglasses are produced by the luxury companies De Rigo Vision and Chopard. The end of the glasses are decorated with 60 grams of 24K gold, the arms contain dotted gold and the 'C', the logo of the company, is surrounded by 51 river diamonds. You'll find an exquisite selection of designer sunglasses in our weekly Fashion Eyewear auction. With so many designers and styles, there's something to suit every taste.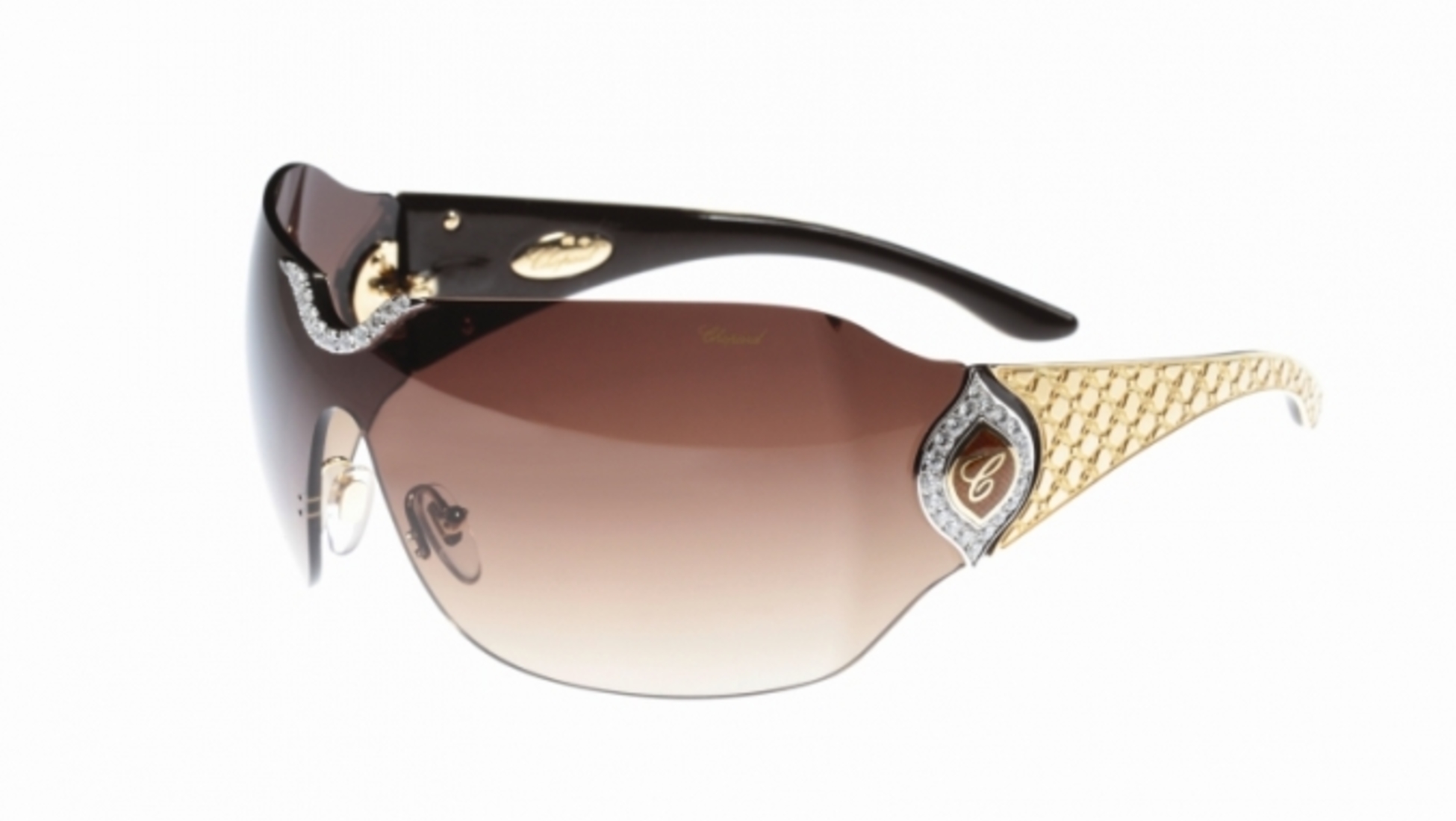 4. The €600,000 Pen
Pens come in different price categories. For some people a cheap model is enough, while others want to write with a more luxurious pen. If you really want to spend money on a gift, you could buy your spouse a pen with a price tag of €600,000. The Limited Edition Mystery Masterpiece pen was created in collaboration by luxury brands Montblanc and Van Cleef & Arpels. The pen is decorated with 840 diamonds and contains more than 20 carats of gemstones of your choice, such as emeralds, diamonds or sapphires. Our weekly Pen & Stationary auction features many Montblanc and other pens that will always be a classy, timeless gift.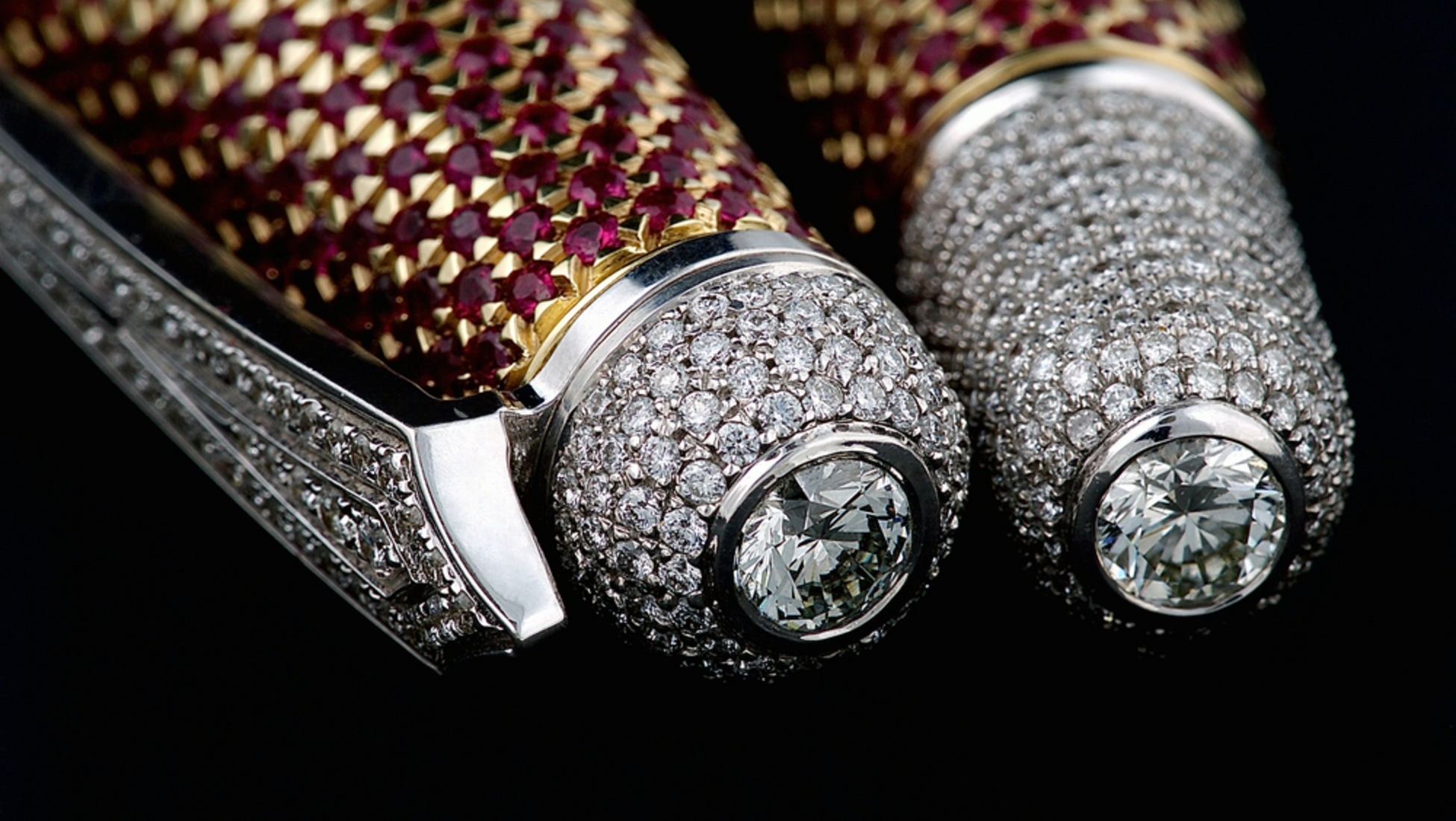 3. The €20 Million Watch
Diamonds seem to be a great option when you are aiming for the most expensive present. The Chopard 201 Carat watch will costs you a shocking €20 million. But it's not just an ordinary watch. The model is decorated with 874 diamonds in very unusual hues and special shapes, giving the watch a spectacular look. When you press the spring-loaded mechanism on the watch, the heart shaped stones open like a flower to reveal the dial...and it tells the time too. Hundreds of ladies' and mens watches, from elaborate to simple, are up for auction every week in our Watch auctions. It may be a classic gift, but with good reason.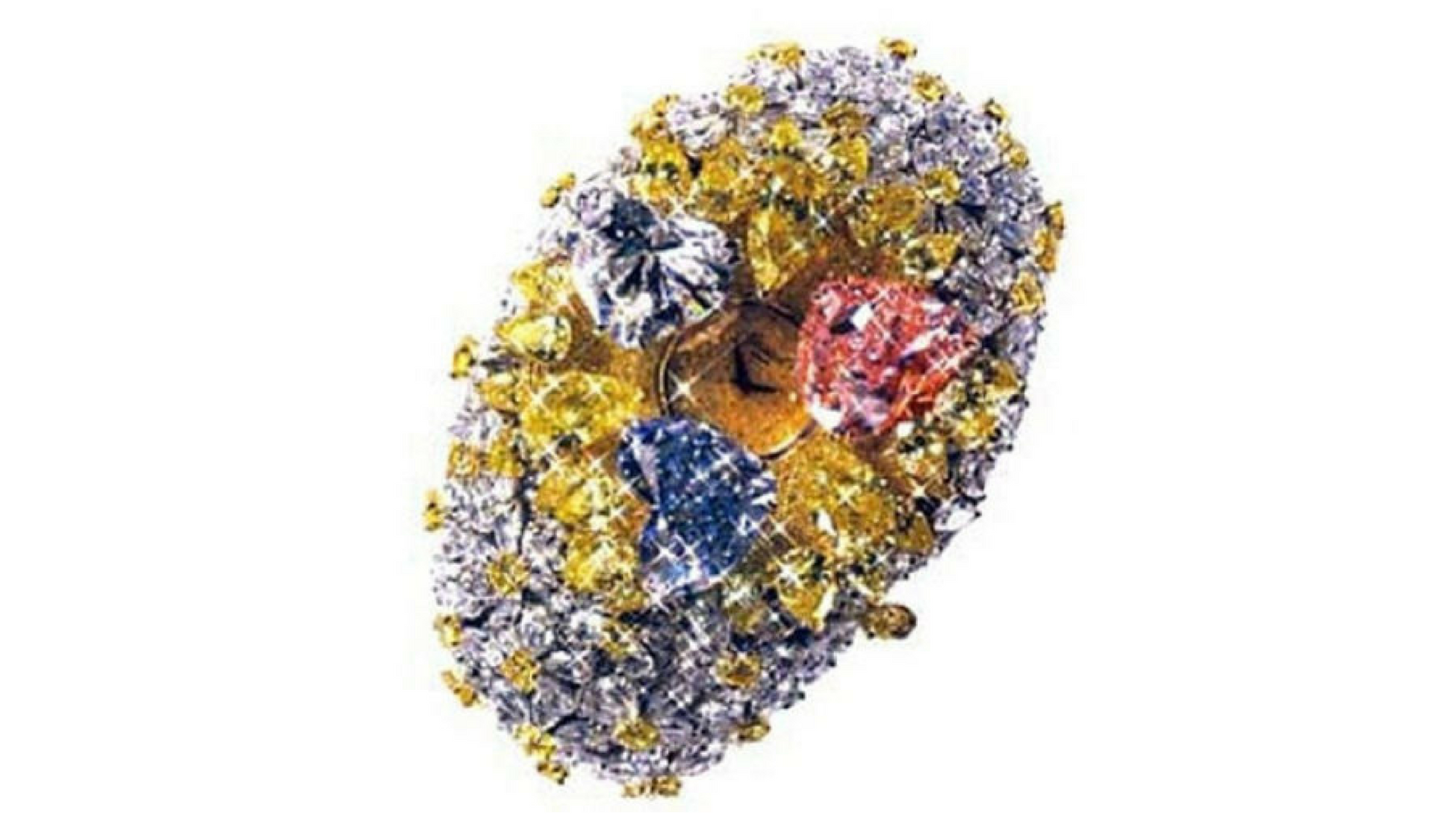 Image source: Naturally Coloured
2. The €3.1 Million Handbag
The heart shaped 1001 Nights Diamond Purse by House of Mouawad is the most expensive and exclusive bag you can find on the market. It is decorated with 4517 yellow, pink and transparent diamonds, adding up to a whopping 38,192 carats. The bag is made by 10 different designers, spending 8,800 hours together on creating this fabulous piece. Your significant other will definitely stand out in every crowd with this 3.1 million euro artwork on their arm. Fancy something for a different designer or price range? Our weekly Exclusive Fashion Bags auction offers an vast range of designer handbags for you to bid on and gift to your loved one...or yourself!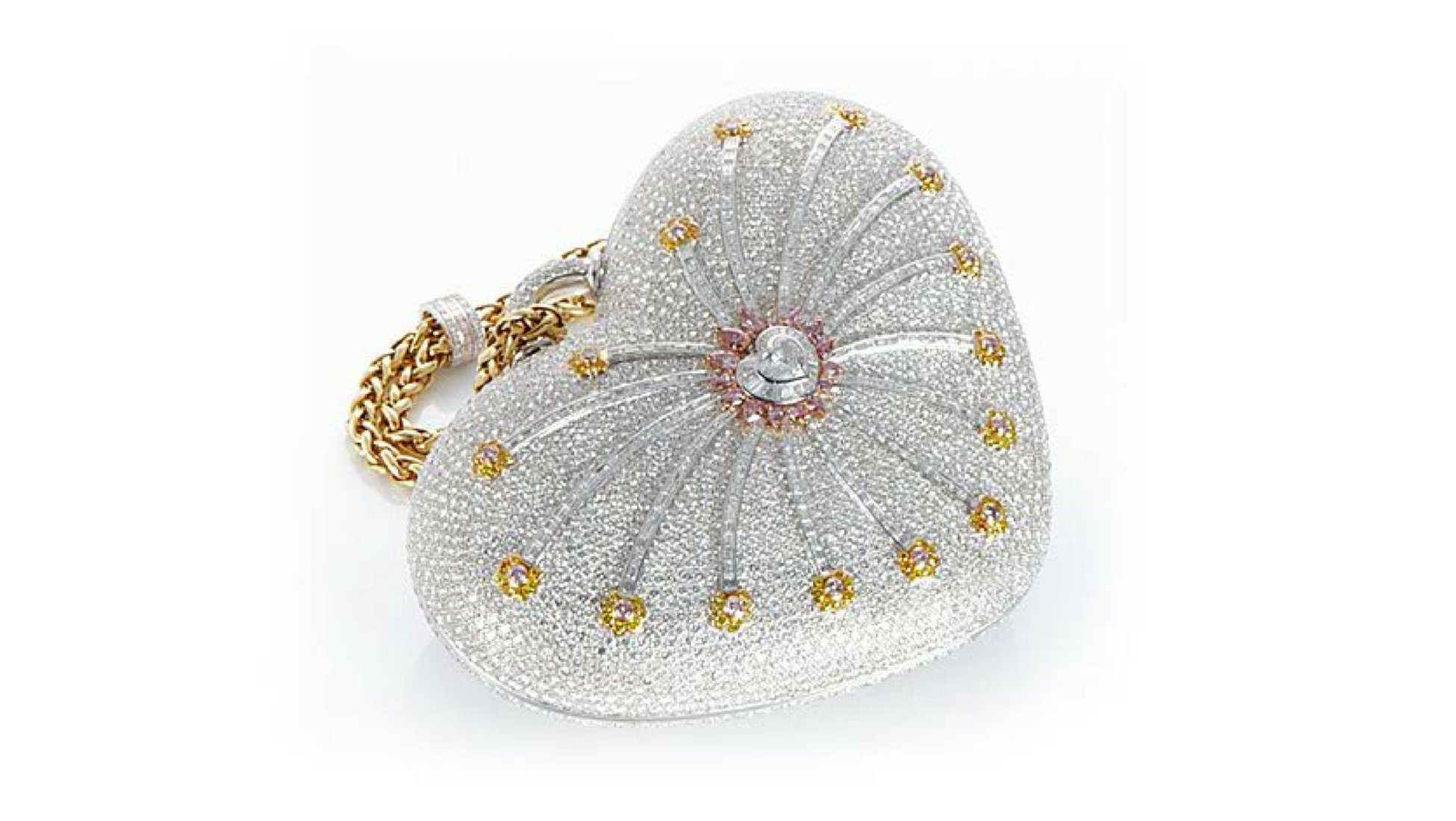 Image source: World Record Academy
1. The €2.1 Million Car
What better way to surprise the love of your life than with a brand new luxury car? Why not go for the most expensive and extraordinary model for Valentine's Day? The Bugatti Chiron from 2016 has a W16 engine and quad turbochargers, good for at least 1,500 HP. The speedster car can reach 420 km/h and will do 0 - 100 km in just 2.4 seconds. The car is priced from €2.1 million, but your loved one will love this beauty or another from our weekly Classic Car auction for sure.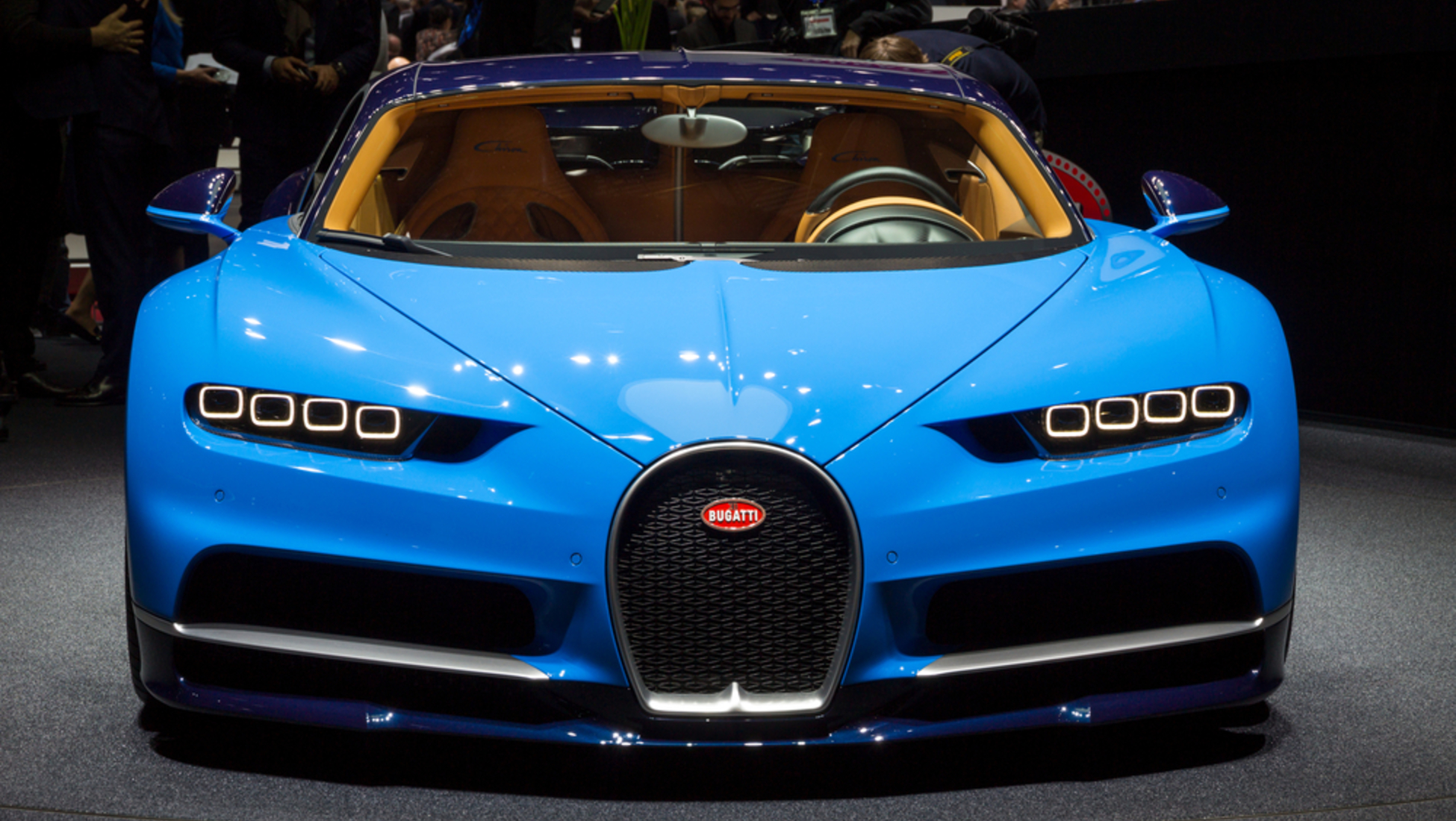 Even though we secretly hope to receive one of these incredibly expensive luxury goods wrapped in paper, we know it's not so much about the price of the gift, but about the intention. Are you still looking for the perfect gift for your loved one? Then visit our weekly auctions to discover a wide range of exquisite gifts for your loved one from jewellery and gemstones to fashion and fossils and everything in between.
Perhaps you're looking to make the most of this time of year by selling your luxury and special objects online? Whether you have one or two exciting items or a whole collection of objects, you can offer them up for auction here on Catawiki. Register as a seller and start earning more at Catawiki's auctions today.
You might also like these articles: