Looking for the world's fanciest and finest glassware? Look no further than Murano glass from Italy - glass made on the Venetian island of Murano, which is world famous for its specialised glassware creations. For centuries, Murano glass has impressed collectors around the world with its high-quality, striking colours and designs, and unique attention to detail. A Murano glass vase, chandelier or dish can be a fascinating feature piece, but what about Murano Glass at the top end of the price range? Fiammetta Fulchiati, Catawiki's in-house Murano glass expert has been surrounded by Murano glass since her childhood and has over 5 years of professional experience working with this glassware. Here she brings you the top 5 most expensive Murano glass pieces to have sold at our Murano Glass auctions.

5. Ercole Barovier Murano Glass Vase (1935-36) - €2,720
The 'Crepuscolo' meaning 'dusk' series was developed in 1935-36 by the great Ercole Barovier. While this 'Crepuscolo' glass is fascinating to look at, what's even more incredible is the creative process behind it. This unique effect was obtained by inserting a steel wool into the incandescent glass mass. Then thin filaments of ferrous steel melt in the middle of the crystal giving that particular dark-reddish colour, typical of the 'Crepuscolo'.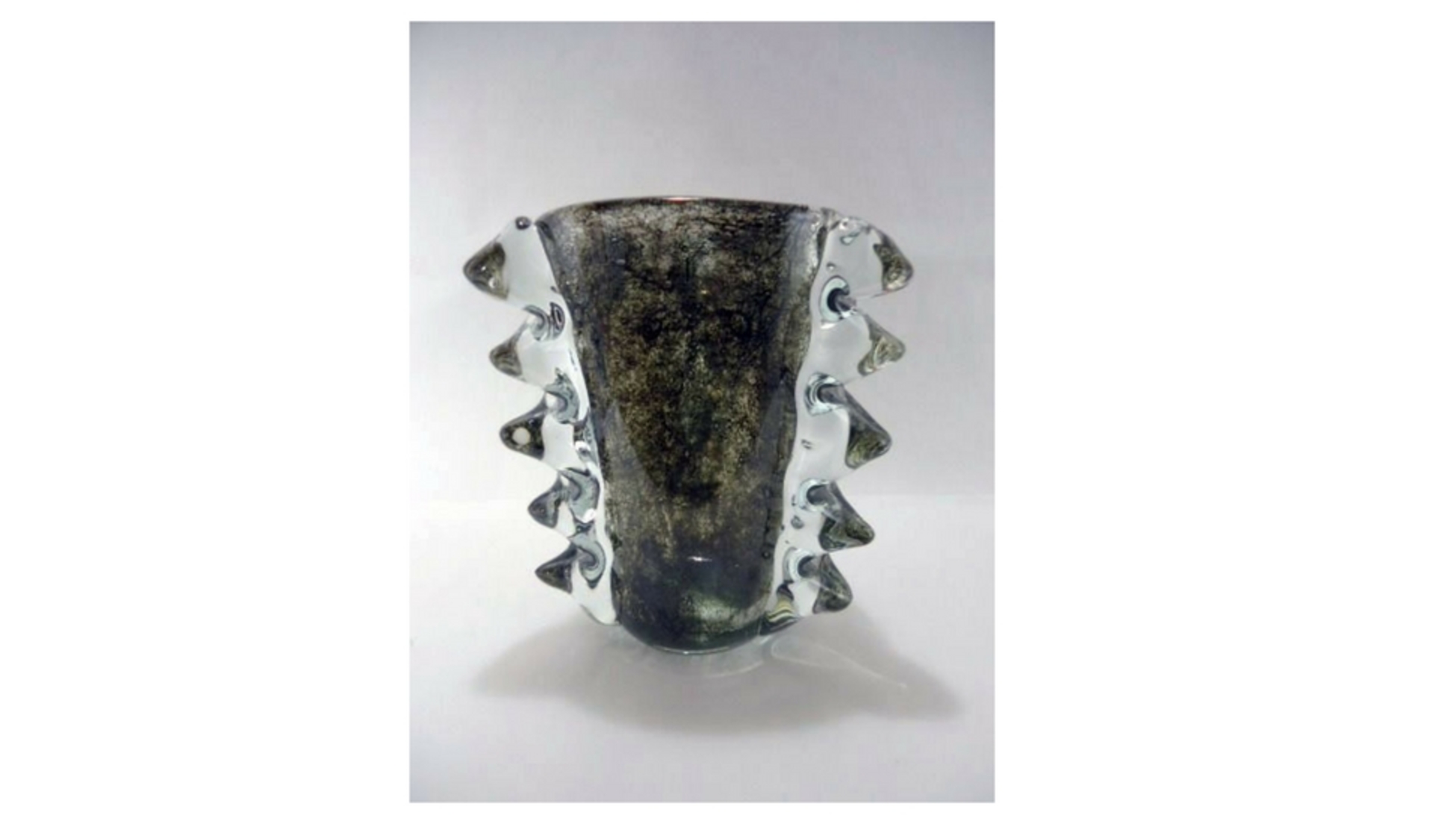 4. Carlo Scarpa Murano Glass Vase (1936) - €2,750
Carlo Scarpa is one of the most important Murano masters of all time. He's also known as the 'artist-alchemist' of Murano glass, because of the many innovative techniques and processes for glass-making he developed between 1930 and 1960. This rare murrine vase from 1936 is made with murrine technique. This technique is ancient and is achieved by cutting a glass cane into small pieces, or murrine, usually with a pattern inside, and melting those pieces together. This Murano glass vase is a bonbonniere, a small jar, and was tailor-made exclusively to the customer's order. It contains a very rare signature - 'Venini Murano Ars' - which was used in the earliest works and is nowadays extremely rare to find.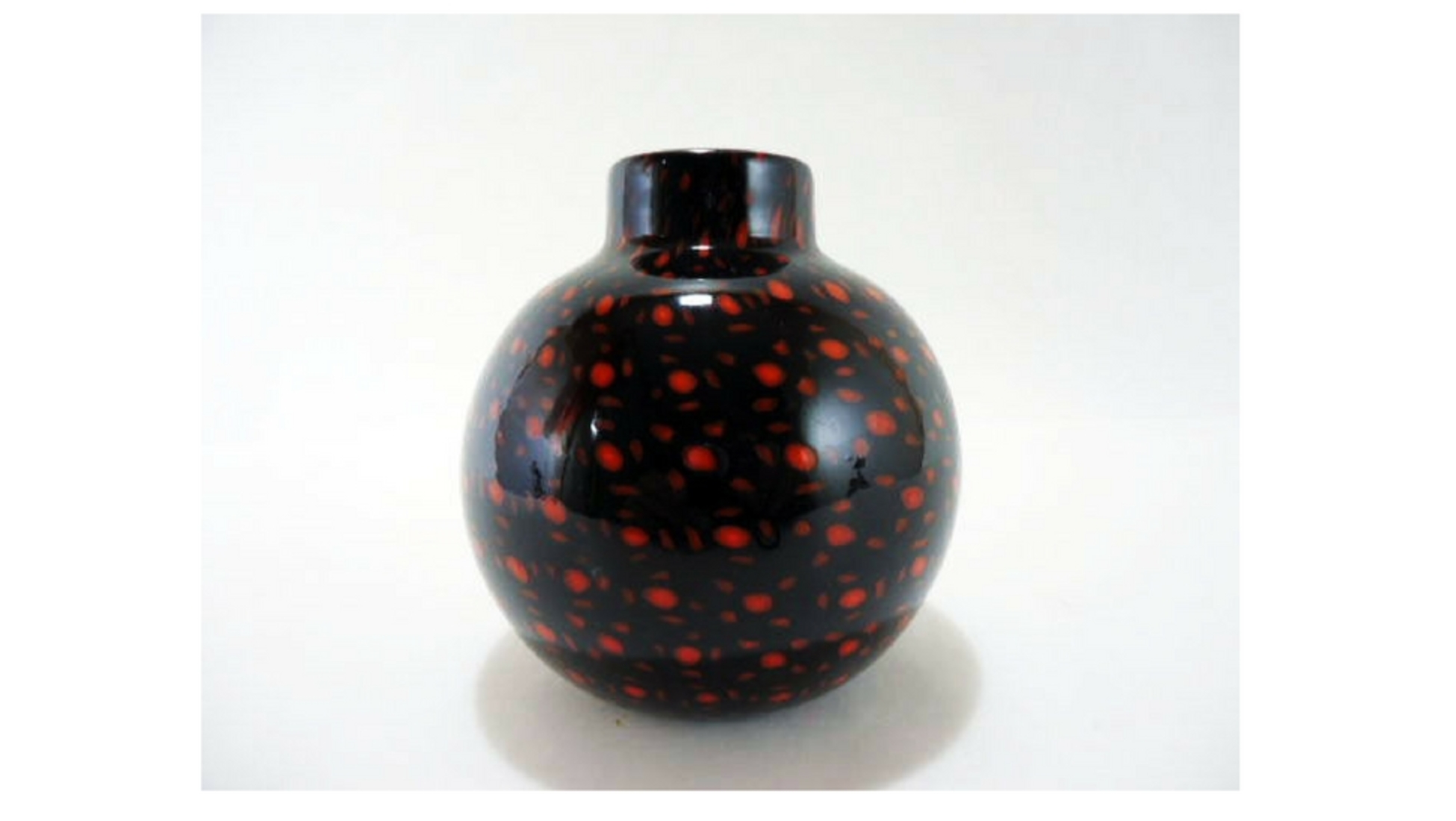 3. Carlo Scarpa 'Plate of the Snake' (1990) - €3,500
Designed in 1940, this unique murrine plate is probably the most recognisable work by Carlo Scarpa. The snake-like design is made with murrine technique in black, coral, and black and white glass and is finished with a slight molato technique. Molato glass corresponds to what is called 'cut glass'; it means that the surface of the glass is ground on a grinding wheel after being finished. This example is a limited edition from 1990 and was made with different dimensions to distinguish it from the original series made in the 1940s.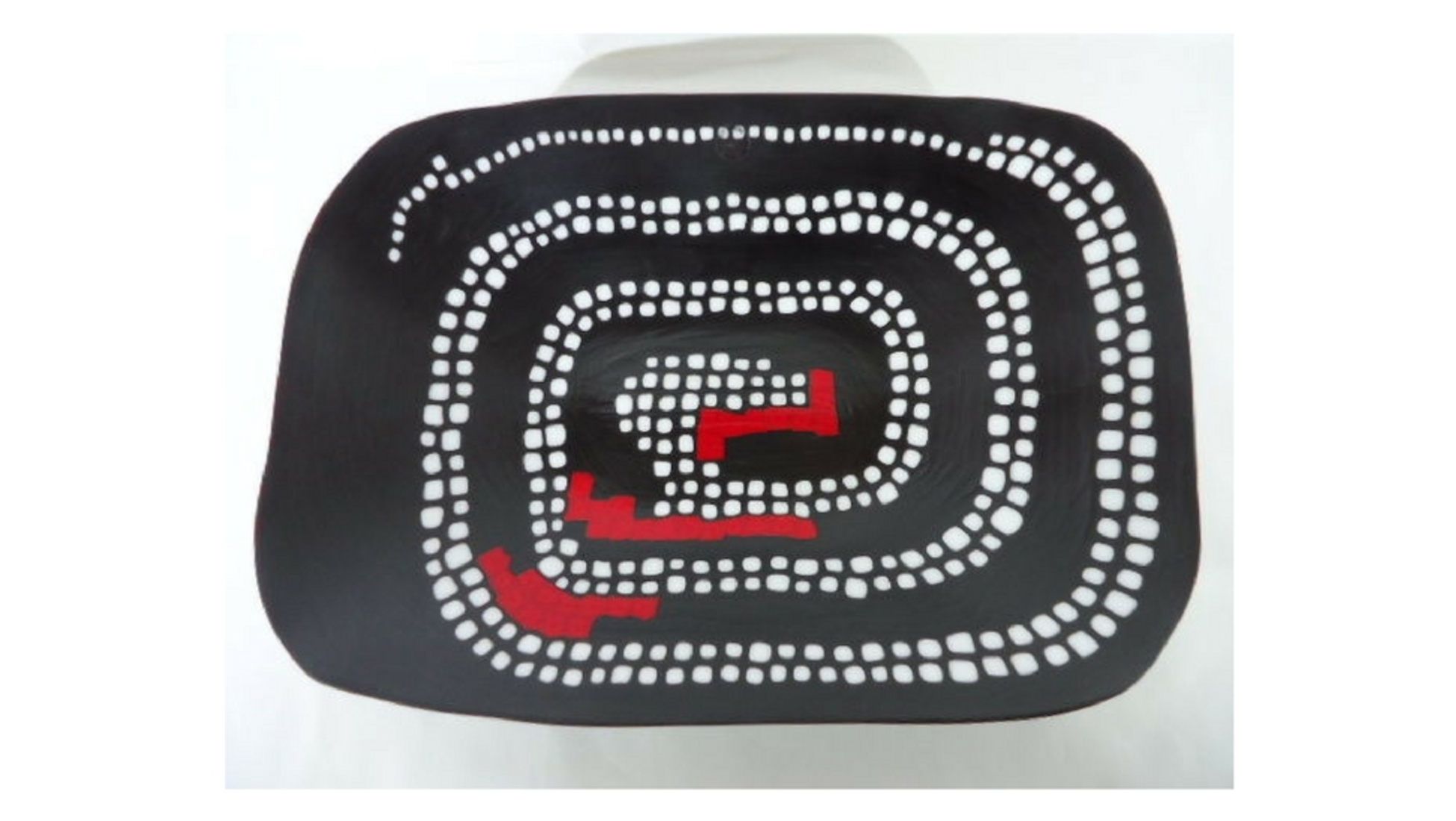 2. Carlo Scarpa - 'Batutti' Series Glass Vase (1940-45) - €3,600
This black glass is from Carlo Scarpa's 'Battuti' series. The thick black glass surface is finished with dense horizontal molato technique, wrought with the greatest craftsmanship. This piece was sold in perfect condition for an impressive figure and came from an important private collection in Rome. But it didn't quite make the top of our list...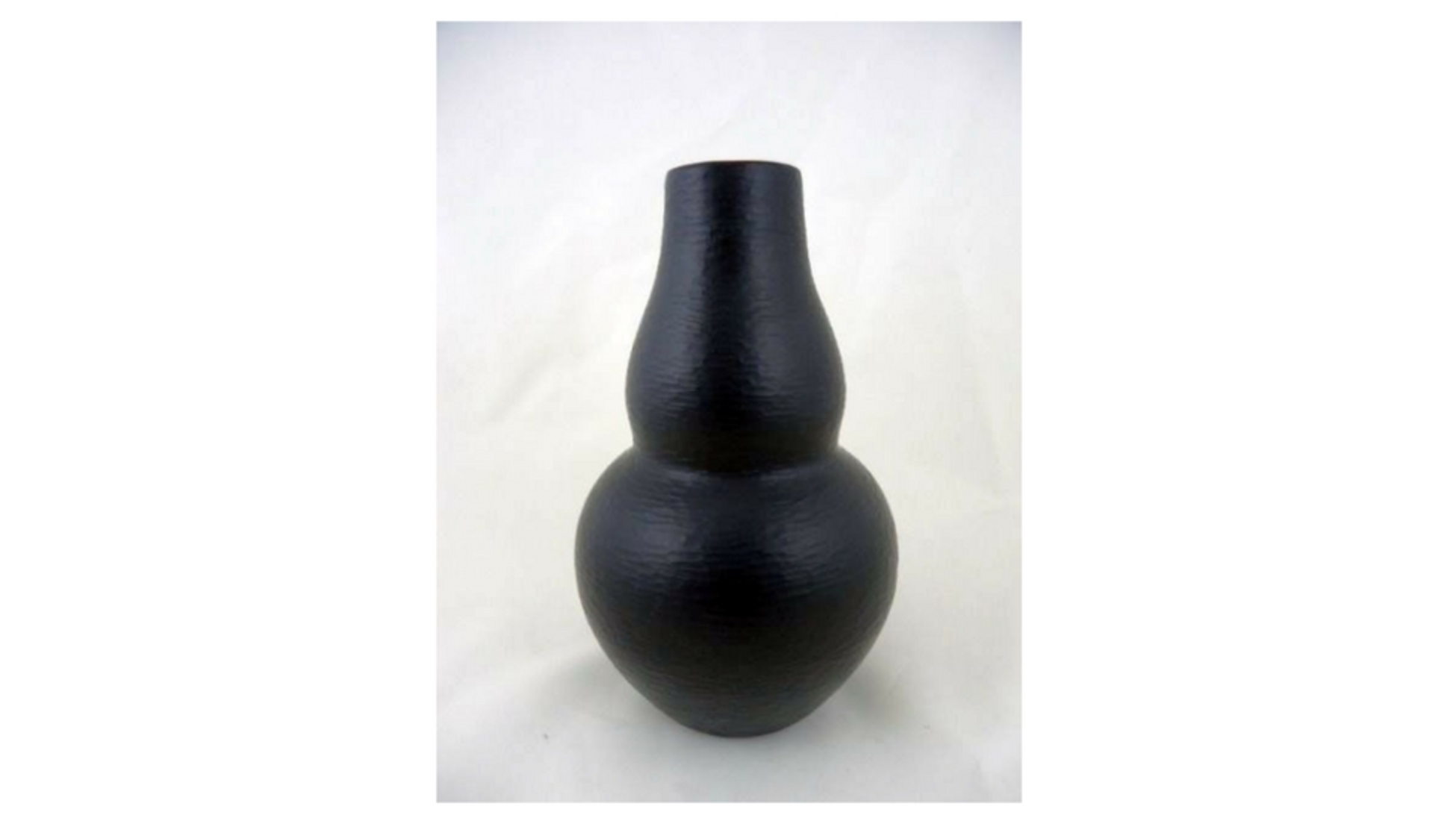 1. Barovier & Toso San Giorgio Murano Glass Chandelier (2005) - €6,300
The most expensive Murano glass object to have ever sold on Catawiki is this green San Giorgio chandelier by the historic Murano glass factory Barovier & Toso. At Barovier & Toso, each piece of glass is hand-blown by the most experienced Murano masters. Look at the chandelier and take in the quality of the manufacturing and the complexity of its execution. No wonder this example sold for over €6,000.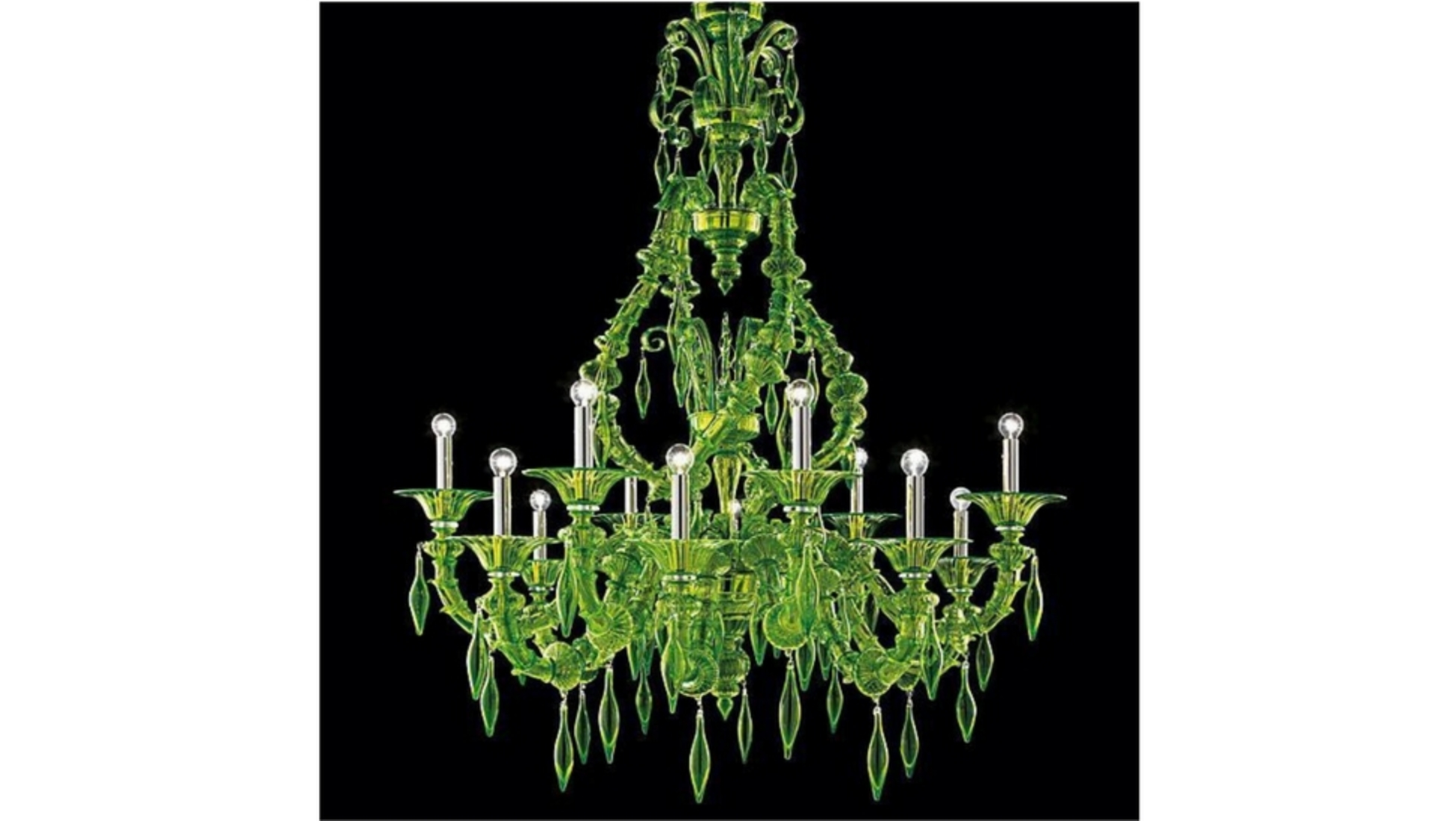 Whether you're looking for a Murano glass vase, plate, or ornamental feature, you can find your new favourite glass collectable at our auctions. Our weekly Murano Glass auctions offer vintage and contemporary Murano glass curated by our in-house expert Fiammetta Fulchiati. With great selection and new auctions every week, Catawiki is a great place to buy exceptional glass from the comfort of your own home
With just one account - you can both buy and sell on Catawiki. Do you own a piece of Murano glass from Italy that you'd like to profit from? Offer it up for auction and Fiammetta and her team will review it and hopefully include it in an upcoming auction. It's easy of offer up an object and your item could soon be seen by our millions of potential buyers.
You might also like these articles: