Military bayonets represent one of the most interesting aspects of militaria collecting. Think for a moment about what would be involved in owning a personal collection displaying all the rifles used on each side of the Second World War...
Aside from space and logistics, there are legal concerns about firearms and their shipping, which could make a realistic collection extremely cost prohibitive. This is not the case with bayonets. Rifles are costly and in order to have a complete collection, just about every variant would need to be acquired. The most expensive bayonets represent less than 10% of the cost of some rifles.
Designed to be attached to a rifle's barrel, it is used as means to give a soldier an effective a weapon as a short pike or lance in the event that he finds himself out of ammunition. The evolution of the bayonet represents the evolution of combat.
Some of the earliest bayonets were a simple spike or cruciform spike designed for stabbing. Very often these lacked a handle and made the bayonet useless unless it was mounted on a rifle.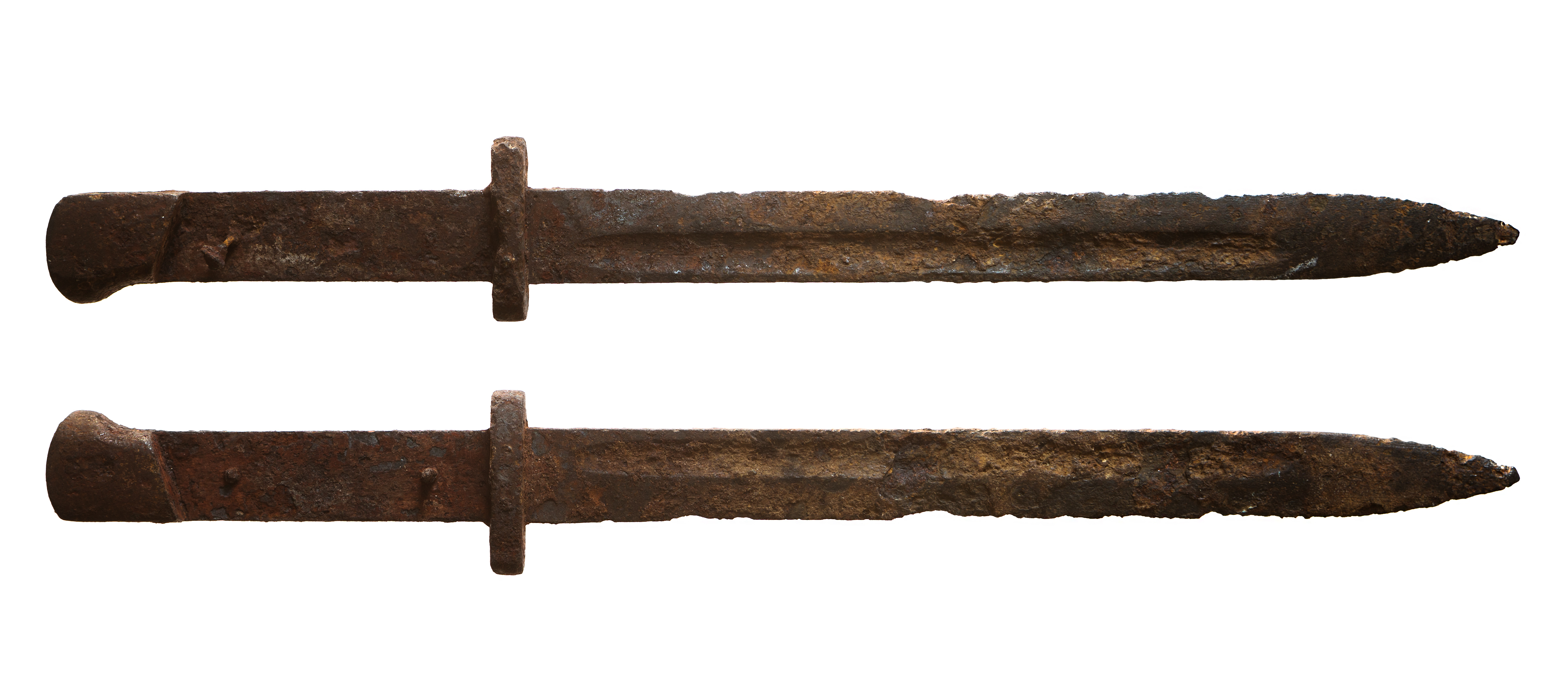 German bayonet from the Second Wold War
As quartermasters got more realistic about the weight of a typical soldier's combat load, we began to see two interesting trends emerge.

Rifle with a Bayonet
One innovation was the development of the swing-out style; where the bayonet remained mounted to the rifle and was rotated out and locked down for deployment. Because they were attached to the rifle they solved the question of excess weight somewhat, but ensured that the bayonet would not be lost by the soldier either. We see these most commonly on the M44 Mosin Nagant carbines and Italian Carcano rifles.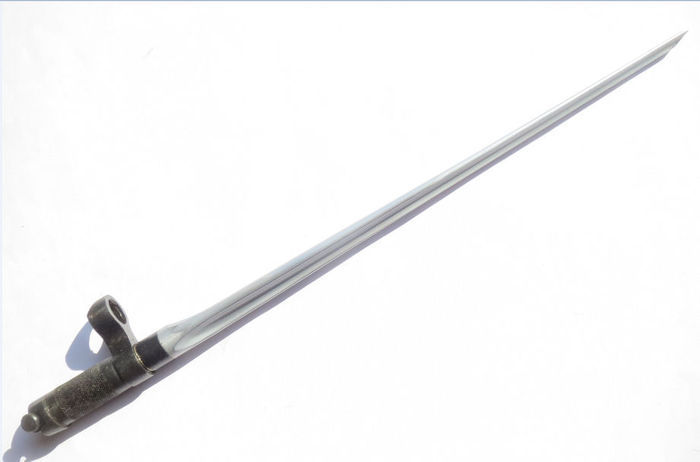 M44 Mosin Nagant Bayonet
The second was the development of the knife/bayonet or in some instances the sword/bayonet. Rather than a simple spike or a mounted swing out affair, these bayonets were designed to function as a field knife or close quarter battle weapon. Some of them have guards on the handle to protect the hand whilst fighting and most have scales or handle material made of wood, plastic or metal for an improved grip by the soldier. Most US and German made bayonets are of this type.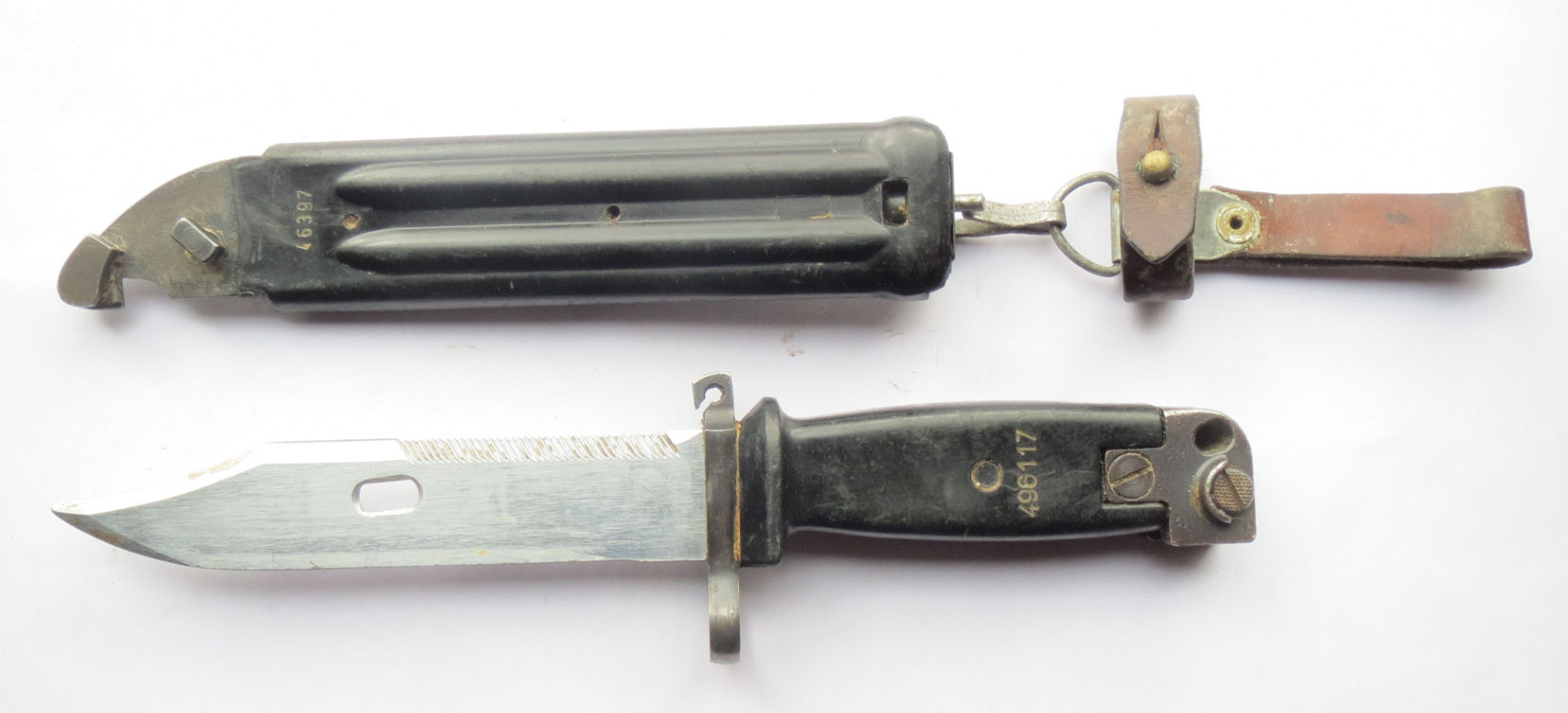 Bayonet with a wirecutter and leather holder
Most importantly, rather than carrying a bayonet and a knife, the soldier could carry both in one tool. A pound of weight may not sound like much but it adds up on a twenty mile hike in full gear. Modern bayonets such as the US M9 and various Kalashnikov types incorporated other tools such as wire cutters into their design, further reducing the need for additional pieces of equipment.
Depending upon their country of origin and the time in which they were manufactured, a bayonet may simply resemble a piece of bar stock steel that was twisted to add a mount and ground to have a tip, such as the Austrian Steyr M95 bayonets manufactured towards the end of the Great War.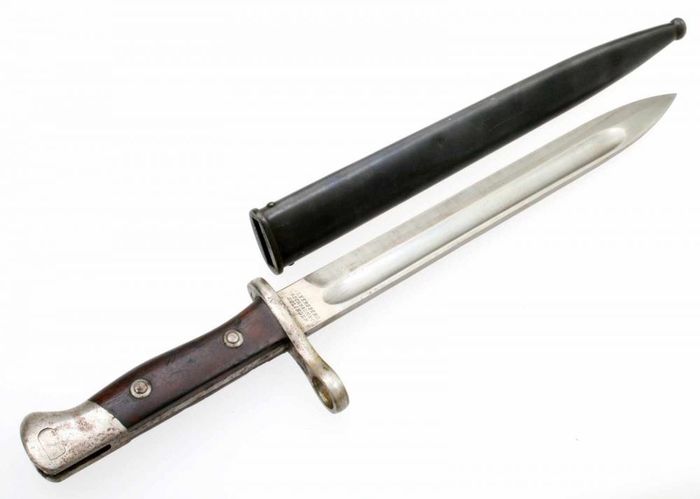 M95 Bayonet
On the other hand, a Swedish Mauser bayonet may use a high quality steel and exhibit the craftsmanship found in a modern custom made knife.
Collecting militaria, such as bayonets, not only lets the collector hold a piece of history in their hand as used by an individual soldier, but also represents the mindset, manufacturing capability and national heritage of the very country that sent him to war at that particular time.
Also check out the weekly Militaria Auction of Catawiki