David Bowie (1947 - 2016) was a musician, a song writer, an actor, and a legend. But did you know he was also an avid art collector? During his lifetime he surrounded himself with inspiring objects and curated an extensive collection of beautiful, special and jaw-dropping pieces - once even calling his love for art an addiction. After his death in 2016, his extensive collection of over 400 works was auctioned off for the total sales price of €41 million - a staggering €23 million above the estimate. So which artists and styles did he collect? Keep reading to take a peek inside David Bowie's personal art collection.
British Artists
A large portion of Bowie's collection was devoted to British art. He collected some of the most important artists of the 20th century, including Damien Hirst, Henry Moore, Graham Sutherland and Frank Auerbach. Speaking of Damien Hirst, Bowie once said "I think his work is extremely emotional, subjective, very tied up with his own personal fears — his fear of death is very strong — and I find his pieces moving and not at all flippant." As someone who was always very interested in his own background and culture, it was no wonder he collected works from his own British roots.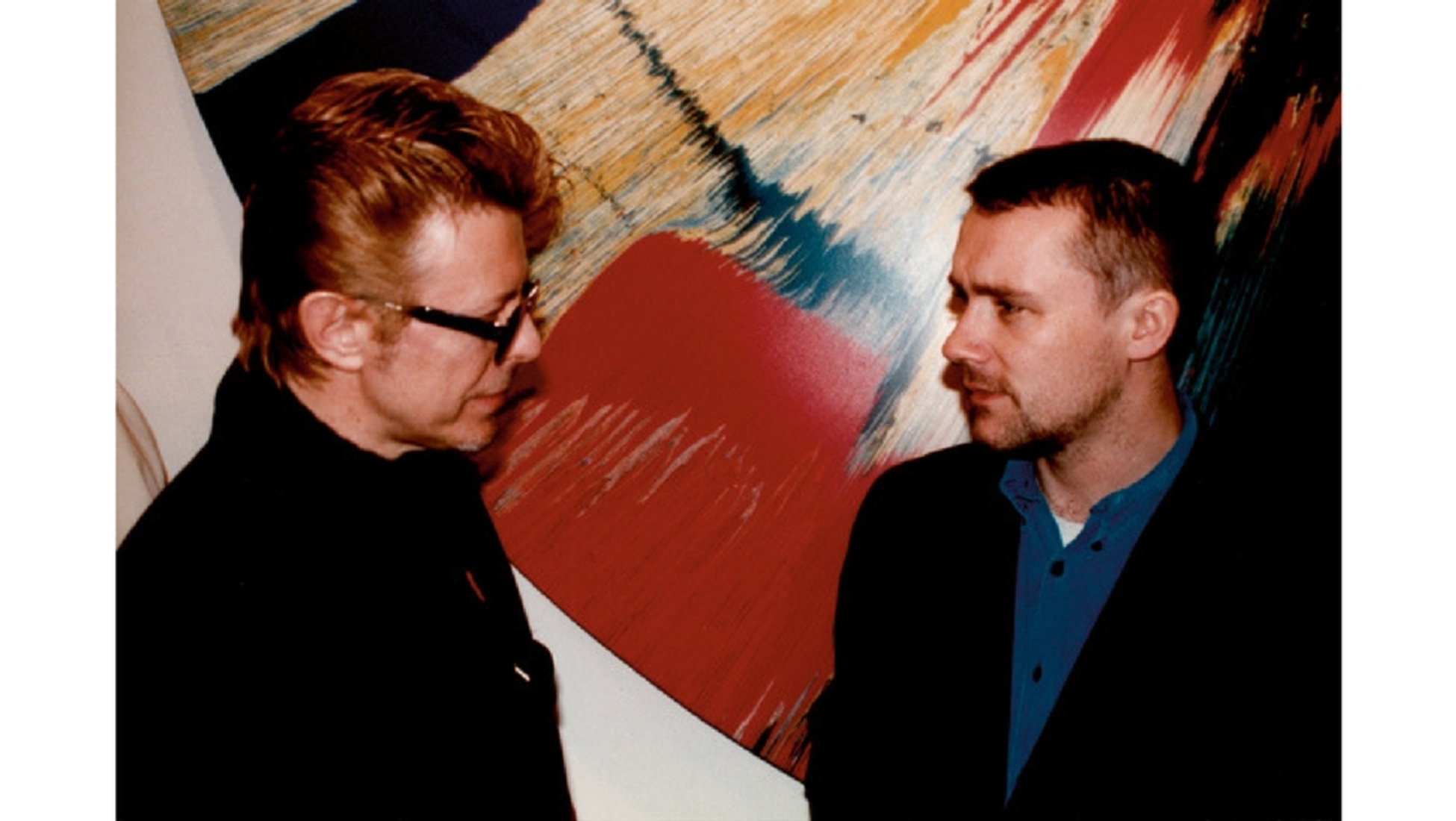 Outsider Art
Not only did Bowie collect British art, he was also interested in a wide range of other styles. What's remarkable is that most of the movements he collected were from unconventional styles and artists, such as Outsider Art, Surrealism and the Gugging Artists - a group of psychiatric patients who made therapeutical works. One of the highlights of the musician's collection was 'Air Power', an impressive piece by graffiti painter and art-world-rebel Jean-Michel Basquiat, which sold for €8.2 million in 2016. Bowie bought the painting in 1995 and once said of the artist "I feel the very moment of his brush or crayon touching the canvas... His work relates to rock in ways that very few other visual artists get near."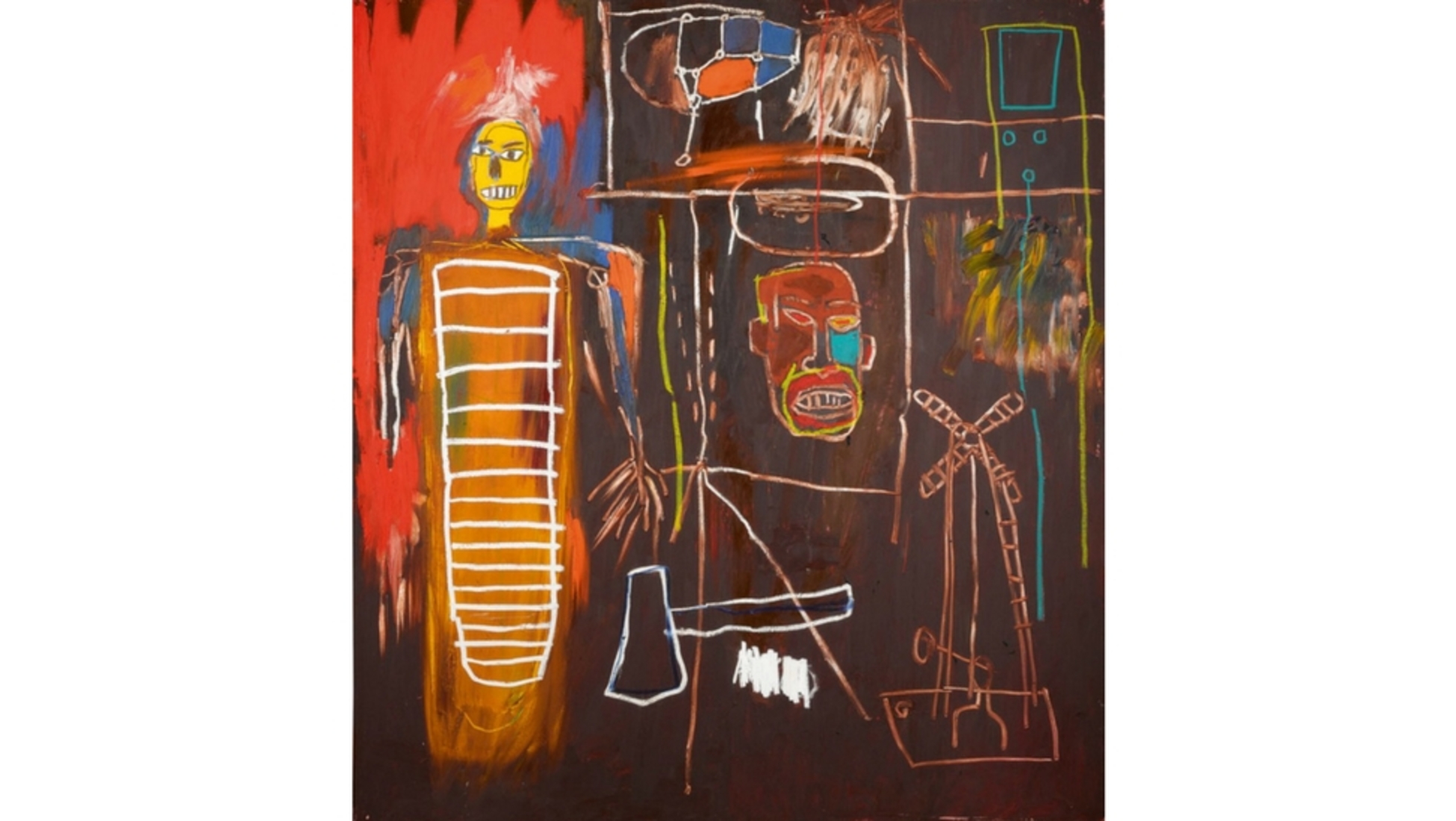 Jean-Michel Basquiat's Air Power was sold for €8.2 million in 2016 - this was the most expensive painting sold from Bowie's collection

Image source: The Telegraph
Design Pieces and More
Not only was the superstar interested in art, he always had a particular interest in design as well, and collected some of the most striking furniture pieces. He was a fan of sculpture-like works by the Memphis Group, a group of designers who worked in the 1980s to break from mainstream designs with their eclectic, futuristic and colourful pieces. And one of the most astonishing pieces in his collection seems completely out of place: an altarpiece by Tintoretto. This late-renaissance masterpiece was made in 1570 and there's no obvious reason why Bowie collected this particular piece. The work was sold for around €220,000 at auction and is currently on loan to the Rubens House in Antwerp, Belgium.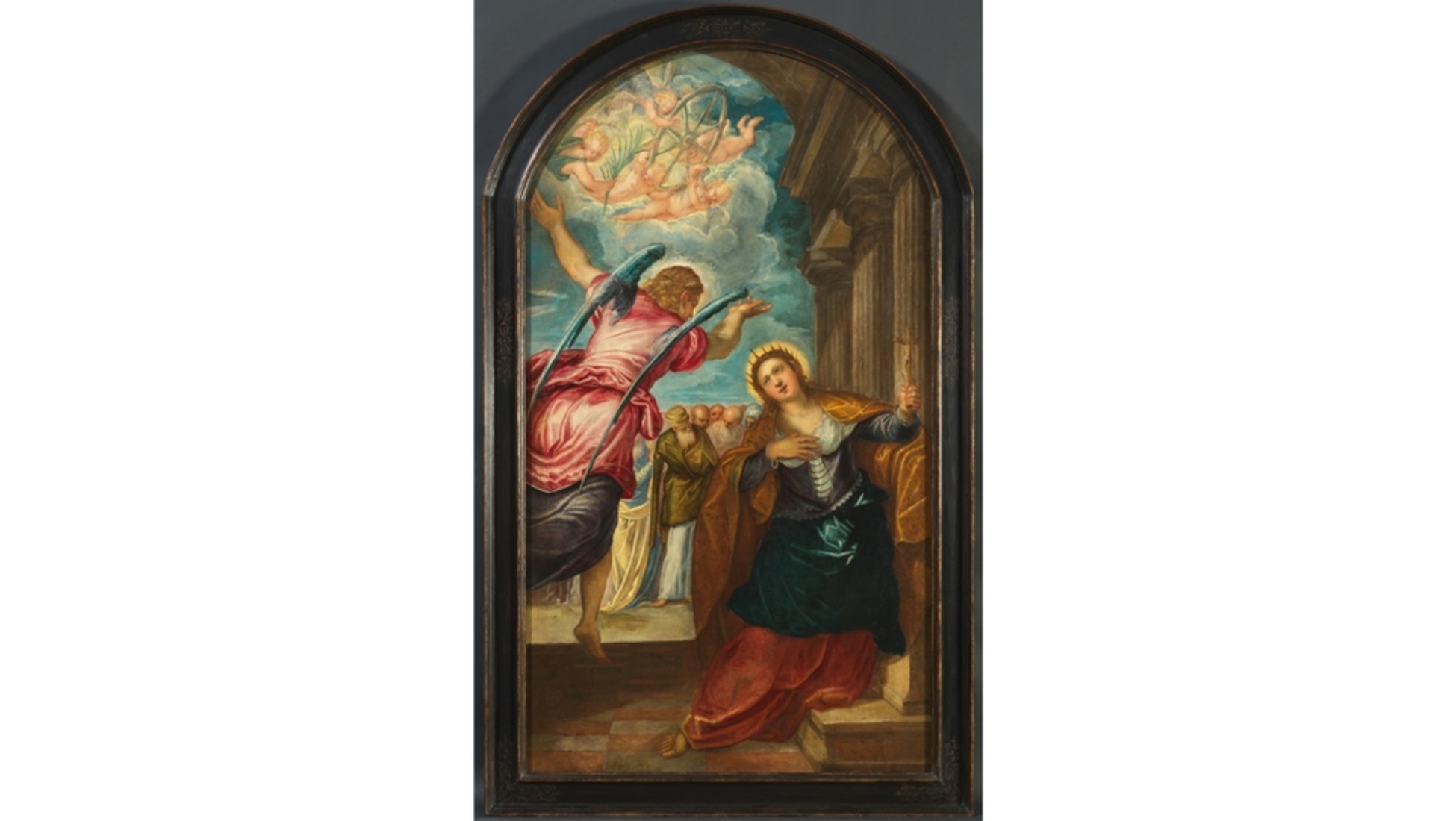 One of the most astonishing, if not out-of-place pieces from Bowie's collection was

an altarpiece by Tintoretto




Image source: Rubens House
Bowie's collection is extremely diverse. So how did he put his collection together? Mostly it was by listening to his gut feeling and following his passion. He knew a lot of artists and mostly bought works from those he felt a personal connection with. The end result was a collection that was a true reflection of Bowie's own personality: eclectic, inquisitive, loud and creative.
Inspired to be an art collector like David Bowie? At Catawiki, you'll be surprised every week with the impressive selection of special objects we have on offer in our Art auctions and Design auctions. Anyone can participate in Catawiki's online auctions; you only need one account to bid, buy and sell. Create your free account today and explore our weekly auctions curated by our team of in-house experts.
You might also like these articles: