She makes children's hearts throb with joy, but also adults can't withstand her: Barbie. Collectors will pay a lot of money for her, but only if she comes in a special edition. Just like these top 10 most expensive Barbies presented by our Dolls & Bears auctioneer Barbara Bieshaar.
10. Devi Kroell – €963
Devi Kroell designs luxury handbags and accessories, but she can also add 'designing a Barbie' to her achievements. Only one copy of this Barbie, with the high golden boots, exists and in 2010, she was sold at an auction for a good cause.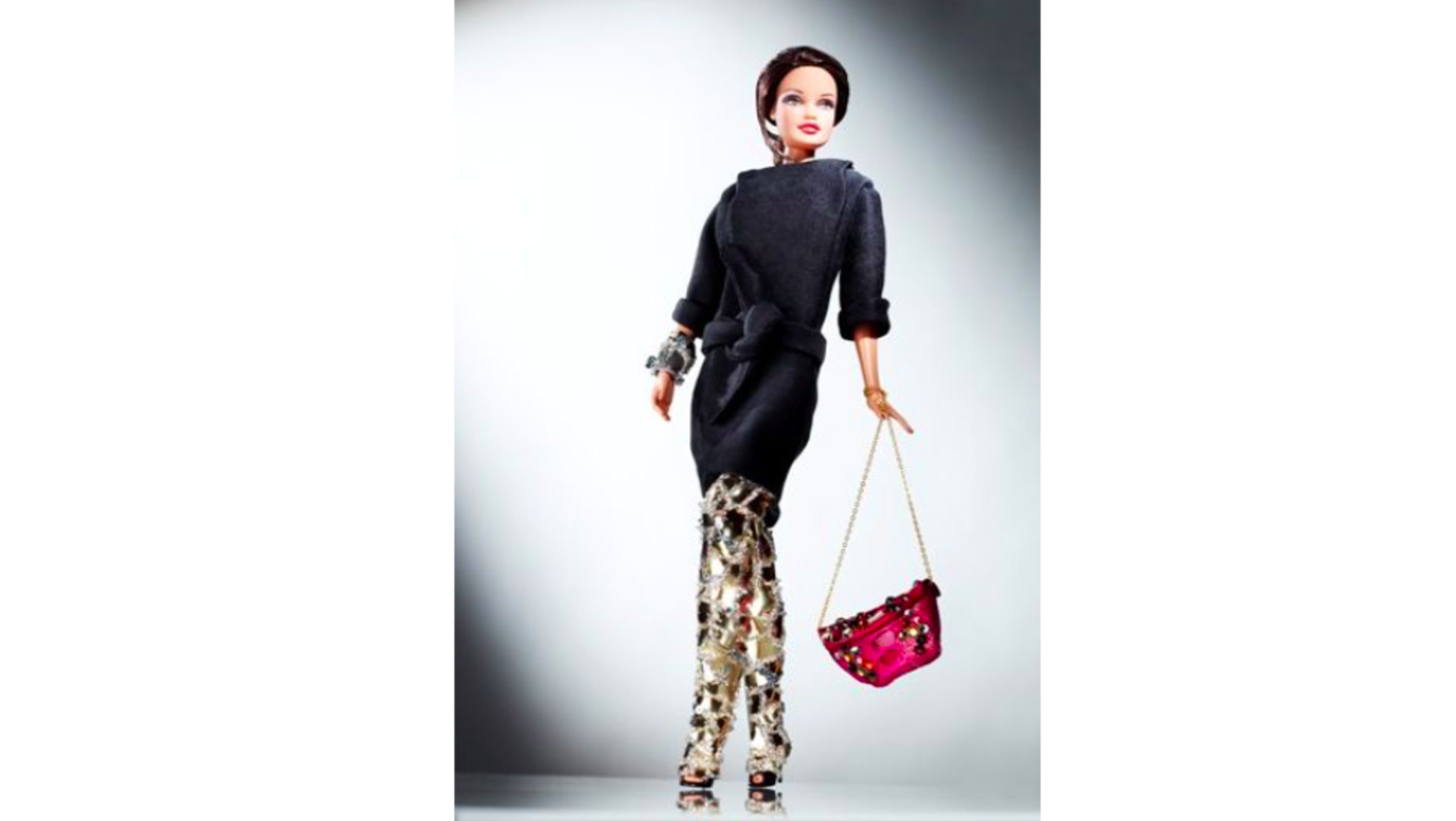 9. Marie Antoinette Barbie – €1,792
Like the name suggests, this Barbie is based on the eponymous woman that we all know from history: Marie Antoinette. This extreme pale Barbie comes with a gigantic blue dress, complete with underskirts and underwear.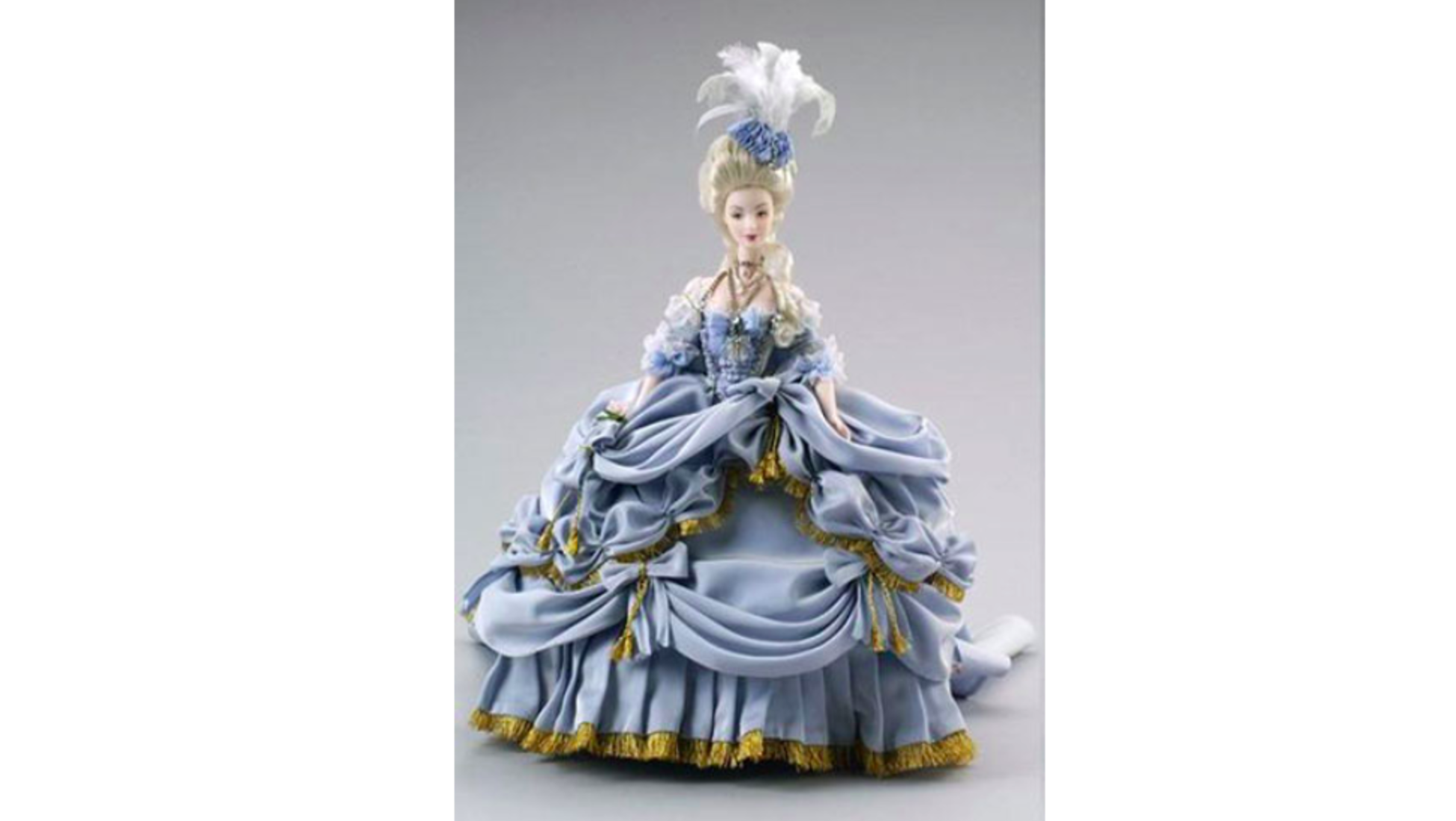 8. Lorraine Schwartz – €6,721
Just like Devi Kroell (see number 10), jewellery maker Lorraine Schwartz created a Barbie for the same charity auction. Her version comes with real diamond jewellery with a value of €22,405. The winner of this red-haired Barbie really managed to get a bargain on this one, seeing that the Barbie sold for €6,721.63.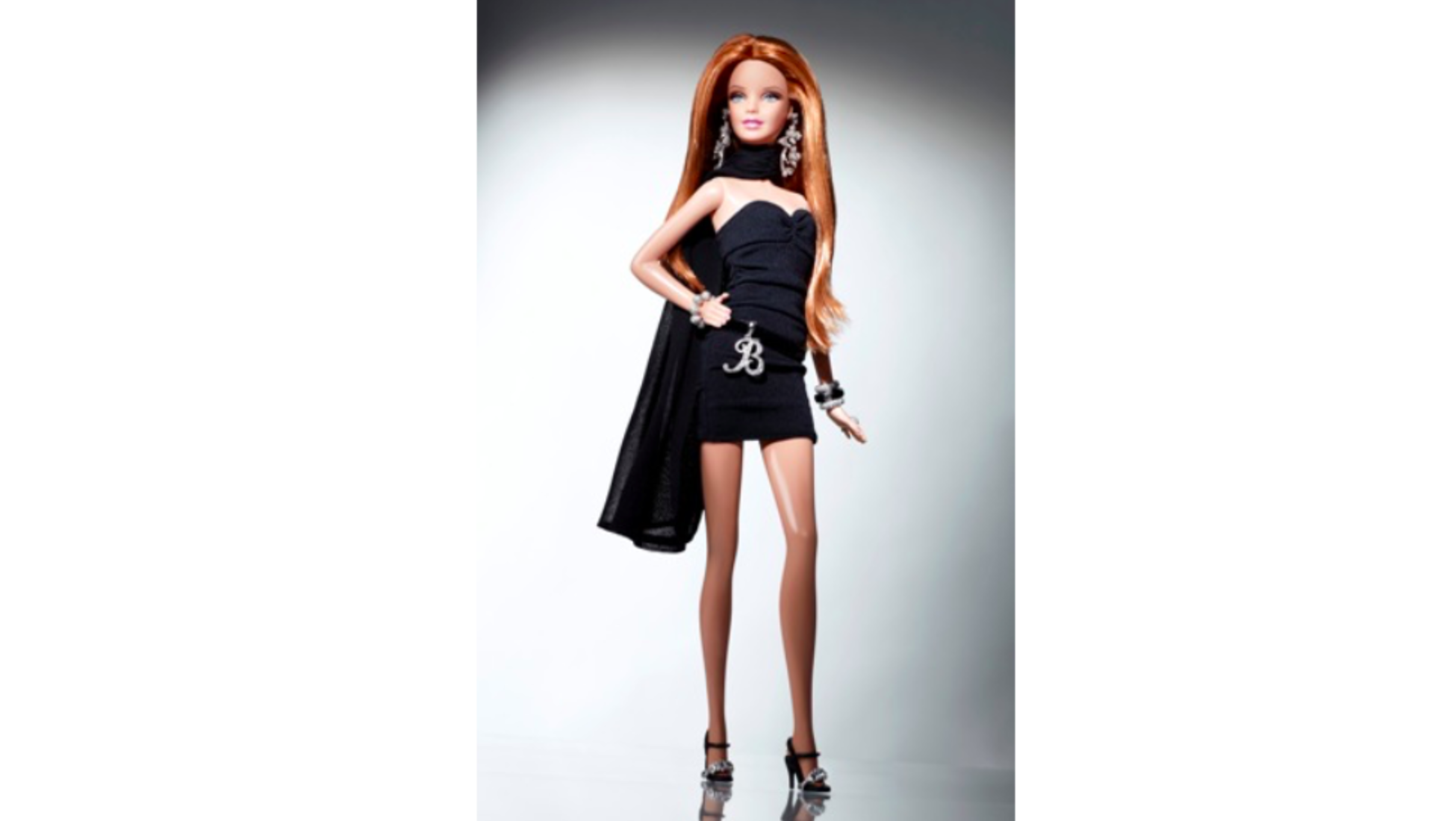 7. Barbie in 'Midnight Pink' - €8,557
In 2006, two Dutch women offered their private collections of Barbies up for auction. The two women had a special collection of particularly old Barbies, that got sold for a quite an amount of money. One of the items was a Barbie in 'Midnight Pink' from 1965. Barbie number 5 in this list was also sold in the same auction.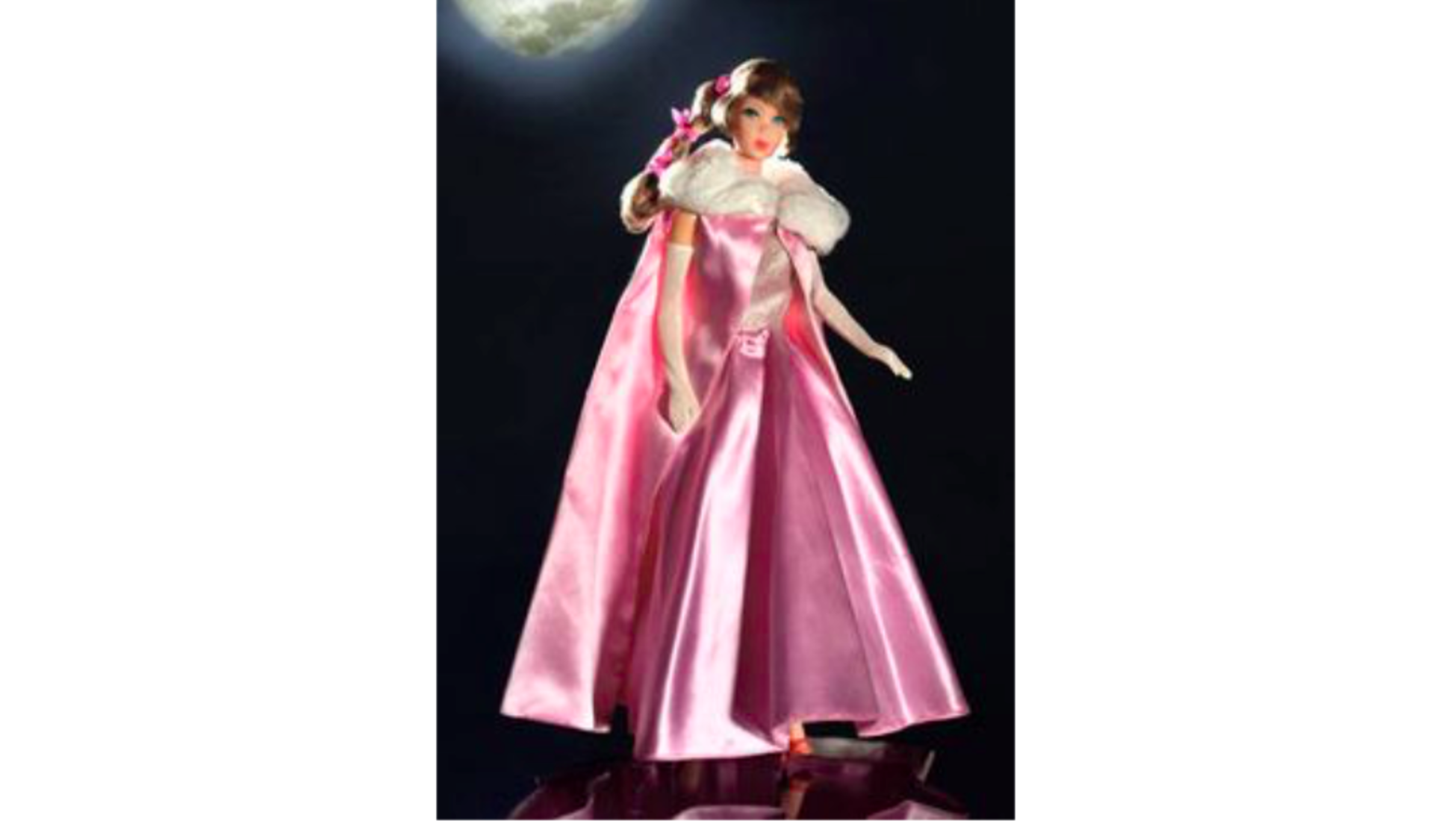 6. The Blonds Pink Diamonds Barbie - €13,443
Diamonds are a Barbie collector's best friend. In 2012, the fashion designer duo 'The Blonds' designed a Barbie with Barbie-pink diamonds. The dress is based on one of their own fashion designs from 2008. This Barbie was also auctioned off for a good cause.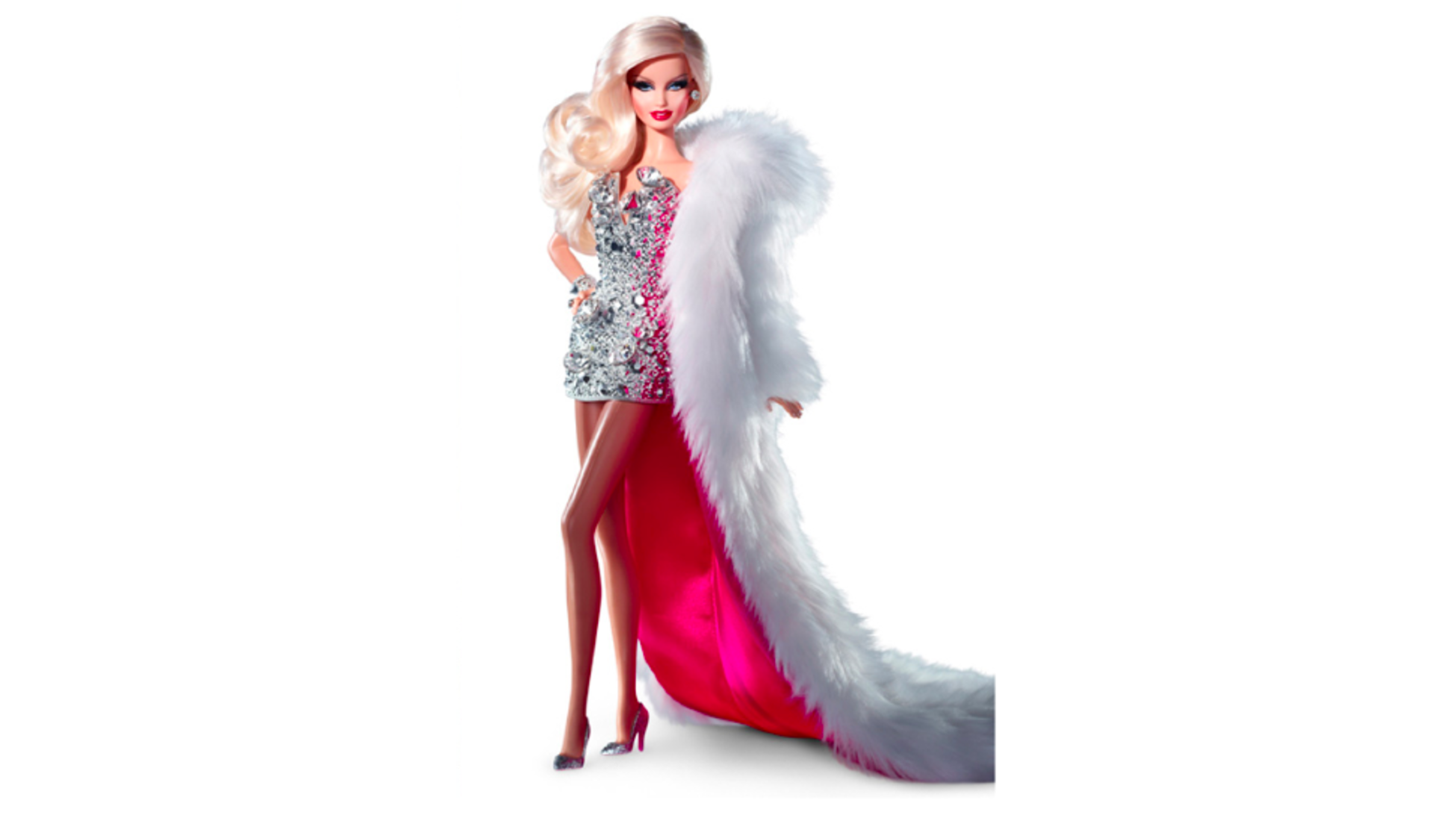 5. Barbie in 'Midnight Red' - €15,317
In 2006, this was the most expensive Barbie ever sold in an auction. In the meantime, this record has been broken and this Barbie is now 'only' mentioned in the top 5. This Barbie also comes from the private collection of the two Dutch women mentioned in number 7.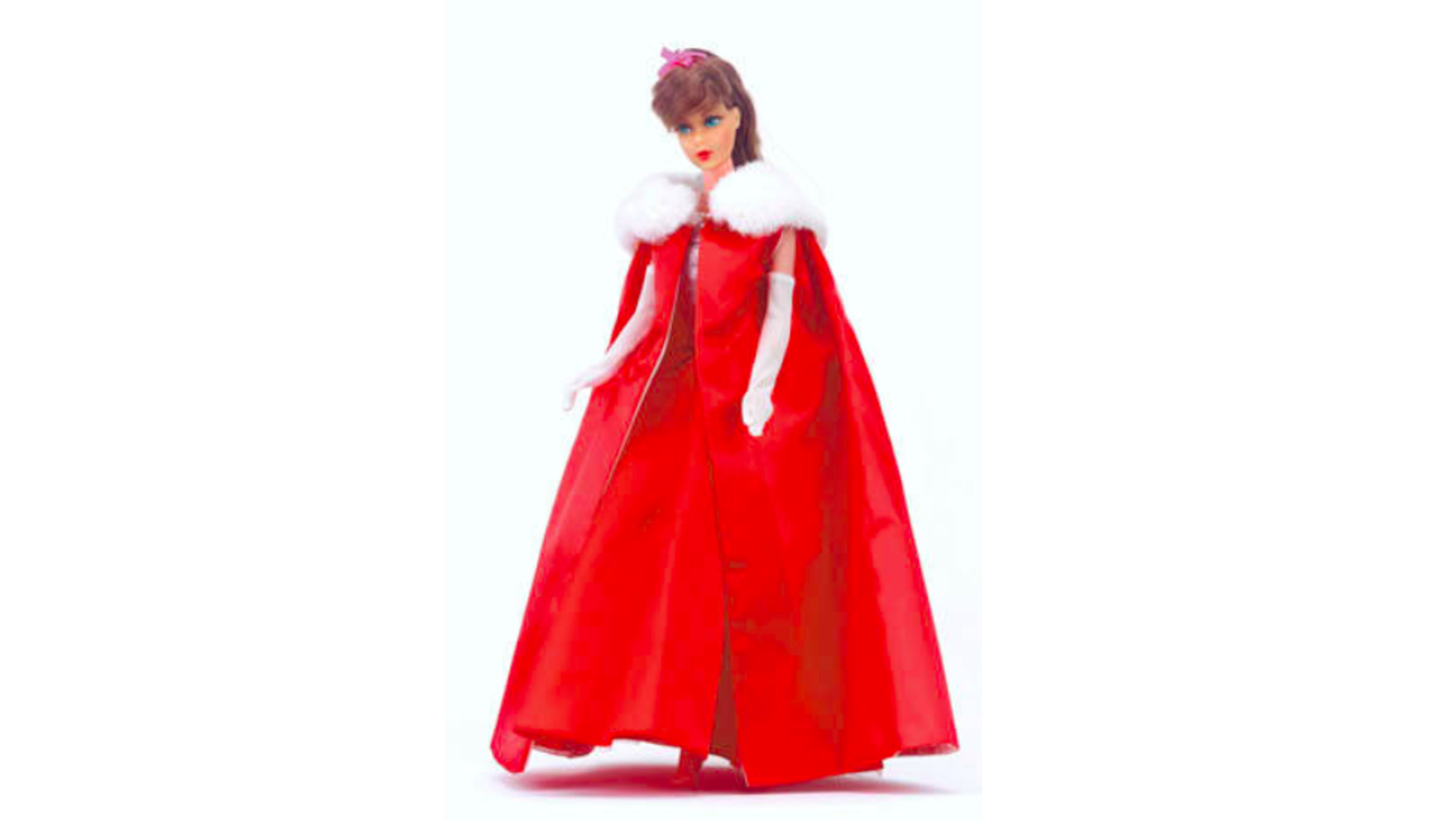 4. The first Barbie - €24,601
In 1959, Barbie was 'born' in a black and white bathing suit. Collectors will offer a lot of money to add this Barbie to their collection. Almost 60 years old, she is worth thousands of euros, while in 1959, she could be bought for just $3. The highest amount of money that was ever offered at an auction for this Barbie is €24,601.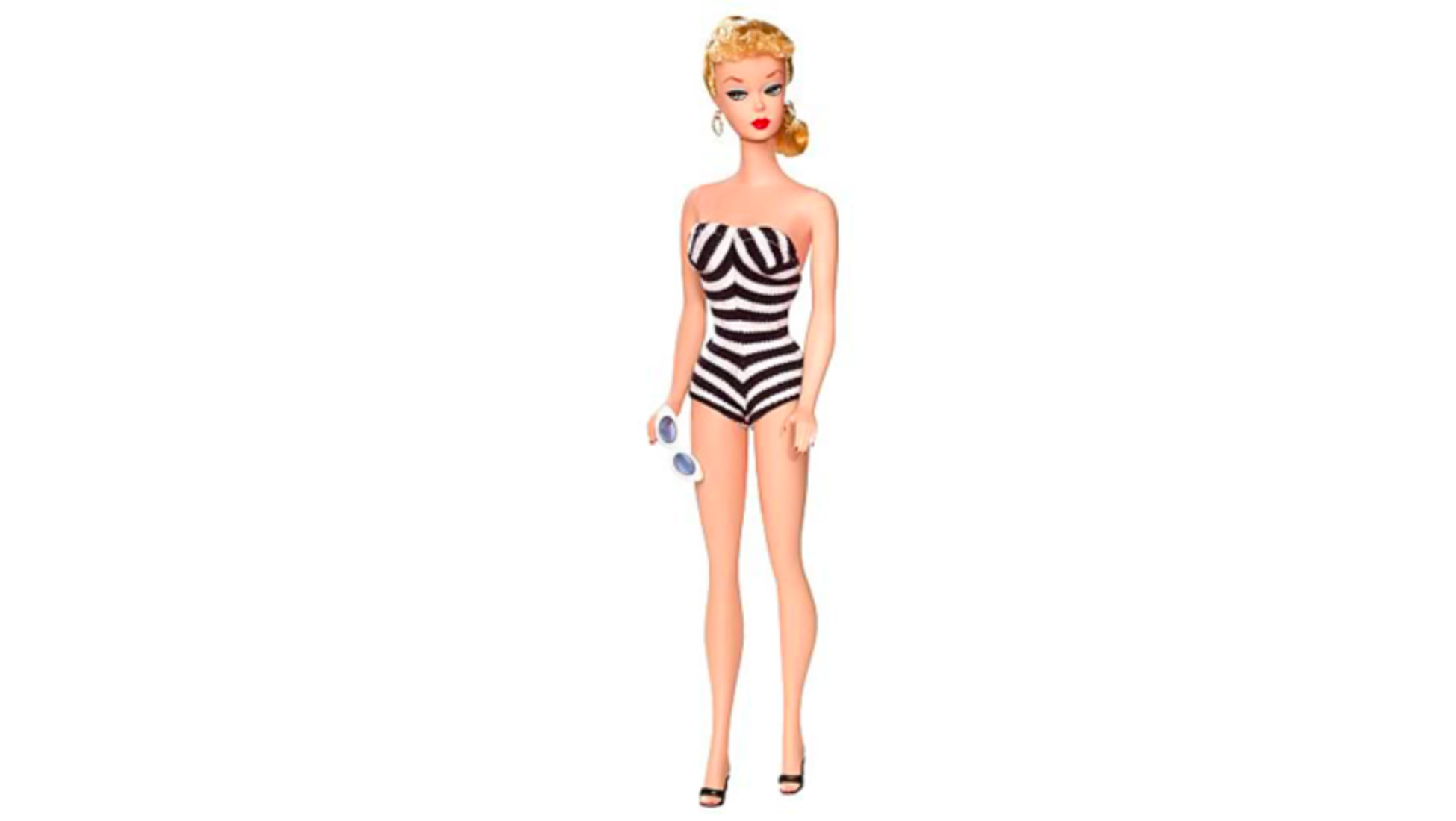 3. De Beers 40th Anniversary Barbie - €76,178
For her 40th anniversary in 1999, Barbie received diamonds from the enormous diamond company De Beers. The 160 diamonds were processed in a tiny bikini and belt. These accessories were so small that it was hard to even spot the 160 diamonds. So it's not a surprise that this doll was the most expensive Barbie in 1999.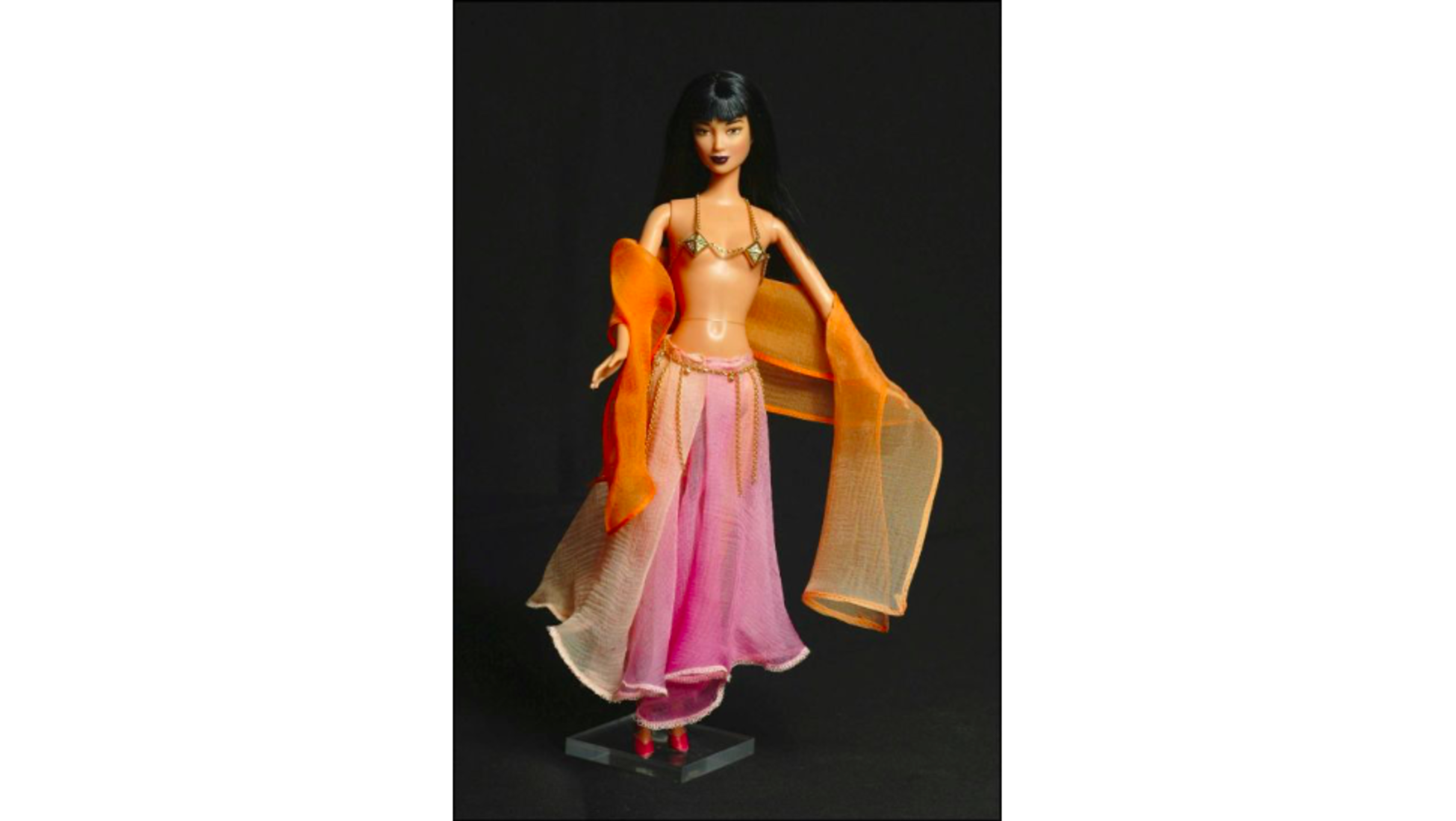 2. Barbie and the Diamond Castle - €84,961.47
This is a special, single edition that has never been for sale. This Barbie (castle included) was made for promoting the big Barbie movie in which she lives in a fancy diamond castle. Of course, Barbie needs to sparkle just as much as the castle and she received a dress made of 318 diamonds.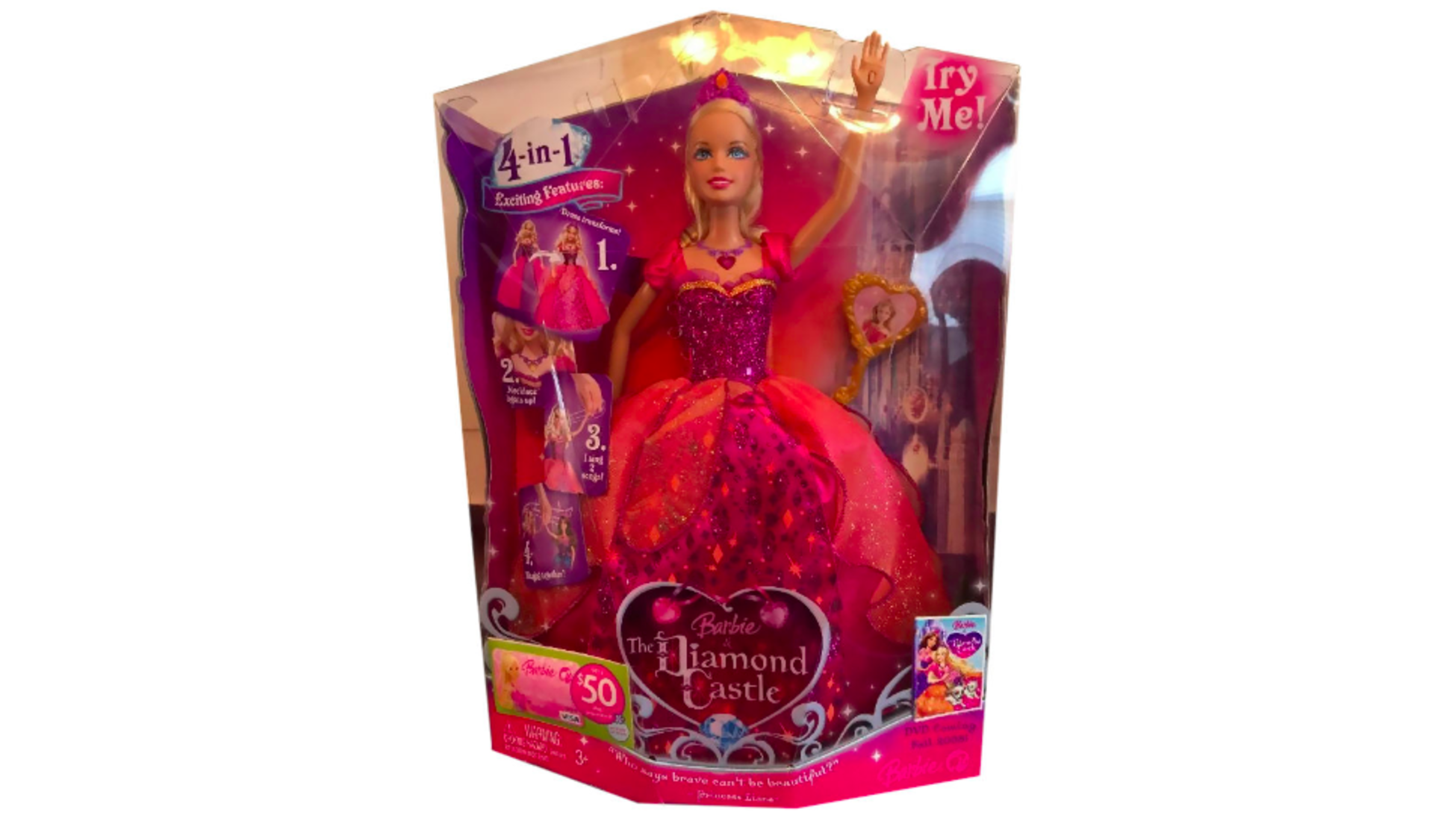 1. Stefano Canturi Barbie - €271,105
To raise money for breast cancer research, Mattel, the maker of Barbie, reached out to Australian jewellery designer Stefano Canturi. Six months later, a special edition Barbie with a necklace worth €268,865 was presented. In 2010 this Barbie was sold for a record price of €271,105.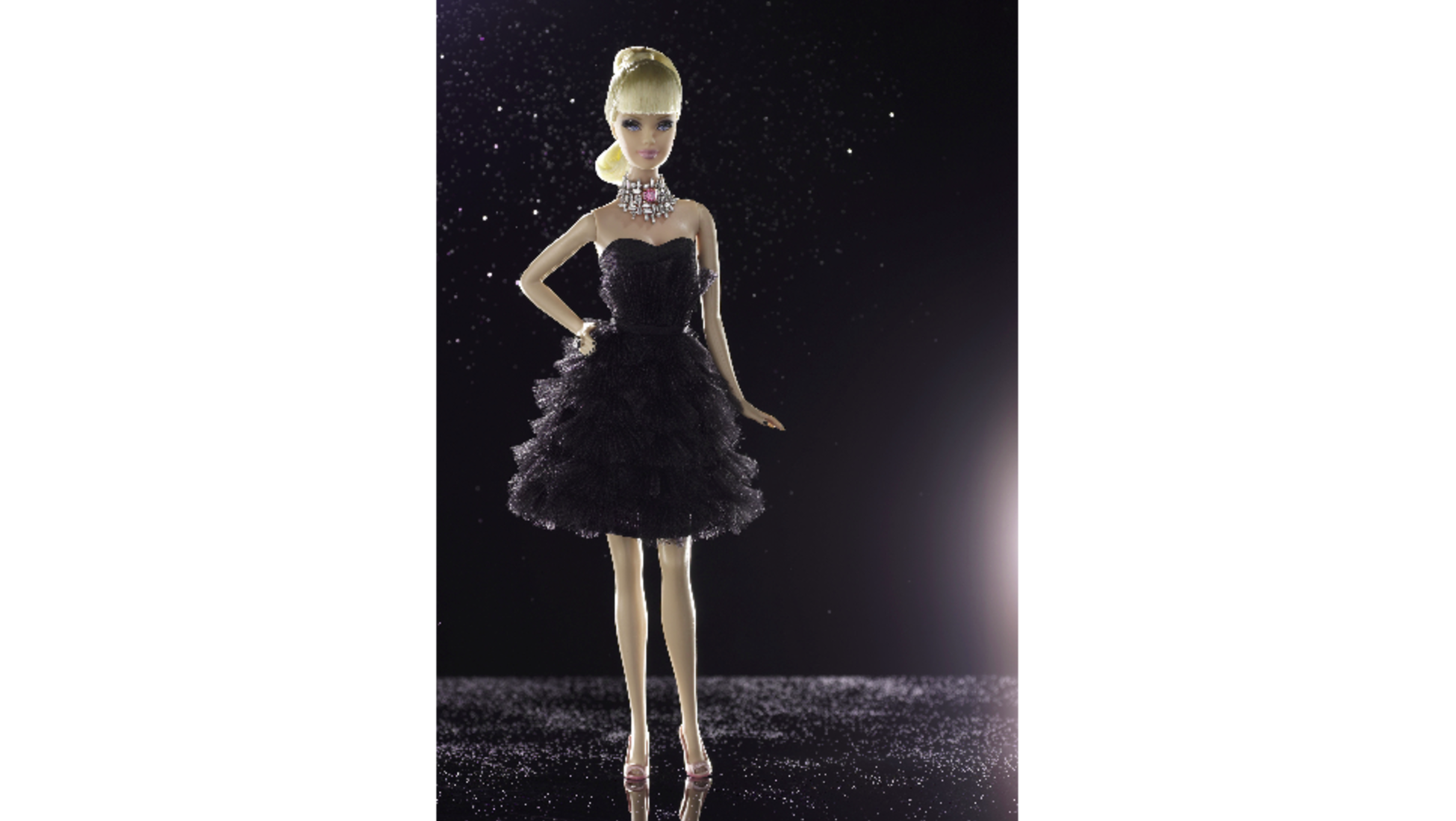 A Barbie doll in our Doll & Bear Auction is no surprise, so take a look at it and find your special one! Do you have any special Barbies or Barbie related objects you would like to sell? Click here to become a seller on Catawiki.