Written by Irene | 6th June 2018

With the FIFA World Cup being the most widely viewed sporting event in the world – even exceeding the Olympics – it's not surprising that world cup memorabilia can be extremely valuable. To give you an example: one ninth of the world's population watched Zinedine Zidane get sent off the field just before Italy beat France on penalties in the 2006 Championship Finale. Moments like these are of great historical value, which is why people collect sports memorabilia. Here is a list of the most expensive FIFA world cup items ever sold.
5. Pele's 1958 world cup winner's medal - € 239,196
You will find that this list is dominated by memorabilia that belonged to Edson Arantes do Nascimento, better known as "Pelé". It is for three good reason: Pelé is seen by many as the greatest football player of all time. He is the only player winning three FIFA World Cups. In 2016 he sold 2,000 pieces of sports memorabilia which he collected over the years, including this winner's medal from the 1958 FIFA World Cup, when Brazil won the finale from guest land Sweden with 5-2. Pelé scored two goals.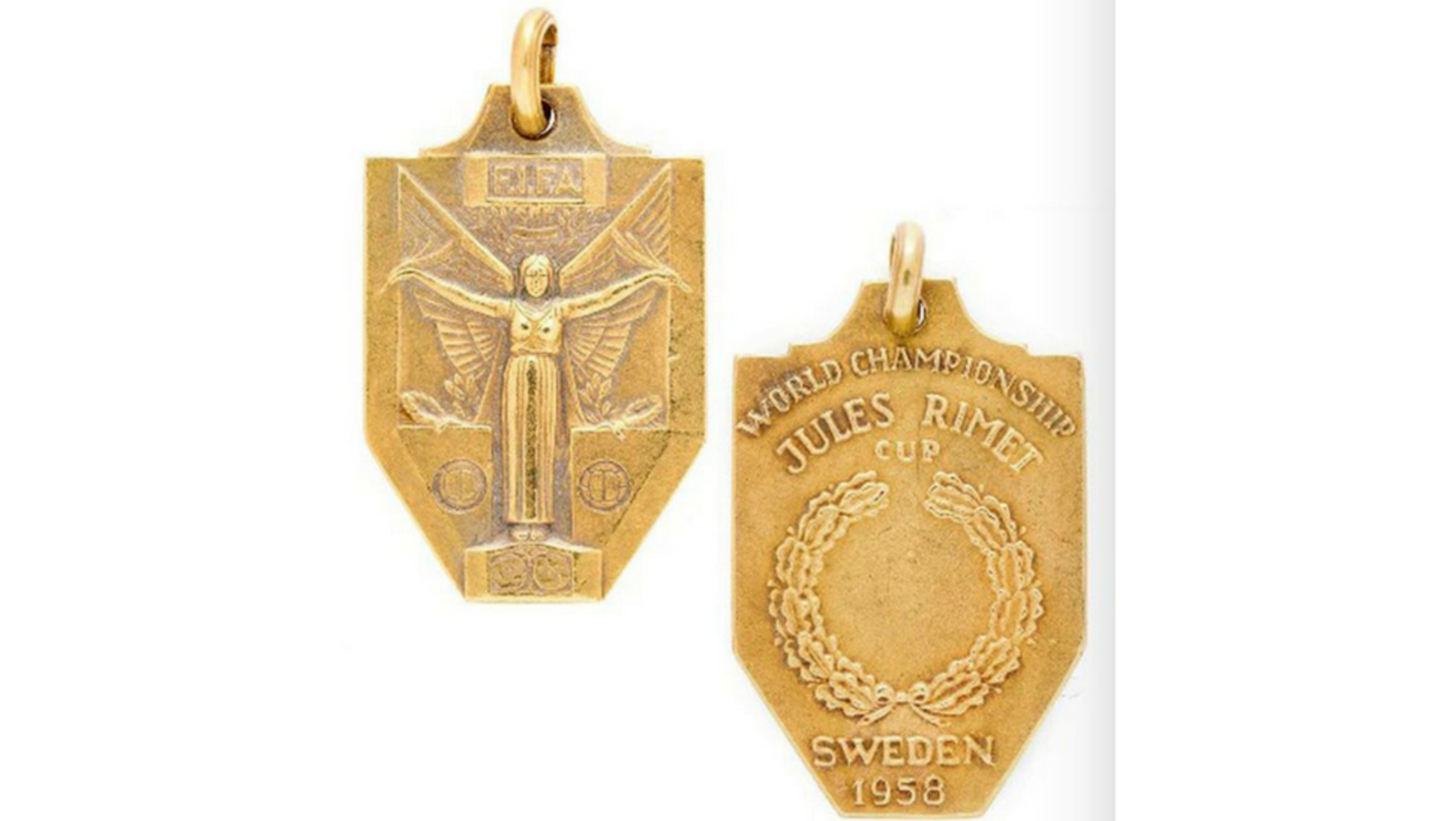 Image source: Mirror
4. Nobby Stiles' 1966 world cup winner's medal - € 226,640
If you shared the moment with the rest of the world, you'll surely still remember it: Norbert "Nobby" Stiles dancing on the Wembley pitch holding the 1966 World Cup trophy in one hand, and his false teeth in the other! No wonder his winner's medal sold for € 226,640 on auction in 2010.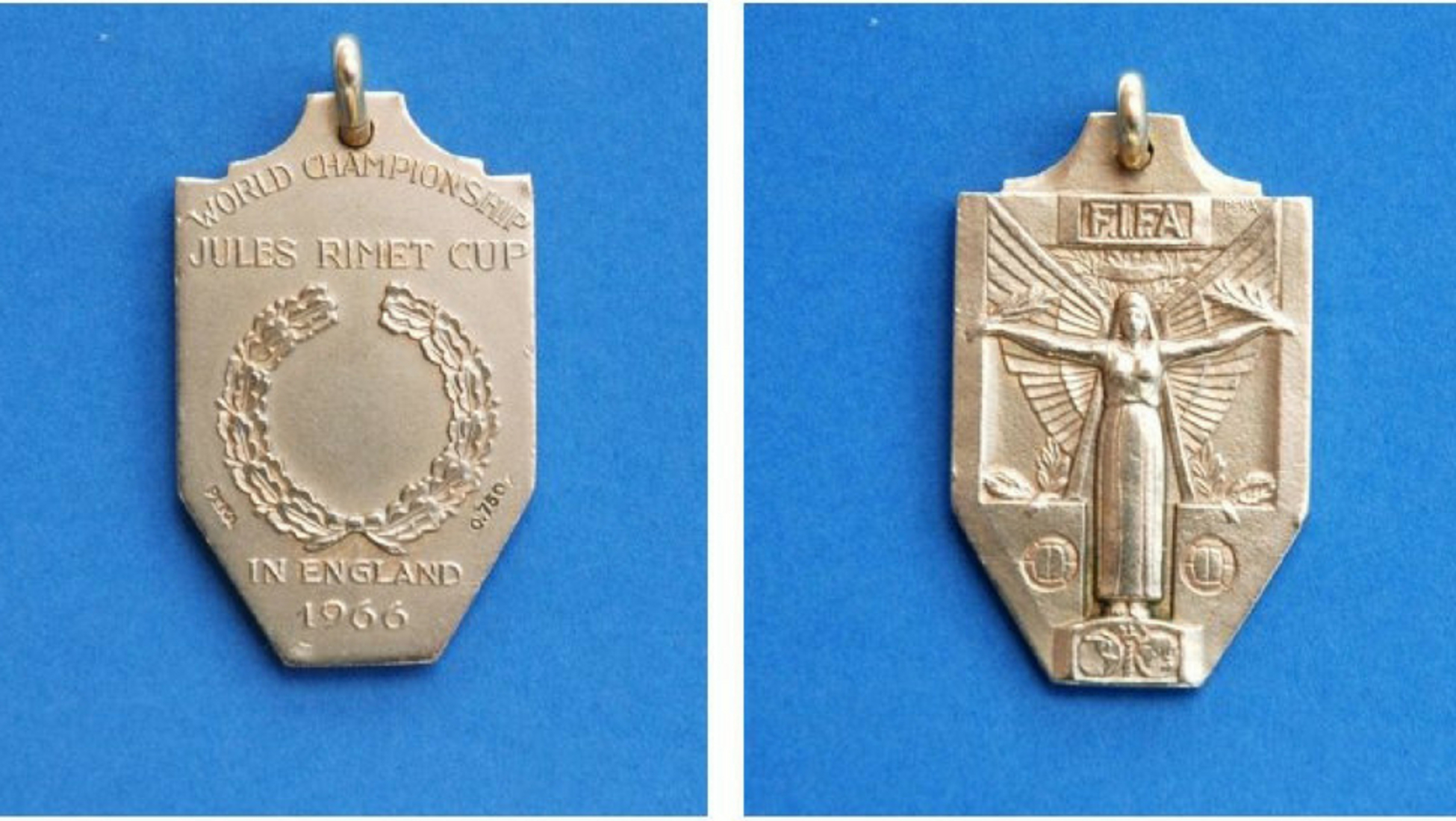 Image source: BBC
3. Jules Rimet Trophy Replica 1966 - € 367,422
Oddly enough it was FIFA who bought the next item on this list. In 1966 a replica of the Jules Rimet Trophy (the WC trophy that was used from 1930 to 1970, before the FIFA World Cup Trophy) was produced by jeweller Dick Bird. The replica was used for public exhibition until the next World Cup tournament in 1970, and was not sold until 1997. FIFA payed € 367,422 for the trophy, which is now on display at the Nation Football Museum, earning it the number 3 spot on our list.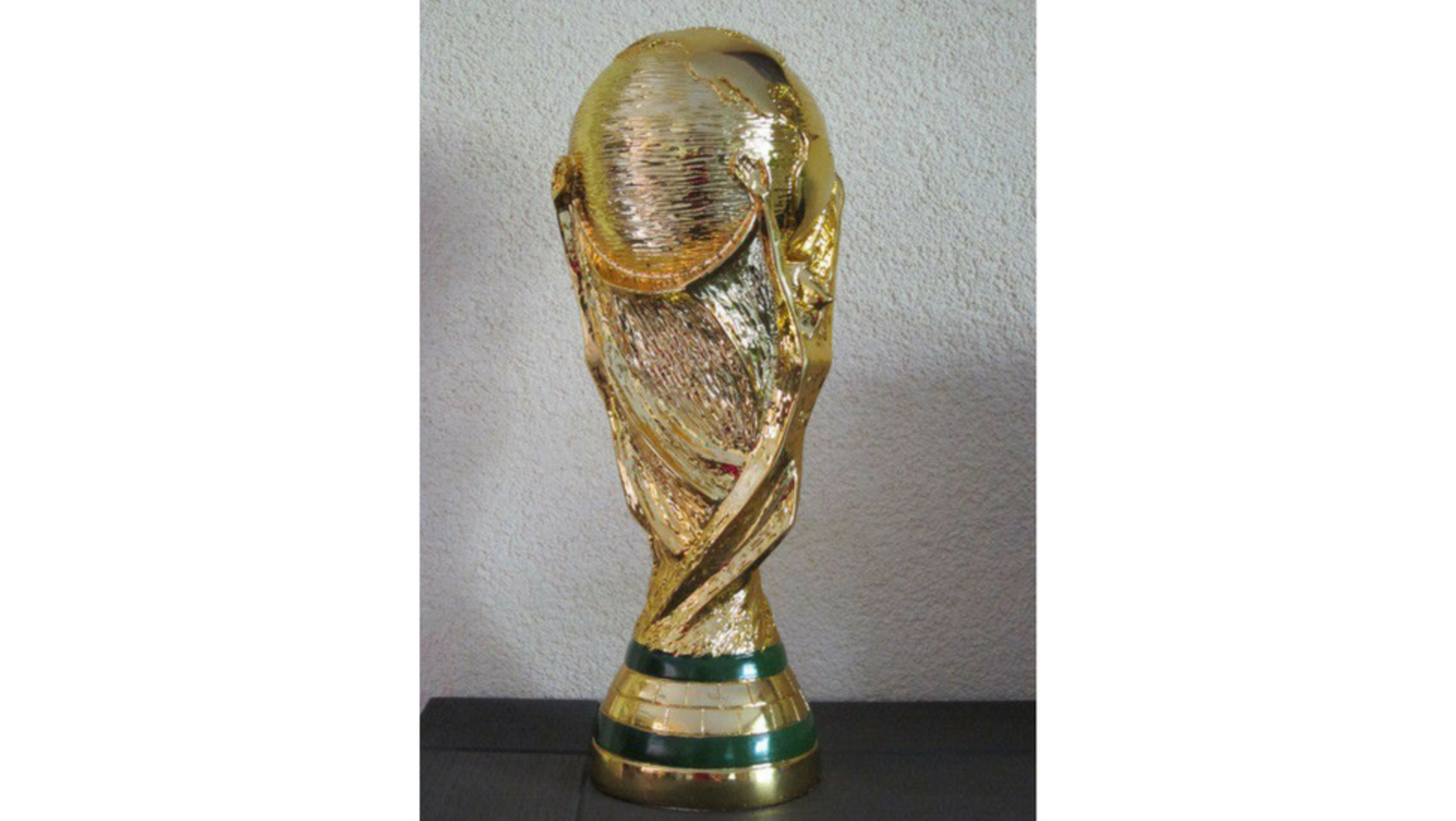 2. Pele's 1970 world cup winner's medal - €441,397
In 1970 for the first time two former world champions met in a final: Brazil and Italy. Both countries had won two world cups before, but it was Brazil earning both the third title and the right to retain the Jules Rimet Trophy permanently! Which wended up not being for so long however, since it was stolen in 1983. Pelé's winner's medal from this historic 1970 final auctioned for an astonishing €441,397 setting another record for Pelé!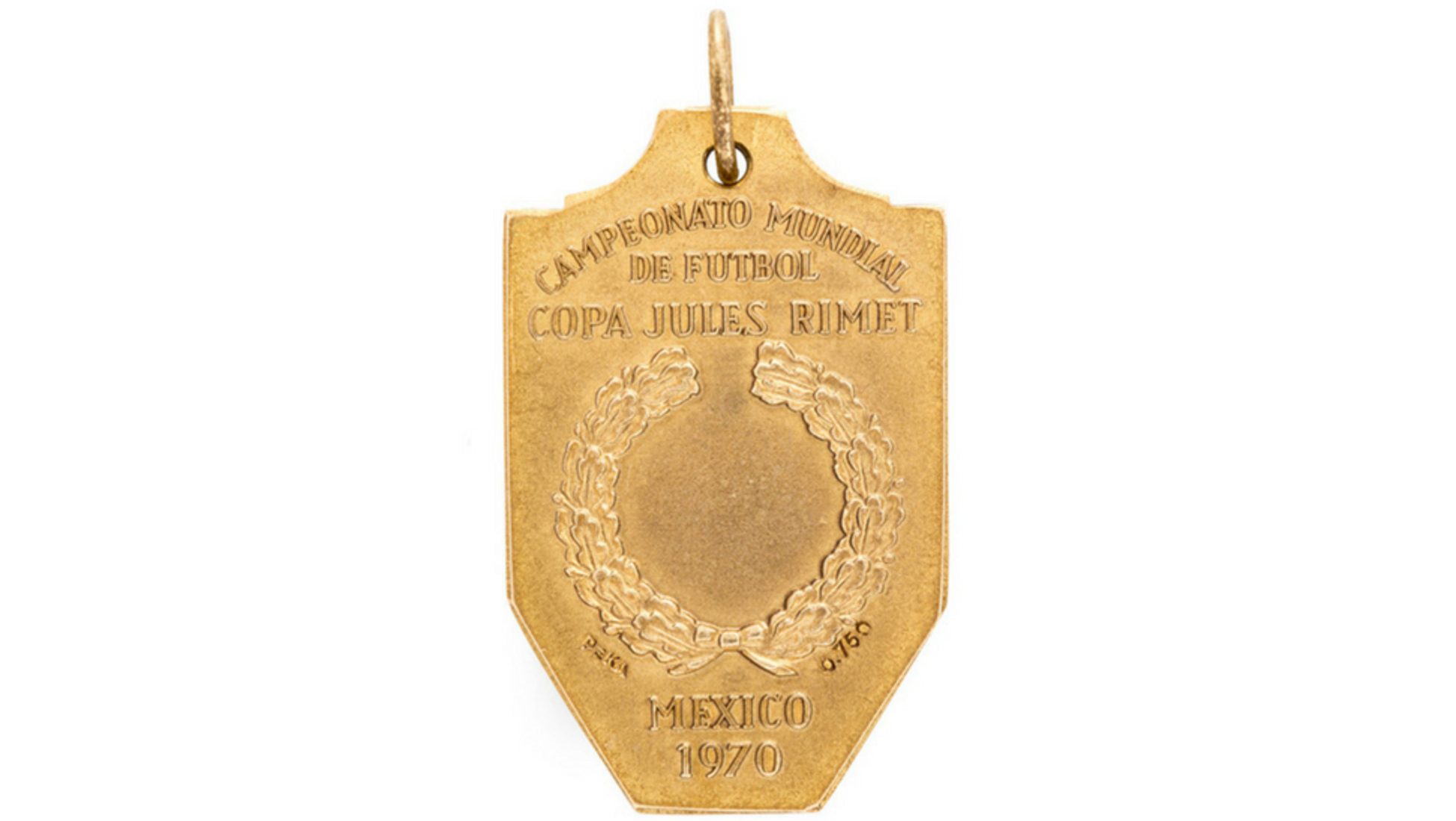 Image source: Antiques Trade Gazette
1. Pelé's 1970 Jules Rimet trophy replica €502,630

As if the list of Pelé's records wasn't long enough, this one-of-a-kind 1970 Jules Rimet Trophy replica sold for half a million euro in 2016. "I hope they treasure these artefacts and share my story with their children and generations to come", Pelé said when he sold his collection so that fans could own a piece of his history.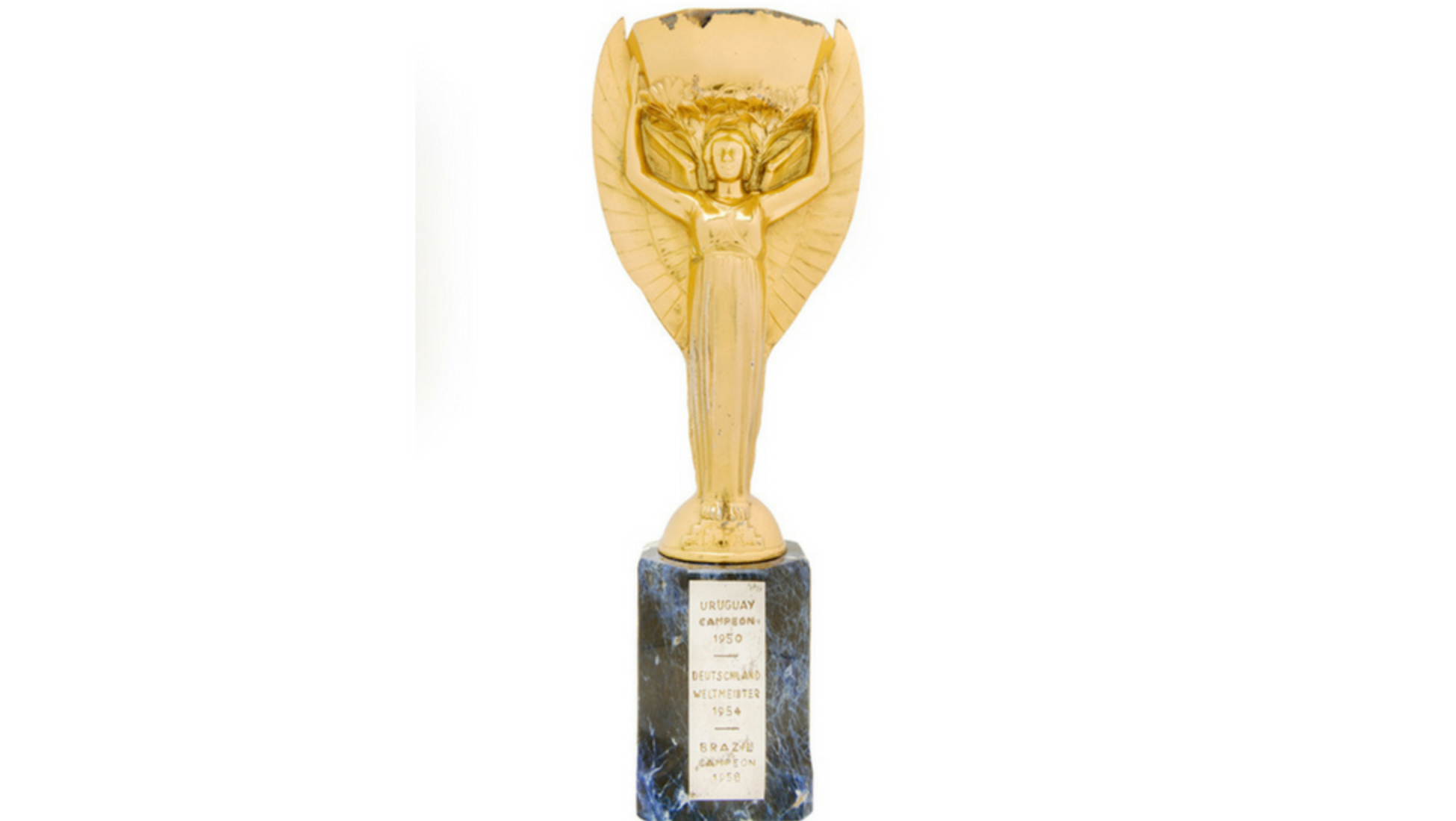 Image source: Antiques Trade Gazette
So what makes sports memorabilia valuable? The historical significance, the rarity, and the increasing popularity of a sport or a sporting event such as the FIFA World Cup. And it is not just trophies and medals that can be valuable: a 1970 Panini Sticker album signed by Pelé was sold for €12,038 on Catawiki in 2017! Can't wait to find yourself a FIFA World Cup memorabilia? Check out our Sports Memorabilia auction.
Discover more Sports Memorabilia | Pelé | World Cup Memorabilia
You might also like these articles: