By Anthony Chrisp | 15th June 2018
For upcoming artists Dillon Boy, Matt Lambert, Kev Munday and Hayden Kays, Catawiki is more than just an online auction platform where they can sell their works, it's a kickstart to internationalising their careers. Catawiki offers an easy and secure way for these artists to sell their works to fans all across the globe. Because all of our auctions are curated by a team of experts - in this case specialists in the art field - the auctions attract a more specialised audience. This trust built up with buyers and sellers is a clear advantage for upcoming artists and Catawiki takes care of the security and payment, taking those burdens away from the artist. Discover more about how Catawiki supports upcoming artists as they share their experiences with our platform in their own words.
____________________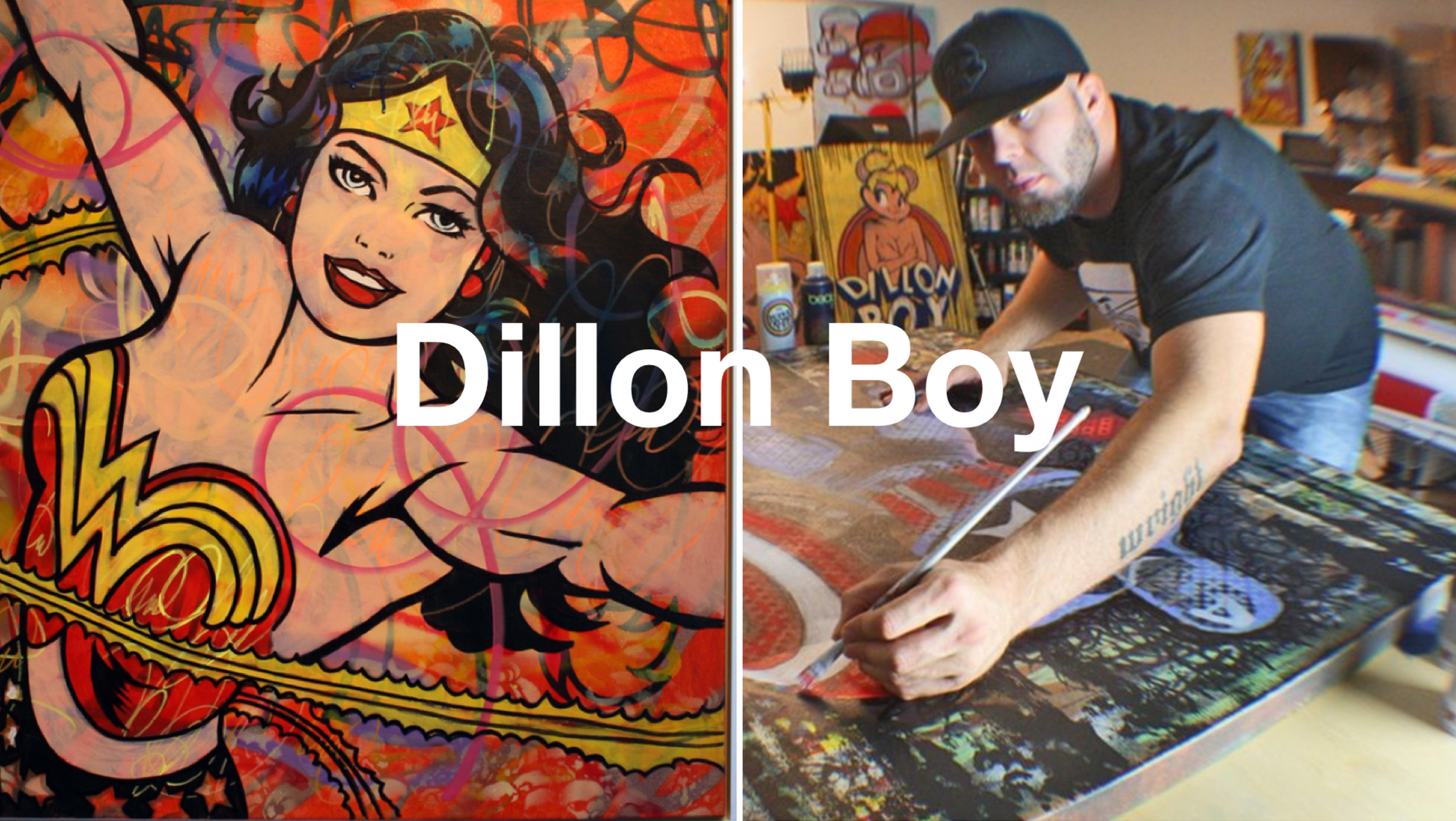 James Dillon Wright, also known as Dillon Boy, is an American-born artist who gained international recognition through his daring, colourful paintings featuring famous icons and pop-culture references. Drawing inspiration from his childhood and pop culture of the 1980s, his works paint colourful narratives. Not only can original Dillon Boy art be seen at exhibitions worldwide, they can also be found regularly at Catawiki.
"I can remember hearing that old saying, 'starving artist'. I don't think that expression is thrown around as much anymore. The internet and technology have opened doors for a lot of artists. Online auction platforms such as Catawiki have definitely helped me, as an artist, gain momentum in the art world."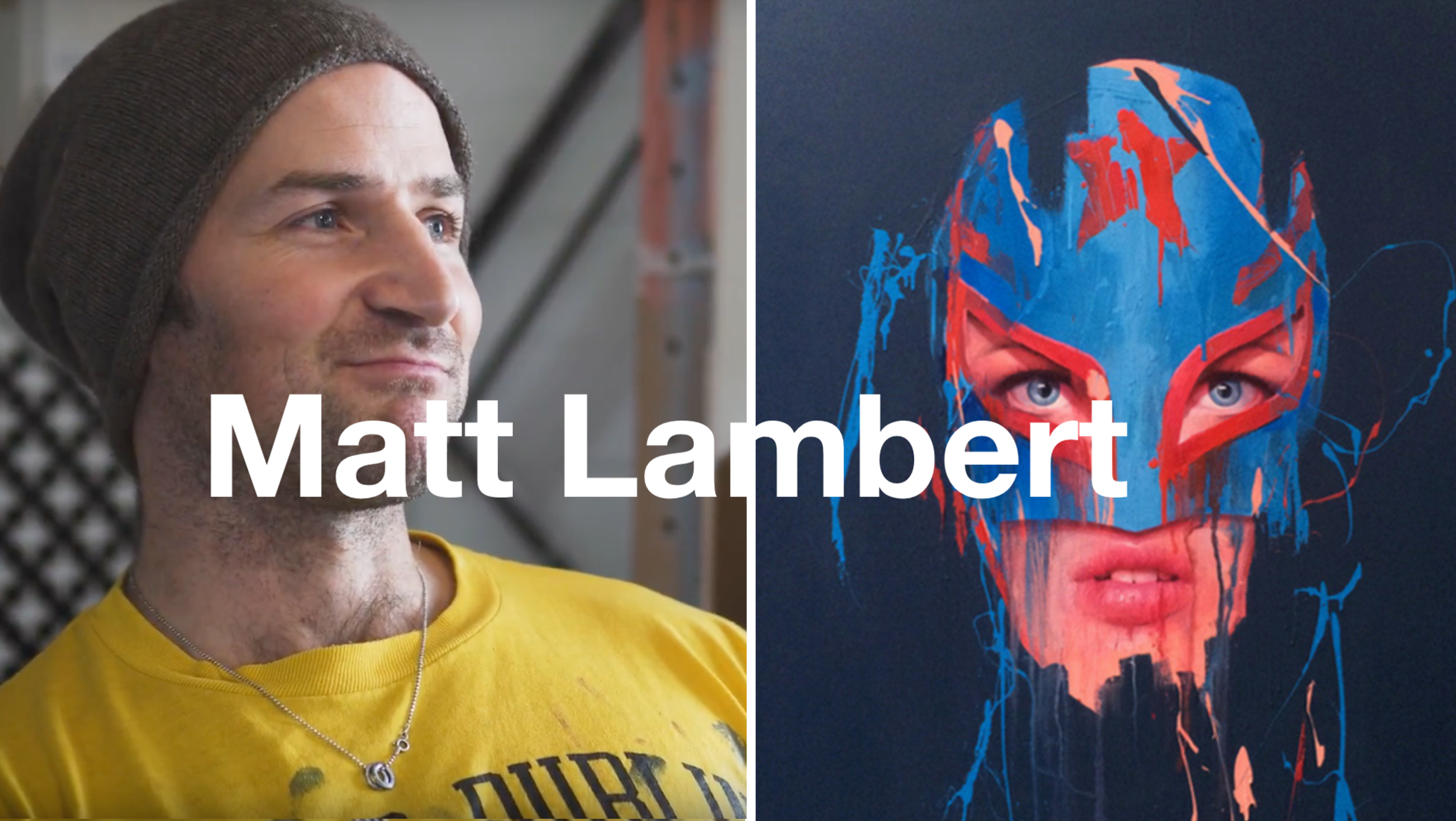 British artist Matt Lambert began as an illustrator, but focuses solely on painting these days. There are several themes present in his work, but it all comes down to the human condition; what we have in common and what differentiates us. Through his use of materials and techniques, he communicates this tension in his works. When exhibiting some of his works at our modern art expert's gallery, he was introduced to Catawiki and ever since then he's been offering up his works regularly for auction.
"Through showcasing my work on Catawiki I have been able to reach an international audience that would never otherwise see my work. It has generated a steady stream of buyers that has in turn opened up opportunities in how I go about my art practice. Before, my only outlet for my work was through galleries. Now, with a growing audience that I have created myself, I am able to set up my own exhibitions through which my work can be auctioned. I now have a reasonable expectation of success so I can invest in my shows with confidence knowing that my income will far exceed this investment. In hosting my own shows in the UK, people can come to see the work in person and I can raise my profile whilst simultaneously growing my audience through the showcase on an online auction. Furthermore, I get to interact with viewers and this has allowed me become more articulate when talking about my work. This can only strengthen the conviction of my practice over time."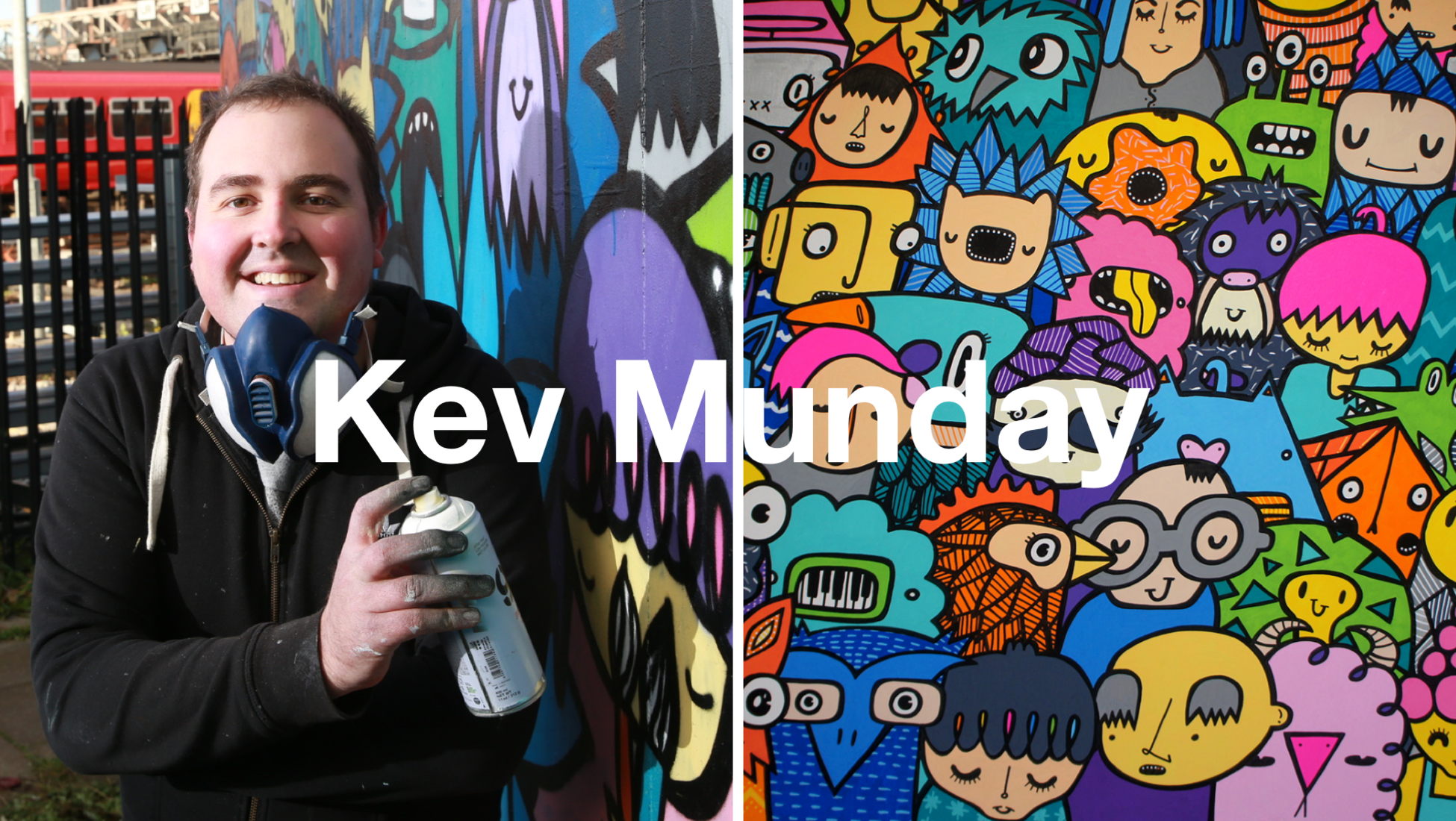 Through his colourful works, Kev Munday aims to make people both smile and think at the same time. Positive, vibrant, colourful and fun can best describe his original works. His ouevre includes creating artwork for well-known brands such as Disney, Fracture Skateboards and Uni-Ball as well as exhibiting his works outside of the traditional gallery walls, on everything from police cars to grandfather clocks. After discovering sellers offering up his works on Catawiki, he himself has used the platform to open up a new audience.
"I first started listing on Catawiki in May 2015. After seeing a collector selling on one of my older works on there, I decided to offer up some new work for the auctions. Since then I've sold around 500 pieces through Catawiki to buyers all over the world, and it's particularly helped grow my presence in the European market, with opportunities for exhibitions in Belgium, France and the Netherlands being offered from galleries who have first discovered my work on Catawiki. I've built up a loyal group of collectors who regularly keep an eye on the new pieces I list weekly on Catawiki."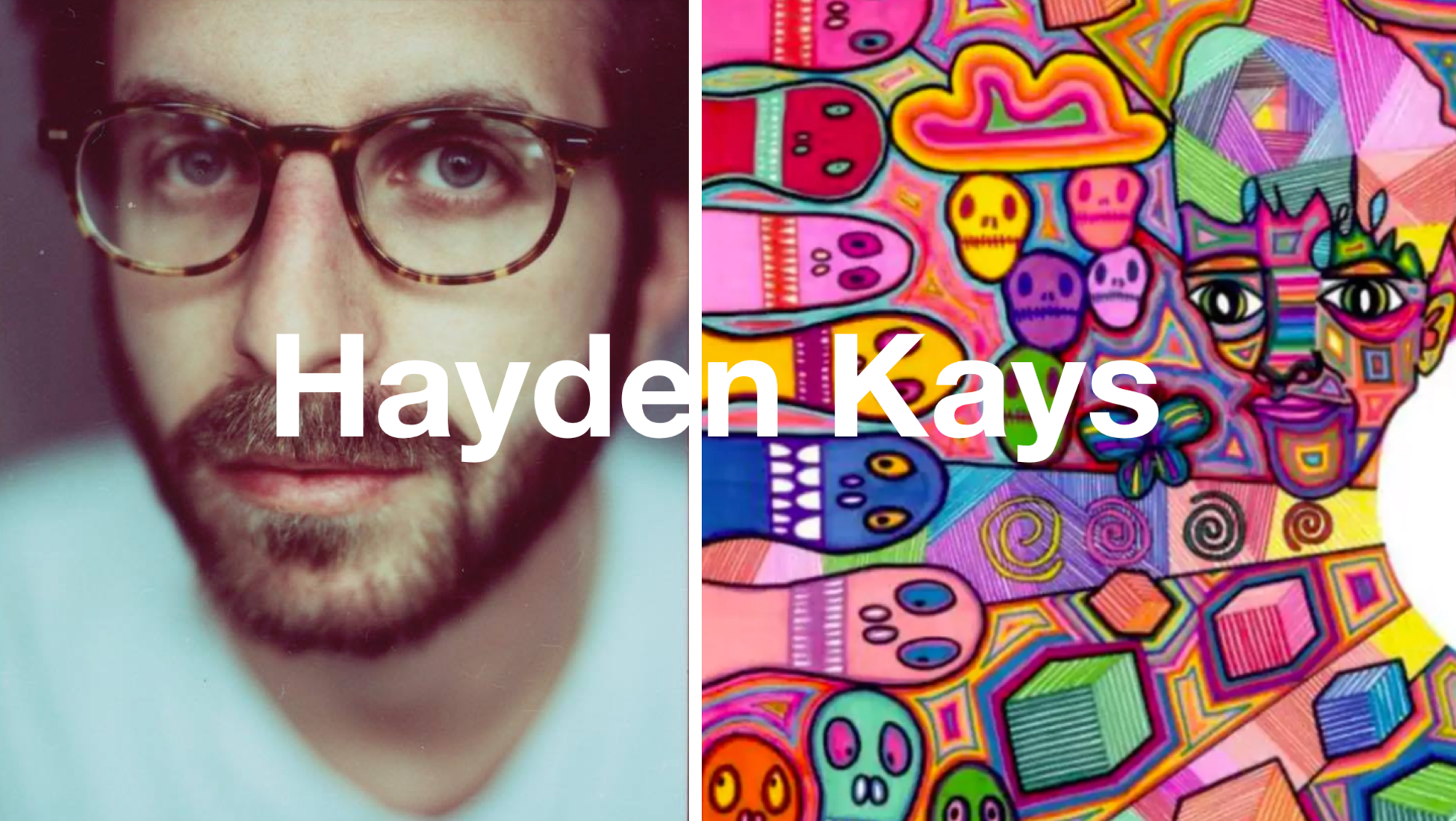 Hayden Kays has already developed quite a following, including celebrities such as Chris Martin, Harry Styles and Jude Law who have all purchased his artworks in the past and he's designed album covers for The Kooks and Tribes. In addition to album covers, his works can be seen alongside those of Banksy in The Groucho Club in London and of course in Catawiki's auctions.
"Catawiki is a global cabinet of curiosities, for collectors and creators. It's ideal for reaching new audiences."
____________________
Feeling inspired by these artist's experience with Catawiki? You too can build up an international audience and sell your works on Catawiki's weekly Art auctions. Creating an account and offering your works up for auction are both free and with one account you can bid, buy and sell artworks on our platform. So create your free account today and give it a try!
You might also like these articles: