Written by Thomas | 9th November 2018
In our Expert's Choice feature, one of our experts shares their favourite items currently in auction. This week our Comics expert, Jacques Pels, selects five exceptional items from our comics auctions for you to enjoy.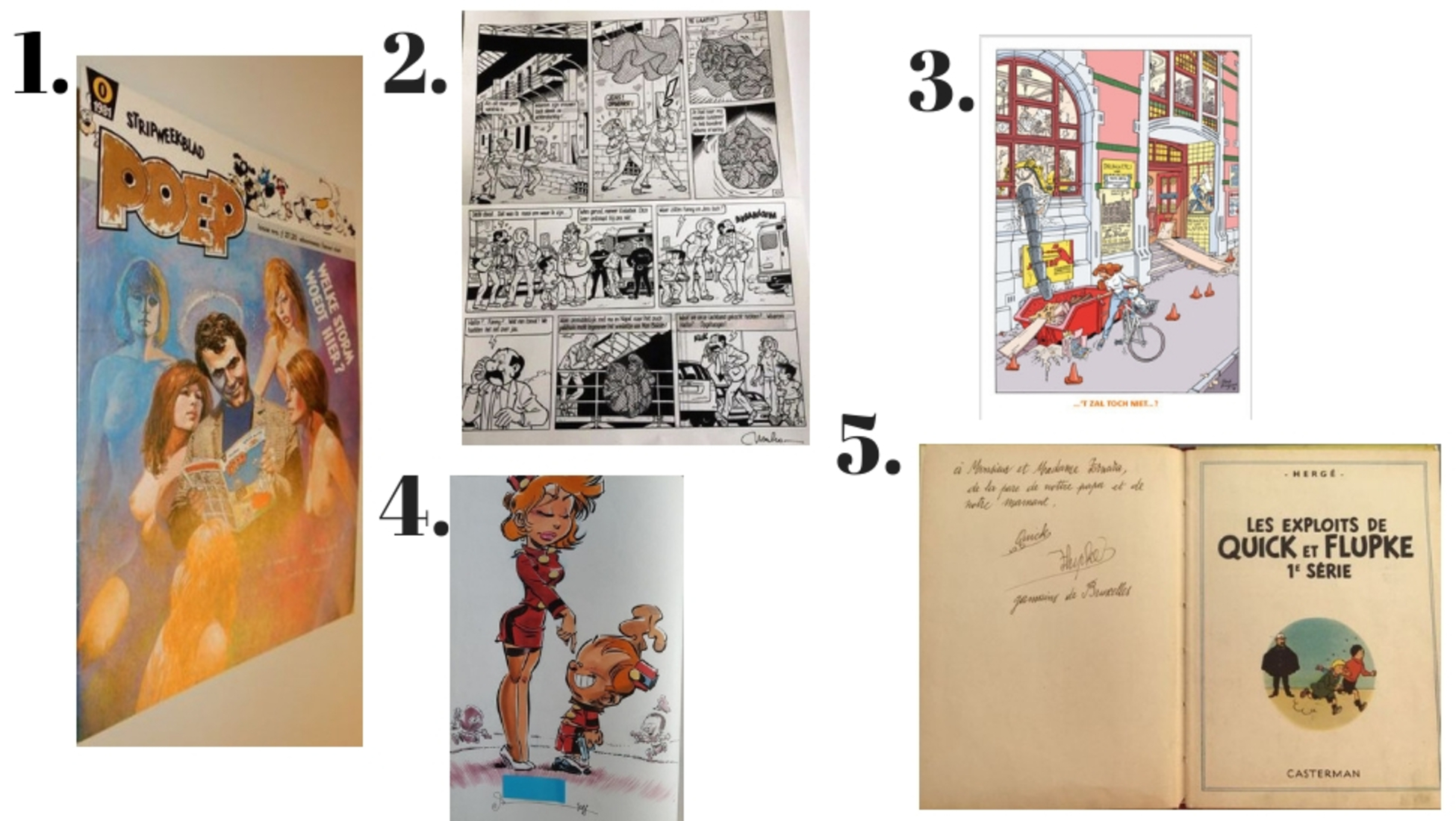 1. Frits van der Heide Eppo – POEP - With Storm - Agent 327 – and others - Softcover - First edition - (1981)

The Dutch Comic magazine 'Eppo' was first released in 1975 and quickly became well-known. The magazine was even published in Indonesia for a short while! The name of the magazine frequently changed over the years, but the most remarkable name it had was, 'POEP' (an anagram for 'Eppo'), which means 'shit' in Dutch. The magazine carried this name for only a single issue and was created to honour the departure of chief-editor Frits van der Heide. This very limited print run features an exclusive story by Don Lawrence. You can find this rare comic magazine and many more in this week's Dutch Comic auction.
2. De Kiekeboes – Original Page (p.27) 99 Plus - (2002)

It's not easy to find original artwork from the series Kiekeboes. But in our Artist & Series of the Week Auction, you can discover an exclusive selection that comes from the personal archives of author Merho himself! One of the highlights of this auction is an original plate from the Kiekeboes album '99 Plus', featuring all the main characters.
3. Henk Kuijpers - Franka – Original Artwork Auction Print (2018)
Did you know that Henk Kuijpers drew and signed a special limited Ex-Libris for you to win when placing the winning bid in our Franka Auction? You can find this rare and original artwork for this Ex-Libris in our Artists & Series Special of the Week Auction!

4. Verlinden, Dan - Original drawing in colour - Reproduction of the cover of Spirou magazine n ° 3516 - Le Petit Spirou - (1991)
Dedication drawings can be quite revealing! This unique drawing, created by Dan Verlinden, who is well-known for the series "Le Petit Spirou", can now be found in our Original Comic Art auction. The image might look familiar to you, as it is the same image that can be found on the cover of a Spirou Magazine. But in this drawing, the face of Spirou's mother is revealed, which makes it rather unique.
5. Quick et Flupke T1 - autographed album by Germaine, Hergé's wife - EO (1949)
It's not often that fictional comic heroes sign their own comics. In this week's Hergé/Tintin auction you find this curious Quick & Flupke album, signed by the two rascals themselves, on behalf of their parents. This book contains deliberate misspellings and the Flupke signature as it's known in the early albums of 1930. Hergé's first wife, Germaine Kieckens, was involved during the 30s with her husband's work. It's known she dedicated books with the name "Flupke". This particular book is dedicated by Germaine to her Swiss friends; Charlie et Line Fornara. Hergé and Germaine went to visit them regularly at the time.

____________________
Discover more comics | original animation art | US comics
You might also like these articles: