By Simone | 23rd November 2018

In our Expert's Choice feature, one of our in-house experts shares their favourite items in auction. This week, Street Art expert Anthony Chrisp shares five highlights from our exclusive street art auction (23rd November - 2nd December), which features original artwork and limited edition prints from New York Graffiti Kings, Parisian Stencil Masters and London's Modern Day Masters.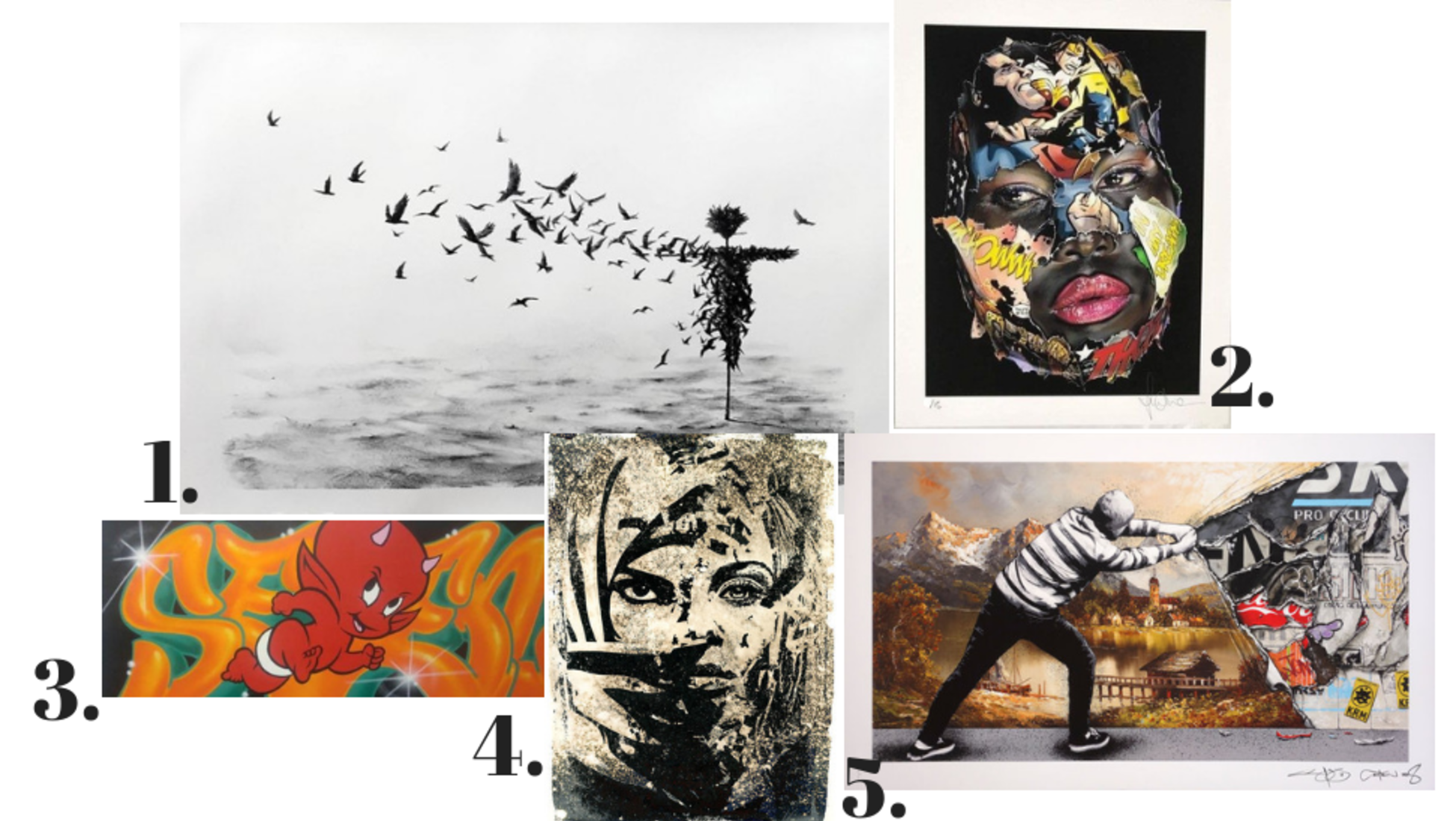 1. Pajac 'Scattercrow'
A stunning and highly sought after lithograph from Spanish artist Pejac. 'Scattercrow' is signed and numbered from an edition of just 80.
2. Sandra Chevrier 'Les Cages; l'espace entre les Bordeaux' (boxset)

A full portfolio of 10 prints from popular Canadian artist Sandra Chevrier, only 15 of these portfolios were created and they were only available at her Canadian exhibition.

3. SEEN (Richard Mirando) 'Hot stuff'
Richard Mirando aka SEEN is one of the cornerstones of graffiti; a living icon. We have a super rare character/piece combo canvas in auction with 'Hot Stuff'.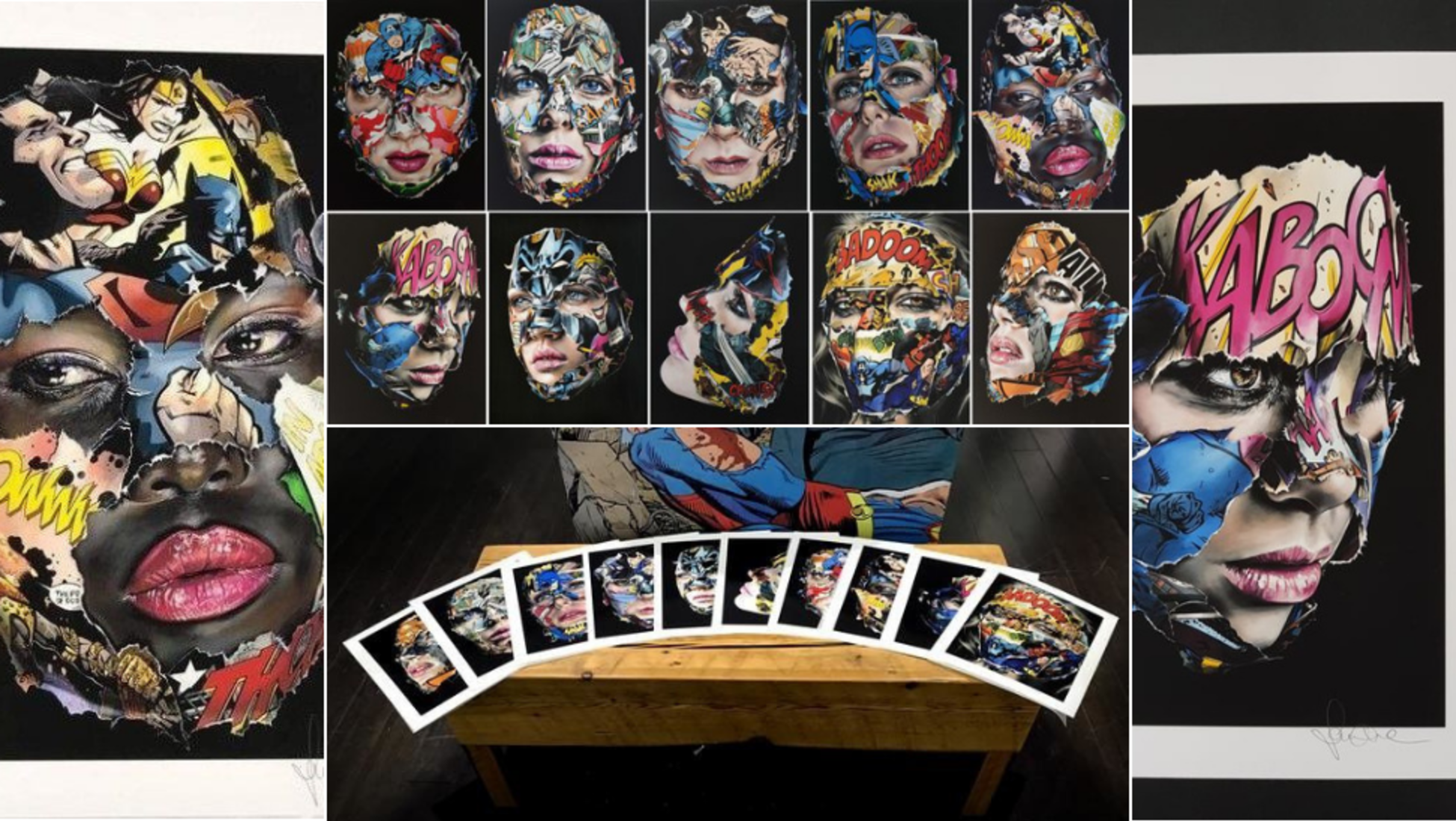 Sandra Chevrier - 'Les Cages; l'espace entre les Bordeaux' (boxset)

4.
Shepard Fairey (OBEY) & Alexander Farto (VHILS) 'Universal Personhood'
This collaboration print blends both artists' styles seamlessly and has been heavily hand-embellished with Ink and Bleach by Vhils making each of the edition of 150 unique.
5.
Martin
Whatson
& PEZ 'Behind the Curtain – Decay'
Another collaboration; this time from Norwegian stencil maestro Martin Whatson and Frances PEZ. A stunning 23-colour screen print marked as a Printers Proof and is signed by both artists.
____________________

You might also like these stories: