Written by Simone | 11th December 2018

As you might know, we are always seeking to bring the most special and unique items to our auctions. Beginning on 14th December, we have a beautiful sculpture up for auction by Dutch sculptor Carla Rutgers-Hendriksen. Our design expert, Rob Meershoek, tells us a little bit more about the sculpture and its creator.

Charitas, or "The Three Graces"

The sculpture consists of three women that represent the three graces: Aglaia, Euphrosyne and Thalia. These are figures from the Greek and Roman mythology that represent joy, 'good cheer' and 'splendor'. The figures are life-size and look very realistic, made with a lot of attention to detail in the bodies and faces of the ladies. The sculpture is signed 'Carla' and dated '06. At the side of the sculpture, you can find the words 'Aglaia Euphrosyne Thalia ||| Gratiën'. It's made of bronze on a natural stone base.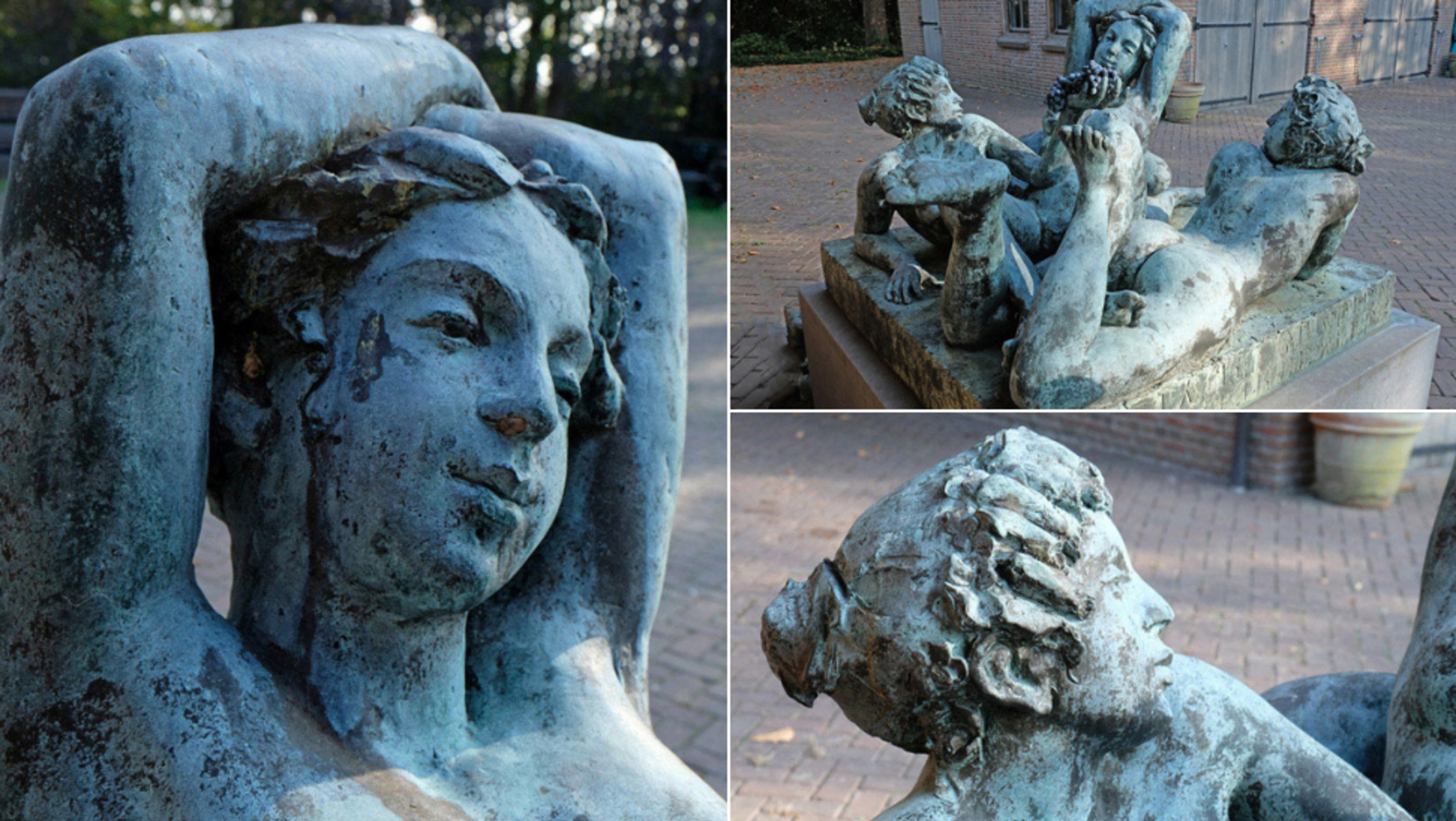 The Charites, or Graces, are minor goddesses of nature, beauty, charm, human creativity and fertility, and usually considered the daughters of Zeus and Eurynome, though Homer wrote that they were part of the retinue of Aphrodite. They were most commonly depicted in the sanctuaries of other gods, but they did have their own temples as well.
About the sculptor
Carla Rutgers-Hendriksen is a Dutch artist that was educated at the Royal Academy of Art in The Hague. The sculptor is renowned for her realistic portrayal of people. Her works can be found in the municipalities of Eindhoven, Wassenaar and The Hague.
____________________
The sculpture can be found in the Premium Design & Decorative Arts auction from 14th to 27th December 2018.
Discover more sculptures | art | design
You might also like these articles: