By Lars | 17th December 2018
Carrie Bradshaw, eat your heart out: because today, shoe lovers can get their hands on an original pair of shoes made by Dutch master shoe designer Jansen. Starting today, the online platform Catawiki is auctioning a selection of top pieces from the world-famous shoe designer.
This interview is unfortunately only available in Dutch.
____________________
Schoenen ontwerpen zit bij Jansen in het bloed, al vanaf jongs af aan was hij omringd door schoenen vanwege het werk van zijn vader, die verkoper van kinderschoenen was. Jansen ontwierp zelf zijn eerste schoen al op zijn zevende. Later zou de samenwerking met zijn vrouw Tonny essentieel worden voor zijn succes.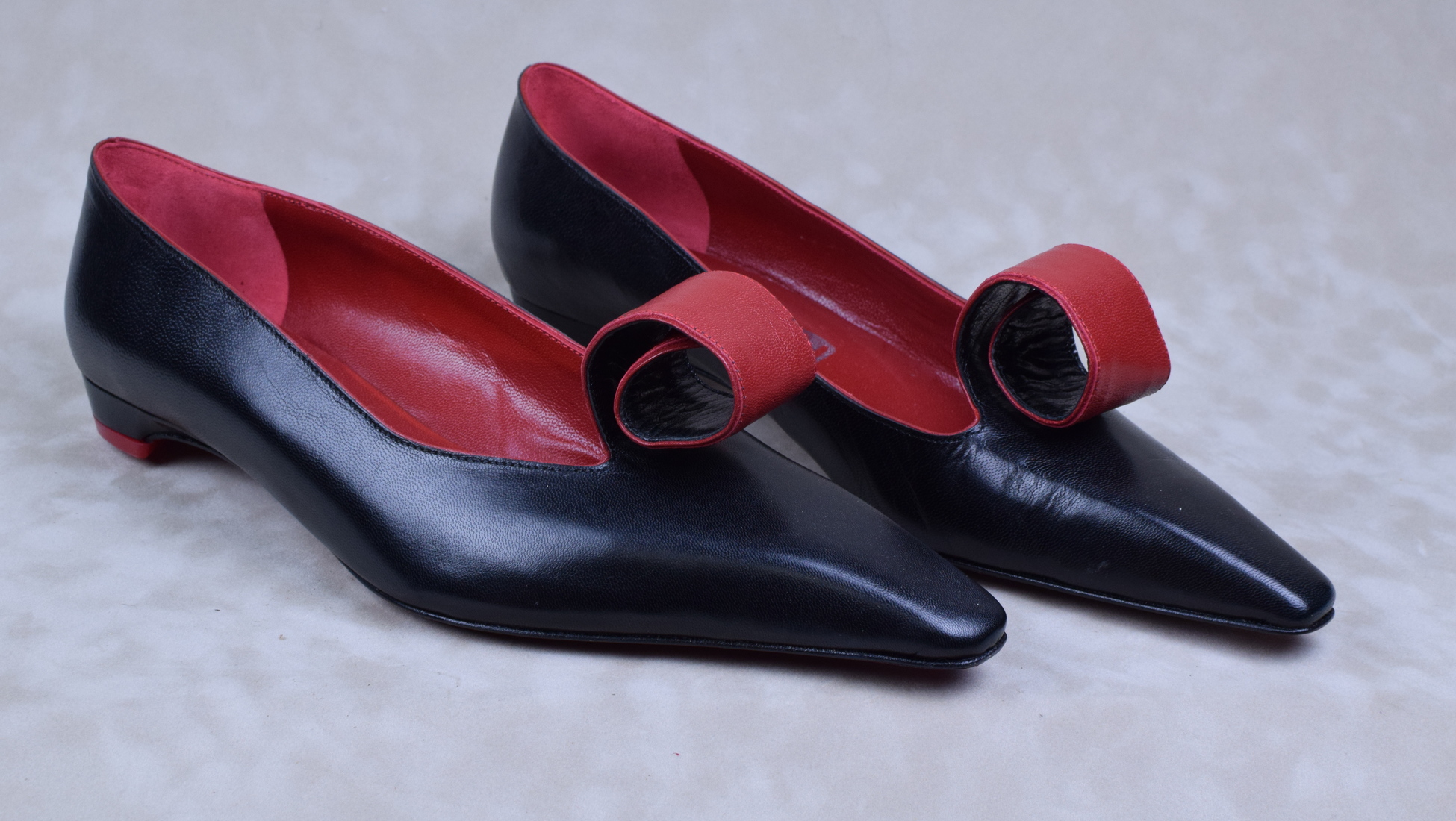 De selectie
Jansen vertelt dat hij samen met zijn vrouw Tonny een selectie voor de Catatwiki veiling heeft gemaakt. Dit was geen eenvoudige taak, want Jansen heeft inmiddels 4000 ontwerpen op zijn naam staan. Voor de huidige veiling hebben Jansen en zijn vrouw 69 stukken geselecteerd die zoveel mogelijk variatie laten zien. Dus hoge hakken voor een chique gelegenheid, platte hakken voor de sportieveling onder ons en natuurlijk ontbreken ook de mannenschoenen niet.
Zelf kan Jansen geen keuze maken voor een topstuk: "Als ik lage sportieve wandelschoenen ontwerp denk ik: wat wil je nog meer, dit is het. Als ik hoge hakken ontwerp denk ik hetzelfde! Het belangrijkste vind ik dat de drager of draagster zich speciaal voelt in mijn schoenen en dat men de juiste schoenen kiest voor de juiste gelegenheid, zoals een sollicitatiegesprek of een optreden. Zanger en entertainer Sven Ratzke zegt bijvoorbeeld: "jouw laarzen geven me kracht op de bühne". Dat vind ik fantastisch."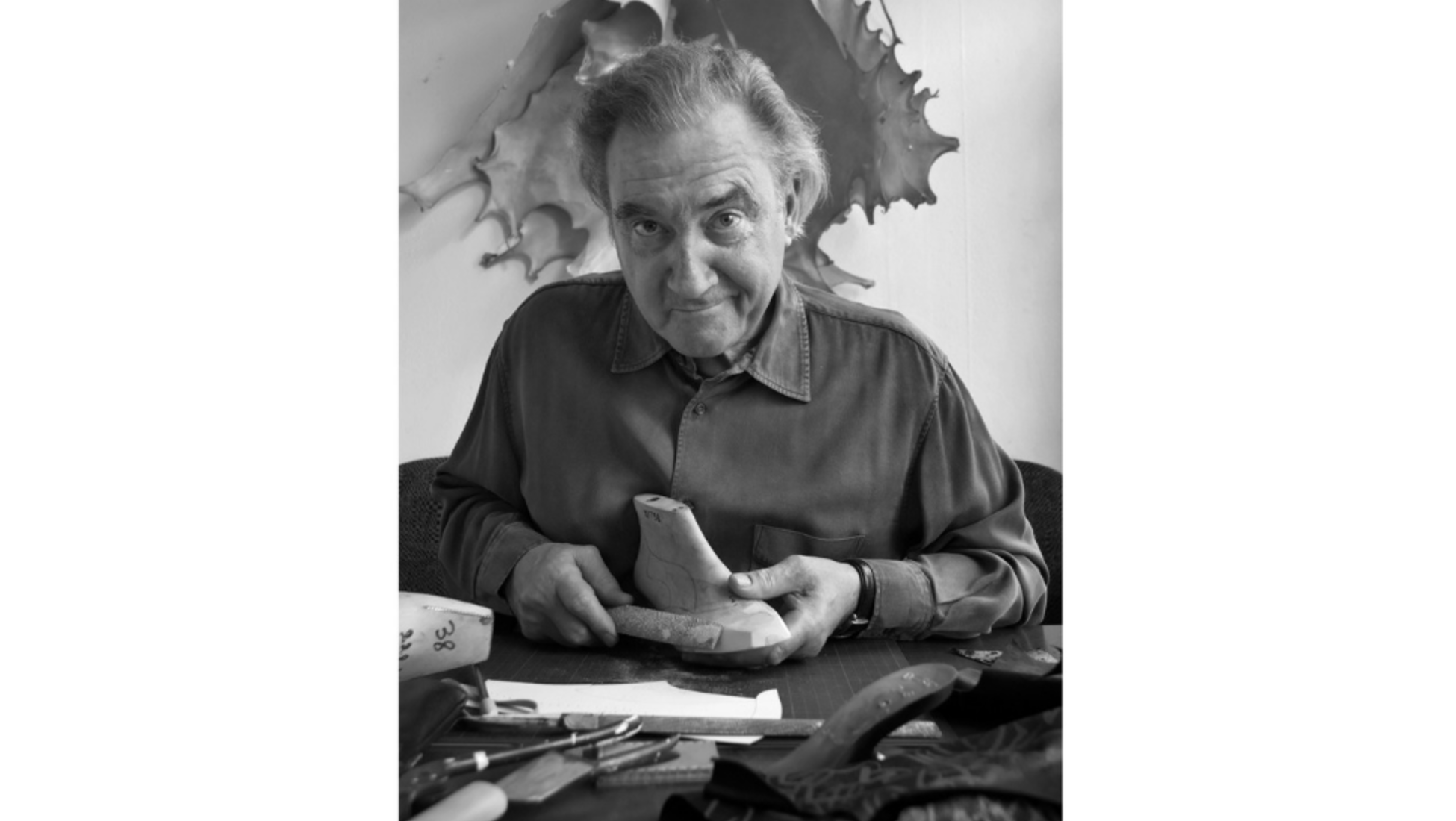 Photo: gemaakt door Lok Jansen
Inspiratie
In de modewereld staat Jansen weliswaar bekend als voorloper, zelf liet hij de trends van het moment niet perse meewegen in zijn ontwerpen. Hij is absoluut een grote inspiratiebron geweest voor grote modehuizen waaronder Prada. Voor inspiratie kijkt Jansen naar bijvoorbeeld andere kunstvormen, zoals beeldhouwkunst, schilderkunst en industriële vormgeving, waarbij Jan vooral geïnspireerd wordt door de beeldhouwkunst. "Meubelen hebben verrassend veel overeenkomsten met met schoenconstructies. Daarom ontwerp ik ook meubelen, en was mijn bamboeschoen bijvoorbeeld geïnspireerd door een rotan stoeltje", aldus Jansen.
"Ik vind het fascinerend om dingen te doen, die nooit eerder zijn gedaan. Ik volg mijn intuïtie, mislukkingen horen erbij. Ik blijf gewoon een kunstenaar die schoenen ontwerpt. Ik denk niet commercieel."

Deze bamboeschoen is voor velen ook de meest iconische Jan Jansen schoen. Jansen: "Toen ik de bamboeschoen ontwierp in 1973 stond er in de New-York Daily News 'Jan Jansen Star of the French leather fair'. Maar men vond het ontwerp niet commercieel. Jaren later hoorde ik nog steeds als ik me voorstelde: "Are you the guy from the bamboo shoe?"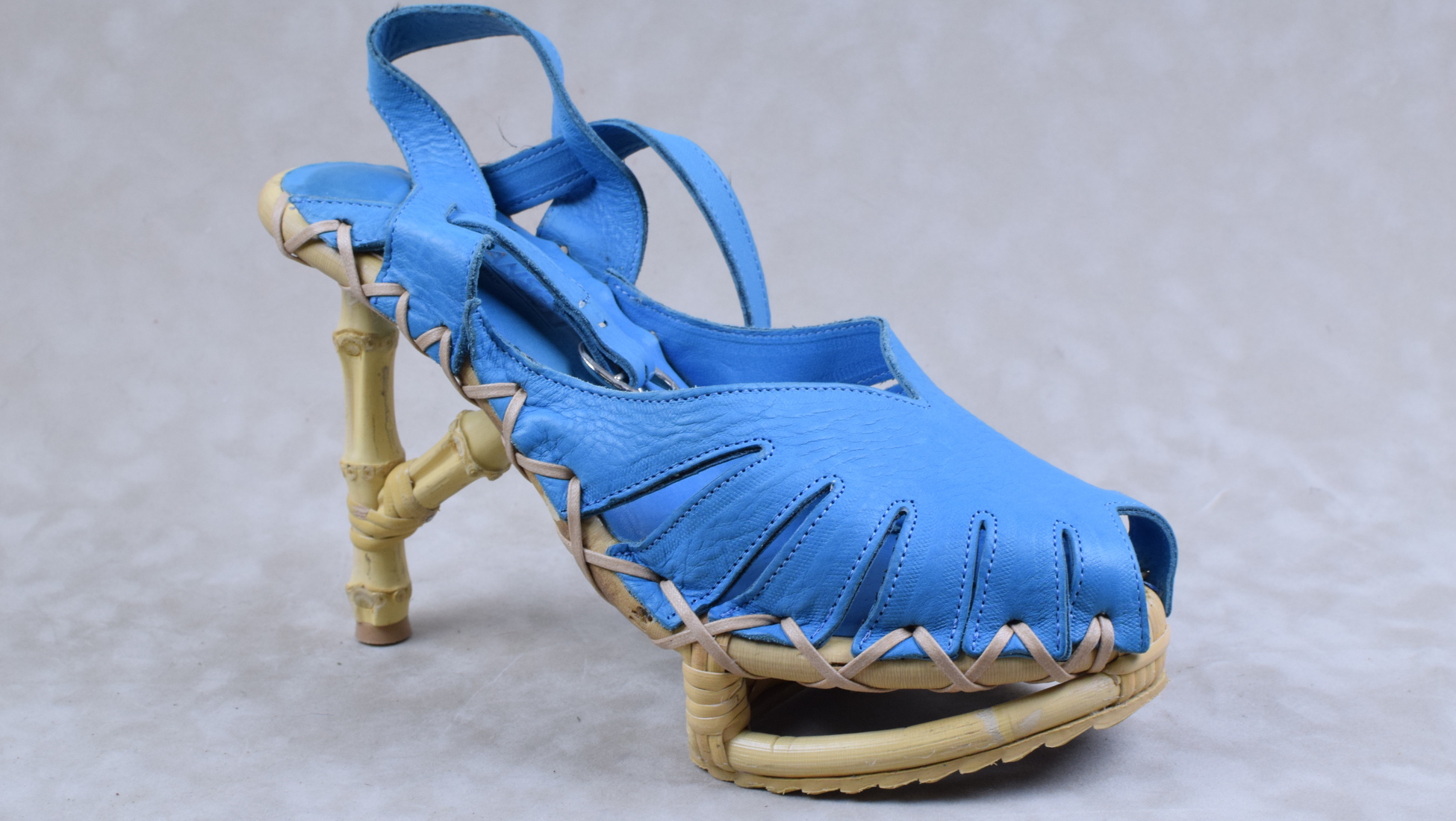 50 jaar schoenen
We vroegen Jansen of er na 50 jaar en 4000 ontwerpen nog iets te leren valt van het schoenenvak, waarop hij vertelde dat hij onlangs in een Italiaanse fabriek aan het werk was. Een stylist van een van de bekende merken sprak hem aan en zei: "Mr. Jansen, I've worked with shoes for over 3 months now, and shoes have no secrets for me anymore", waarop hij antwoordde: "My dear boy, I've worked over 50 years in shoes and shoes still have secrets for me".
____________________

De veiling loopt tot en met 22 december.
Deze stories zijn misschien ook iets voor jou: