By Simone | 20th December 2018

In our Expert's Choice feature, one of our in-house experts shares their favourite items in auction. This week, Photography expert Daniel Heikens shares five highlights from our End of The Year Photography auction, featuring some of the most incredible artists from photographic history.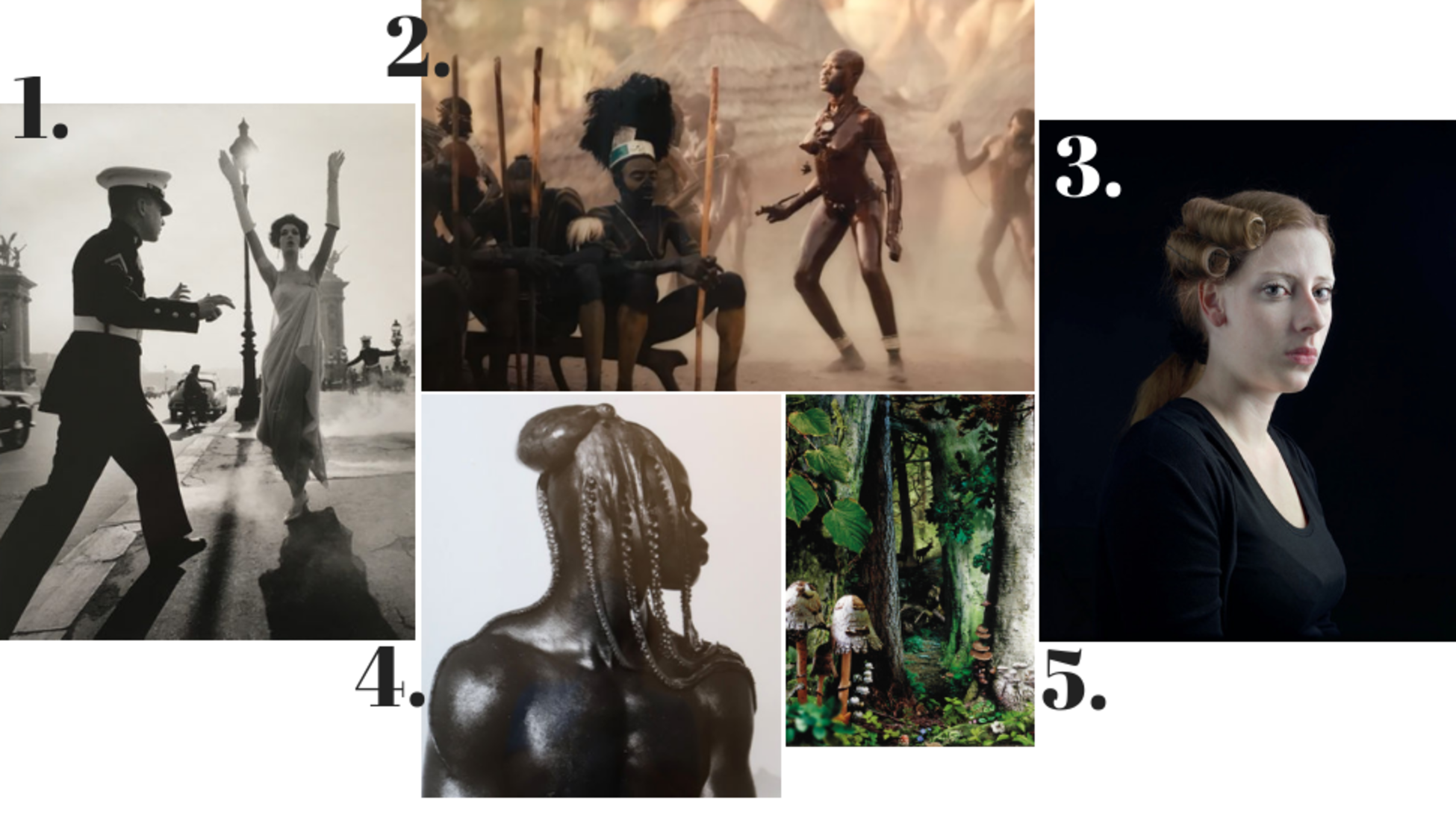 "In this collection we present to you our top picks of the quarter, to end the year with a bang. With original photographs, from early Modernism, Humanism to Chinese contemporary photography, we have works to accommodate every living room." - Daniel Heikens
1. William Klein (1928-) - Pont Alexandre III et Marines, Paris (Vogue), 1960
Signed gelatin silver print, printed later. Size 20.5 x 30.3 cm | Provenance: Howard Greenberg, New York, Sotheby's Amsterdam, Private collection
William Klein had a big impact on Fashion Photography. Working for Vogue, Klein made this Parisian high fashion image with a typical Klein twist.
2. Leni Riefenstahl (1902 - 2003) - Liebestanz, Nuba, 1975

Signed Lambda print, printed 2001 in an edition of 10. Size: 190 x 128 cm
Shunned after her controversial connection to the Third Reich's film directing. Riefenstahl resurrected her career with the series on the Sudanese Nuba tribe. This photograph is one of the finest in this series.
3. Hendrik Kerstens (1956-) - Curl, 2009
Signed C-print, printed in 2010 in an edition of 5. 150 x 120 cm
Hendrik Kerstens mixes his personal life with photography and the long tradition of Dutch painters in this iconic portrait made from his daughter Paula in 2009. His work can be found in the collections of 'The Sir Elton John Photography Collection, London, UK', the MoPa Museum of Photographic Art, San Diego, USA and the Museum of Photography in The Hague, NL amongst others.
4. Herb Ritts (1952-2002) - 'Djimon with Octopus'', Hollywood, 1989
Signed and embossed gelatin silver print in an edition of 25. Image size: 43.8 x 38.2 cm.
This photograph shows a nude male torso with an octopus on his head and was made during the high days of Ritts.
5. Ruud van Empel (1958-) - Study in Green #16, 2004
Signed Cibachrome print on dibond in an edition of 7. 59 x 42 cm
Famed for his photographic constructions this photograph is a fine example within his oeuvre. His works can be found in many international collections of which the Rijksmuseum in Amsterdam and the George Eastman House, Rochester NY, USA are only one of the many examples.
____________________
Find these and more incredible photographs in our End of the Year Photography auction from 21st of December to 30th December 2018.
Discover more photography | prints | press photo's
You might also like these articles: