Written by Thomas | 4th January 2019
In our Expert's Choice feature, one of our experts shares their favourite items currently in auction. This week our Comics expert, Jacques Pels, selects several exceptional items from our comics auctions for you to enjoy.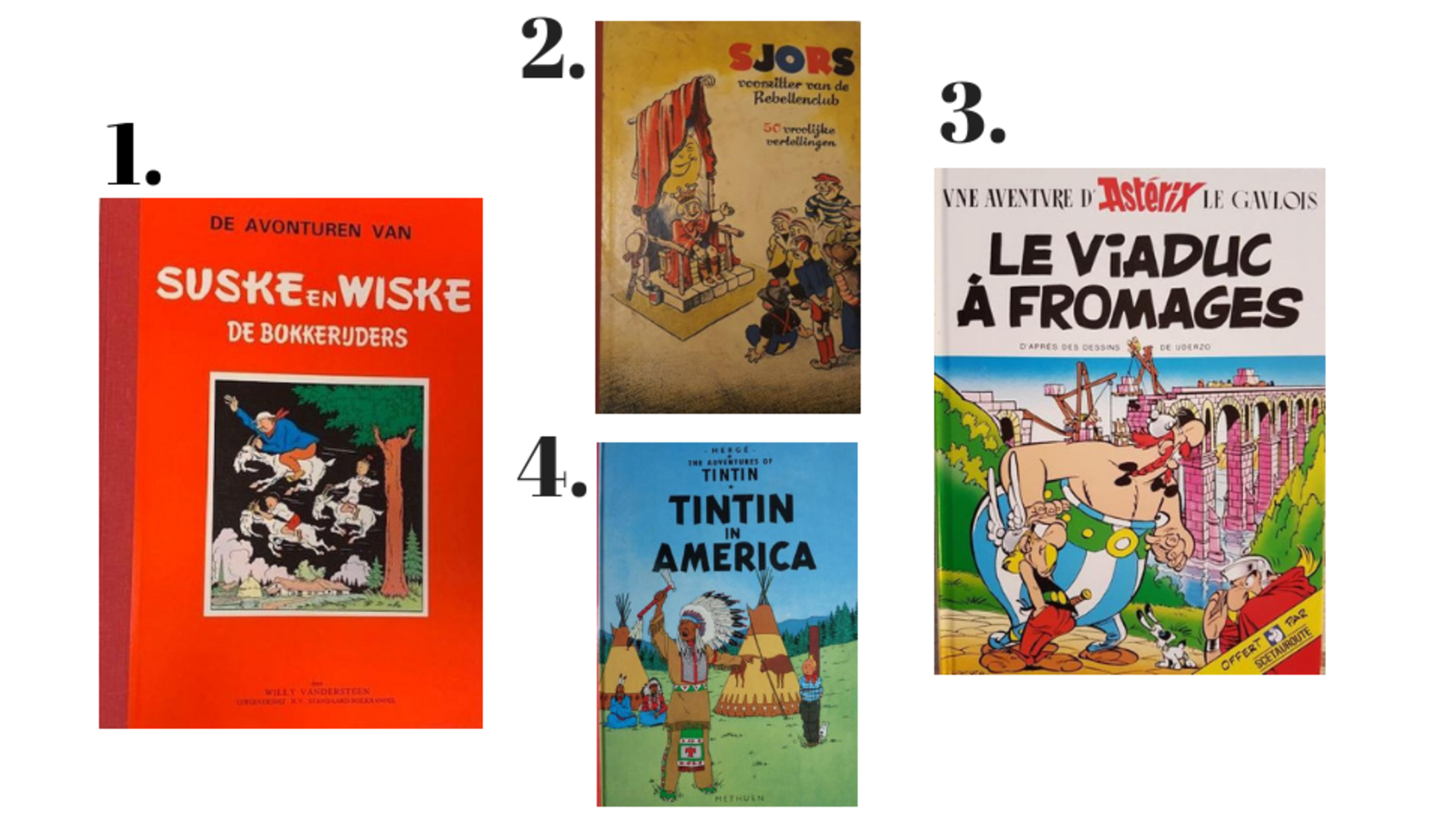 1. Suske en Wiske - Signed "De Baeke" issue - "De Bokkerijders" (Nr. 92/100) - Large format luxury hardcover with linen spine - First edition - Dutch (1987)
In our dedicated Vandersteen/Suske and Wiske Auction, you can find this rare album from Suske en Wiske's "De Bokkerijders". This large-size edition was published in the size in which the original comic boards were created and only 100 copies of this remarkable edition were printed. The book is in a wonderful condition and is signed by Willy Vandersteen himself.
2. Sjors voorzitter van de rebellenclub 1 - "50 Vroolijke vertellingen" - Hardcover - First edition - Dutch (1936)

Did you know that the Dutch comic book "Sjors van de Rebellenclub" was derived from the American comic "Perry Winkle & the Rinkeydinks"? Perry's adventures were translated and published in Dutch newspapers, and in the 1930's a Dutch-made version was created by Frans Piët. In this week's Dutch Comics Auction you can find a rare first edition of the album "Sjors voorzitter van de Rebellenclub - 50 vroolijke vertellingen".
3. Tintin - Tintin in America - signed by the ambassador of the USA - historical text - Reprint - English (1994)
This English version of Tintin in America includes a note and signature of the American ambassador at the time; Alab J. Blinken. In this note he wrote the following: "I hope that this copy of Tintin in America will serve as a reminder of the strong friendship which exists between Belgium and the United States. I also hope that it will serve to remind you that quality products, whether art created in Belgium or automobiles crafted in the USA, leave a lasting impression." You can find this interesting comic book in a near mint condition, in this week's Hergé/Tintin Auction.

4. Astérix - "Le Viaduc à Fromages" - C - TL - French (1990)

Astérix is probably one of the most important series in French comic history, with more than 350 million albums sold worldwide. Because of his popularity, companies used the Gallic hero in many advertising campaigns. In this week's French Comics Auction, is this rare album that was printed at a run of only 2000 copies, for a Motorway company in 1990. This album is a true collector's item!

____________________

Discover more comics | original animation art | US comics
You might also like these articles: