By Surya Rutten | 9th January 2019
In our Expert's Choice feature, one of our in-house experts shares their favourite items in auction. This week our Asian Art & Objects expert, Surya Rutten, selects four items from our special Dutch private collection auction (11th - 19th January 2019).
1. A group of four Shitenno Buddhist protector statues
It is very rare to come across a complete group of Shitenno, Buddhist protector statues. The Shitennō are Buddhist protectors of the four directions. They ward off evil, guard the nation, and protect the world from malicious spirits, hence the Japanese term Gose Shitennō 護世四天王, literally "four world-protecting deva kings." Each represents a direction, season, colour, virtue and element.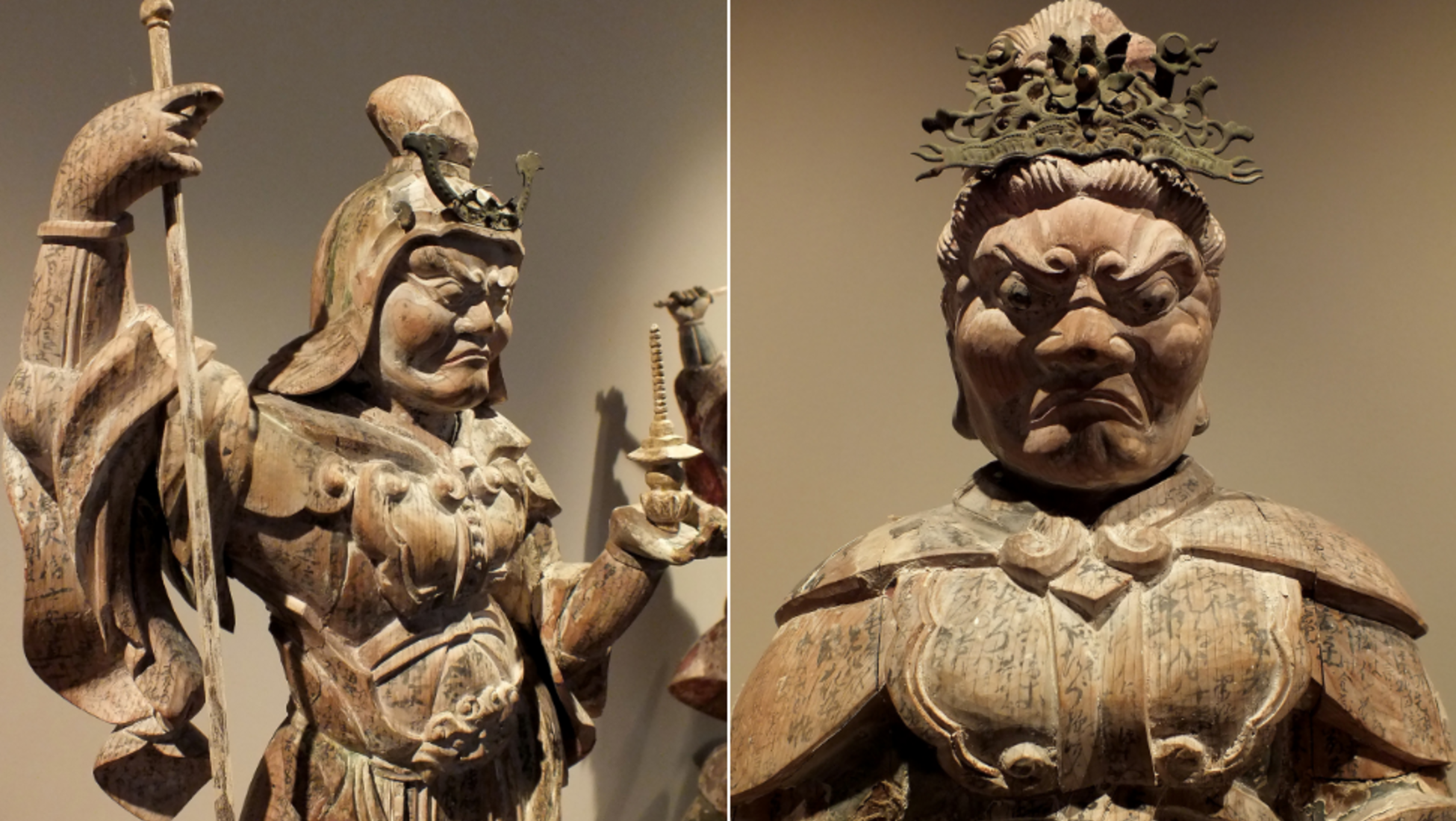 2. Large pottery crouching Bactrian camel and foreign rider
Handsome, imposing and exotic camels such as the present lot are of scholarly importance as well as being highly decorative. Much of the information we have on Tang dynasty life comes from archaeological finds, which bear witness to fear of death as well as a desire to recreate the lifestyle and comforts experienced in this life. Impressive beasts such as this camel were therefore required to accompany the deceased on his journey in the afterlife.
The two-humped Bactrian camel was an exotic beast known in China from the Han dynasty, they were prized for their ability to survive extreme hardships of heat, cold and lack of water when travelling across the desert, camels came to symbolise the freely-flowing trade established along the Silk Road and thus the wealth and cosmopolitan nature of the Tang Court. It is no coincidence that the rider of the present camel is clearly of foreign demeanour and clothing.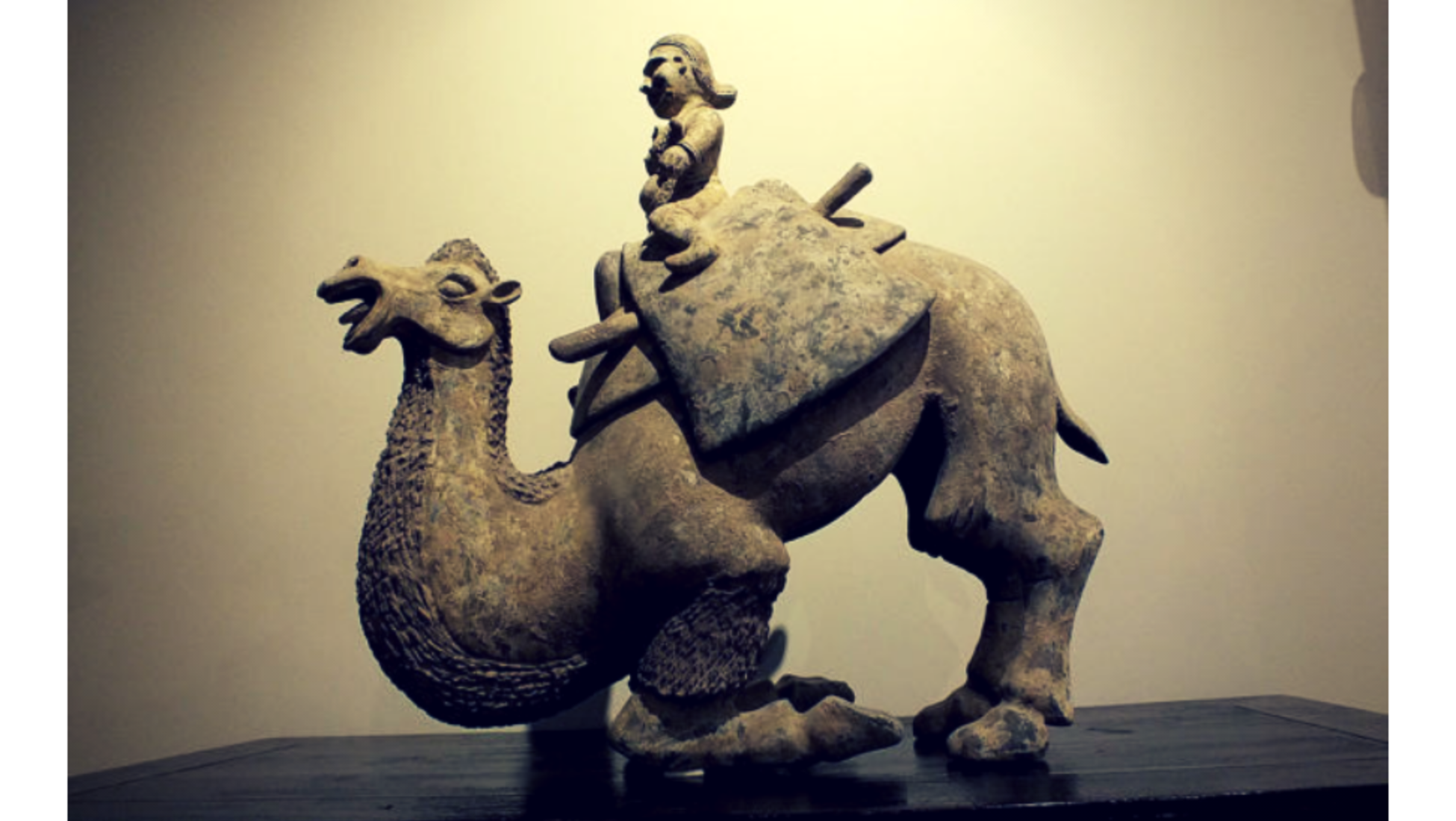 Early Tang Dynasty (618-907) | Original pigment. The result of the thermoluminescence test is consistent with the dating of the item. Long 55 cm., high 53 cm. 3 pieces. Examples of Tang dynasty camels, both unglazed and with sancai glaze, are in important museum collections including the British Museum, Musée Guimet and the Metropolitan Museum of Art. Provenance: Important and old private German collection, Mr W. R., Wiesbaden collected before 1995.
3. A Large bronze statue of Zhenwu from China, Ming Dynasty (1368-1644)
Zhenwu (真武) or Zhenwudadi (真武大帝 "True Warrior Great Deity"), is a deity in Chinese religion, he is one of the higher-ranking deities in Taoism. He is revered as a powerful god, able to control the elements and capable of great magic. He is identified as the god of the north Heidi (黑帝 "Black Deity") and is particularly revered by martial artists. He is the patron god of Hebei, Henan, Manchuria and Mongolia.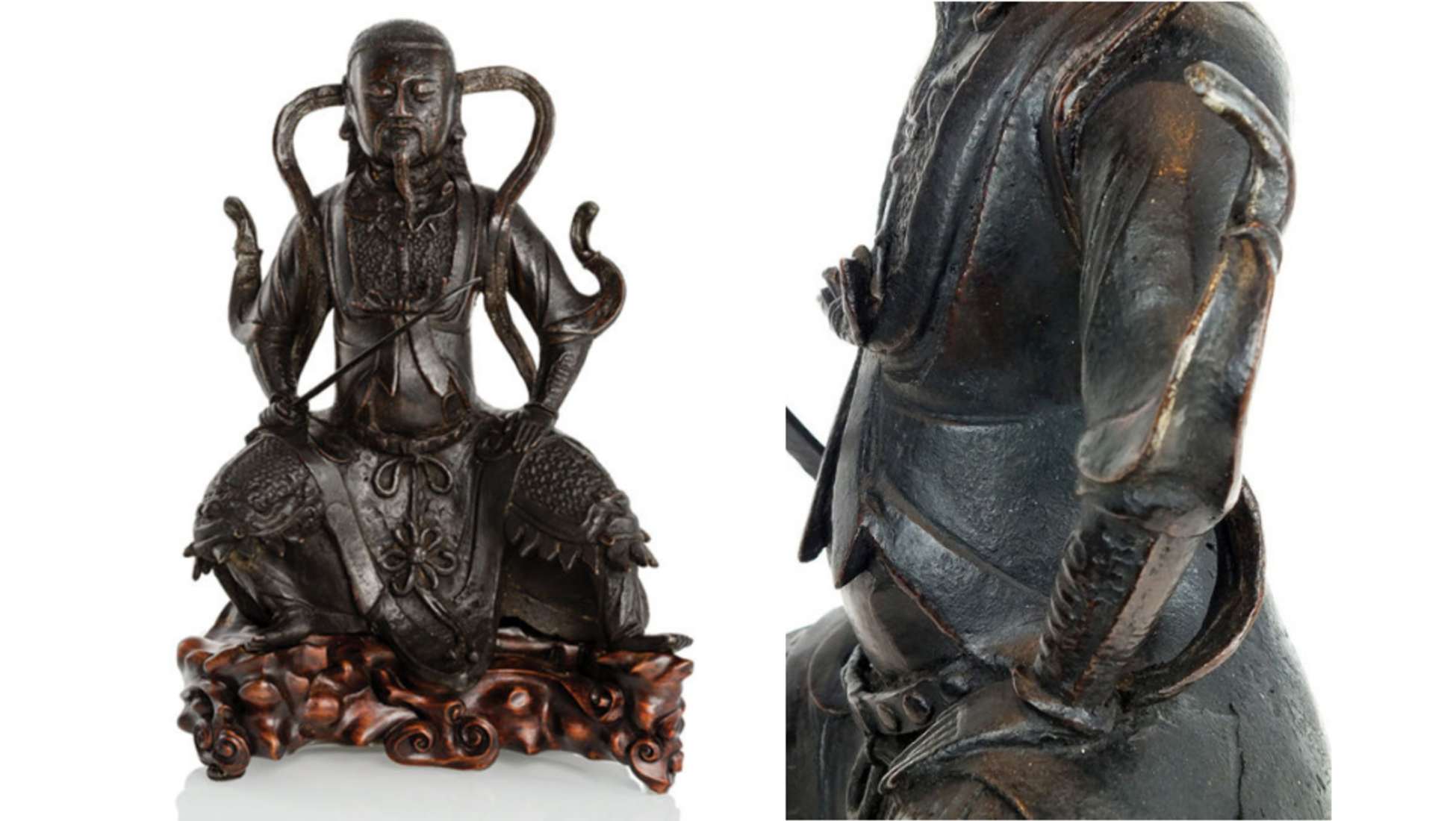 4. A high-quality Samurai Armour set, Kiritsuke Kozane 2-mai Dou Gusoku, signed, early Edo period, ca. 1650.

Samurai means 'one who serves', and members of the samurai caste followed a strict code of conduct known as bushido or 'the way of the warrior'. Wearing the correct armour and carrying the right weapons were vital aspects of being a samurai. This is an original set with a koboshi kabuto helmet, Menpo iron mask, with an iron plate throat guard yodare-kake.

Kiritsuke hon kozane dō mimic the construction of lamellar armour but instead of being made from true individual scales kiritsuke kozane are actually constructed with long lames (strips or rows) of armour lashed together and are a form of laminar armour.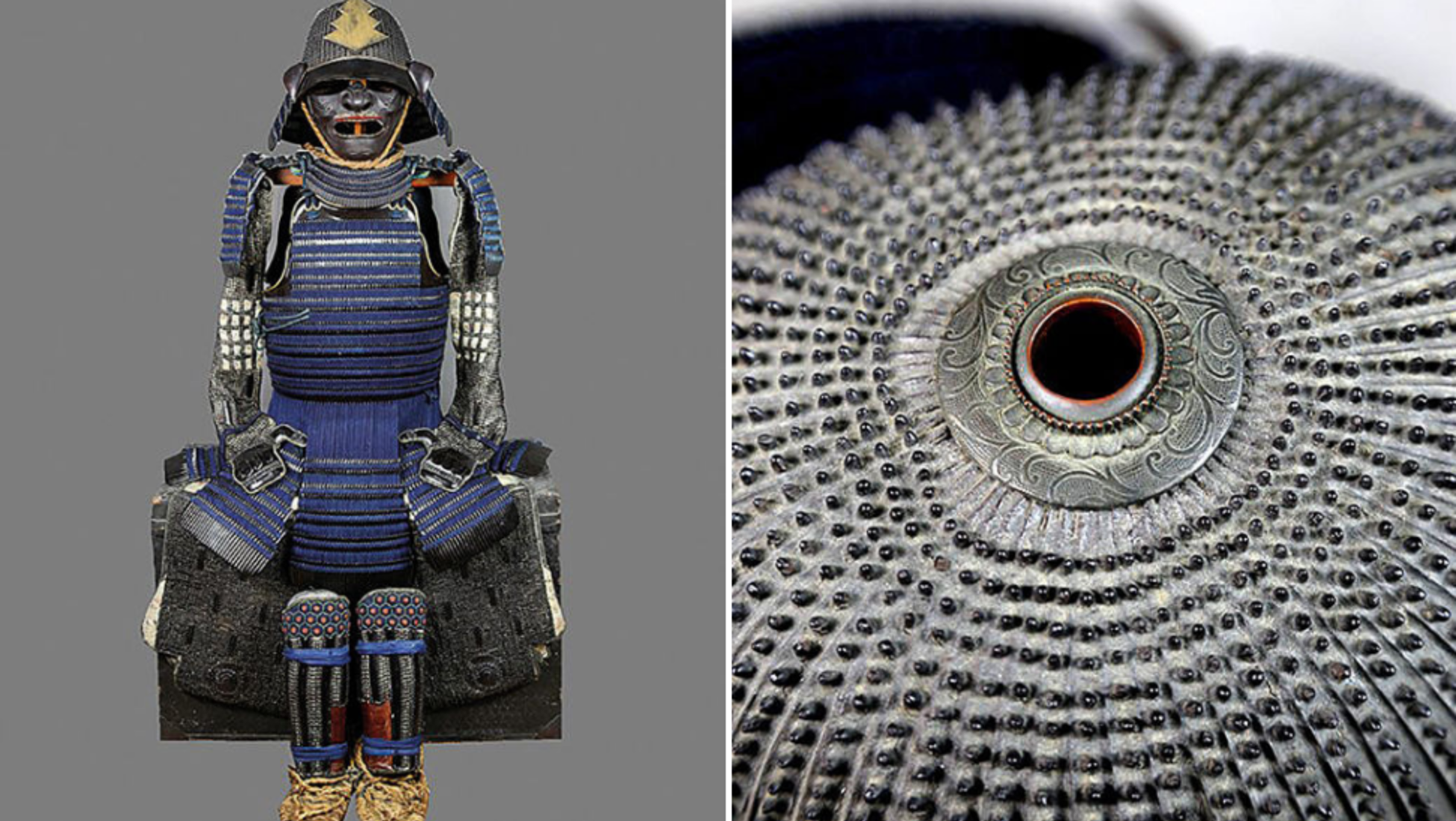 Samurai Armour set, Kiritsuke Kozane 2-
mai
Dou Gusoku, signed, early Edo period, ca. 1650.
Sode, iron plate shoulder protectors. Kote, arm protection. Haidate, thigh protection. Suneate, shin protection
. All
of the armour parts are kept in the two original boxes.
About the Dutch private collection
This Dutch collection has a nice mix of Chinese, Japanese and Tibetan items and statues from all parts of history and for all people that love art from China, Japan and Tibet. All items are collected with the same eye for quality. These beautiful items not only appeal to collectors but also to people looking for a special object or an eye catcher for in their interior. There are items for the young collector and for the more specialised collector, which makes this a very nice auction for those interested in Asian Art and Antiques.
____________________
Find these objects and more in this week's Dutch Private Collection auction.
Discover more Japanese Antiques | Japanese Samurai | Asian Art
You might also like: