Written by Thomas | 11th January 2019

In our Expert's Choice feature, one of our experts shares their favourite items currently in auction. This week our Books expert, Mark Harrison, selects several exceptional items from our book and cartography auctions for you to enjoy.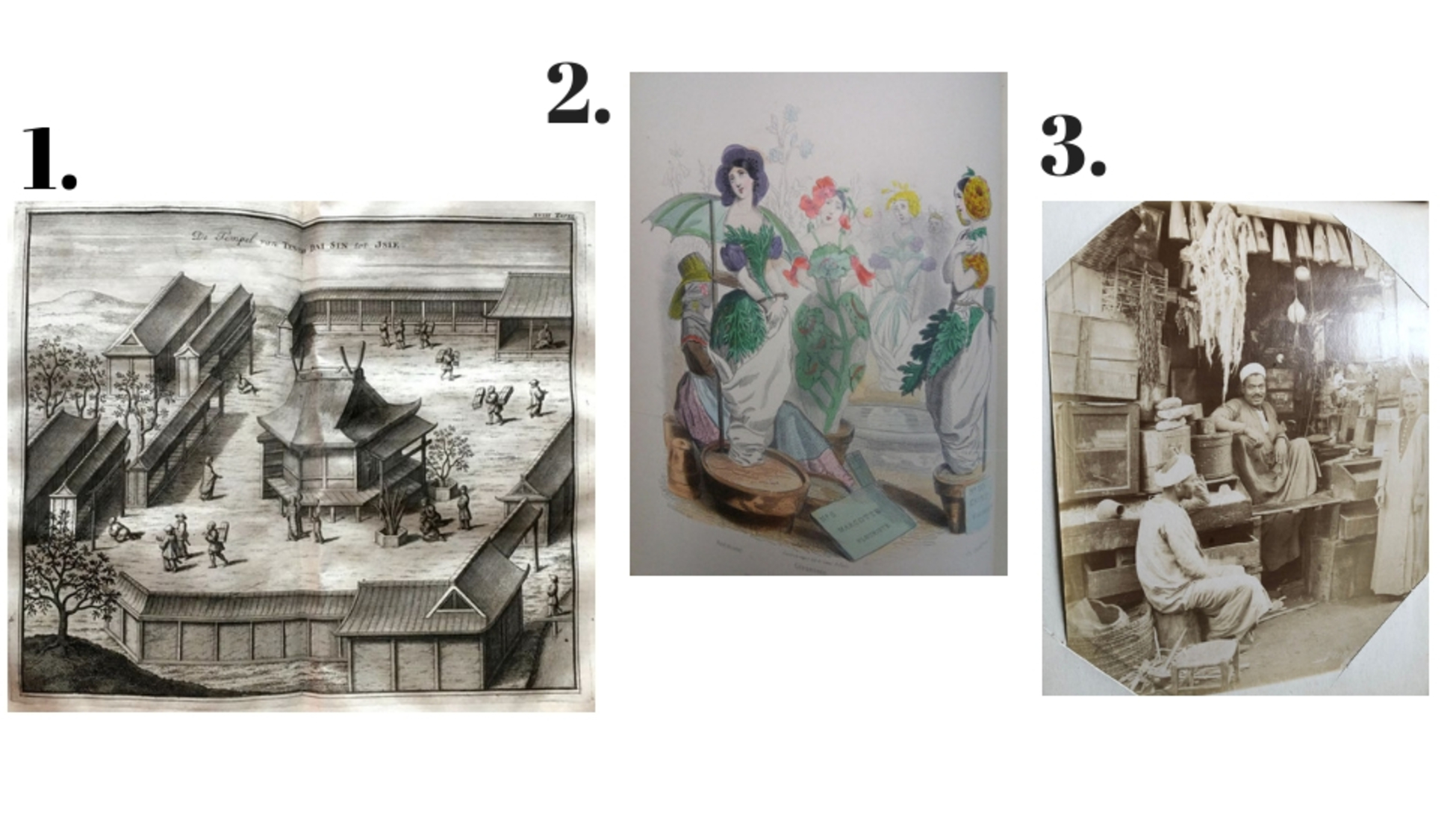 1. Engelbert Kaempfer – "De Beschryving van Japan" - 1729
In this week's Old & Rare Books Auction is this first edition of "De Beschryving van Japan". This Dutch book from the early 18th century is dedicated to Japan, describing its geography, flora & fauna, language, and other aspects of Japanese Culture. This book has a beautiful front illustration and 48 other engravings.

2. Karr, Delord, Foelix / Granville – "Les Fleurs animées" - 1867
This beautiful French book contains 50 magnificent hand-coloured plates, plus two hand-coloured title pages. Each plate depicts Grandville's remarkable humanized flowers. This bright and colourful edition is sought-after by many since the plates are of better quality than in earlier versions. You can find this book in this week's French Literature & Illustrated Books Auction.

3. Hippolyte Arnoux & Zangaki – "Egypte et Canal de Suez" - Album with original photographs - (Circa 1880)
This book contains a collection of 22 photographs, composing a profile of the Suez Canal. Some subjects of these photographs are the neighbourhoods of Port Saïd, Pyramids and Sphinx, as well as portraits of veiled Arab women, bazaar merchants and camel drivers. Zangaki signed 18 of these photographs. You can find this interesting book in this week's Books (History & Geography) Auction.

____________________
Discover more books | manuscripts | autographs

You might also like these articles: