By Simone | 15th January 2018
In our Expert Talks, we hand over the metaphorical pen to one of our experts to discuss a subject in their field of expertise. In light of Blue Monday, Asian Art expert Cristina Ortega tells us a little bit about the history of blue porcelain.
Blue flowers

Blue and white porcelain is called Qinghua in Chinese and means blue flowers, referencing the flowers symbolizing Buddhism. Originated about 1000 years ago, it is the most known and widespread porcelain of China.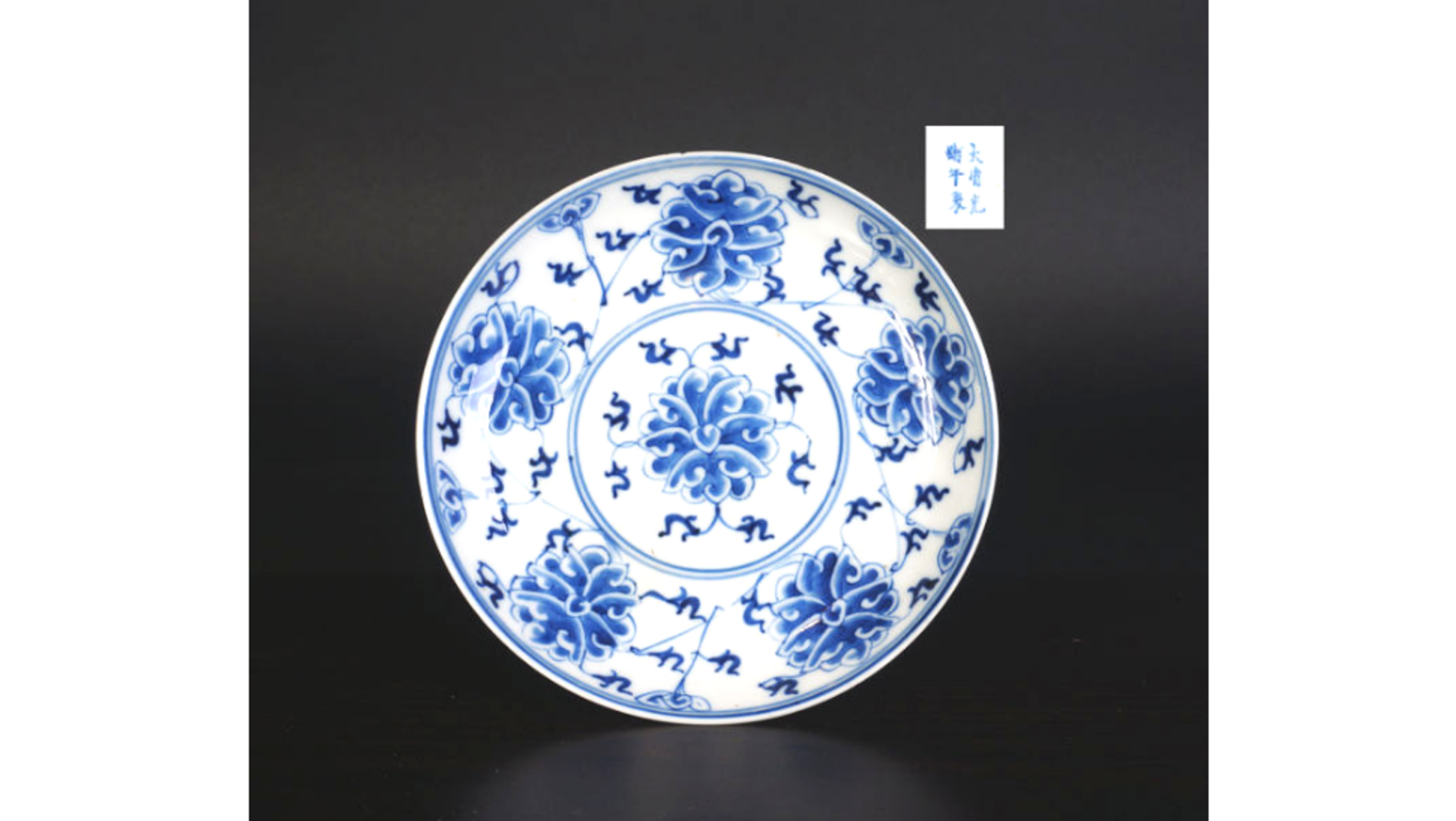 This underglaze porcelain is decorated with a blue pigment called cobalt. The cobalt is applied to the porcelain and then fired at 1200 degrees with the glaze. That is why we call it "undercover blue". The result is an incredible deep colour, that doesn't fade with time and remains almost perfect even after centuries.
The technology didn't mature until the Yuan era (1279–1368) and is the result of cultural exchanges. During that period, Muslims coming from Persia established trading posts in China and imported cobalt oxide. Blue was one of the favourite colours of Muslims, as it symbolizes "the treasure in the desert"— water. During the Ming era (1368–1644), blue and white porcelain became the mainstream porcelain and reached its peak during the reign of Emperor Kangxi (1661–1722).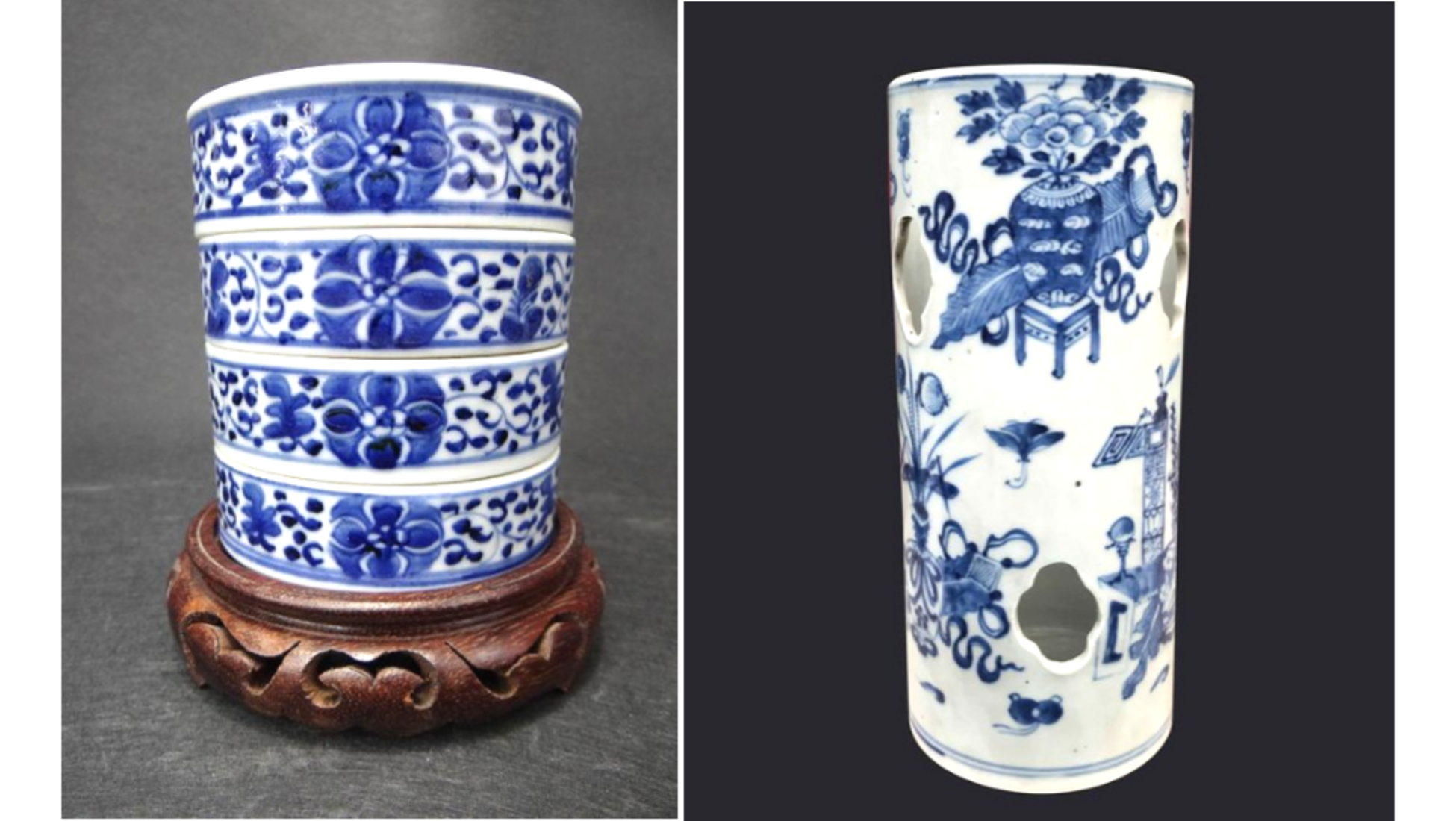 Blue porcelain was used in the inner market with shapes like this stacking food container (left) or this hat stand (right).
It was also used for export to the Middle East and to Southeast Asia like these bowls made in China for the Vietnamese court in Hué. Europe was the main export market for blue porcelain, starting at the beginning of the production with many pieces imported during the 17th century like this bowl, and spreading during all the 18th century with thousands of pieces imported to use but also to decorate.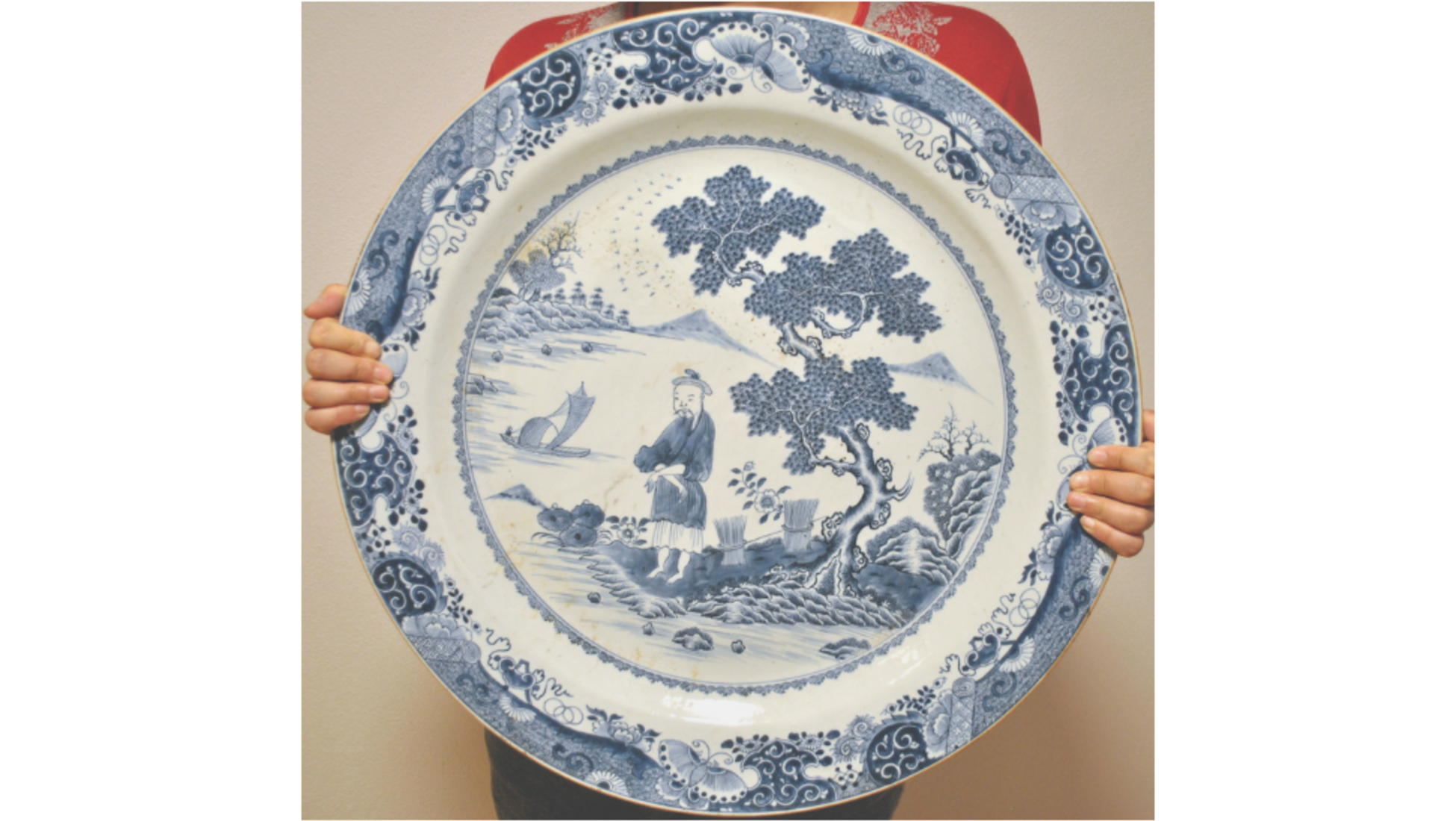 In Europe, In the 18th century, the technology for making porcelain was stammering. The first examples of porcelain were at the beginning of the 18th Century in Saxony and in 1753 in France. Even if today we use porcelain every day when we drink our coffee, at that time, porcelain was a luxury only granted to nobility.
About Cristina Ortega
Cristina fell in love with Asian art when, at the age of nine, she visited Chinatown in San Francisco. Since then, she has always been interested in this area; so much that, as soon as she could, she opened her own store when she was 20 years old, selling art in general and continuing to study.
____________________
Find these items and more in our Blue Monday Asian Antiques auction.
Discover more Asian Antiques | Exclusive Asian Art & Objects | Asian Curio
You might also like these articles: