By Simone | 7th February 2019
In the 1970s interest from the Middle Eastern elite inspired Rolex to produce a limited edition run of ornate, comparatively ostentatious watches. While many Rolex enthusiasts protested against the perceived 'flashy' nature of these watches, our expert Tom Tombeur is quick to point out that the craftwork and bold designs are to be celebrated.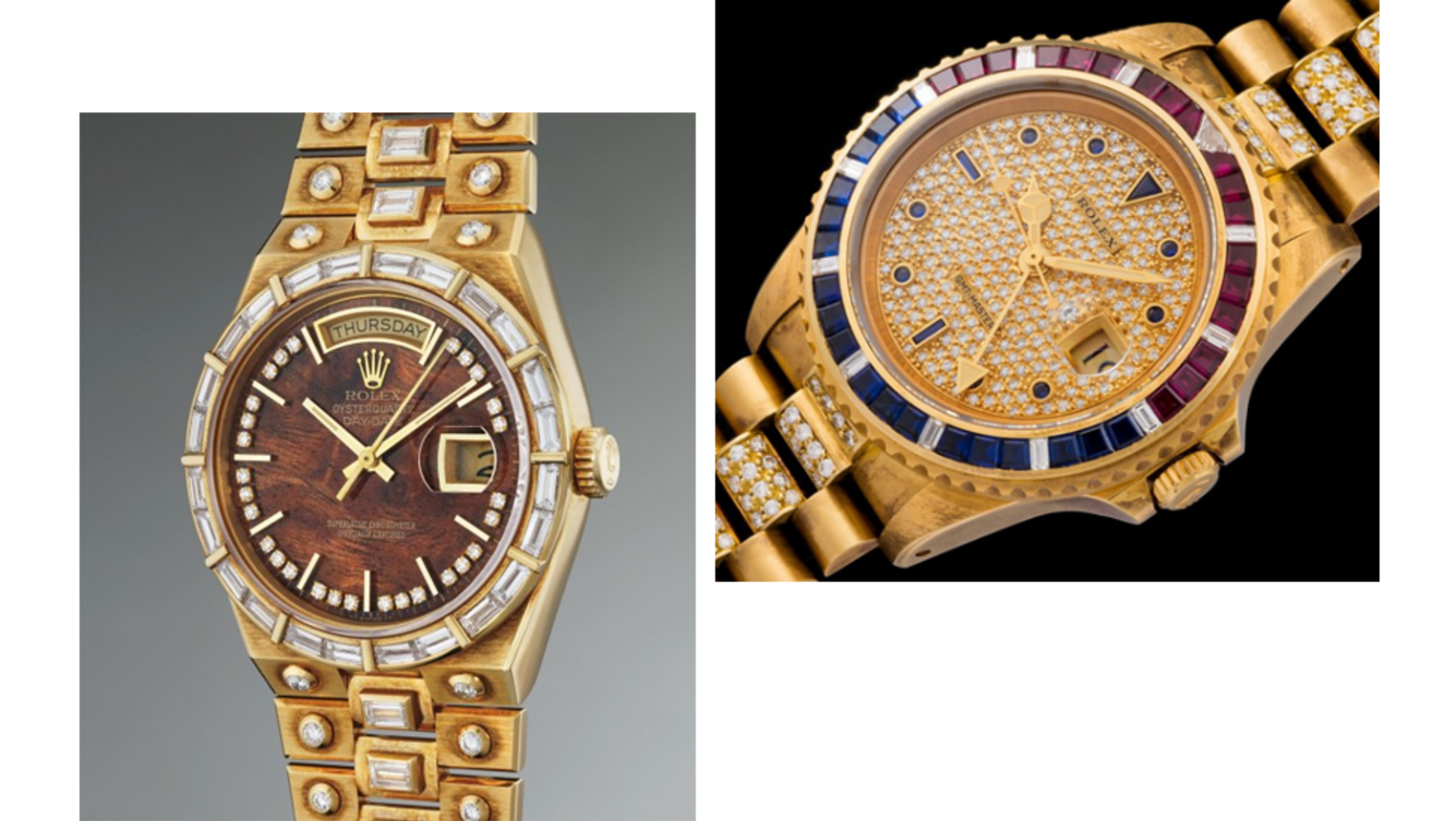 "Since the 1970's Rolex has experienced more and more demand for customized watches, mainly from the Middle East wealthy elite. It's not the most salubrious connection, but Colonel Gaddafi had a gigantic Rolex collection and the iconic watch company began to see oil producers, royals and emperors looking for watches with more diamonds and gemstones."
In response, Rolex released very limited production runs of certain models. Many traditional watch collectors reacted in horror, but Tom is a true Rolex enthusiast and he is quick to defend the more ornate designs:
"For some, [these watches] look like heaven, for others, it's pure horror. I myself am a very big fan of the craftsmanship and bold look of these Rolex... The watches pictured above are the 'regular' production models of the men's collection, no special orders or one-offs. Quite something, isn't it?"
Just as passionate about watches as Tom? Good news! He curates weekly watch auctions on Catawiki, and there are always a few Rolex watches in the mix.
____________________