By Simone | 7th February 2019
For Valentine's Day this year we decided to do what we do best: celebrate our shared love for unique and hard-to-find objects. To do so, we asked some of our passionate experts, sellers and users a couple of questions, in this edition watch expert Tom Tombeur. Together with his fellow experts he also curated a special Valentine's collection.
"This week I want to share my passion for Rolex 'bling'. Since the 1970's Rolex got more and more demand for customized watches, mainly from the Middle East: sheikhs, dictators (Colonel Gaddafi had a gigantic Rolex collection), oil producers and emperors were all looking for watches that were a 'bit' more decorated with diamonds/gemstones."
Rolex acknowledged this and they made very limited production runs of certain models. "For some, this looks like heaven, for others, it's pure horror. I myself am a very big fan of the craftsmanship and bold looks of these watches, but for most people, these are a bit too much."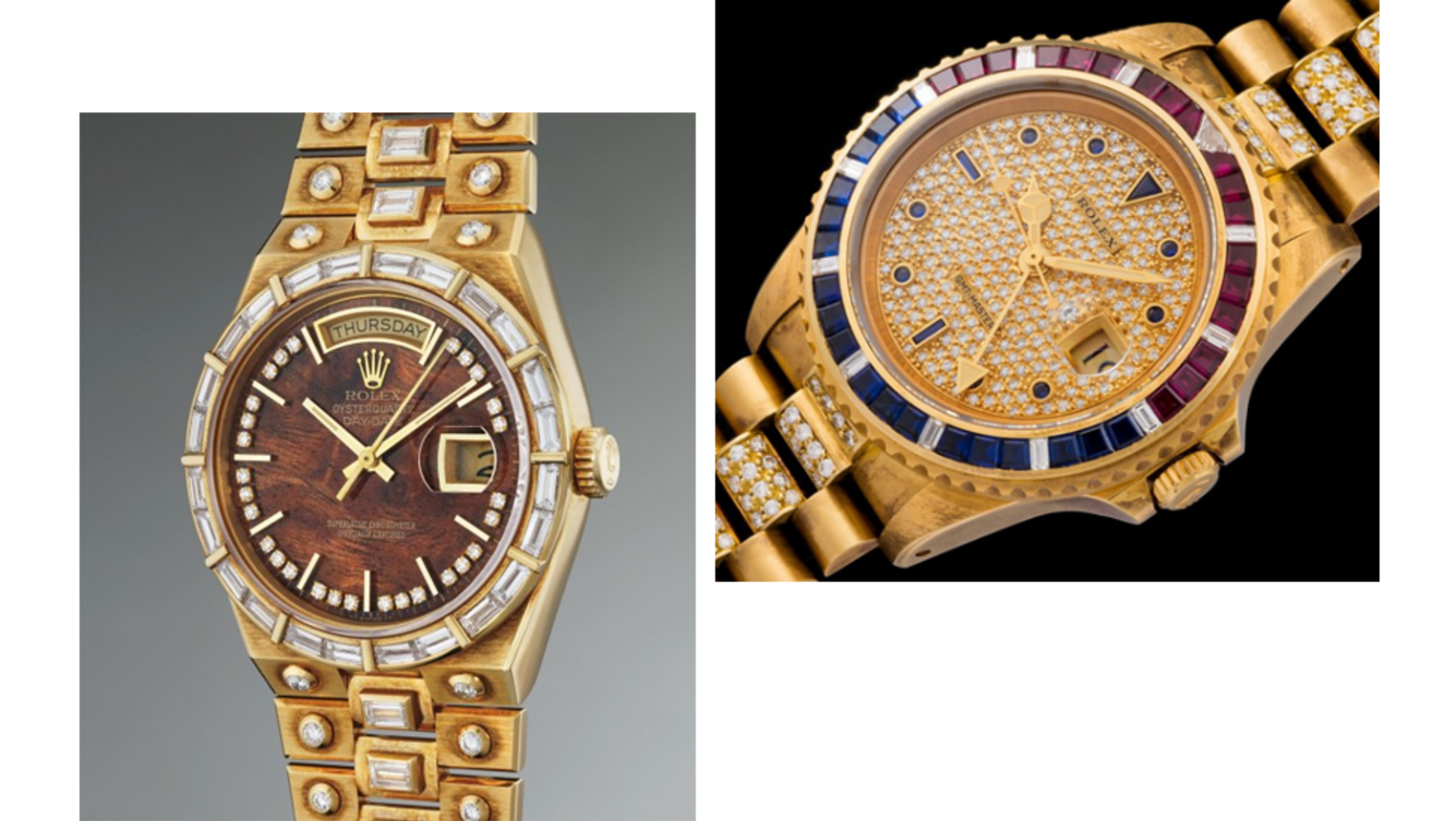 The watches pictured are 100% original Rolex watches as they left the factory in Switzerland, no aftermarket settings and no enhancements. "These are 'regular' production models of the men's collection, no special orders or one-offs. Quite something, isn't it?"
Just as passionate about watches as Tom? Good news! Together with his fellow experts, he curated a special Valentine's collection for you this week, that's definitely worth a visit.
____________________