Throughout his career David Bowie changed the definition of self-invention in terms of fashion and style, making it hard for everyone to keep up with his ever-changing image. The artist's bold and drastic experimentations with colours, hair, make-up and costumes allowed him to express his emotional and psychological states through several alter ego characters. From flaming red hair and bleached eyebrows to rocking an orange mullet and costumes so tight, that few people would dare to wear them, David Bowie's fashion statements inspire people to freely express their individuality to this day. Here are some of the artists's most iconic characters.
1. Ziggy Stardust
Ziggy Stardust is David Bowie's first and most famous persona, created with the release of his fifth album "The Rise and Fall of Ziggy Stardust and the Spiders From Mars", which came out in 1972. Ziggy Stardust is an alien glam rock star in the role of a messenger for young people on Earth. The most recognisable features of this character are the flaming red hair, moon boots, earrings, an eyepatch and gold face make-up.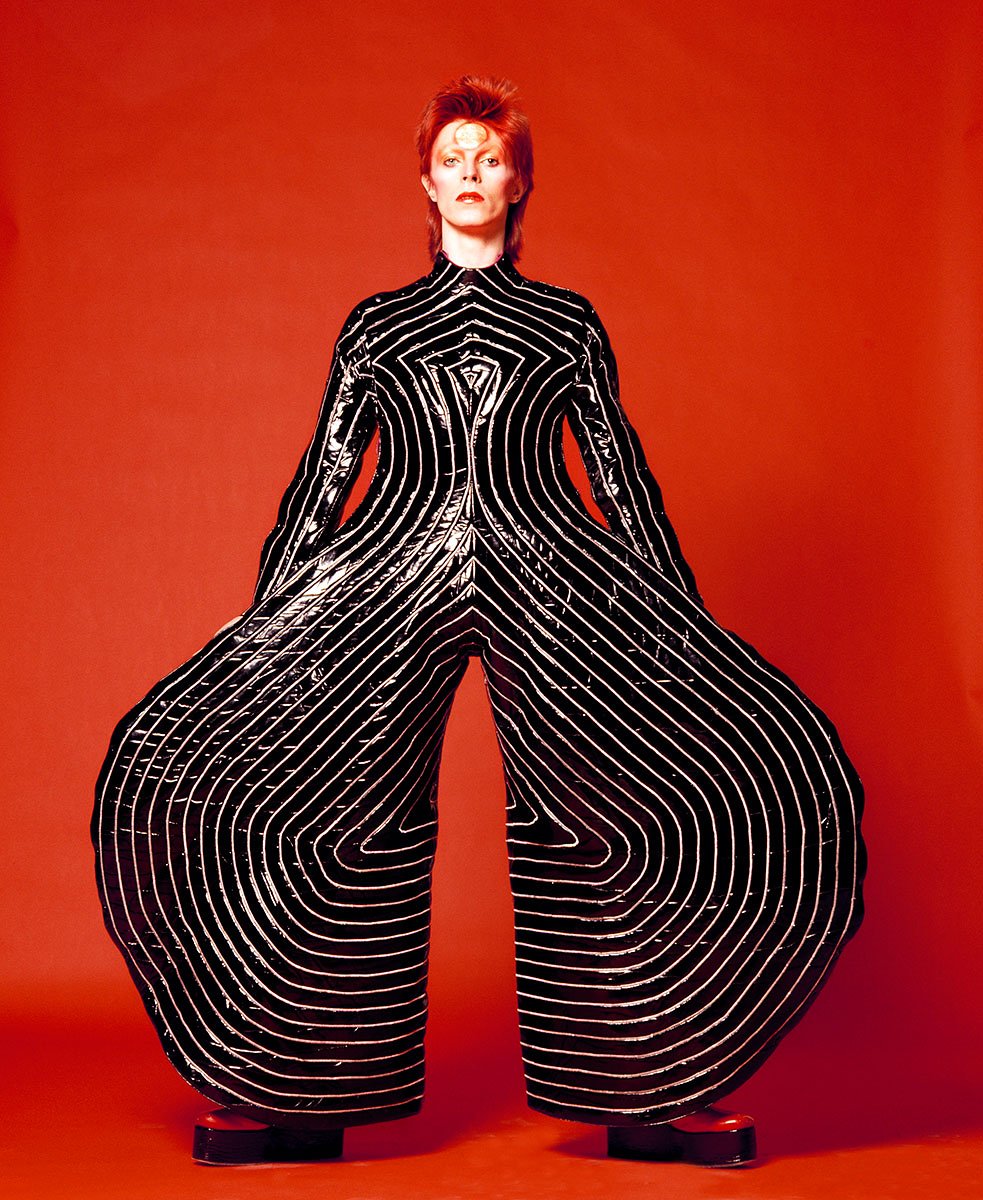 Credit photo: Courtesy of the Museum of Contemporary Art Chicago
2. Aladdin Sane
A continuation of Ziggy Stardust, Alladin Sane is David Bowie's next alter ego, featured on the cover of his sixth studio album with the same name. The iconic red-blue lightning bold across Bowie's face is a favourable Halloween costume for many.
Bowie was inspired to write this album after his tour in the US in 1972, which is also why he explains this character as "Ziggy goes to America". He also told friends that Alladin Sane was inspired by his brother Terry, who was diagnosed with schizophrenia, thus the pun in the character's name - "A lad insane".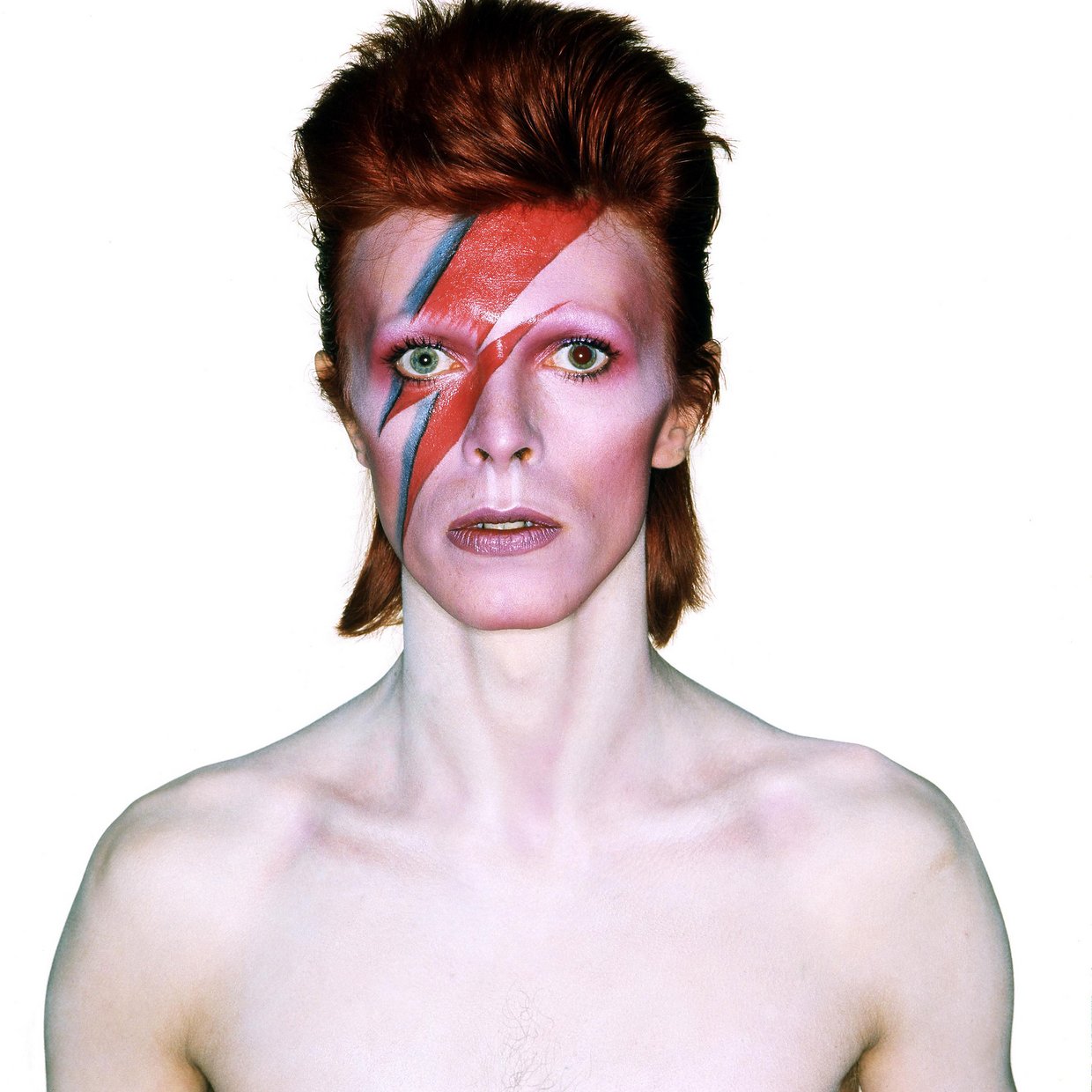 Credit photo: Brian Duffy / David Bowie Archive
3. Thin White Duke
The incarnation of this alter ego happened during David Bowie's dark years, when he was struggling with drug addiction and stress. This alter ego portrays a troubled man, who sings of romance but is completely numb to feelings. The Duke had platinum blond hair and was usually dressed in a white shirt, black trousers and a waistcoat. When talking about his albums during that time, Bowie says that they feel like "a piece of work by an entirely different person".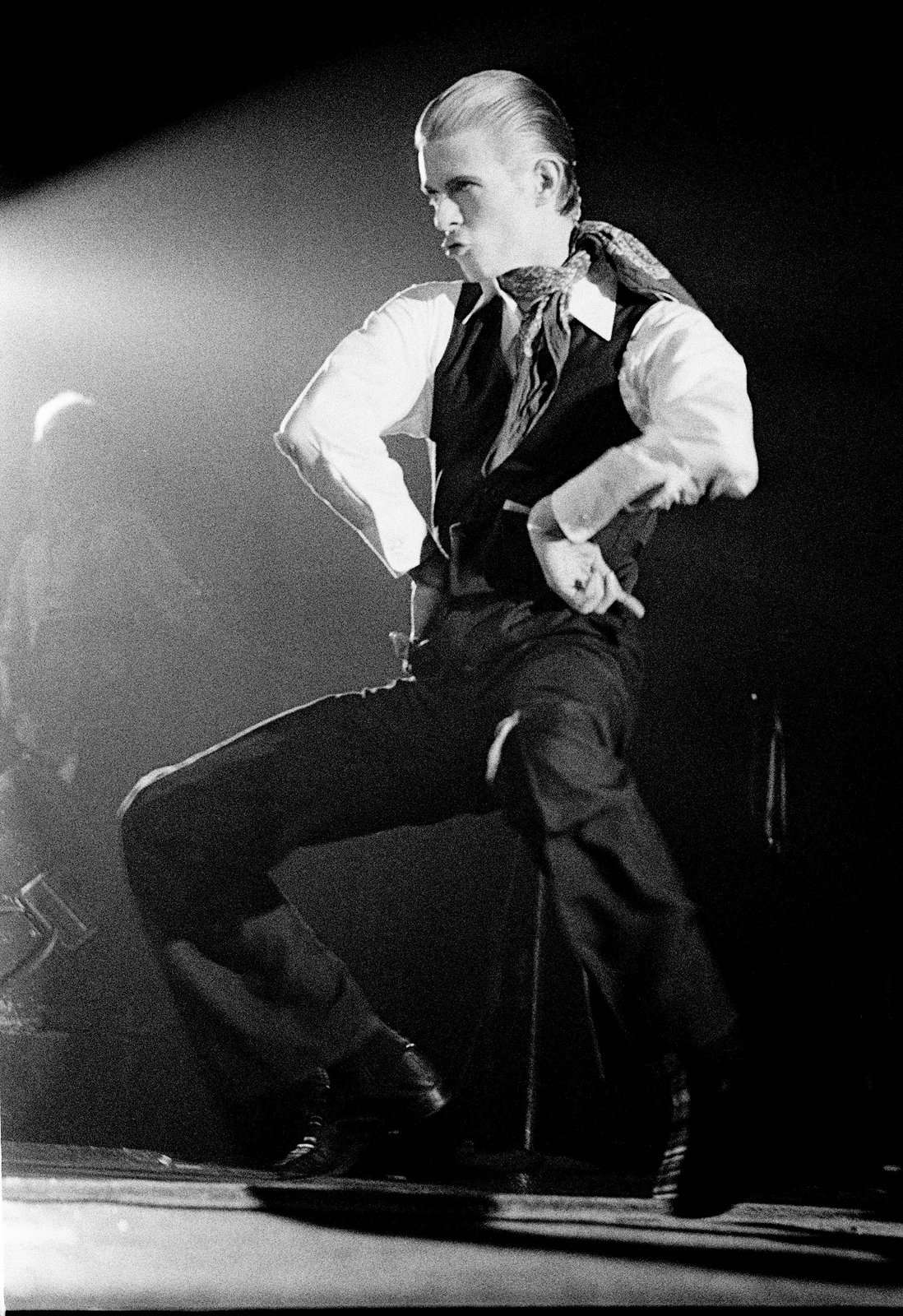 Credit photo: Jorden Angel / Redferns / Getty Images
4. The Goblin King
Alongside his music career, David Bowie took on a few acting roles throughout the years, but his most memorable one remains as Jareth, The Goblin King in the 1986 fantasy epic "Labyrinth". It is, indeed, hard to forget this look.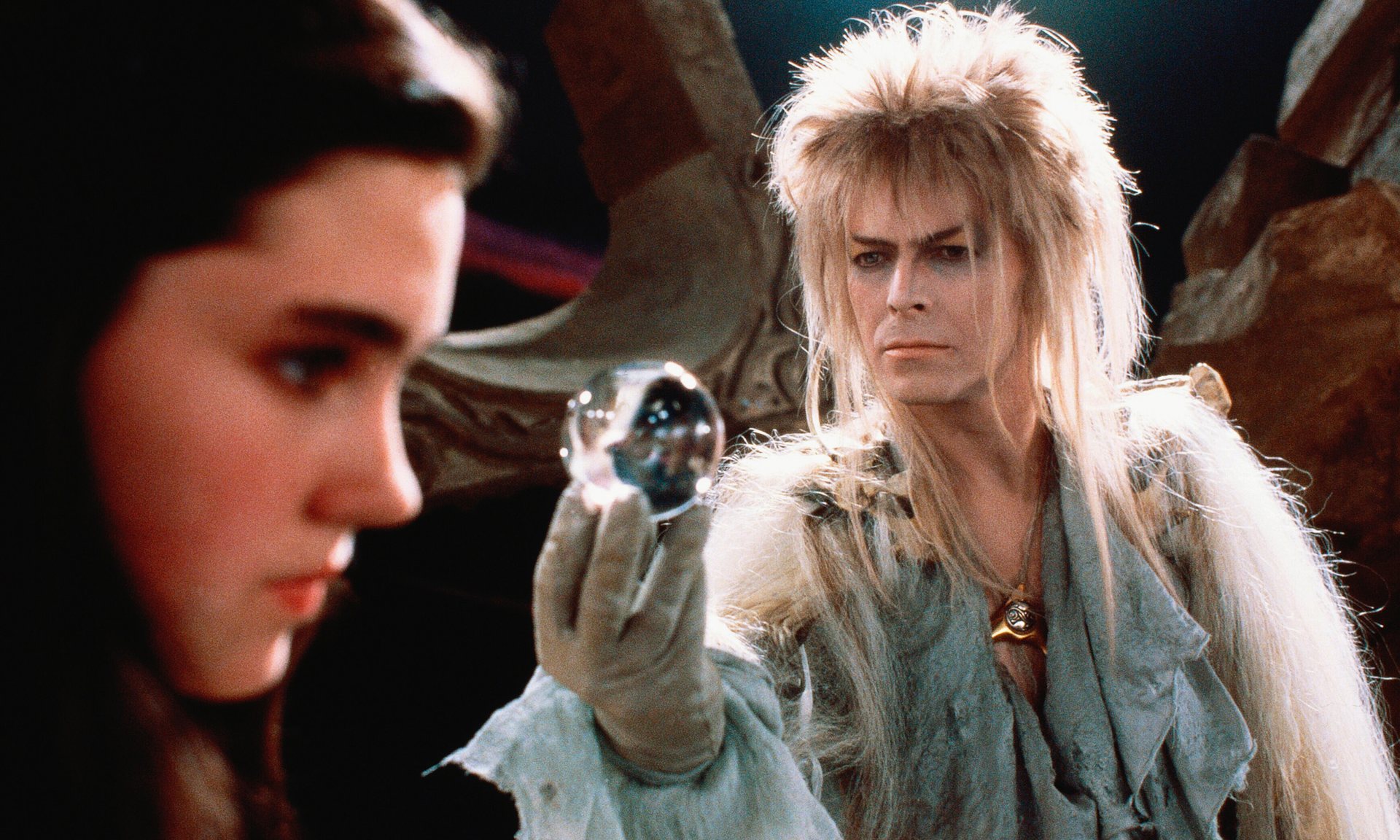 Credit photo: Tristar/Everett/Rex/Shutterstock
In our weekly Record auctions we auction off rare records every week, including those of David Bowie. Discover what we have up for auction this week.