By Femke Haitsma Mulier | 1st March 2019
They say nothing is as good as gold, which is why our Antiques experts are launching an auction exclusively for antique gold. Featuring a splendid 14kt gold cigarette case embellished with 29 old cut brilliants and a genuine cabochon sapphire adorning the thumbpiece made by the renowned Louis Kuppenheim. Our expert Femke Haitsma Mulier tells us more.
So what's so special about this luxurious cigarette case? Well, Kuppenheim profited from an early-20th century increased demand for fine silver - and goldware. Since golden objects by Kuppenheim are a rarity and this piece is the only one known, it is likely that it was a commission. Dated in the late 1920s or early '30s, it's easy to imagine one of F. Scott Fitzgerald's flappers receiving this case as a gift from a lovestruck tycoon.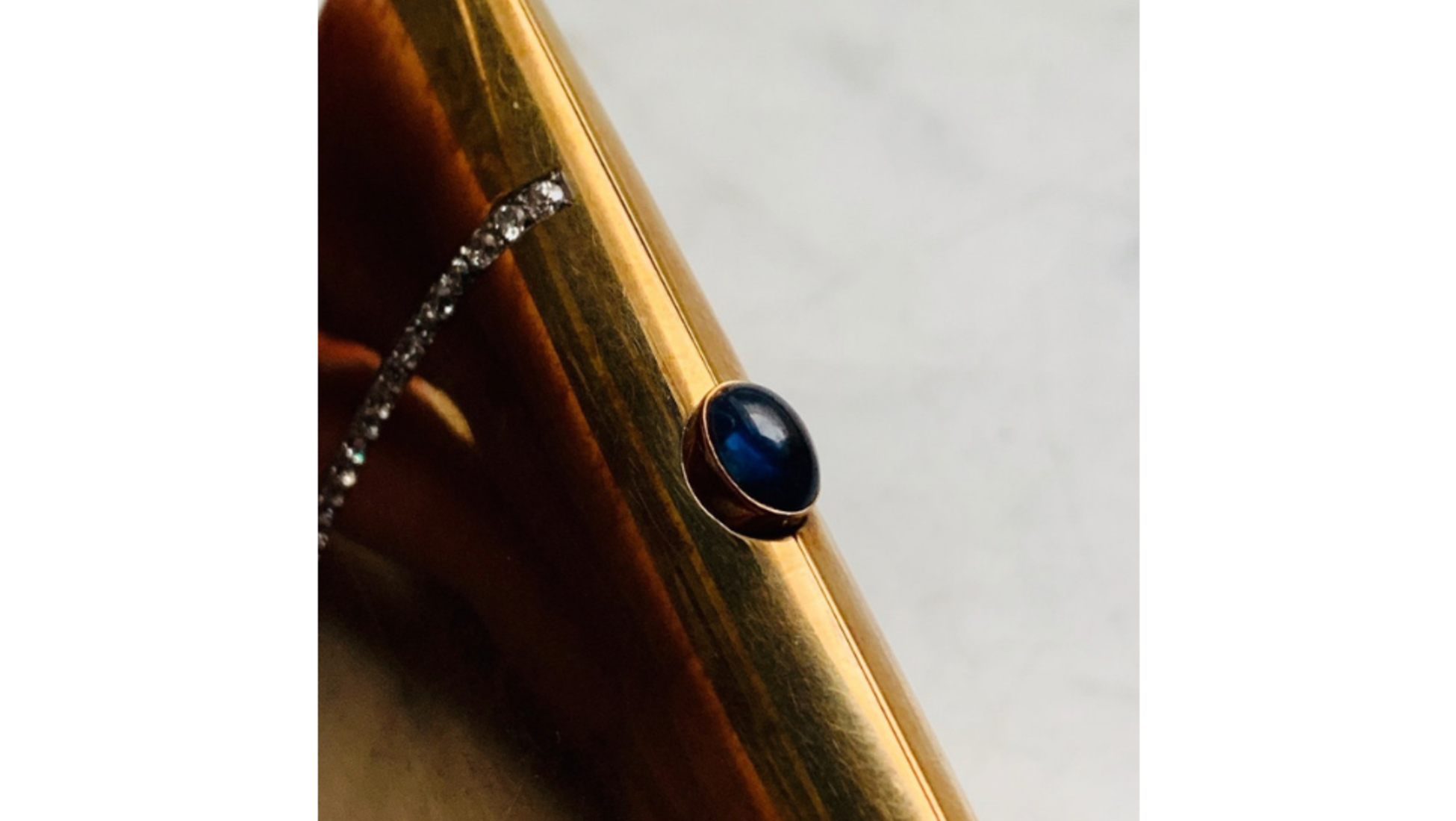 A detail of the cigarette case made by Kuppenheim

Kuppenheim (1824-1889) started his company together with Heinrich Witzemann in 1854 under the name Lehmann sen. in Pforzheim, Germany. Three years later he continued on his own as 'Louis Kuppenheim'. The company delivered silver and gold pieces of high quality and in particular, the art of enamelling became one of their specialities.
It's even suggested that Kuppenheim made pieces for brands like Cartier and Boucheron, although the firm focused mainly on utensils like smoking equipment, stationery and vanity sets. The high quality of Kuppenheim products was recognized and rewarded with an appropriately golden medal at the 1900 World Exhibition in Paris.
__________________
Find items like these in the Gold auction on 1st March to 10th March 2019.
Discover more antiques | gold | silver
You might also like the following articles: