Written by Beulah | 26th April 2019
After decades of relative obscurity, the world is starting to realise the true creative genius of Jean-Michel Basquiat. Today his paintings selling for up to $110.5 million and are complemented by Uniqlo t-shirt collections and Netflix documentaries.
Basquiat left an incredible legacy. He was a creative powerhouse whose work inspired generations of artists to push the limits of visual and political art. But what about the men and women who painted, filmed, tagged and created alongside him?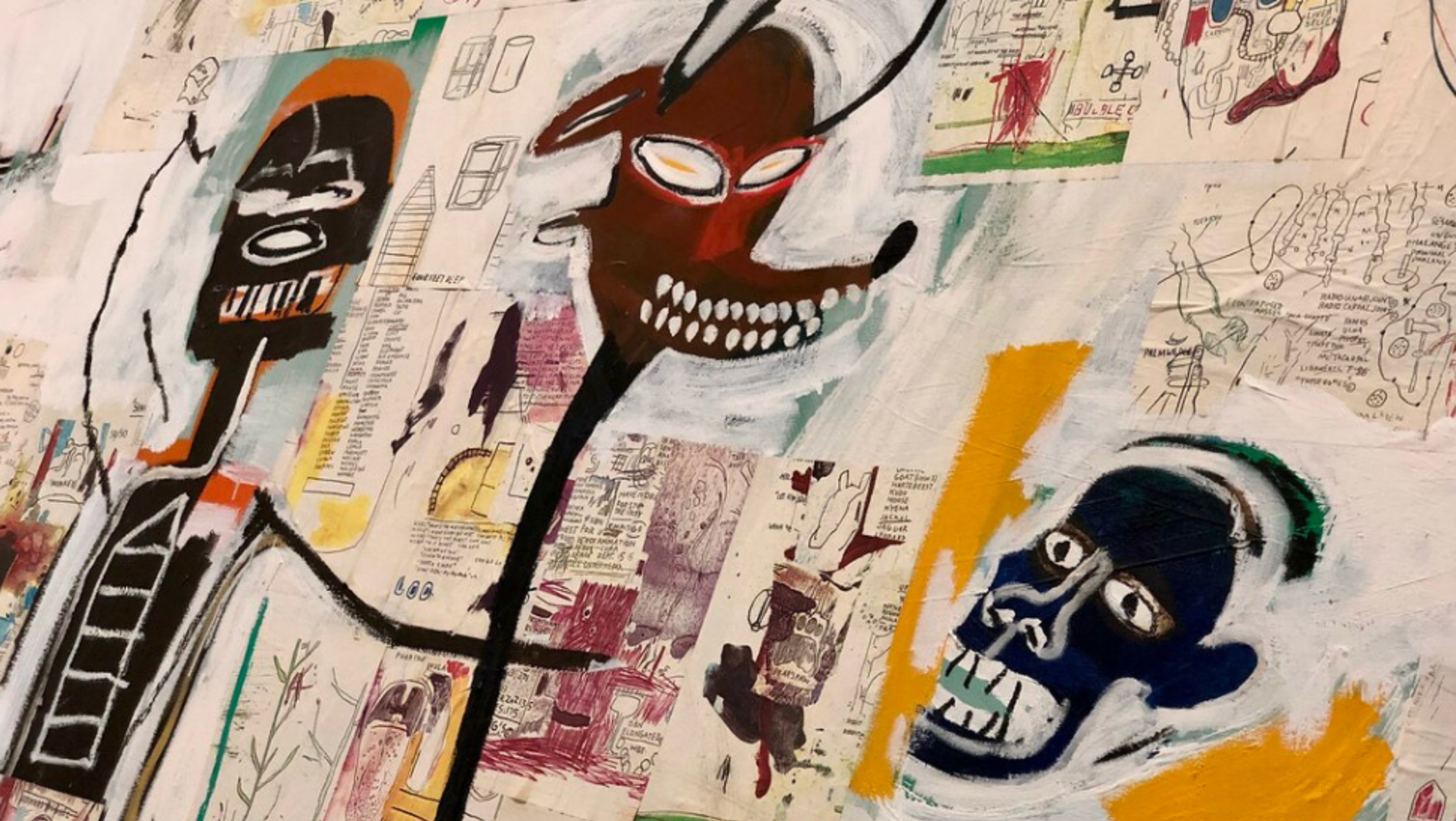 Peter and the Wolf by Basquiat
While many of Basquiat's high-profile contemporaries in the 1980s New York art scene died young (Keith Haring, Robert Mapplethorpe, Basquiat himself), most of them are still alive, kicking, and creating. Here are just a few artists you can support today, while you wait for the next Basquiat to go up for auction…
Al Diaz
The SAMO© Loft

Basquiat collaborated with Al Diaz on the SAMO© tagging project that spanned lower Manhattan in the late-1970s. While Basquiat was to later declare that "SAMO IS DEAD" throughout downtown Manhattan, Al Diaz's creative spirit was still very much alive. An internationally recognised graffiti artist, Diaz quickly became an established part of New York's street art scene. He went on to spend the next five decades creating art – notably the New York subway Wet Paint series – and he is currently considering the resurrection of SAMO©...
Barbara Kruger
A conceptual collagist, Barbara Kruger exhibited alongside Basquiat and Haring in the Annina Nosei Gallery 1981 Public Address group show. Kruger mixes advertisements and newspaper headlines to comment on society's obsession with controlling women's bodies. Working in a palette of black and white, with strategically jarring splashes of red, Kruger continues to explore many of the themes that occupied Basquiat.
Michael Holman
In 1979 Basquiat formed Gray: an industrial noise rock band that went on to perform at iconic venues like Mudd Club and The ICA. Filmmaker Michael Holman was one of Basquiat's fellow co-founders and he went on to direct Basquiat: an exploration of the artist's life. A self-described deconstructionist and historical absurdist, Holman often uses controversial symbols in his artwork. Some of his best known work is Gold Leaf, a series of metallic paintings, incorporated the confederate flag to explore questions of identity and race in contemporary U.S. society.
Yayoi Kusama
Yayoi Kusama is widely considered to be one of Japan's most important artists. Active in the same circles as Basquiat, Kusama faced many of the same prejudices over her race and gender. Kusama's soft sculptures and repetitive, near-obsessive, polka dot paintings are instantly recognisable and artists as diverse as Yoko Ono and Superchunk are inspired by her work. In 2014 the Infinity Nets series sold for $7.1 million at auction and the Kusama pumpkins are currently touring the world.
Lee Quiñones
Lee Quiñones first gained recognition for his subway art and as one of the main contributors to the first ever completed painted subway trains to run. As Quiñones' art evolved he began incorporating political and pop art references into his work. Often compared to Basquiat, both as a member of New York's art scene and as a fellow Puerto Rican, Quiñones' style remains uniquely, and defiantly, his own.
____________________
Discover more street art | pop art | modern & contemporary art
You might also like:
In the Spotlight: The Art of Falcó
From the Streets to the Gallery: Meet the Top Street Artists of Today