Written by Simone | 29th April 2019
La Dolce Vita has become synonymous with the best of Italy. Literally translated it means 'the sweet life', but that hardly says it all. It's difficult to capture in words. Let's use images instead.
1. Anita Ekberg in La Dolce Vita
We can't have this list without a reference to the iconic 1960s film. La Dolce Vita was widely used in Italy before Federico Fellini's cinematic masterpiece aired; after its release, the phrase caught on with the rest of the world, too. The Italian drama follows paparazzi journalist Marcello Rubini on his journey looking for the "sweet life" of Rome. Anita Ekberg plays Sylvia, an unattainable dream woman. Their scene together in the Trevi fountain is considered iconic (and still referenced in contemporary cinema, such as Sofia Coppola's Lost in Translation).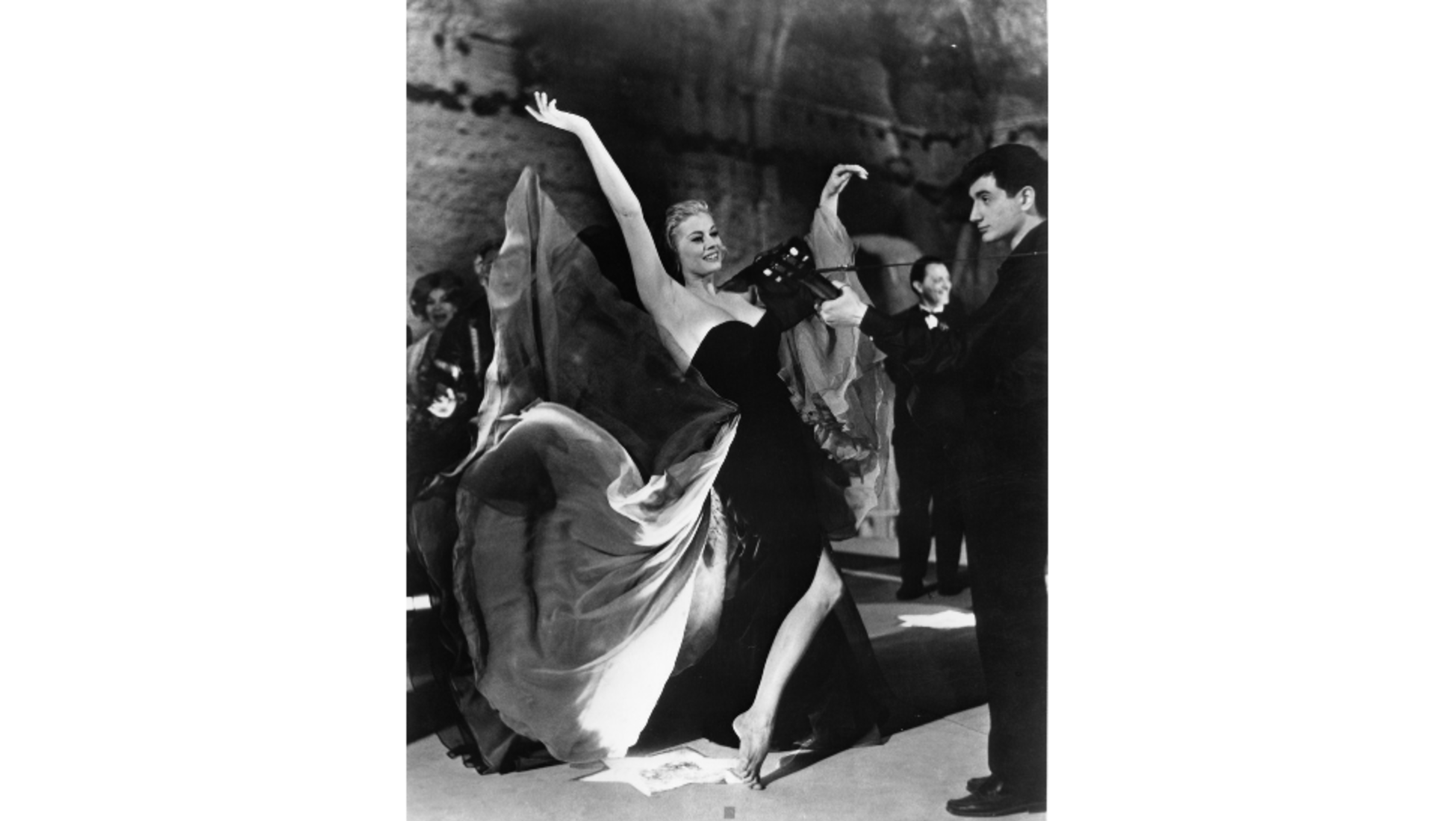 Anita Ekberg in the 1960s film La Dolce Vita
2. Oscar Ricciardi - Marina di Capri
Chasing the sweet life becomes second nature when you are surrounded by beautiful scenery. La Dolce Vita is intertwined with Italy's beautiful sunlit vistas, captured perfectly in this oil painting by Oscar Ricciardi. With its soft colours and easy brushstrokes, he illustrates the harmonious scenery of the Italian seaside effortlessly. Ricciardi's work is a perfect example of La Dolce Vita, as the love for his country shines through in each and every painting.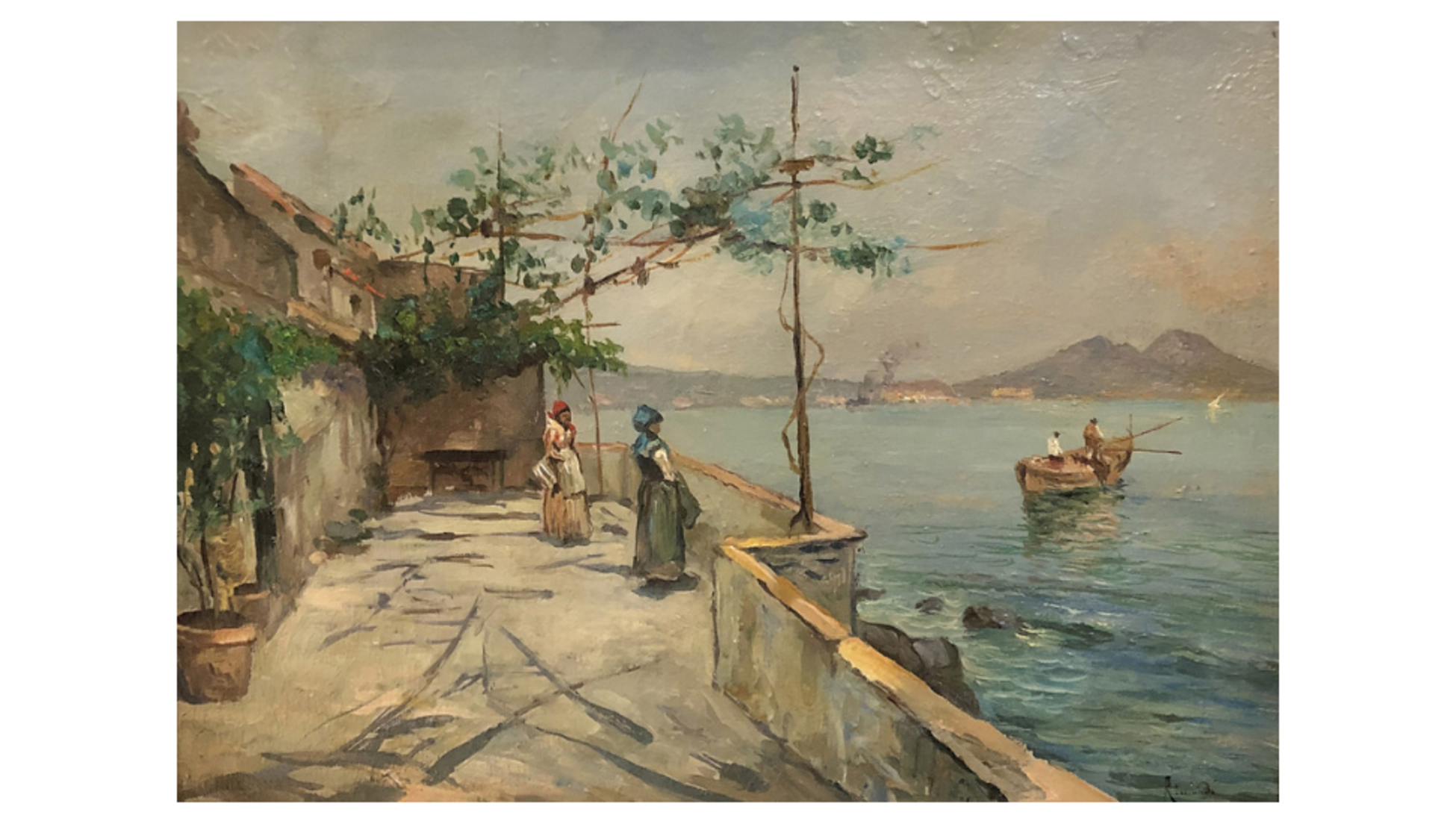 Ricciardi Oscar (1864-1935) (Attr. a) - Marina di Capri

3. Armando de Lauzieres - In Cortile
La Dolce Vita is all about enjoying the little things and living in the moment: dressing up nicely and spending time with family and friends; having dinner together and sharing a bottle of wine. This oil painting by Armando de Lauzieres captures a peaceful moment in the Italian countryside.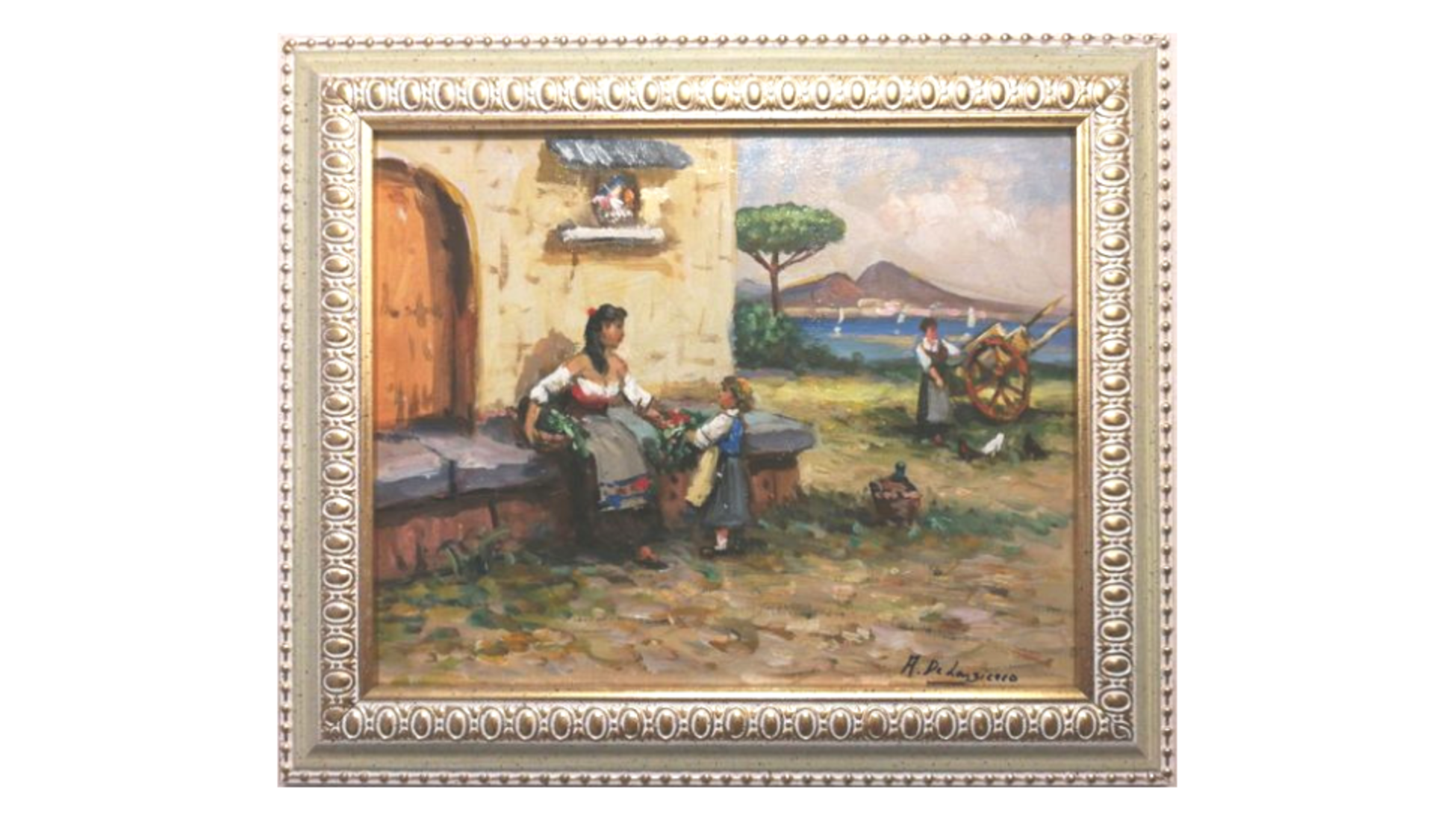 Armando de Lauzieres - In Cortile (1970)
4. Giuseppe Pennasilico - Terrazzo Ligure
These days everything seems to be about hard work and 'having it all'; being busy is something to be proud of and even things that should be relaxing in nature, like watching Netflix or doing yoga, become stressful due to the debilitating amount of choices and the pressure to do well. What Italians seem to understand is that the key to happiness does not lie in doing more work, but rather in doing more of the things that make you happy. It is not about climbing the career ladder, but doing something that brings you joy - or maybe not doing anything at all for a bit.
'La Dolce Vita' is also about 'Dolce far Niente' – the sweetness of doing nothing. This bright oil painting by Giuseppe Pennasilico shows you two women sitting on a sunlit terrace; possibly doing some work or playing cards, with a figure in the background taking in his or her surroundings. 'Dolce far Niente', indeed.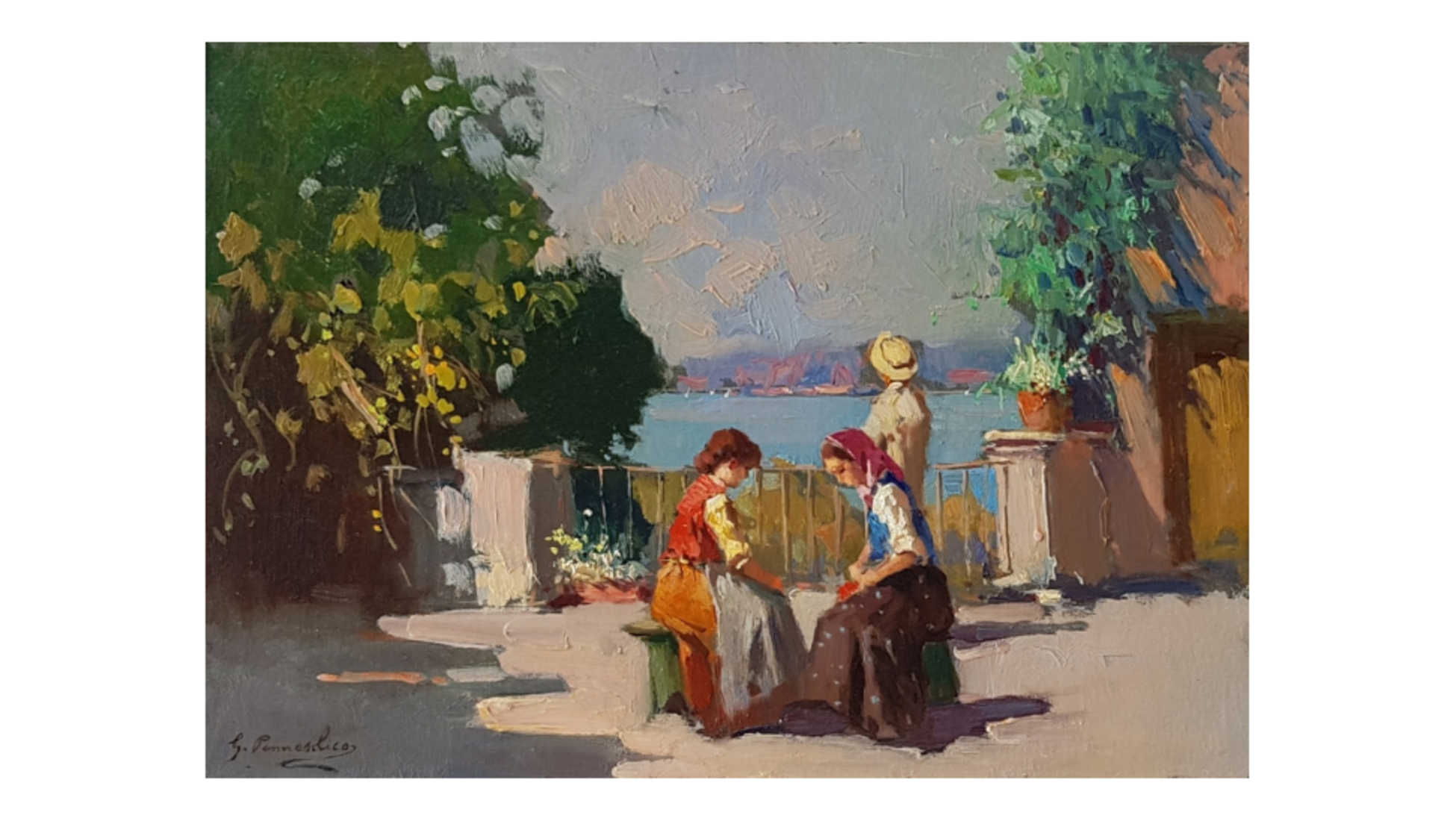 Giuseppe Pennasilico (1861-1940) - Terrazzo Ligure

5. Achille Capaldo - Natura Morta
Last but not least, what is La Dolce Vita without delicious food and a good glass of wine? As the world's biggest wine producer and one of the leading countries in producing olive oil, certain cheeses, olives, grapes, oranges, lemons and tomatoes; good food with fresh ingredients is as inevitable as it is necessary. Achille Capaldo's oil painting, Natura Morta, places food at the centre of the canvas and, by extension, the centre of life. Taking the time to appreciate the shape, colour, beauty and, of course, the taste of our food is the spirit of La Dolce Vita.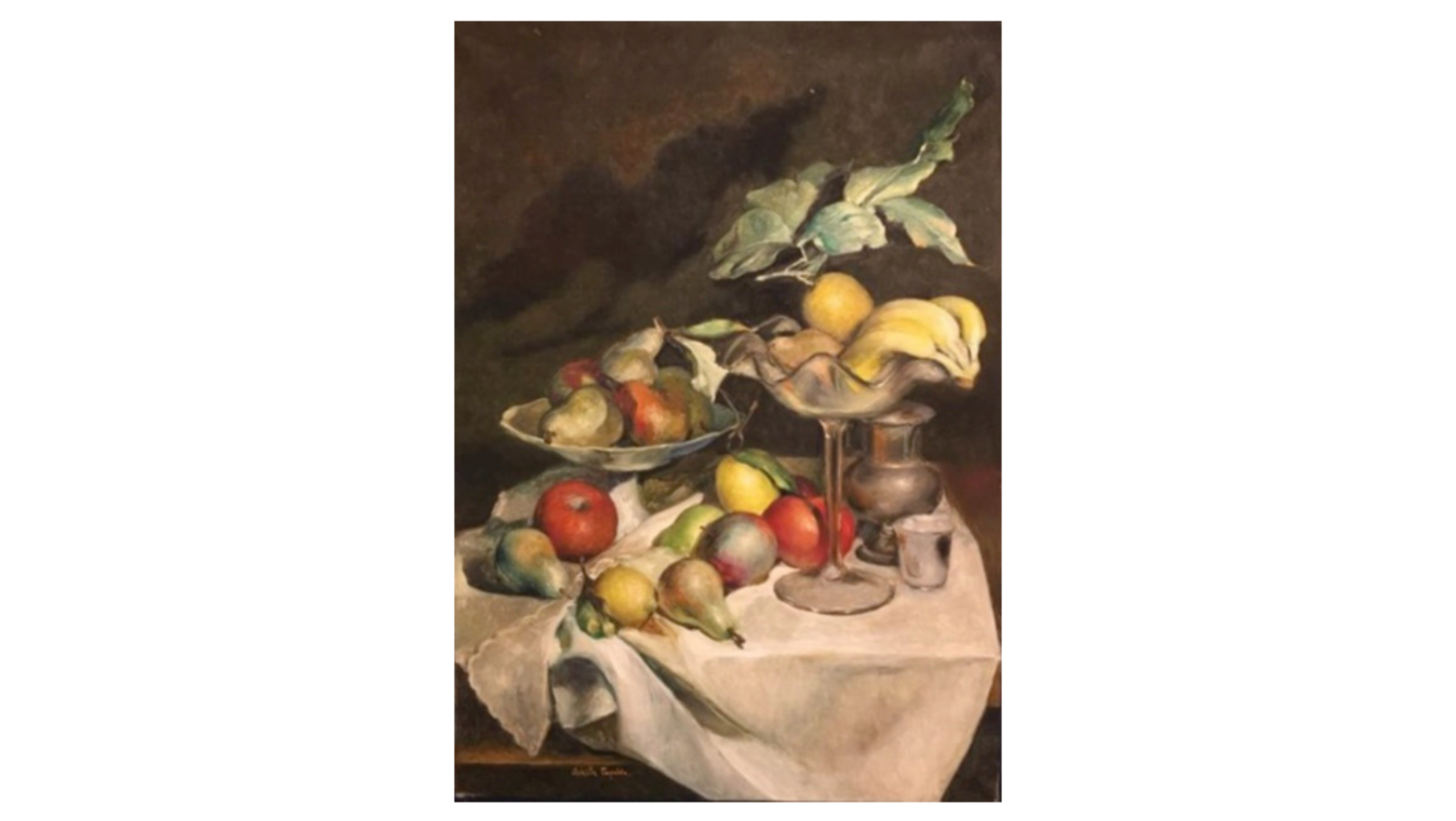 Achille Capaldo - Natura Morta
____________________
Want to bring a little bit of 'La Dolce Vita' into your living room? Discover Italian art on Catawiki.
Discover more classical art | photography | wine
You might also like these articles: