Written by Simone | 5th June 2019

Finding the perfect wine has become somewhat more achievable since the introduction of Parker Points. But what exactly are Parker Points? Our wine expert Daniel Elswood is here to explain everything from start to finish, and even has some tips for new wine collectors.
What exactly is a '100 Parker Point' wine?
Daniel: The 'Parker Point' is the score originally given by Robert Parker Jr. He started The Wine Advocate in 1978 as a bi-weekly free newsletter where he published articles and independently reviewed wines. This has gone on to become one of the most widely read and subscribed news channels in wine and certainly one of the most highly regarded. Parker historically has been particularly influential in Bordeaux, Rhone & American wines, though in recent years, with more and more critics working for him at the Wine Advocate, the diversity of wines reviewed and regions has dramatically increased. At one stage it was reported that Parker had insured his nose and palate for $1,000,000, earning him the nickname "the million dollar nose."
So, how does this point system work?
Daniel: The point system works using 50-100 points to grade wines. The wines are tasted without consideration given to name or price, and for the most part, are tasted blind against other similar wines. Only a very small percentage of wines get graded 95 points or higher and only a tiny amount will ever be labelled 100 points. A breakdown of the points:
96–100 – Extraordinary
90–95 – Outstanding
80–89 – Barely above average to very good
70–79 – Average
60–69 – Below average
50–59 – Unacceptable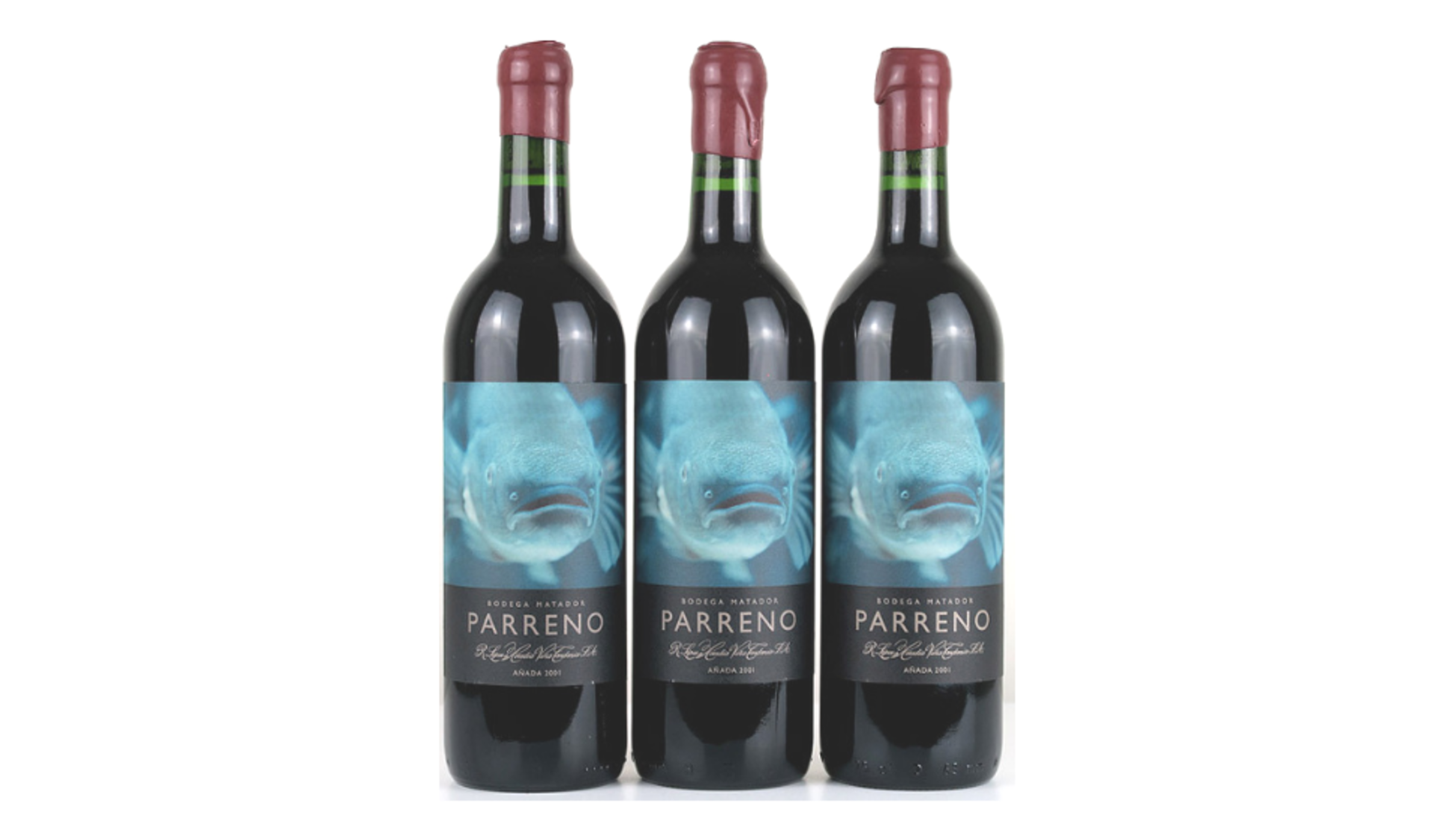 2001 Viña Tondonia Matador Parreno | 100/100 points by the Wine Advocate

What is the effect of the point system on the wine market?
Daniel: To be awarded 100 points from Parker is one of, if not the most prestigious and well-noted accolades in the wine world. It can make an unknown winery an overnight sensation and, in some cases, can treble the value. An example is the recent release of Sassicaia 2016: the release price in January was £635 (€715) per six, however, it's now trading week-on-week for around €300 per bottle and has even sold for up to €2400 for a case of six.
Though the prices overnight can vastly increase, the effect on long-term value must also be appreciated. As an example: the 1985 Sassicaia, which was also released at normal levels against former vintages, a bottle of this 100 Parker Point wine now sells for around €1300-€1600, compared to the 84 or 86; both of which auction for around the €200 mark.
For an overall vintage, having many Parker 100 awarded wines can really enhance the overall opinion of a vintage. Examples are the 2009 & 2010 harvests in Bordeaux. Both were already starting to look like some of the best in history, but when Parker released his results with 29 100 Parker Point wines across the two vintages (2009 had 18 and 2010 had 11), this helped to cement the importance and considered standard.
Do you have any advice for new wine collectors?
Daniel: Look for wines with 85 Parker Points or above and don't forget to check drinking windows [the window of time when a wine is likely to be best for drinking] which are often provided and which can be very important depending on your intentions for your collection.
Are you looking to drink parts of the collection or is it purely for investment? Many of these 100 Parker Point wines are still very young and are best to drink in 10-30 years time. So if you are looking to indulge and enjoy your collection from time to time, looking for wines that are going to be ready to drink sooner will be a good bet.
Storage is also an important consideration. In order to keep bottles in optimal condition and to maintain peak values, wines must be stored correctly. Ideally in a dark place with a constant temperature of around 10-15 degrees and with humidity around 55-60%.
For top vintages and high scoring wines, try checking out vineyards either side of the property and also the second labels. Many of the top wines share vineyard borders with other, lesser-known producers who can offer great value. For second wines, an example of a truly exemplary second label is the 2009 Les Fort de Latour, the second wine of Chateau Latour. The Grand Vin was awarded 100 Parker Points and costs around €1,000, whereas the second label costs a fifth of the price at circa €200 and is considered to be excellent in its own right.
If your budget doesn't stretch to top wines from the Parker list, try looking at some of the many other critics or wine competitions. Decanter, for example, runs an annual wine competition with one hosted in London and the other in Hong Kong. These blind tastings see over 15,000 wines being tried by panels of professional tasters, with each team of judges having a particular interest in the region or country being tried. With wines starting at supermarket level going up to £100+ per bottle, these can highlight excellent value for some great quality bottles.
Find your own 100 Points Parker wine in our exclusive auction (31st May - 13th June 2019).
Discover more wine | red | white
You might also like these articles: