Written by Rob Meershoek | 7th June 2019
When it comes to design, very few concepts will be as recognisable as the Staatliches Bauhaus, or Bauhaus in short. Founded as a school in the German city of Weimar in 1919, its modernist ideas and principles are just as important today as they were a century ago.
History
The Bauhaus School of art was officially founded on 12th April 1919, when the Weimar Saxon Grand Ducal Art School and the Weimar Academy of Fine Art merged. Walter Gropius was appointed as the new director. In 1925 the school moved to Dessau and during the last two years of its existence (1932-1933) the school was located in Berlin. The school has been led by three different directors, all architects:
- Walter Gropius from 1919 to 1928
- Hannes Meyer from 1928 to 1930
- Ludwig Mies van der Rohe from 1930 until 1933
Predictably, the changes in location and leadership caused shifts in the predominant ideas and convictions within the institution as well. Nevertheless, its basic founding principles remained consistent throughout the institution's short period of existence.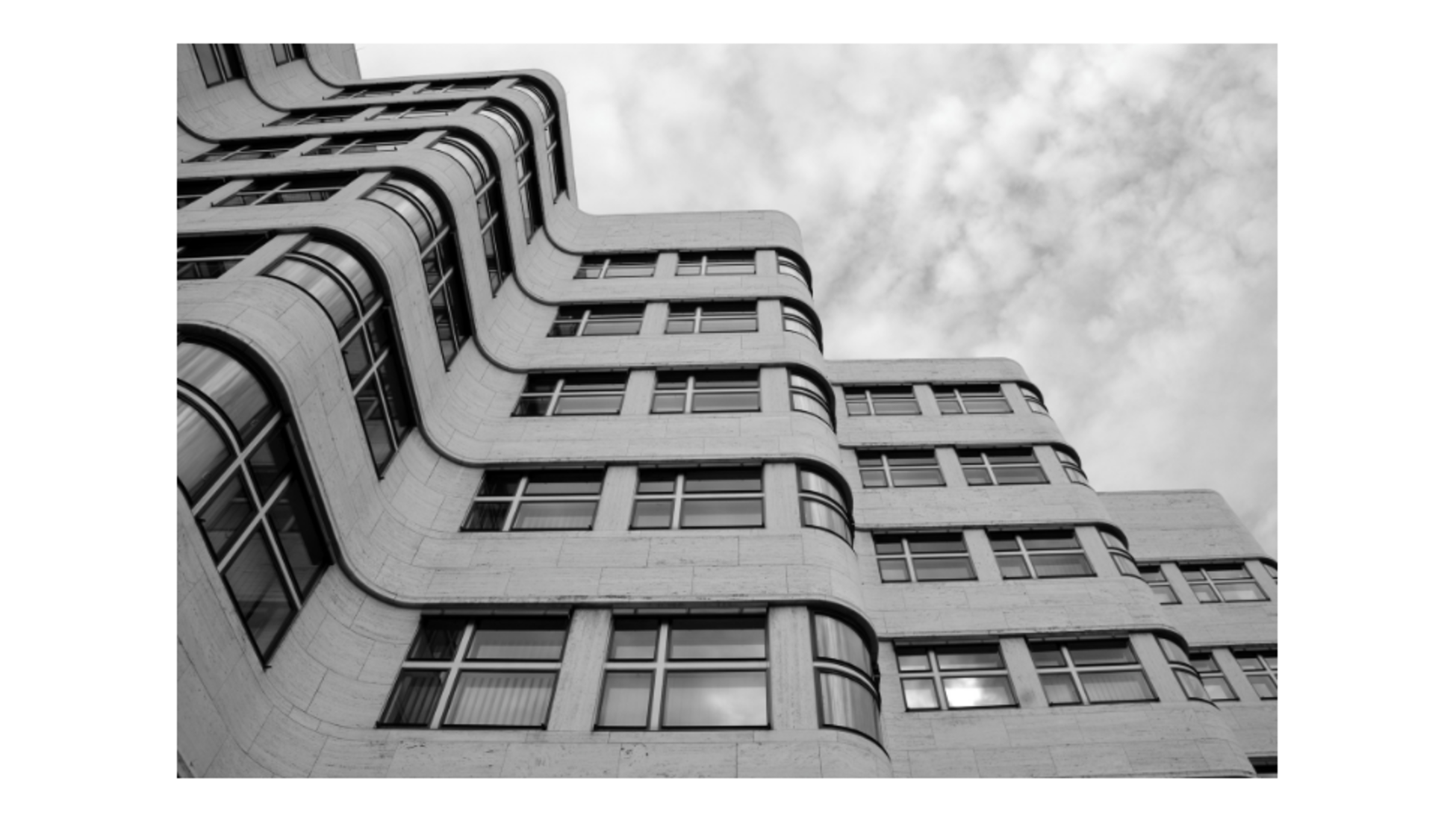 Staatliches Bauhaus building | editorial credit: meunierd / Shutterstock.com
Principles
The basic principle on which the Bauhaus school was built was the 'Gesamtkunstwerk'; combining art, design and architecture without the traditional distinction between craft workers and artists. Using modern day technology that enabled large scale production. Aesthetically produced design and art became available to everyone, as opposed to a small elite group that could afford it.
The idea of the Gesamtkunstwerk in itself wasn't new and it fit in with the modernist ideas of the time. But the goal of Bauhaus was to take it a step further and teach a large group of students how to reach a very high level of aesthetic refinement and quality, by introducing new techniques, new materials and new ways of thinking.
Bauhaus products were designed to be simple and to be a perfect combination of form and function, using the right materials. This "form follows function" principal reduced decoration and ornaments to a minimum.
Influence
Although Bauhaus was not completely unique (similar modernist initiatives came to fruition in several other countries during and after the 1920s) the impact the school had in the decades after was, and still is, huge and widespread. One of the reasons for this was the fact that after the Nazi regime closed down the school in 1933 (claiming it was manifesting communist ideas), many of its teachers and students emigrated and or were exiled to other countries, bringing their ideas and beliefs with them.
____________________
In our premium auction that will take place from 7th June to 17th June, we want to commemorate what Bauhaus has meant for design in the 20th century.
Discover more design | lamps | decorative design
You might also like these articles: