Marilyn Monroe is still considered America's (and not only) dream girl. The actress's controversial life and death have always sparked a great interest in everyone, but there is a lot more to Marilyn Monroe than her real birth name - Norma Jeane Mortenson. We gathered some facts about her, that you probably would have never guessed!
1. Her breathy voice was adopted
As a child and teenager the actress experiences problems with stuttering, especially when excited or nervous. One of her most recognisable traits, her throaty voice, was actually adopted during her sessions with a speech therapist in order to overcome her stuttering. During the filming of Something's Got to GIve Monroe's stutter came back. Soon after she was fired from the production, due to the fact that she could barely deliver her lines.
2. Her marriage at 16 was arranged
When Monroe was only 16 and still Norma Jean Baker, she was living with a family friend Grace Goddard. After deciding to move, she could not take Norma along, so the only way for Baker to avoid going to another foster home or orphanage was to marry. They ended up asking their next door neighbour, James Dougherty, who thought she was extremely young. After the two talked and got along well, they married shortly after Baker turned 16.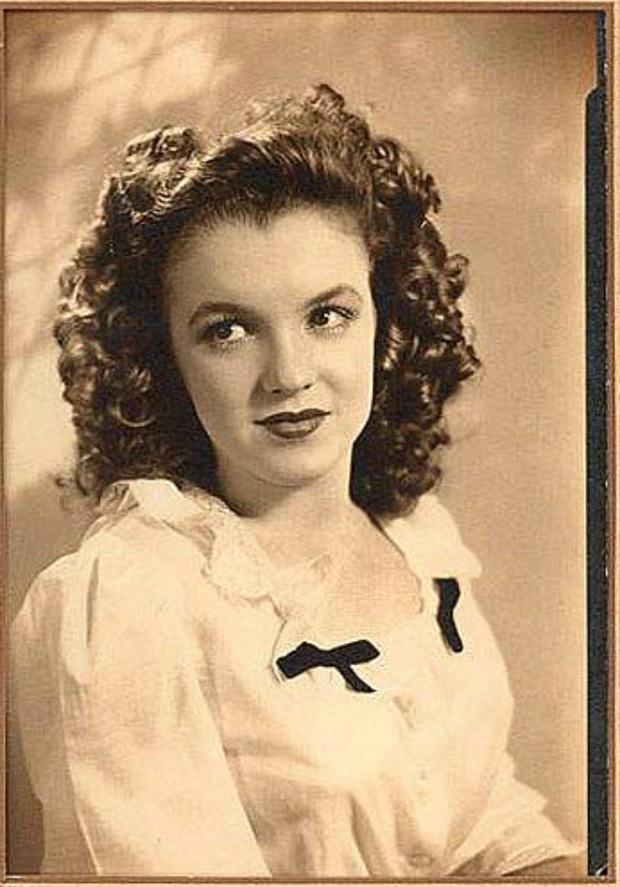 Credit photo: Getty Images
3. She was meant to play Holly Golightly
Truman Capote, the author of the novel Breakfast at Tiffany's wanted to cast Monroe for the lead role as Holly Golightly in the movie. The actress ended up rejecting the part because of her acting coach and personal advisor, who though that she should not play this type of character. Apparently Capote was not thrilled to find out that Audrey Hepburn was Paramount's choice for the lead.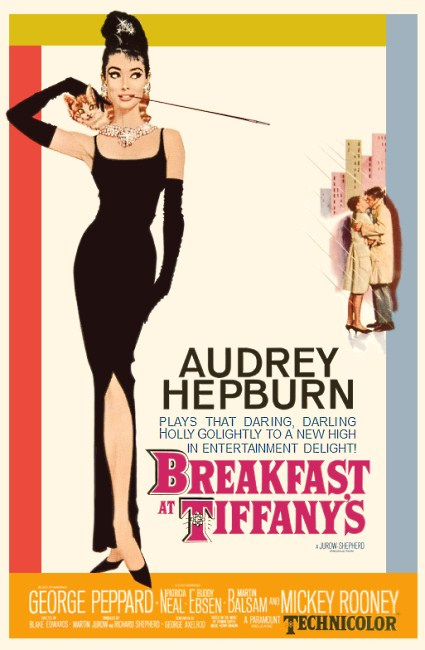 4. She was paid $50 for her nude photos in Playboy
Monroe was paid the poor amount of $50 for a photoshoot in 1949, of which some photos later appeared in the very first edition of Playboy magazine in 1953. The photos were originally taken with a different purpose, but later Hugh Hefner bought the photographs from the company for only $500.

5. She had two plastic surgeries
The medical notes and X-rays proving that Marilyn Monroe had two plastic surgeries were recently sold in auction for $25,600. Johny Hyde, Monroe's agent at the time, paid for her chin implant and a small nose job at the tip of her nose in 1950.

6. She was not plus-sized
Marilyn was 1,67cm tall, weighed 53,5kg and had a 56cm waist. All of those metrics are below the average for women both now, and back then. The rumours that Monroe was a size 16 during her acting career are also false. When the dress from the night she sang "Happy Birthday" to JFK was prepared to sell on auction, she was put on a model of size 2.
7. She was not a dumb blond
One should not be fooled by Monroe's appearance and most of the characters she portrayed. Often dismissed as a 'dumb blond', Marilyn was actually quite the opposite. The actress enjoyed surrounding herself with intelligent people and liked discussing topics of all kinds. Moreover it appears that at the time of her death, Monroe had a private book collection with over 400 volumes, some of which were first editions.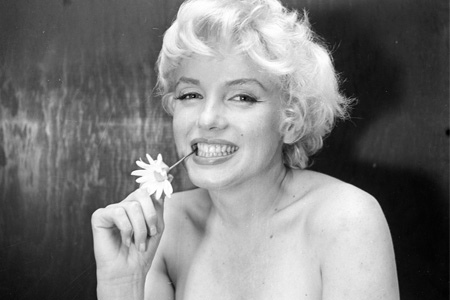 8. Mariah Carey bought her piano
In 1999 singer Mariah Carey bought Monroe's white baby grand piano in auction for $662,500. The piano originally belonged to Marilyn's mother, who sold it. Later Monroe bought it again and kept it until she died.
9. The nude crystal gown was sewn on her
We have all seen the incredible flesh-coloured, extremely tight, covered in crystals night gown Marilyn Monroe wore on the night she sang "Happy Birthday" to John F. Kennedy in 1962, a few months before she died. The dress she wore was so tight that it had to be sewn on her, there were no zippers or buttons on it. In 1999 the dress was bought in auction for $1,26 million, making it the highest price paid for a singe piece of clothing at the time.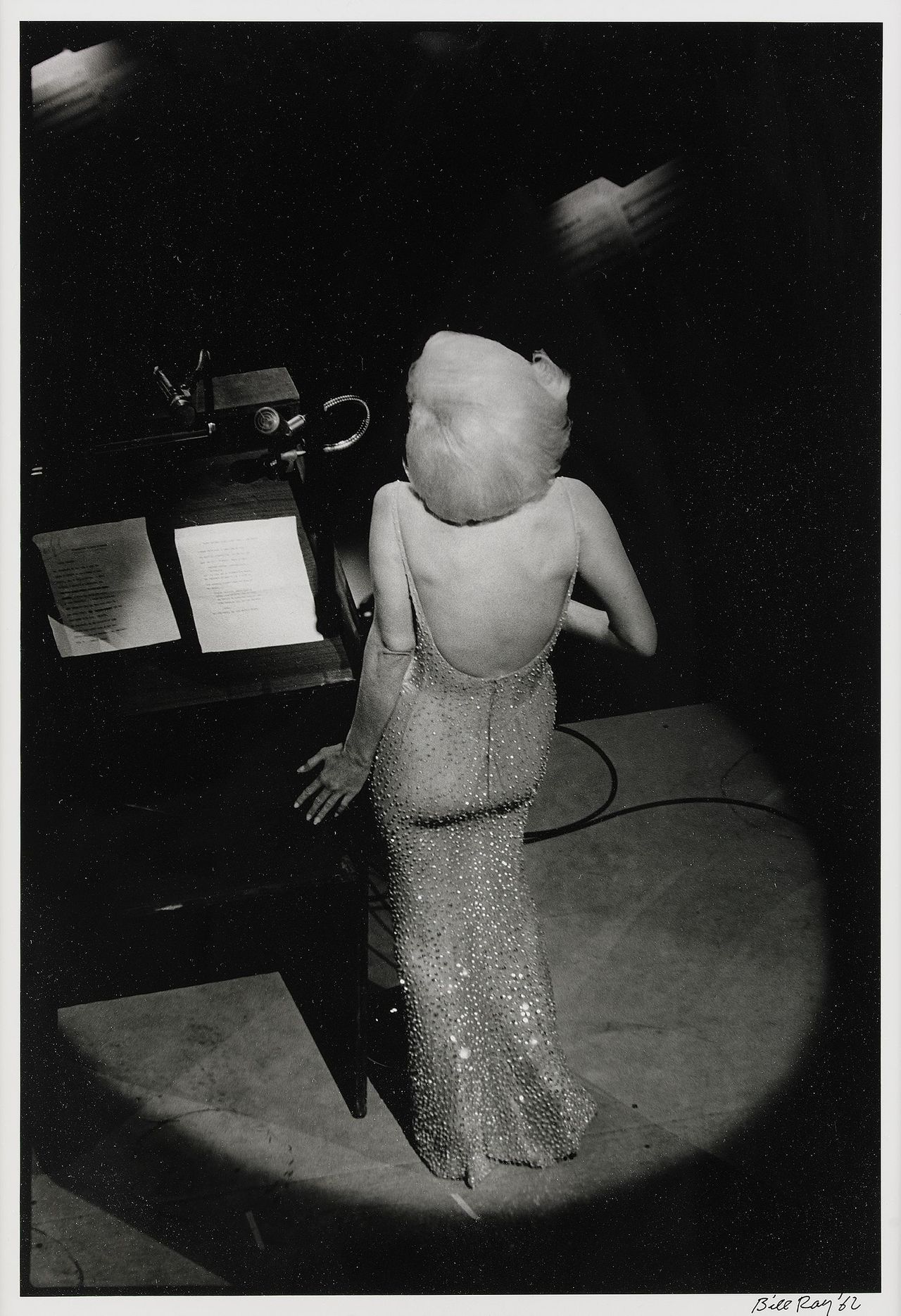 Credit photo: Bill Ray, 1962
10. THE Dress
How many of you imagine Marilyn in that white dress from The Seven Year Itch when you hear her name? You know, that white dress from the subway photoshoot, the look that you see at least 3 girls in at your Halloween party. That dress was put up for auction in 2011 and was sold for $5,6 million!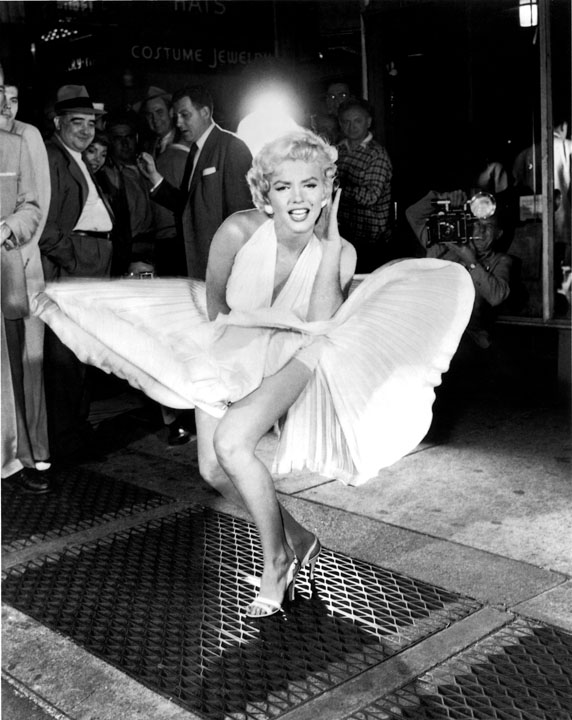 Every week you can find special items on Catawiki related to Marilyn Monroe, such as rare photographs!