Written by Beulah | 31st July 2019

Oversized 1970s square rims, skinny 1990s frames, 1950s Ray-Ban shades and 1960s Summer of Love style heart-shaped sunnies: vintage sunglasses are making a glorious comeback, and we are ready. In order to help you buy and care for the best pair of vintage sunglasses, we've asked our fashion expert Stefania Filizola for her tips and tricks.
Hi Stefania, what is the first thing we should consider when choosing a pair of vintage sunglasses?
Stefania: I would recommend finding your favourite decade, as style and condition can vary a lot over the years, but also choose the shape you feel would suit you the most. When buying vintage sunglasses, the best option is always to get 'New Old Stock' items that were preserved properly over the years, unless you don't mind the patina, the scratches and the discolouration that can often be found on vintage fashion items. As it can be quite challenging to find a pair of sunglasses in wearable condition before the 1950s, I would start from this era and choose the style that fascinates you the most.


Versace Medusa Gold sunglasses
Can you tell us a bit about the history of sunglasses?
Stefania: Of course! In the 50s women were wearing cat-eye sunglasses while the Ray-Ban Wayfarer and browline glasses (later in the 80s known as Clubmaster) were introduced and became an instant hit amongst men and many public figures in the USA, including Malcolm X. The 1960s brought the square-shape sunglasses for women with thick and bold colourful frames that were already popular in the 1940s; Bob Dylan was one of the first men who wore and was pictured with sunglasses in 1960s but, unlike women's sunglasses, frames for men were quite basic and mostly in black.
Aviators were originally created in the 1930s by Bausch & Lomb to protect the eyes of pilots and became a fashion statement later on, around the 1970s. As music played an important cultural role at the time, sunglasses were regularly worn on the stage and the first disco music brought also large sunglasses with big colourful lenses. Oversized eyewear in general in the 1970s was a big trend, attributed also to American first lady, Jacqueline Kennedy Onassis, often pictured with large oval and dark sunglasses.
Fashion trends come and go and often return. The Ray-Ban Wayfarer and Aviator both made a great return in the 80s, thanks to movies like Top Gun and music stars like Madonna. This time with more sombre lenses, these styles were worn and loved by both women and men. In the 1990s, sunglasses became slightly smaller in size and with colourful lenses and the end of the decade brought back simple black sunglasses, like the ones worn in the movie Men In Black released in 1997.
Jean Reno round sunglasses
And what brands do you recommend buyers look out for?
Stefania: If you're buying vintage sunglasses to wear, it really depends on personal taste and preferences in terms of shape, material and design. However, I would recommend buying iconic vintage frames by Cartier, Casanova, Cazal, Persol Ratti, early Ray-Ban or fashion brands like Jean-Paul Gaultier, Fendi, Versace, Chanel and Christian Dior which have made the history of eyewear design and will hold their value over time.
Every brand is known for a particular signature style, so whether it's a steampunk Jean-Paul Gaultier, a bold gold medusa Versace or a timeless ultra vintage Ray-ban Wayfarer made in the USA; buying and wearing a vintage frame is always a very exciting discovery. On Catawiki we auction pre-owned sunglasses in very good condition but also 'New Old Stock' items, which is always the best option from the collector's point of view.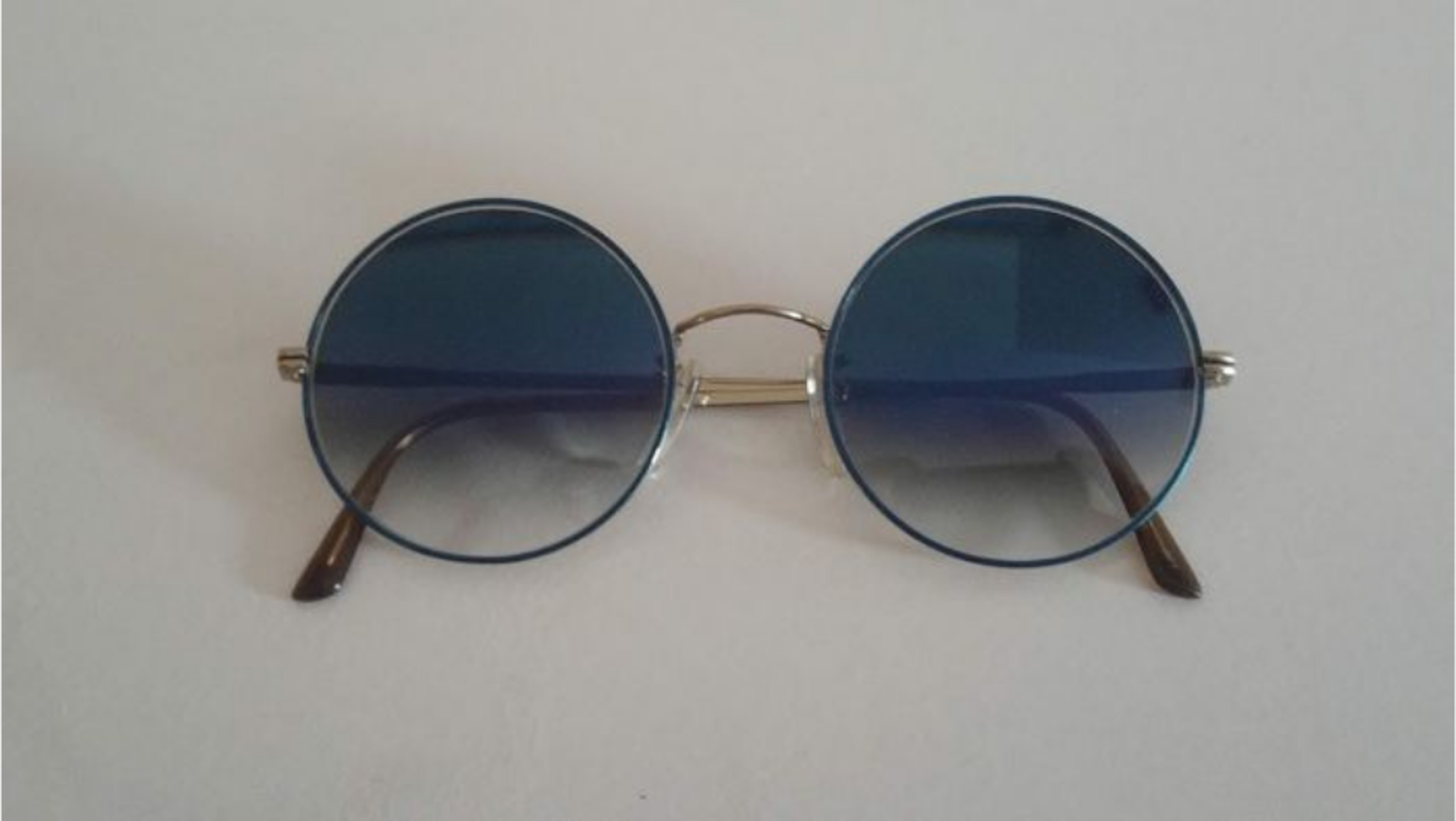 Essilor round, tinted sunglasses
Are you noticing any changes in the kind of vintage sunglasses people are buying?
Stefania: It really depends on the different drivers behind the purchase. A passionate vintage fashion collector would not miss the chance to get a crazy pair of Casanova Sunglasses, a rare edition of Chanel Sunglasses from the Karl Lagerfeld era or the foldable Persol Ratti sunglasses.
For the general fashion lovers, we can see that Aviators seem to be the most popular style at the moment compared to frames made of acetate. A good metal frame, gold-plated, preferably with colourful lenses in blue, yellow or nuanced pink will always fetch or exceed the reserve price on Catawiki. Nowadays, vintage Cartier sunglasses are worn by stars like Chris Brown or Drake while Lady Gaga, Kanye West or Brad Pitt are often pictured with Cazal shades - I am not surprised to see this trend in our weekly auctions as well.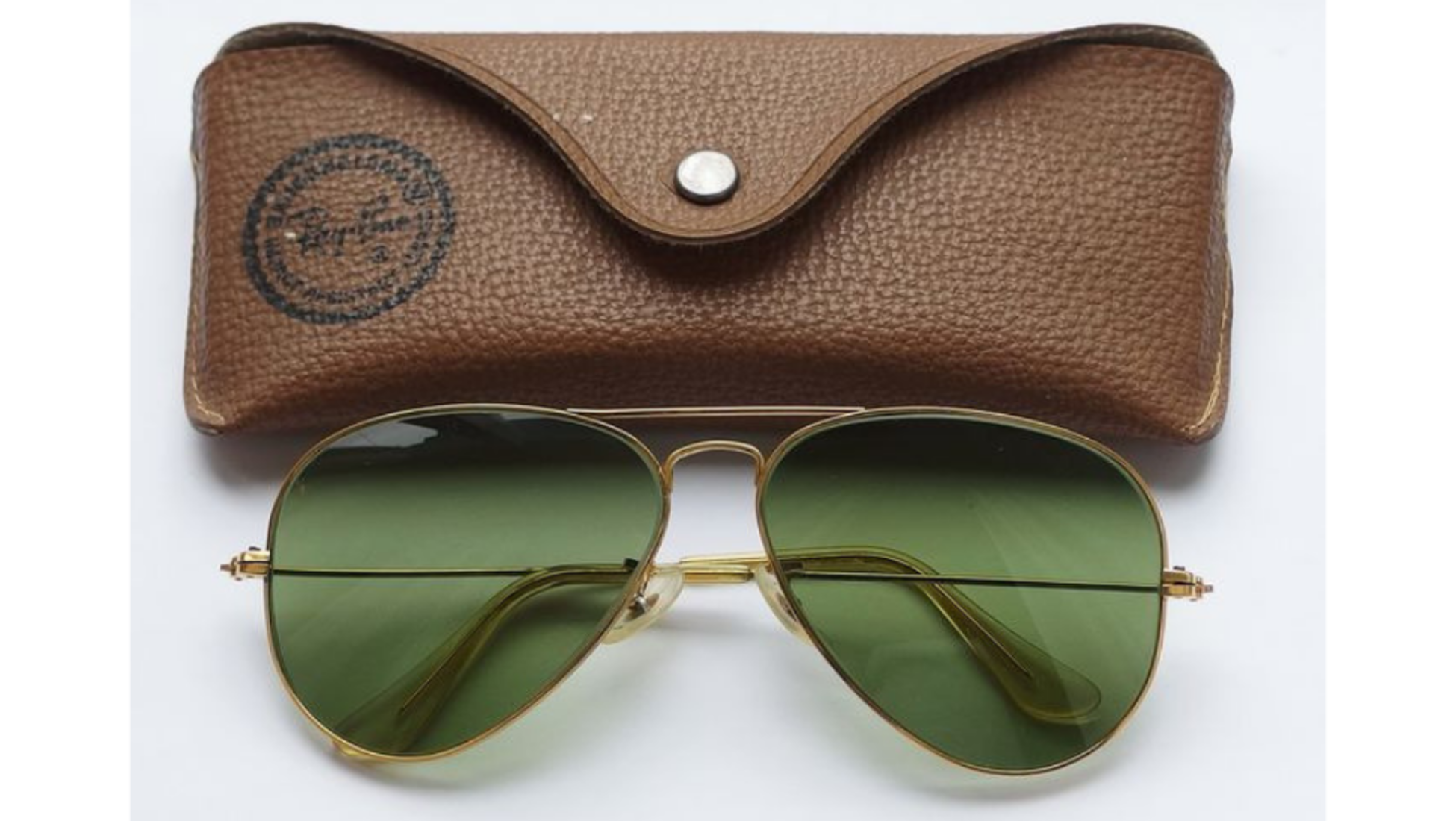 Ray-Ban B&L - Aviator Sunglasses

There are a lot of scary stories at the minute about sunglasses that don't protect wears from UV rays. Is this an issue with vintage sunglasses and are there any brands that are better or that we should avoid?
Stefania: Sunglasses by good brands often come with very good lenses too. Otherwise, it's common practice to bring the frame to the optician and have it professionally reglazed. It's also possible to buy vintage quality lenses in new condition to keep the sunglasses fully vintage. For instance, vintage Ray-ban sunglasses always come with high-quality Bausch & Lomb lenses or Zeiss sunglasses made in West Germany in the 80s have mineral lenses (scratch-resistant and 100% UV protection).
Do you have any care tips for vintage sunglasses?
Stefania: Store the sunglasses in a dry place and avoid humidity which can cause oxidation to the metal parts. Replace the nose pads which tend to yellow, buy a hard case to keep them well protected and always clean them with a special sunglasses cloth.
____________________
Discover more Vintage Eyewear | Fashion Accessories | Eyewear
You might also like:
How to find the perfect sunglasses to fit your face
10 iconic eye-catchers: what's your favourite type of sunglasses?