Written by Simone | 2nd August 2019
Most of the stories written about Moët & Chandon's legendary champagne brand Dom Pérignon focus on the myth of the eponymous monk that supposedly invented champagne. What we're wondering is a bit more practical. What does it taste like? Is it worth the (considerable) price tag? All will be answered by our wine expert, Daniel Elswood.
Hi Daniel. What makes Dom Pérignon so special?
Daniel: It is premium champagne made in only the very best years, produced from grapes of only that vintage. The first vintage produced was 1921.
As well as the regular vintage release, Dom Pérignon makes many late release vintage reserve cuvées, as well as artist-collaborated limited releases. Notable artists who've worked with the brand include Jeff Koons, Michael Riedel and Tokujin Yoshioka.
The USP [unique selling point] of Dom Pérignon is perhaps its wide availability. Although [Dom Pérignon is] of very high quality and incredible consistency, there is a very large number of bottles made of each vintage, although the actual number is a very closely-guarded secret.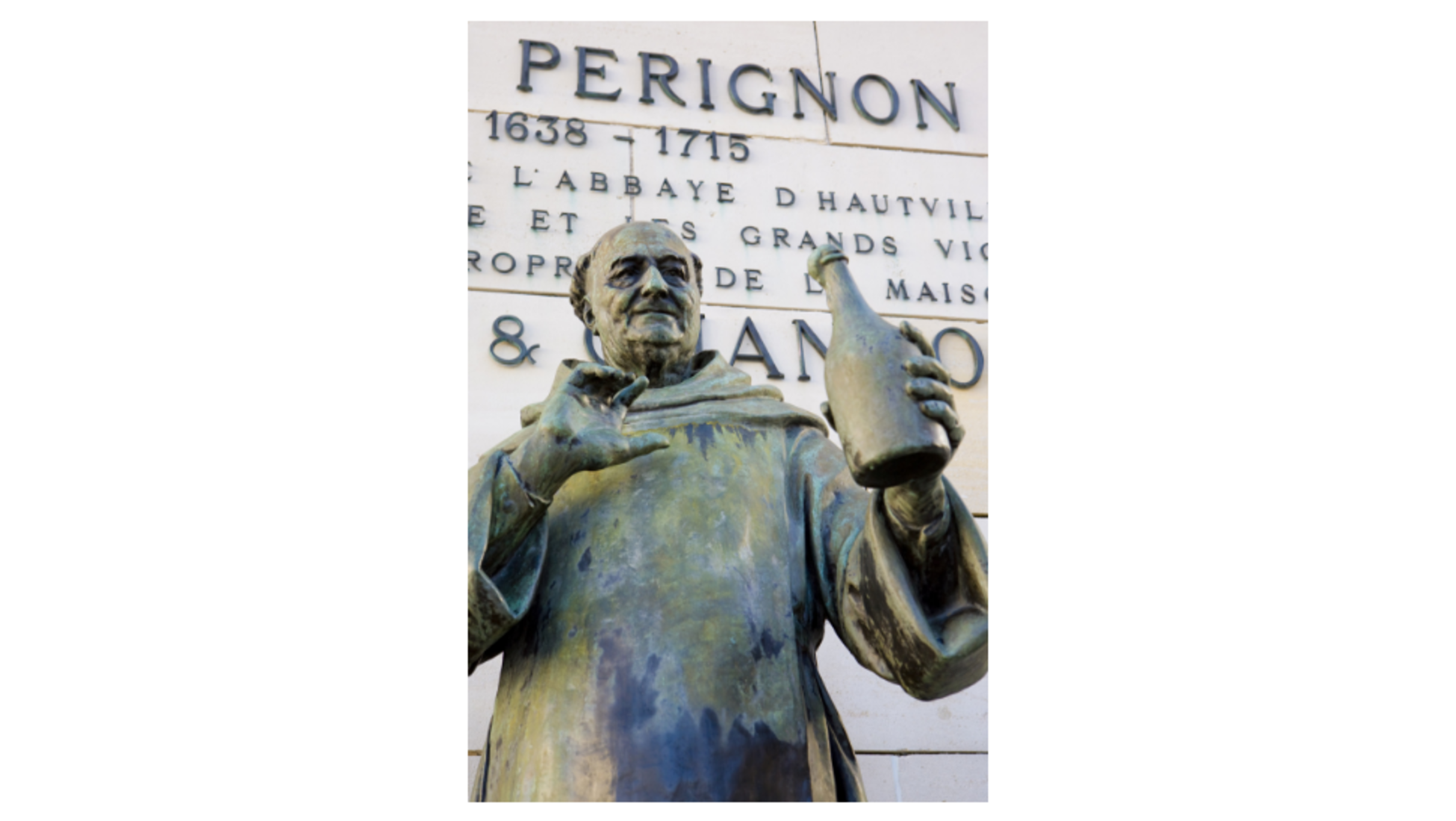 Dom Perignon statue, Epernay, Champagne Region, France (shutterstock.com)

Do you think Dom Pérignon is worth the price?

Daniel: I believe it is. Especially when we consider the framework of top Grand Marque Champagnes, the incredible presence and brand awareness, along with the superb quality, that it's crafted by the top sparkling winemakers in the world, and the feel-good factor of popping that cork.
The current release price for the vintage brut is around €100-120 with the rosé and various late releases and limited editions costing considerably more. One thing Dom Pérignon has always been historically known for is its age-worthiness, with many of the back catalogues of vintages maturing excellently. Bottles from good vintages throughout the fifties and seventies, if kept well, can still be excellent and those from the eighties and nineties are only just coming into their own, matured stage of drinking.
They mature so well, in fact, that Dom Pérignon is releasing their own cellared matured bottles under the Plénitude brand which are called the P2 & P3. In the words of recently retired winemaker Richard Geoffroy: "Dom Pérignon expresses its first Plénitude after seven years in the cellar", with a second plénitude 12 to 15 years after the vintage (first Œnothèque release, now referred to as P2) and a third plénitude after 30 to 40 years (second Œnothèque release, now referred to as P3).
The brand's success and quality of the marque can be much attributed to Richard Geoffroy's 28-year tenure, so it will be interesting to see if new winemaker, Vincent Chaperon (previously Geoffroy's assistant), can maintain this excellence in future vintages.
If you can't afford or find Dom Pérignon, what are other good champagnes to drink and invest in?
Daniel: Any top vintage marques which are designed to age and evolve, such as Taittinger Comtes de Champagne Blanc de Blancs Brut, Pol Roger Winston Churchill, Louis Roederer Cristal, Krug Clos du Mesnil Blanc de Blancs Brut & Charles Heidsieck Blanc des Millénaires.
Perhaps the most important question of all: does Dom Pérignon actually taste good?
Daniel: Absolutely. The blend of grape varieties varies only very slightly each year, with a blend of Pinot Noir and Chardonnay used. Consistently rated as one of the finest grand marquees, loved and revered by both Las Vegas party-goers and wine aficionados alike, the taste is unquestionably excellent.
____________________
Discover more Dom Pérignon | champagne | wine
You might also like these articles: