Written by Tom | 20th February 2020
You'd be forgiven (by some) for thinking that scotch and bourbon were the mainstays of the whisky world, where Ireland, Scotland and the United States reign supreme. But in the past few decades, Japan's commandeered a game-changing ascent into the whisky market, with its fresh take on this much-loved liquor. Japanese whisky is consistently ranked as some of the best across the globe – all the more remarkable considering its relatively fledgling status. How did it become the envy of the whisky world? Our whisky expert, Mark Dermul, has some thoughts.

"Japanese whisky didn't really appear on anyone's radar until it suddenly won a prestigious, but blind whisky tasting in Scotland", explains Mark. The press had a field day, as you can imagine. After the initial shock, people took an interest in Japanese whisky and found out how good it could actually be".
Japanese whisky has in fact been around for some time, far before the Western whisky industry had it on its radar. Back in 1923, the first Japanese distillery was built by Shinjiro Torii. Torii – propelled by his work as a merchant for Portuguese wine – founded the now-established drinks brand Suntory with chemist Masataka Taketsuru, in a bid to create whisky for the more complex and delicate Japanese palate. However, scotch was immensely popular and early variants of Japanese whisky were seen as mere imitations of Scotland's single malts. These similarities to scotch weren't accidental either.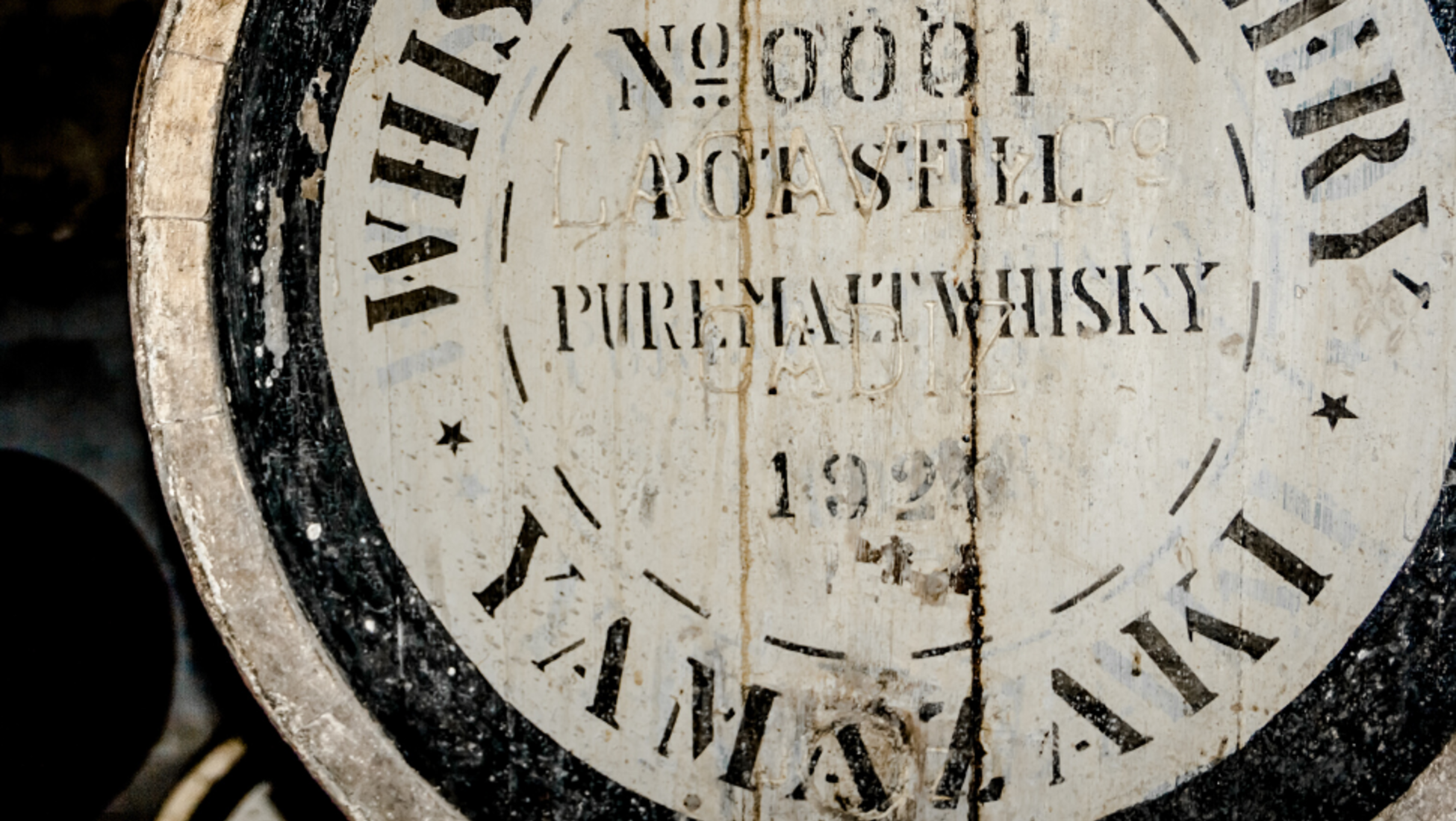 The Yamazaki distillery was the first of its kind in Japan
"Not many people are aware that Masataka Taketsuru travelled to Scotland in 1918 to attend university there and work in several distilleries (including Hazelburn) to learn the tricks of the trade", Mark explains. "When Taketsuru returned to Japan in 1923, equipped with the knowledge of whisky production, he was employed by Shinjiro Torii and given the assignment to build Japan's first whisky distillery: Yamazaki. He later started his own distillery up in Hokkaido, believing the northern climate more akin to Scotland, and therefore the whisky would be more 'Scottish' as well."
Defining flavour
Creating a taste that was uniquely Japanese has consequently been a decades-long affair; its differentiator evolving from whisky that was simply distilled, matured and bottled in Japan. "Most Japanese distilleries replicated the traditional method of production; using barley, copper pot stills, former bourbon and sherry casks for maturation etc, thus creating malts that are quite similar to scotch. The peat is often imported from Scotland as well", says Mark. But there are nuances too. "The fact that Japanese oak (mizunara) is sometimes used for finishing a whisky (not so much for maturation as the risk of leakage with this type of wood is just too great) gives it a distinct character. The difference in climate is another factor that shapes flavour".
Another difference is the in-house blending that occurs in Japanese distilleries. Scottish distilleries essentially swap liquids between each other to create blended whisky. Japanese distillers, in another bid to establish their own taste, relentlessly create various liquids, yeasts and sometimes peat to mix their whisky. And the cultural ethos and spirit put into making whisky shouldn't be dismissed either. Blended scotch is considered the workhorse of Scottish whisky. But for the Japanese, blended whisky carries just as much of the refined clout that single malt does. "There's an unbested approach to craft and finish – many of these blended whiskies are built to enhance Japanese drinks like highballs", says Mark.
Growing demand
Suntory has surged and Japan even entered its own post war whisky craze that helped cement the country and East Asia as one of whisky's main hubs, according to Mark. "Suntory (founded by Shinjiro Torii) and Nikka (founded by Masataka Taketsuru) are the two most important players in the market still. In fact, their whisky is so popular that both companies announced that most of their age statement whisky will no longer be produced (as stocks are drying up) and replaced with NAS (No Age Statement) expressions. In the meantime, the distilleries are producing seven days a week around the clock, to fill up warehouses in order to cope with future demand."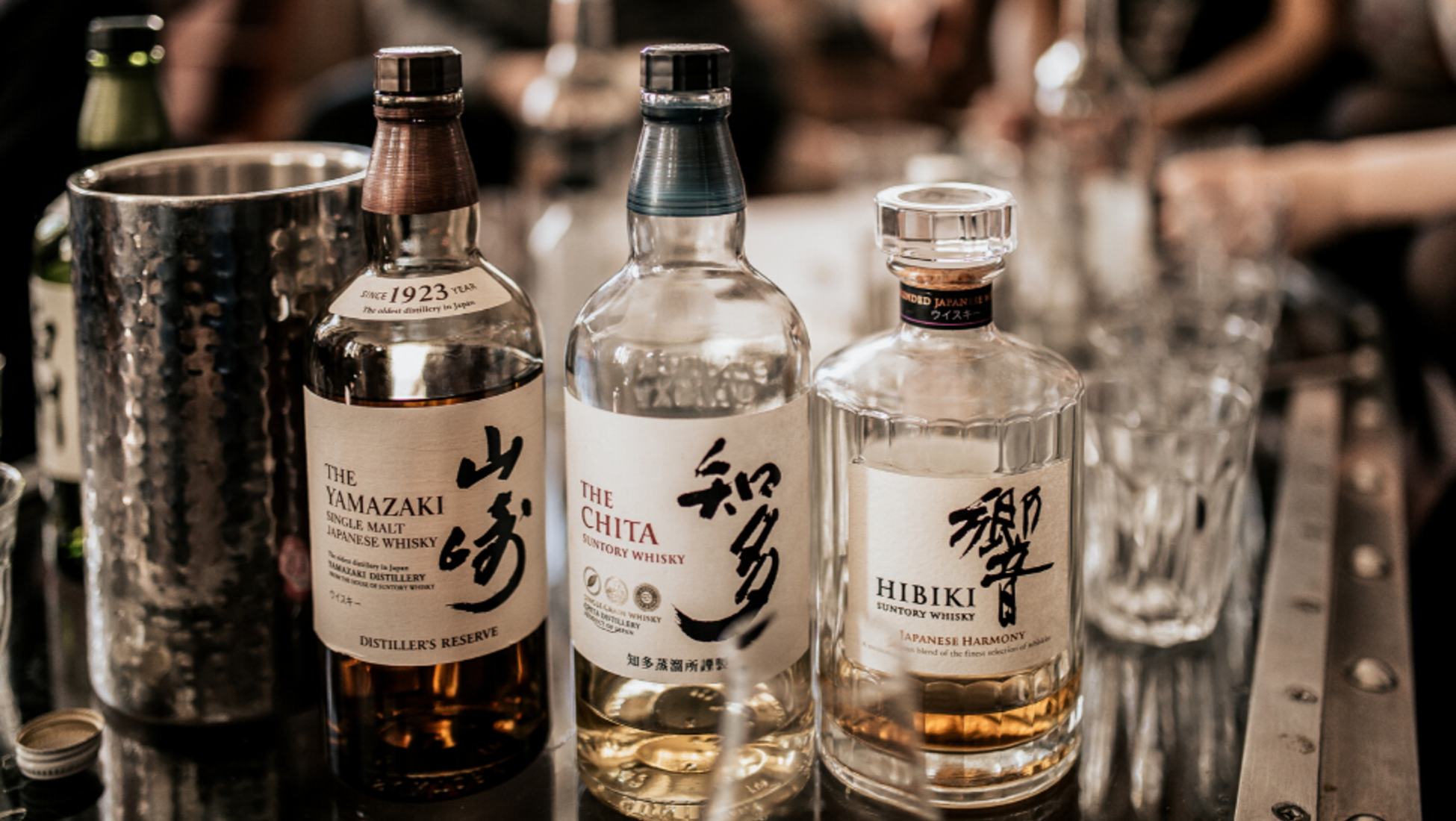 Suntory helped pioneer Japanese whisky and open the way for other Japanese whisky brands to grow
One of the unfortunate offshoots of soaring demand is the whisky businesses that seek to capitalise on the Japanese label, in what is—at least in Japan—a relatively unregulated market. "Not all Japanese whisky is Japanese. If a Japanese company imports bulk whisky from elsewhere and bottles it in Japan, said company can actually slap a Japanese label on their bottle and sell the contents as Japanese whisky. There needs to be more transparency. Many whisky lovers are not aware of this, spending quite a bit on these bottles thinking it is distilled and matured in Japan."
The demand has maintained and spiked, not least because of the awards Japanese whisky has won. A few years after that, in 2015, an influential whisky writer bestowed his coveted 'Whisky of the Year Award' upon the Yamazaki Sherry Cask 2013. The rest is history. A quick sip of Nikka From The Barrel whisky is an invitation into a heady world of oak-infused, caramel and spicy-scented elixir. It's complex and delicious, and one that's continuing to evolve.
____________________
Kampai! Visit our Japanese whisky section or register as a seller with Catawiki.
Discover more Japanese whisky | Whisky | Port & Sweet Wines
You might also like:
100 years after Prohibition, whisky still soars

What's next for the whisky market?

The Glenlivet's capsules and the future of whisky