Written by Tom | 2nd April 2020
Continuing our dedicated seller series, where we profile some of our most inspiring sellers, we went to Italy and stopped by Paola Lagnena's vintage car repair service – Gio Motori – to discover how she came to be on Catawiki and the nostalgia-ridden stories that drive her passion for classic cars.
The heavy thrum of the engine begins and Paola shifts the gears into place. In a matter of moments, the navy Lancia Fulvia is speeding along the sun-drenched Tyrrhenian coast. We're in the coastal town of Sperlonga, Italy, the neighbouring town to medieval Fondi – the home of Gio Motori, Paola's vintage car restoration service. "My passion has always drawn me more towards classic cars", says Paola, as ivory-white stone homes flicker past us. "I do like modern cars too, but even when I was younger, I always tended towards buying models with the most retro style."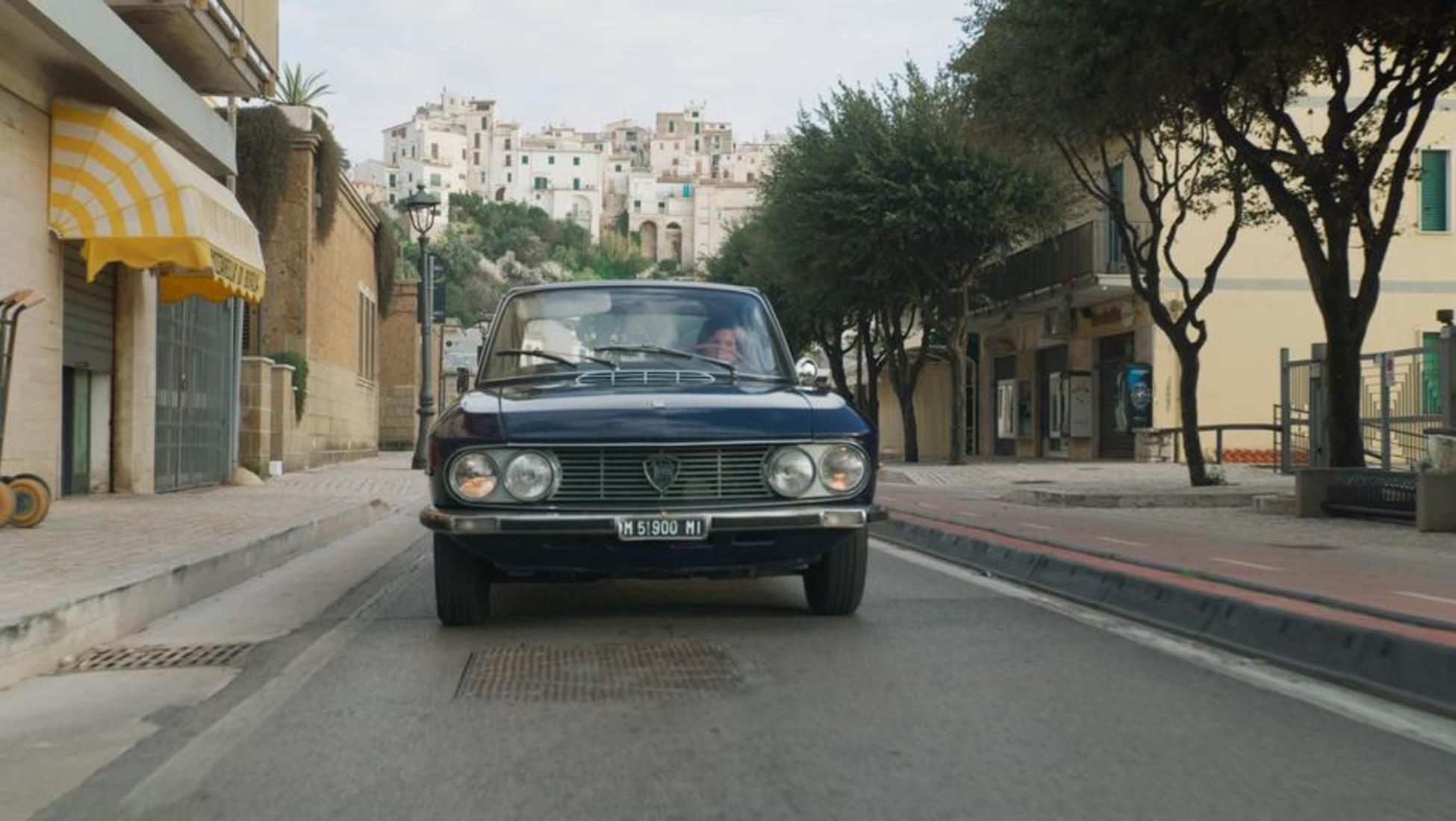 Paola's move to Sperlonga set into motion her formal career in classic cars
Hearing Paola talk about classic cars, it's easy to forget these are mechanical entities and not living things. "The way I feel about classic cars is a passionate love", she explains. "The love you put in rebuilding and bringing all those cars back to life."
Childhood
Paola's early introduction to classic cars has all the hallmarks of classic cinema: it began with her father. "It was all thanks to him. My dad didn't work in the car industry but he was always a car enthusiast. He started with an old FIAT 500–which was the only car I was allowed to touch–then a FIAT 126, Alfa 75 and Duetto. I could see the love and dedication my dad would put into using them and taking care of them. I would spend entire days admiring the beauty of these cars, trying to understand the mechanisms of the engines and wondering how the reparations worked".
Born and raised in Naples, it was Paola's move to Sperlonga that helped her realise that classic cars were more than just a passion. "While I was at university, I worked in a repair shop, where I met my husband in the administrative department. That was really the moment I started dealing with classic cars and motorcycles rather than modern cars", she says.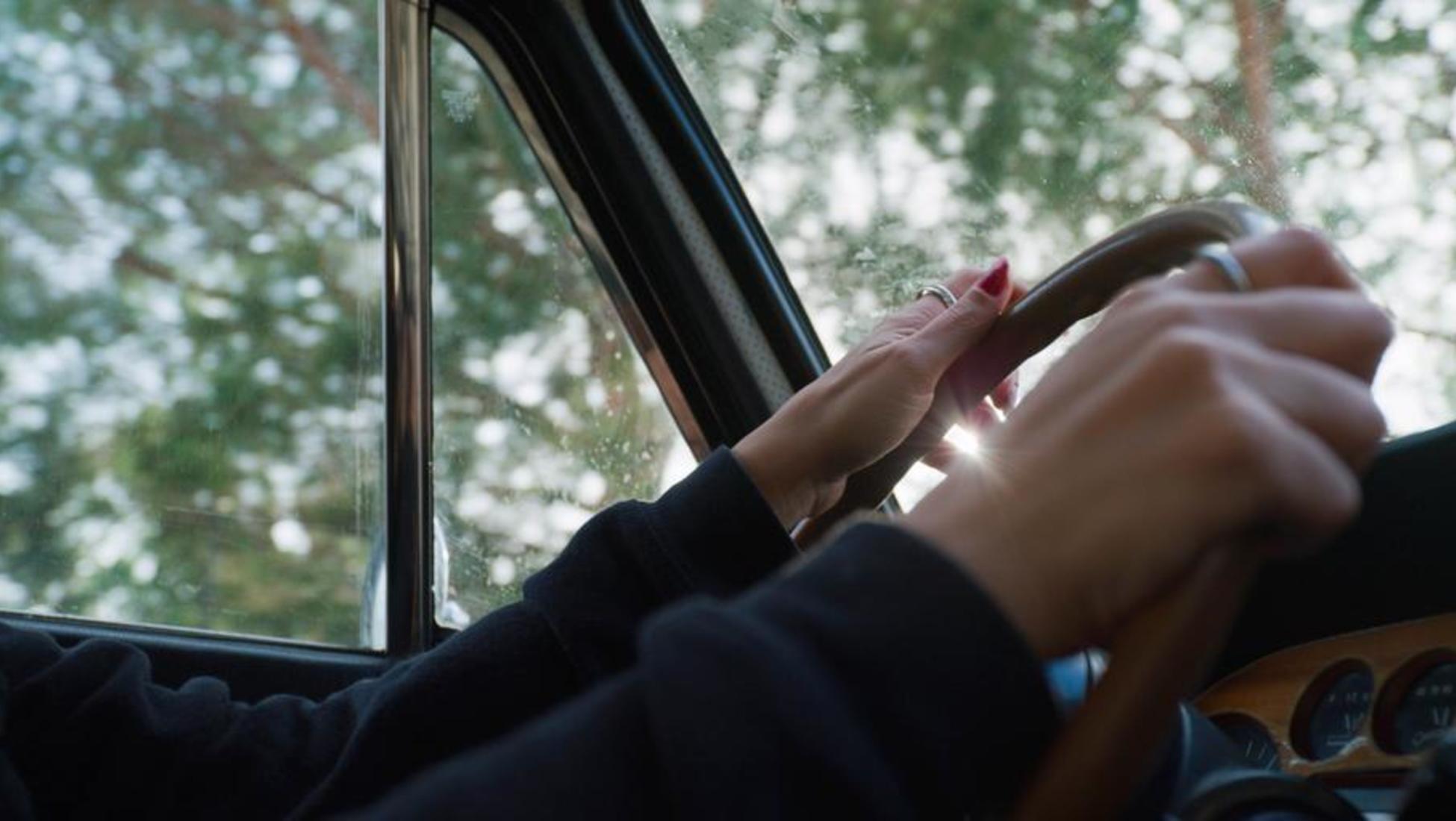 Both her father and husband impressed upon Paola a love for vintage vehicles
"Before meeting my husband, I was a collector first and foremost. But after seeing the passion he would put into repairing and reselling classic cars to fellow enthusiasts, my point of view on collecting completely changed. I realised what I loved more was working on cars and giving other people the chance to enjoy them, rather than just repairing them for my private collection".
Craft
At Gio Motori, the company founded by Paola's husband, we're given a tour around the garage. Here, a mint-green Vespa and an old navy-blue Mercedes are just some of the vehicles on display, many of which are being delicately tended to by the Gio Motori team, all clad in red jumpsuits.


"I'm involved in the entire restoration process", says Paola. "Before we start with the repair works, we meet up as a team and discuss how to transform the car. After that, all the physical work on the car starts and I supervise most of it. Not just because it's my job, but also because I love witnessing all the parts of a car restoration. Seeing a car being reborn creates a very unique bond with the vehicle you want to sell".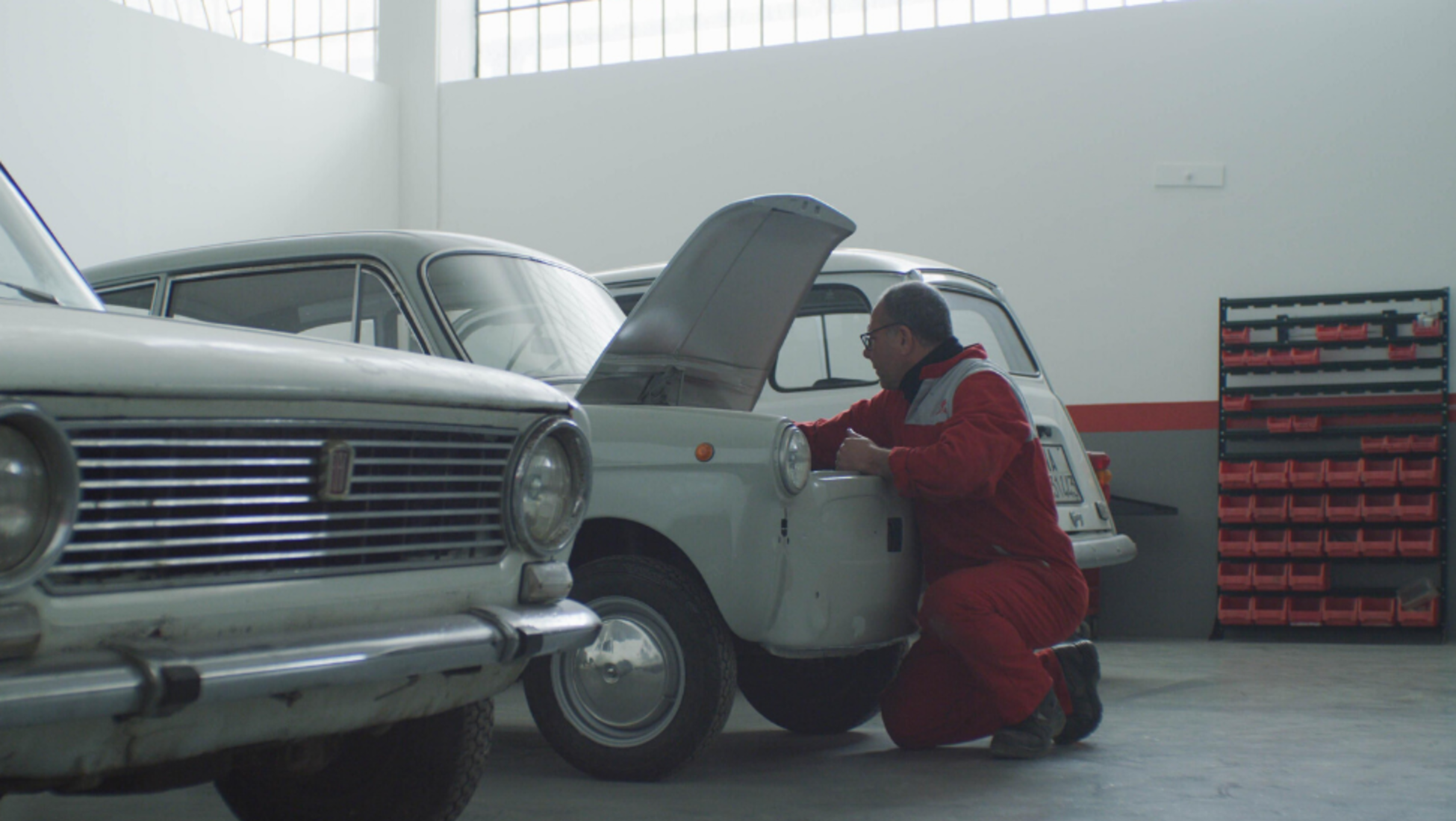 The Gio Motori team are a small and close-knit group – and all of them have a red jumpsuit
There's evidence of a personality brought to each one of these cars. Unlike modern vehicles, classic cars benefit from a range of the mechanic's craft and ingenuity. Spare parts are sourced from a range of old cars. Asked whether it's almost like reinventing a classic from scratch, Paola agrees. "Actually most of the cars we work on start as a scrap of rusty metal", she laughs. "We love to see them reborn. With modern cars, the style is very uniform. Very few details are changed from one model to the other, and mostly they are technical details. They're consistent but the bodywork of modern cars just doesn't match the quality of old ones."
I wonder though, isn't replicating an original car the end goal? "The part that fascinates me the most, apart from the mechanical work, is seeing how close we can get to the original style. We always try to be as accurate as possible in reflecting the original "personality" of the car. The vehicles we restore have also been certified with Targa Oro", explains Paola. "This means that our restoration manages to maintain the same quality, norms and standards of the ones that the car had when it was first produced".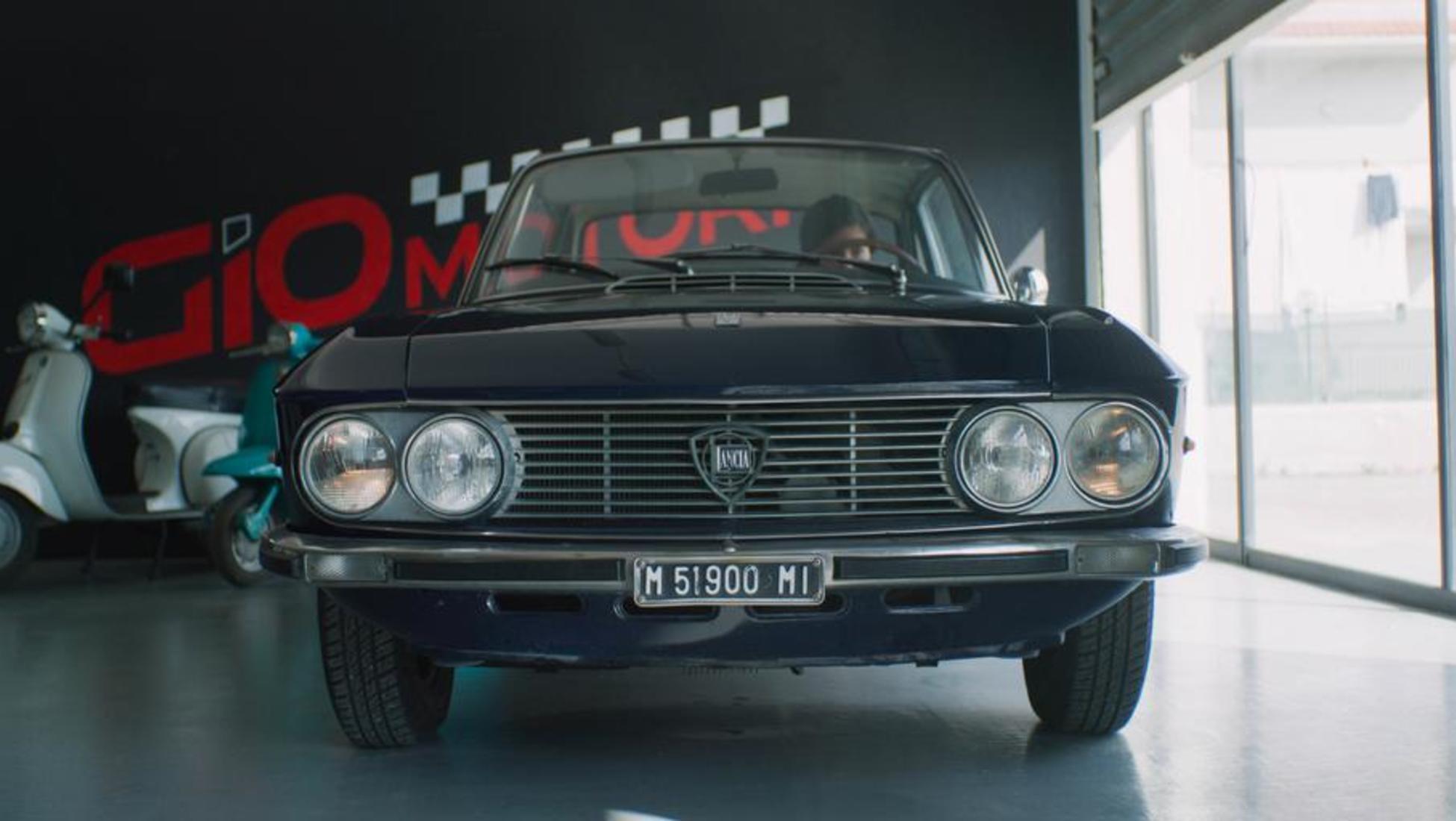 The navy Lancia Fulvia is one of the many cars on display
It's a balancing act between the old and new – the classic style and the creator's touch. "A craftsperson always needs to put their skills to work, but in their own way of self-expression", she says with a knowing look. "There are many ways to do artisanal work – you just need to figure out which way is right for you".
Defying norms
While the work Paola and Gio Motori do is in itself remarkable, there's another laudable difference about their work – the women who do it. "In our team there's three women and we all work in the field with clients", says Paola. The world of mechanics and cars is a male-dominated one, but Paola explains she's long got used to that and has learned to overcome the imbalance. "When I got my diploma at 18, I started working in a company where I was the only woman. It was definitely harder for me to be taken seriously than for my male colleagues. But I worked in that environment for 15 years and I eventually became the manager, directing most of the work".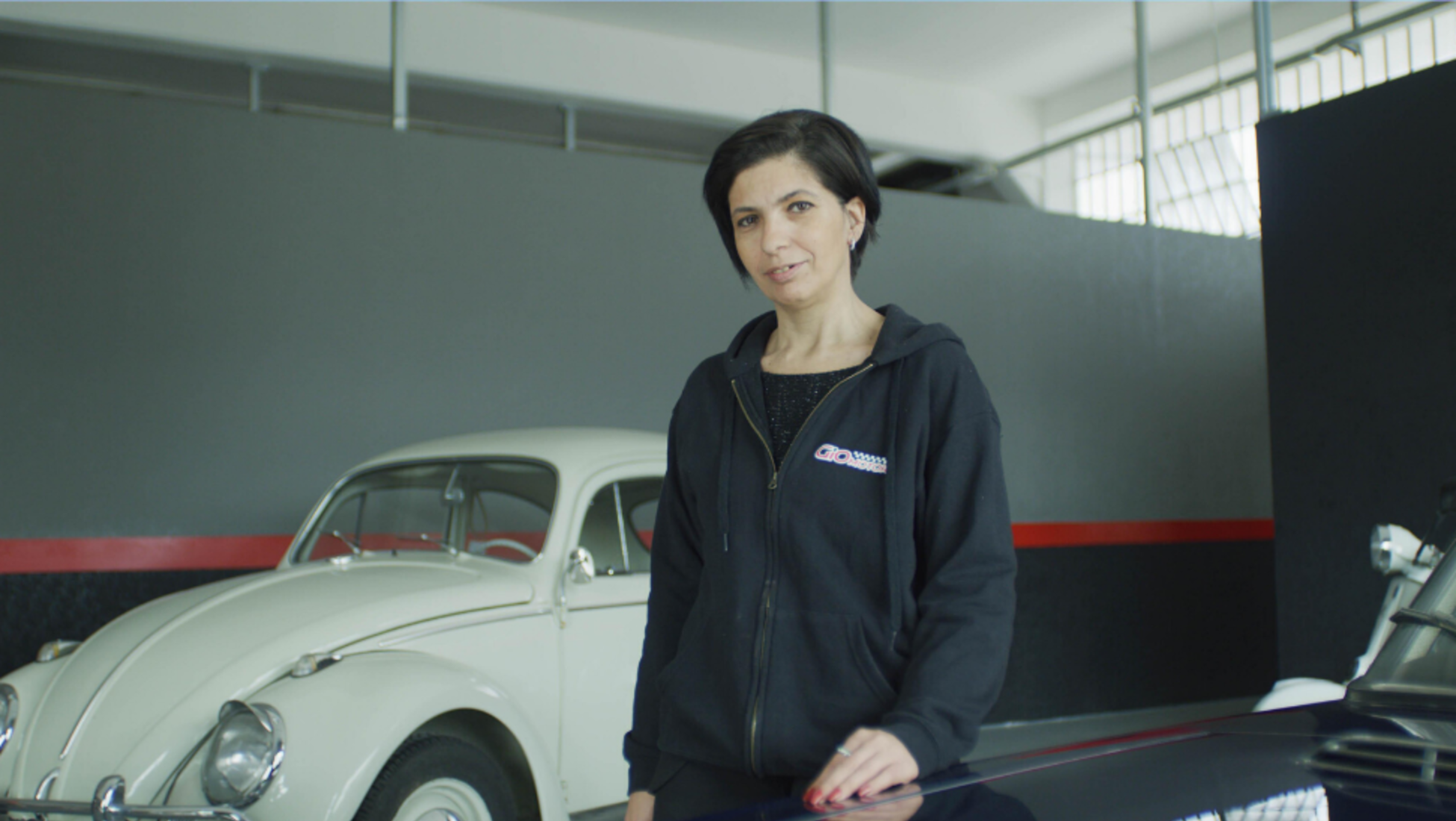 Paola's not only exceptional at her job, but as a woman in a man's world, she's an exception
Listening to her explain the technical aspects to her work, there's an ease and an utmost confidence to her that evidently inspires her contemporaries. But does she still experience any form of doubt or prejudice from customers? "Honestly, yes", she says wearily. "The biggest struggle is the looks of doubt people give when they see the business is handled by a team of women. But as soon as [customers] see us working and they see how well prepared and skilled we are, that all changes."
Going digital
Joining Catawiki was purely coincidental. With so much of Gio Motori's work happening in person and locally, Paola says she stumbled upon the site because she was looking for a car for herself. "I found an Alfa Romeo that was on sale on Catawiki in 2016. I saw an opportunity, so I registered our company. I gave it a try, putting one car up for sale, and we've kept growing since".
Chance encounters are often the best kind, and Catawiki has enabled Paola and her husband to globalise their business and grow beyond their local clientele. It's been an excellent marketing tool too. "I put more time into descriptions and making the car sound accurate and appealing, so the product always fits the buyer's expectations exactly. And I often like to show the difference between the start to the end of the restoration in the images. Just to show how much work went into the restoration".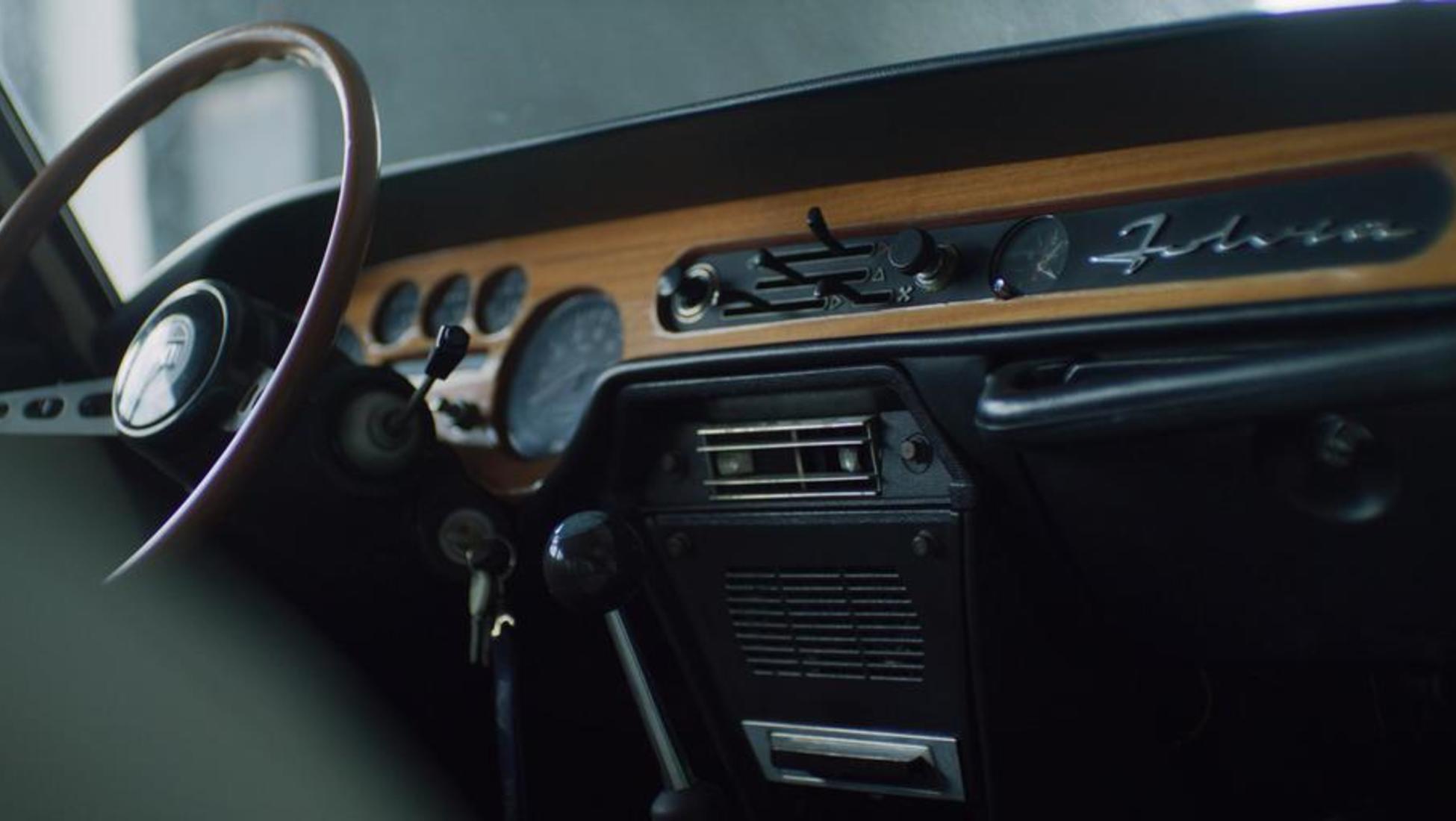 Moving their business online, Paola says she now spends a good chunk of her time capturing detailed shots of the cars
The level of detail and commitment hasn't gone unnoticed with buyers. "We've had customers that initially didn't purchase any cars, but after seeing our work on Catawiki, got in contact later. Even fellow classic cars sellers looking for spare parts have approached us."

On that note, we pivot to the current global situation that is COVID-19. Paola says having an online presence on Catawiki is making a difference. "Having a platform like Catawiki to sell on has allowed us to keep going with our work and our business", she explains. "In our physical shop, clients usually come in to commision us on restoration works, but currently they're restricted. Fortunately, because we're online, we are still able to maintain business as usual even if there are shipping issues. This definitely gives us an advantage over other companies that only work offline".

Nostalgia
Back in the car, we drive up to a lookout point, an ideal place to get a sense of Sperlonga, according to Paola. We're greeted with sweeping views of the town, the washed out colour of the February sky bathing the stone buildings in a gentle, dappled light. Paola gets out of the car and walks up to the railing and I follow. After we've spoken, it occurs to me that perhaps the overriding feeling that buoys Paola in her work is the nostalgia that's tied up with her passion. Classic cars, after all, have become almost synonymous with the word, but for Paola, these cars are imbued with something else, something equally universal and a touch more personal.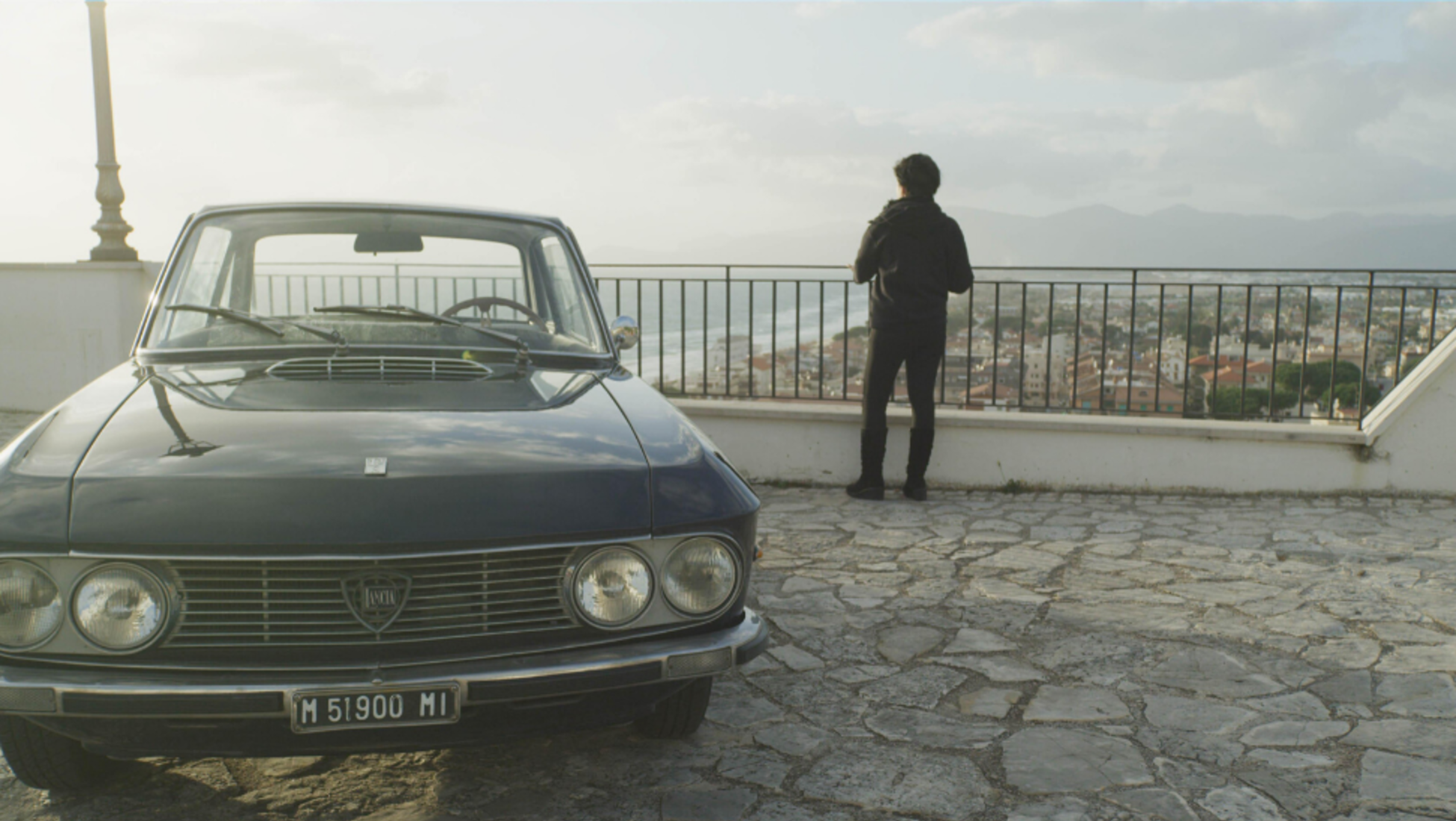 Classic cars are more than just a passion project – for Paola, they're reminders of her father and their time together
"Seeing a classic car reminds me of my dad and all the good memories I have of him. He passed away, but when I see a classic car, I experience the love that he used to put into those cars and the love he had for that lifestyle all over again", says Paola. "Just for a moment, I can relive all the times we've had together. And just for a moment, I have him back".
____________________

Join our community of creatives and collectors, and become a seller on Catawiki.
Discover more Classic Cars | Classic Motorcyles & Scooters
You might also like: