Written by Tom | May 15th 2020
Ask anyone to name an ancient European wine culture and you'll likely be given Italy, France or Spain in reply, but one of their eastern neighbours is just as industrious. Austria, often better known for its coffee and cake, has been making wine for over 1,000 years but often lingers in the shadow of the countries surrounding it. Yet with a range of world-class red and white wines, a viticulture shaped by war and scandal, as well as a capital city with more vineyards than any other, we went to unearth this Alpine nation's secret wine culture.
For a country whose wine industry was valued at upwards of 170 million euros in 2019, it's remarkable that Austrian wines remain so under the radar. While experts and enthusiasts of wine are beginning to fully appreciate and evangelise this burgeoning Central European market, it's taken Austria a long and torrid time to get here.
Ancient history
The first appearance of wine in Austria was said to be around 700 BCE when grape seeds were found in urns located in Zagersdorf. It was a time when the Celts and later the Romans ruled. Viticulture particularly flourished under the Romans when one emperor, Marcus Aurelius Probus, overturned a ban on grape-growing north of the Alps. It was during this period that the Gruener Veltliner—now the grape behind one of Austria's flagship wines and grown in over 35% of the country's vineyards—was born.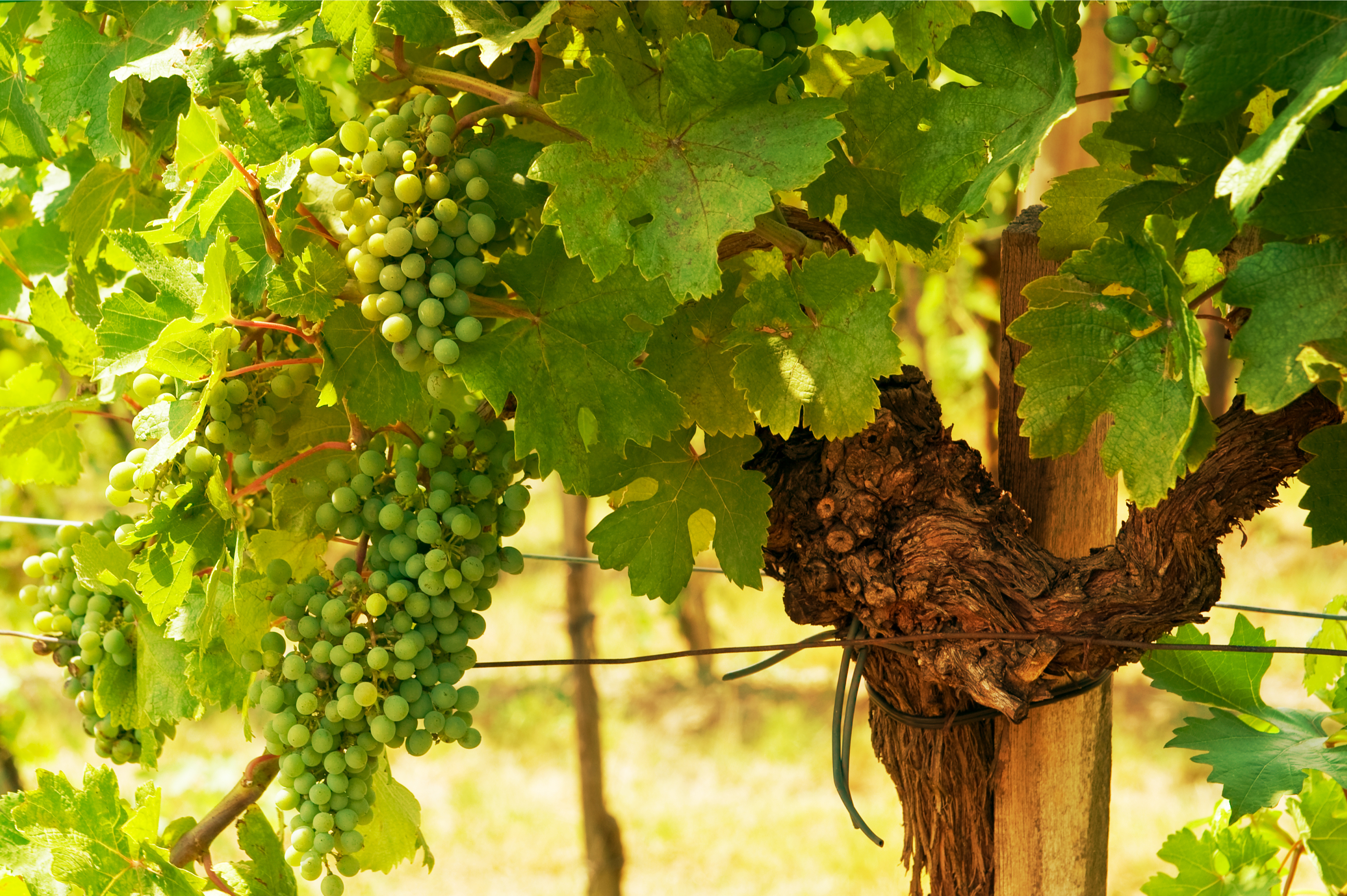 Gruener Veltliner is one of Austria's most popular grapes, once grown in 35% of the country's vineyards

Austria and its wine woes began when the Roman Empire tumbled and invading groups wreaked havoc on the land. It took a decree by Charlemagne in 788, where vineyards were reconstructed and new grape presses were introduced, for Austrian wine culture to find its feet once more. A few hundred years later, the church joined the movement, encouraging viticulture among the larger populace – both for sacramental purposes and because it was safer to drink than water. By the 14th century, the first vineyards had been established and Vienna was the centre of wine trade on the Danube.
The borders of war
One of the many remarkable parts of Austria's winemaking history is the extent to which war has played a part in shaping its wine and flavours. At one point in the 16th century, the hectares of vines in the country numbered at 170,000 – three times the amount it is today. However, The Thirty Years War in the 17th century and the ensuing invasions by Turkish armies spelled the end of this golden era.
Come the 19th century and this time it was biological invaders. Fungal diseases such as downy and powdery mildew spread throughout the vineyards and ruined much of the grape crop. One positive result of this was the introduction of Austria's first wine college in Klosterneuburg, which would later help shape Austria wine culture. The impact of this institution, however, was marred by the phylloxera epidemic that hit in 1872 which destroyed most of the vineyards in Central Europe and 25% of the Austrian grape.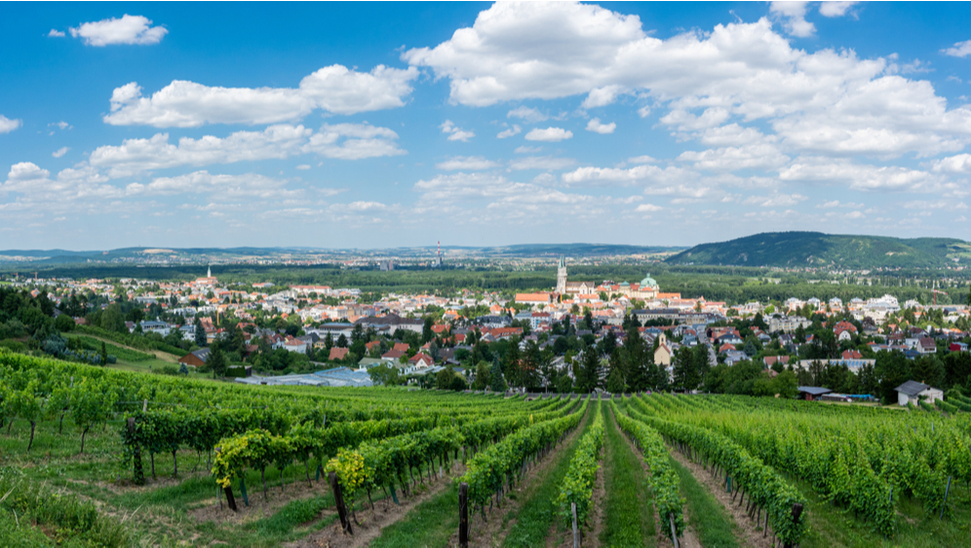 Austria's first wine college was established in Klosterneuburg, home to more vineyards as seen above
It didn't get much better in the 20th century. After the First World War and the fall of the Austro-Hungarian Empire, Austria's borders were revised. This resulted in a huge loss of its wine regions, falling from 50,000 hectares of vine to 18,000. The Second World War and the rise (and fall) of Nazi Germany meant Austria's borders went through another revision, later further redrawn when Soviet Union essentially dragged wired fences through vineyards to mark the borders of the state.
What's perhaps most interesting for wine enthusiasts now is how this has affected the terroir of Austrian wine, which depends on collaboration from foreign grape growers. The Welschriesling from Gamser can be sampled either side of the Austro-Slovenian border, while Blaufränkisch has a Hungarian counterpart in Kékfranko and is also a wine produced in close collaboration with Slovakian winemakers. This is courtesy of an unusual system called 'Historischer Doppelbesitz', which allows grapes either side of the border to be used for Austrian wine.
The 'antifreeze' scandal
In between the constant interruption of war, there was room to celebrate. At one point in the 20th century, Austria was the third-largest wine producer in the world. It relied heavily on exports to Germany and the likes of Blaufränkisch and Zweigelt wine dominated.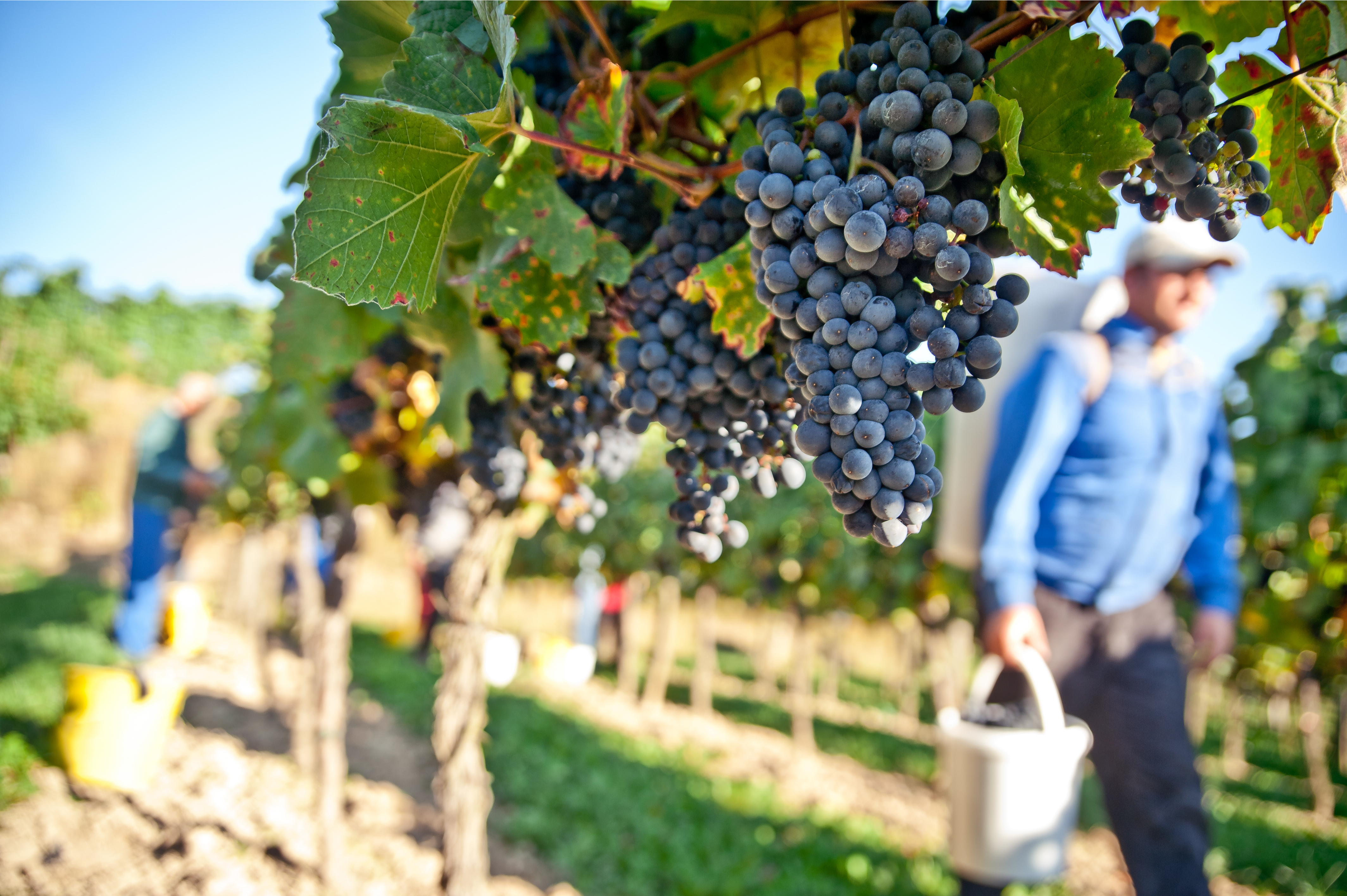 Blaufränkisch and Zweigelt are two of the most popular reds from Austria

But then scandal hit. Austrian wines, unlike many other global wines, were graded on sweetness. In 1985, a small group of wine merchants began adding diethylene glycol (an ingredient of antifreeze) to simulate sweetness in the wine, in a bid to meet demand and keep the notion of quality high. Their supposedly savvy move quickly backfired when one of them tried to claim the cost of the antifreeze back on their tax return. These producers were quickly indicted and while nobody died, the Austrian wine industry suffered nonetheless. Countries made all-out bans on the wine and exports plummeted. To make matters worse, a year later, 20 people died from adulterated wine in Italy. The grim irony was that the Italian wine industry, somehow, was left untainted.
Heuriger culture
Fast forward to the 21st century and Austrian wine is returning to the fore. After the scandal, the strictest wine production laws in Europe were written into Austrian legislation. The scandal, while initially terrible, is in hindsight broadly seen as a good thing for Austrian wine, helping to re-energise producers to focus on quality and dryer whites like veltliners and triggering a boom in demand.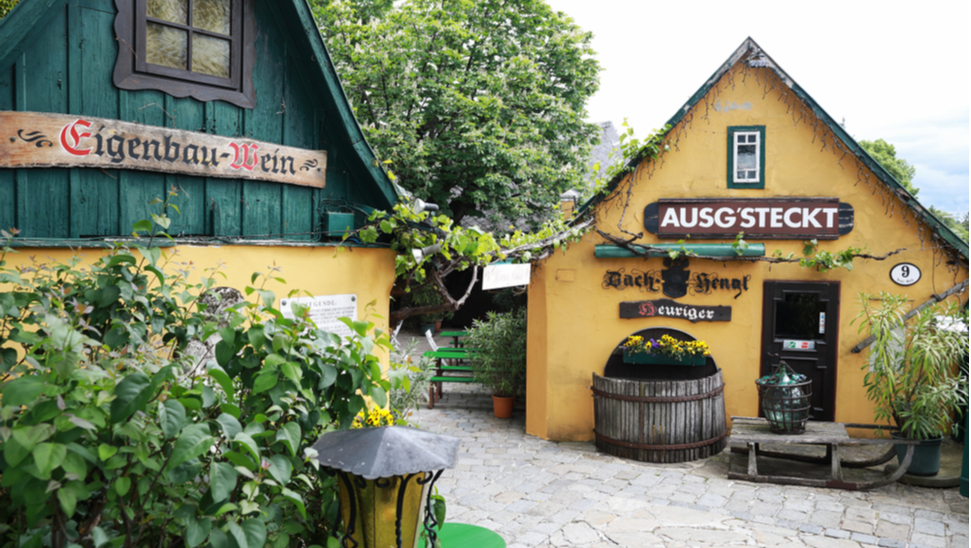 Heurigers are the similar to Germany's kellers except you can expect crisp whites over frothy brews
But the popularity of modern Austrian wine has as much to do with long-standing traditions. Wine culture is often preoccupied with the pageantry of ceremony (wine tastings and cellars are off limit to most) which is why Austria's heuriger culture is such a refreshing change. Heurigers are the distant cousins of Germany's kellers and are snug, simple taverns that make their own wine, often from their own vineyards. The word 'heuriger' comes from 'heuer' to mean 'this year' in the Austrian dialect, so 'heuriger wein' really just means 'this year's wine'.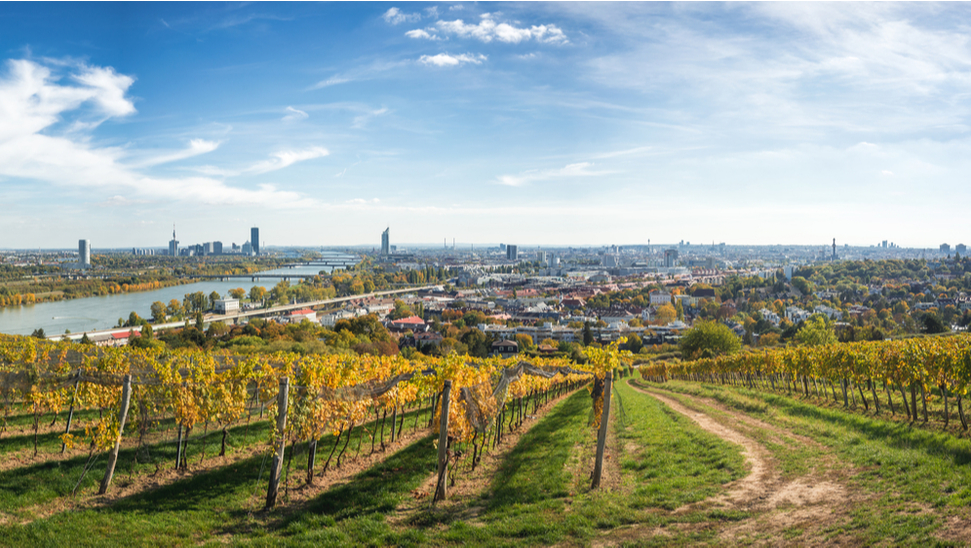 Vienna is home to more vineyards than any other city in the world
A staple of eastern Austria, heurigers can be found throughout the country's valleys and sleepy villages, but it's in the capital where the taverns have long shone. Vienna is home to more city vineyards than any other in the world and is the only capital city to house these vineyards within its borders. Here, it's a case of clambering up among rose-filled trellises before reaching picnic tables—groaning under icy jugs of veltliners, carafes of zweigelt and an assortment of cold cuts—privy to some of the city's most unblemished views. Enveloped by rows of vines, herigers are an idyll that's a far cry from the torrid history the nation's wine has endured. But endured it has – and this time, it's only getting better.

____________________
Sample a bit of this wine's scandalous history in our wine auctions or register as a seller with Catawiki (but no antifreeze please).

Discover more Wine | Port & Sweet Wines
You might also like these articles:
Everything you need to know about organic wine

How to spot a fake bottle of wine
The humble roots of Bordeaux's most expensive wine