When "Vespa" is mentioned, it's hard not to think of Audrey Hepburn cruising the streets of Rome on a Vespa scooter with Gregory Peck in Roman Holiday. The charming Hollywood icon became the most effective spokesmodel in the business with one scooter ride, arguably launching Vespa into a new era of popularity.
Italian roots
Vespa scooters were born in Italy, under parent company Piaggio. Piaggo wanted to replicate the smaller, simpler American Cushman scooters that became popular in Italy during World War II. The Cushmans allowed soldiers to easily navigate around military bases and small European towns during the war. Because of the petite frame, the scooters could also be air dropped to the front lines with paratroopers or used to sneak behind enemy lines.
Vespa made it to market in mid-1946 with its original 98cc scooter and took off quickly. The newly minted Vespa sold roughly 2,500 units in its first year of production, and by 1950 as many as 60,000 Vespas had found their way to consumers.
Filming with Audrey
Petite and stylish British actress Audrey Hepburn shot to international stardom with Roman Holiday in 1953. Hepburn's character, an Italian princess in disguise, is looking for a burst of excitement from her mundane, scheduled life. In a moment of impulse she hops on a Vespa, taking co-star Gregory Peck with her to run amuck through the streets of Rome and glide past tailing paparazzi. When in Rome, do as the Romans do!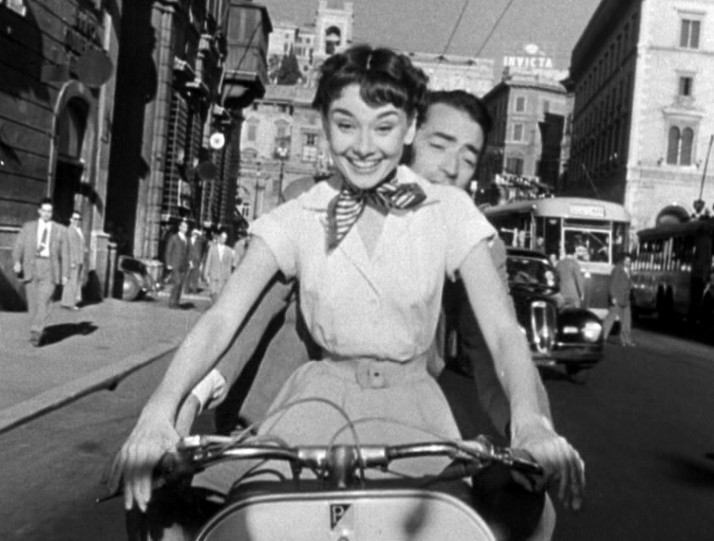 Vespa's debut was brief, but it made a lasting impact. With beautiful Audrey Hepburn riding the scooter against the backdrop of the Rome, a romance between Vespa and Rome took shape. The green Vespa in the film was a 1951 Piaggio Vespa 125, with the license plate 'Rome 69287,' is on dispaly in a blue wooden frame in a small museum in Tolochenaz, the Swiss village where Hepburn lived until she died in 1993.
The little scooter that could
Reports from the time estimate that right after Roman Holiday was released, Vespa sold over 100,000 scooters. They were used in over 60 films by 1962, even by big screen "bad boys" like Marlon Brando, Dean Martin, and Charlton Heston. By 1970, Piaggio had produced and sold over four million Vespas worldwide.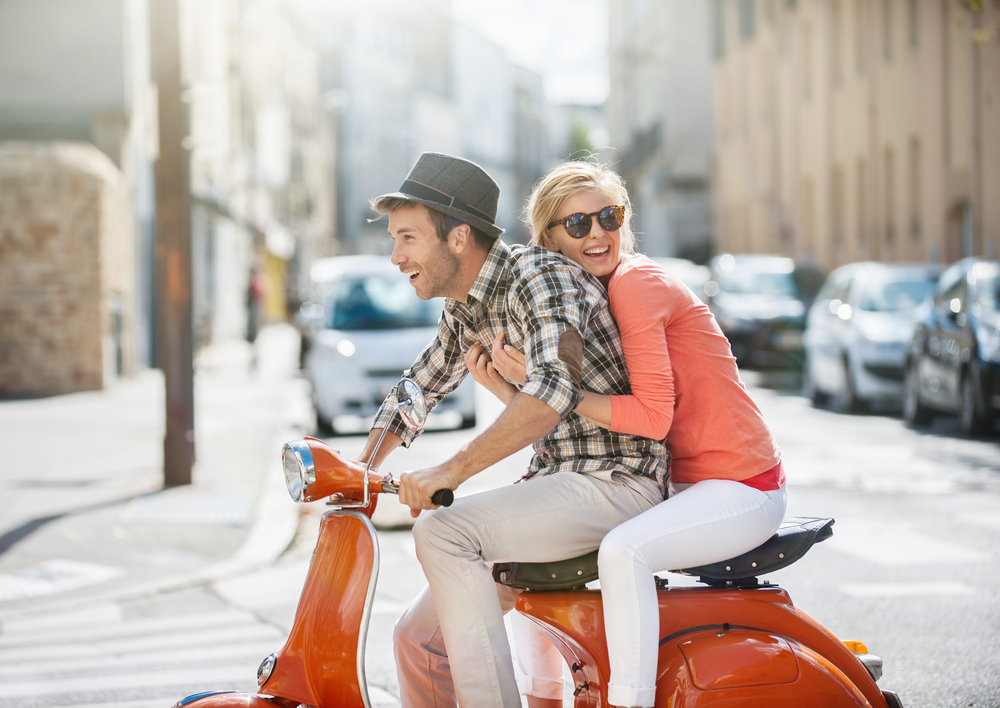 Like many motor companies, Vespa has since encountered difficulties dealing with evolving emissions regulations and low-cost, foreign competitors. But, the Vespa love has been kept alive by fiercely loyal brand fans who continue to restore and rebuild old models. Vespa has developed a reputation as a premium product and an iconic symbol of freedom and independence.
Would you like a Vespa of your own? Check out our themed Vespa auction here!