Valéry Giscard d'Estaing, one of the founding fathers of the European Union and former President of France, was not only a highly respected statesman but also a passionate collector with a lifelong dedication to archaeology. He played a prominent role in the foundation of European growth and had notable connections with influential figures such as Lady Diana, Margaret Thatcher, and John F. Kennedy. His intimate and complete archeological collection built during his career, consisting of fourteen carefully curated pieces from various cultures around the world, will be offered for auction at Catawiki, the leading online marketplace for special objects.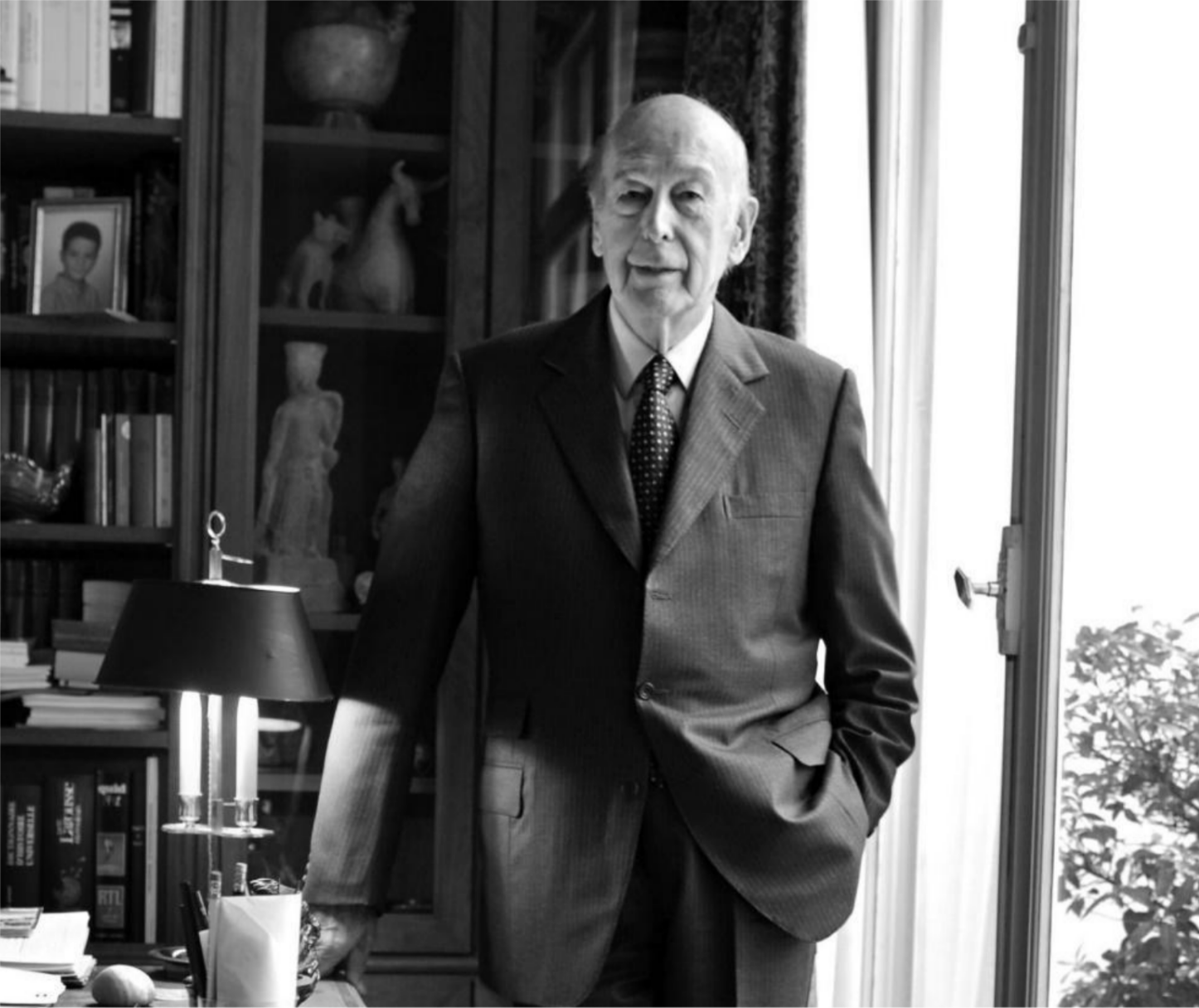 Mr Gisgard d'Estaign posing in his studies in front of his archaeological collection showcasing the Amlash vessel and the Ancient Greak female figure.

Valéry Giscard d'Estaing lived and worked with his archeological collection. Less known from this president is that he was actively involved in archeology. One of his largest contributions was the excavation of the ancient Roman site of Glanum, located near his family estate in Provence. Which he supported financially and also worked alongside archaeologists on site. His love for this region is also seen in his role as one of the founding fathers of the Association pour la Recherche Archéologique en Provence Orientale (ARAPOR). As a passionate collector, he nurtured these objects in one of his important rooms, the study. After his death in 2022, the entire estate was put up for sale, showcasing the rich tradition of collecting and the deep connection with the arts that characterized the French presidents, following the footsteps of the great monarchies. One of the hidden gems at the estate auction was this collection of 14 archaeological pieces,
"Collections with these importance are rare at the market and it is fantastic that this whole collection stayed together. Keeping in mind that these objects were so close to Mr Giscard d'Estaing heart gives such an extra layer to the richness of these ancient treasures. It can be such a joy to live or collect a piece of history and we are proud that we can offer these pieces with great historical value to the large audience of passionate collectors and enthusiasts around the world." Ruth Garrido Vila, Senior Expert Archeology at Catawiki.
The auction will run from Friday September 8, 4 pm CET until Sunday September 17, 8 pm.
Worldwide history: two highlights
The fourteen remarkable pieces are from Europe, Latin America, and beyond, providing a captivating glimpse into diverse civilizations and historical periods.
Elegant shaped bovid feels as modern art
One of the remarkable objects in the auction is the Amlash vessel, dating back approximately 3000 years, which takes the form of a bovid. Such objects in this well-preserved condition are rarely found in the market, and they exhibit an elegant shape and form that surprisingly appears modern. A similar example can be found in the collection of the National Museum of Liverpool.
Exceptional Large statue of Demeter
Another notable piece is the Ancient Greek female figure from the 5th century BC, measuring 44 cm in height. She is known as the daughter of Zeus and Demeter, and later became the queen of the underworld following her abduction and marriage to her uncle Hades, the ruler of the underworld. Her mythological significance lies in being the central figure in the secret rites of regeneration at Eleusis, which promised initiates immortality.
About Catawiki
Catawiki is the leading online marketplace for special objects that fulfil people's passions. Over 75,000 objects are offered in auction every week - each reviewed and selected by one of Catawiki's hundreds of in-house experts specialised in Art, Design, Jewellery, Fashion, Classic Cars, Collectables and much more. Catawiki is headquartered in Amsterdam with over 750 employees across the world. Fulfil your passion on catawiki.com or download the app.