27th June 2018
Many people know and love them: the porcelain Hummel figurines. Whereas younger generations are likely to be unfamiliar with these cute ceramic dolls, others will have warm memories of them. All Hummel figures are handmade from loose parts of moulds. They are then hand painted and distributed. They all take the form of sweet little children who have a pure and innocent appearance, which is perhaps why they became so incredibly popular. Here are five facts about the Hummel figurines that will help you understand where they come from, what you can do with your collection and how much they are worth today.

1. It all started with a nun's drawings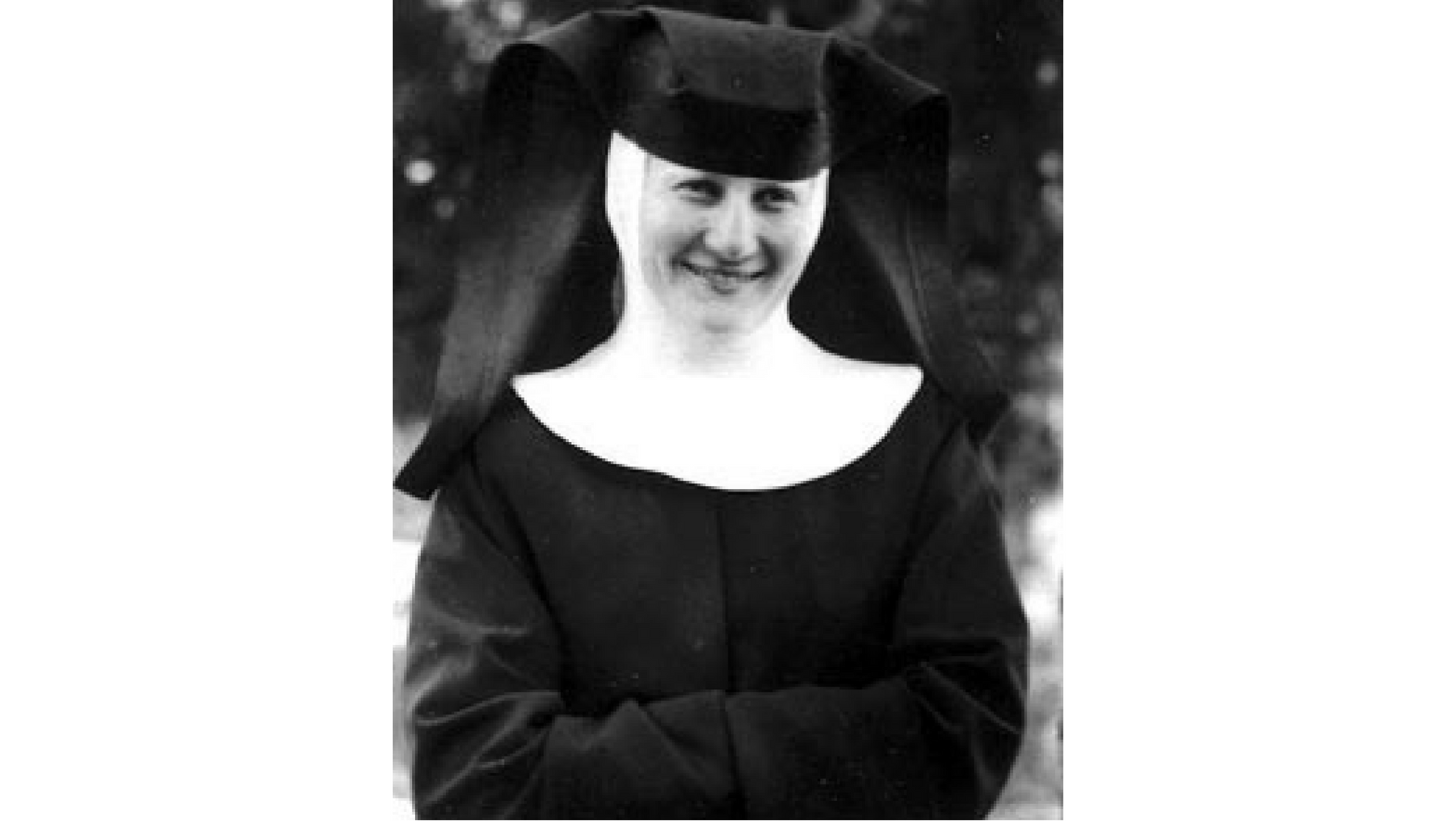 Sister Maria Innocentia Hummel
Sister Maria Innocentia Hummel was the founder of Hummel figurines. She got her name during her time spent at a convent, before that she was named Berta Hummel, born in the early 1900s in Bavaria. M.I. Hummel studied at the Academy of Applied Arts in Munich, Germany, before entering a convent and changing her name. She continued to pursue her art and her drawings were published on postcards where Franz Goebel saw them and made an agreement with M.I. Hummel to turn her drawings of innocent children into porcelain figurines. The first figurines emerged in Germany in 1935.
2. Hummel's popularity was boosted by WWII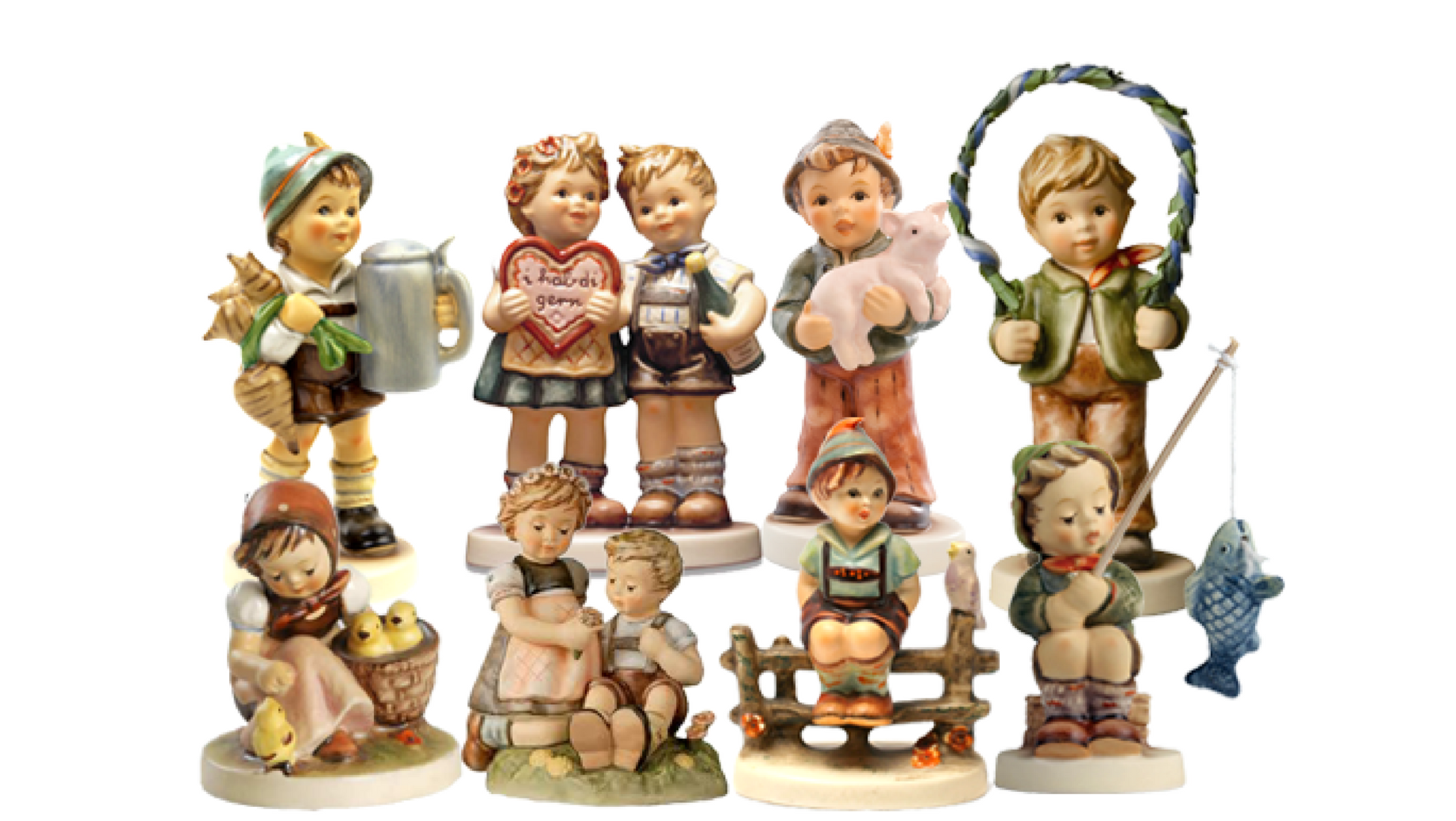 Although production was limited, Hummel figurines did not die out during WWII. After the war their popularity received quite a boost because US soldiers stationed in West Germany sent these affectionate figurines to their families. This tradition was surrounded in nostalgia which boosted the popularity of Hummel figurines.
3. The largest collection of Hummel figurines may not be in the Hummel museum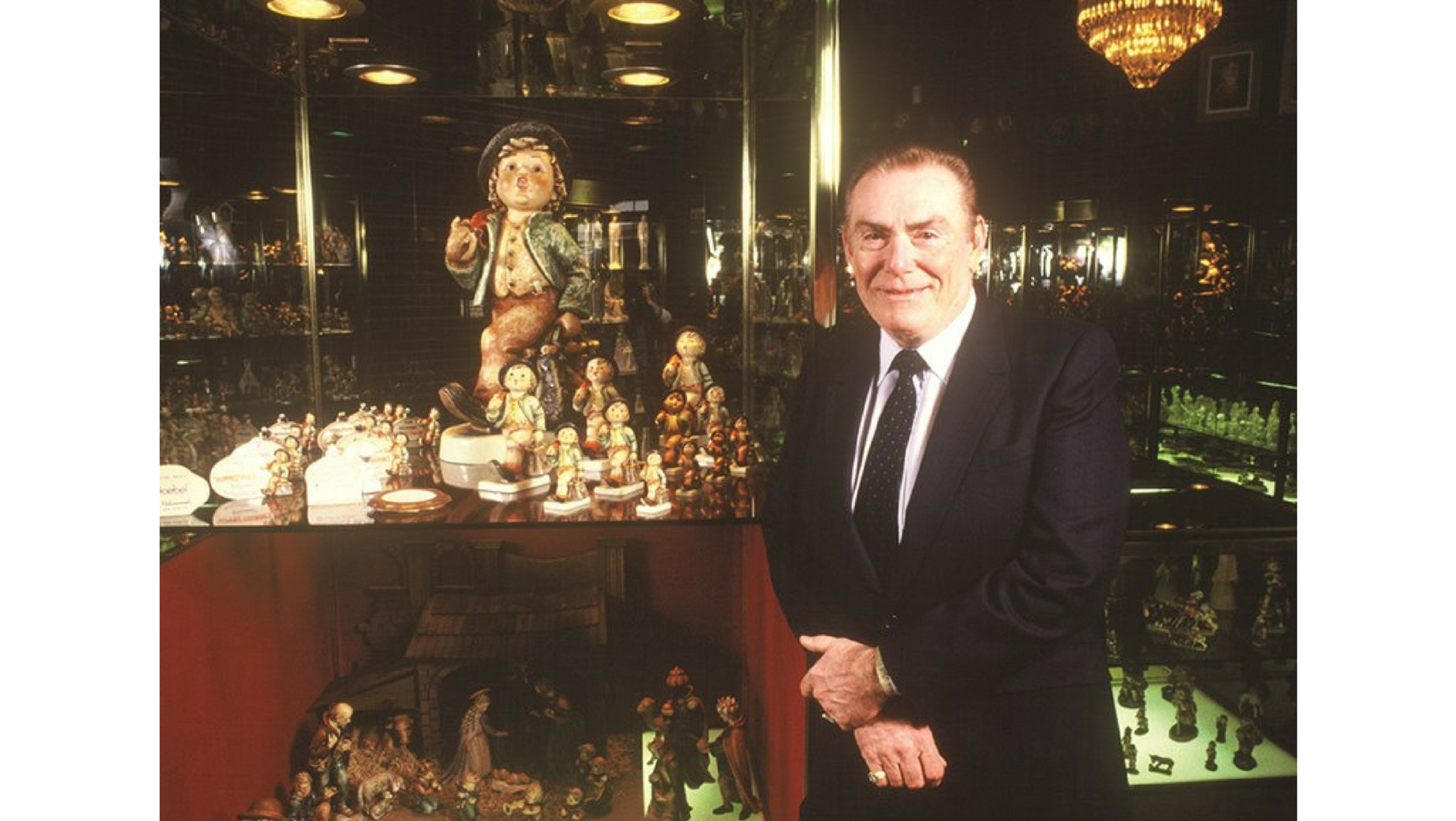 While Das Berta-Hummel-Museum im Hummelhaus in Massing, Germany, has the largest collection of Hummel figurines in Europe, it's not necessarily the largest collection in the world. The family home of M.I. Hummel opened its doors to the public in 1994 and exhibits her drawings and paintings along with the cherished Hummel figurines inspired by her art. So if not in Germany, where is the largest collection of Hummel figurines? It's claimed that the largest collection is housed in Illinois, in the United States. A former mayor of Illinois, Donald Stephens, donated his entire collection of over 1,000 rare Hummel figurines to the museum of Donald E. Stephens Hummels for display to the public.
4. 'Adventure Bound' is considered the most expensive Hummel figurine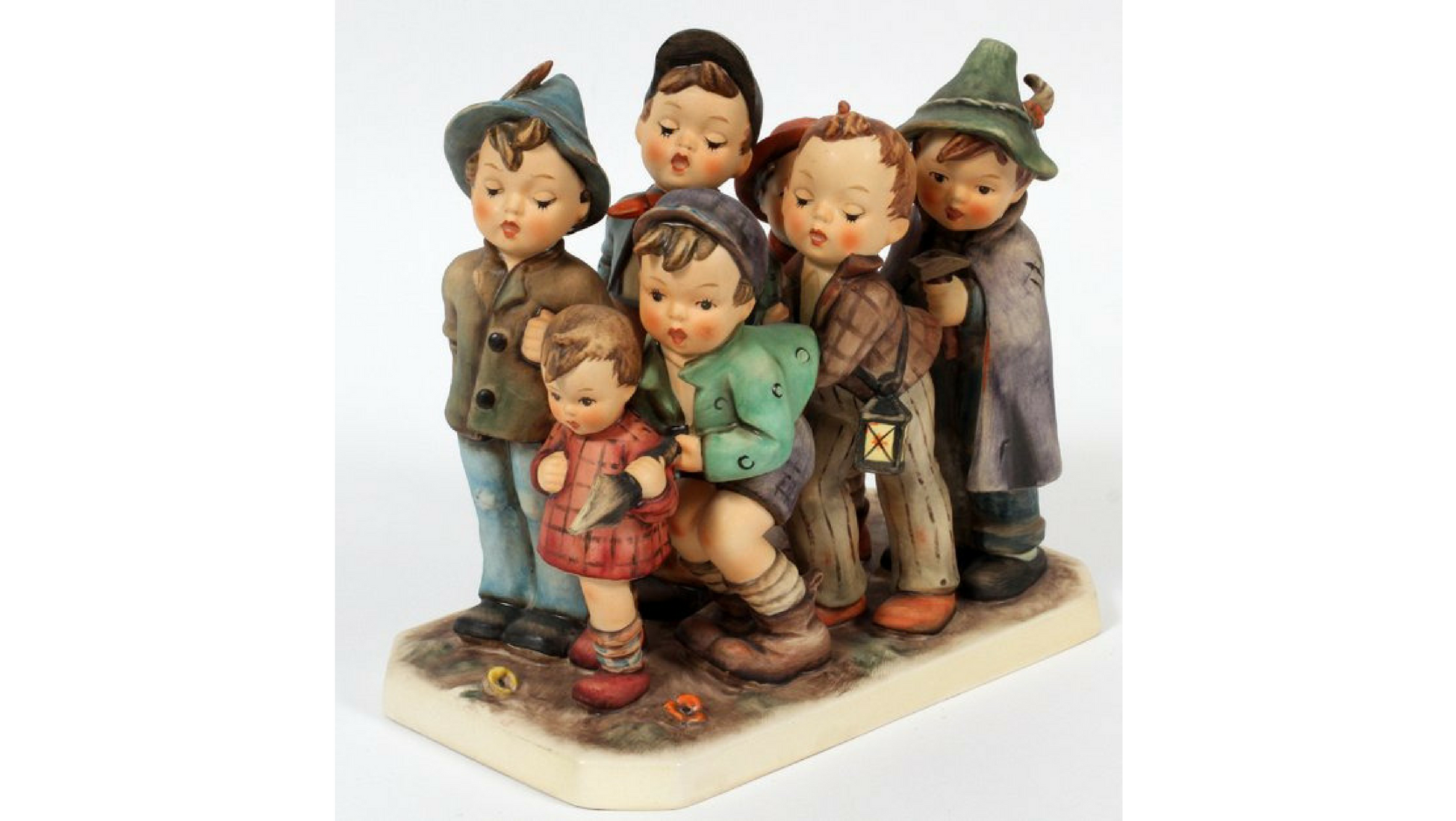 With a retail price of over €4,000, Adventure Bound is widely accepted as the most valuable Hummel figurine one could own. This 4-digit figure is a suggested retail price however; a realistic selling price would be around €1,000, but depending on the condition and trademark could be worth more or less.
5. The trademark affects the value
In addition to condition and demand, the year in which your Hummel figurine was made affects the value. Earlier figurines are likely to be more valuable and since the trademark symbol has changed drastically over the years, looking at the trademark - often found on the underside of the statue - can help you determine the value. Below is a picture of the different trademarks with the corresponding dates.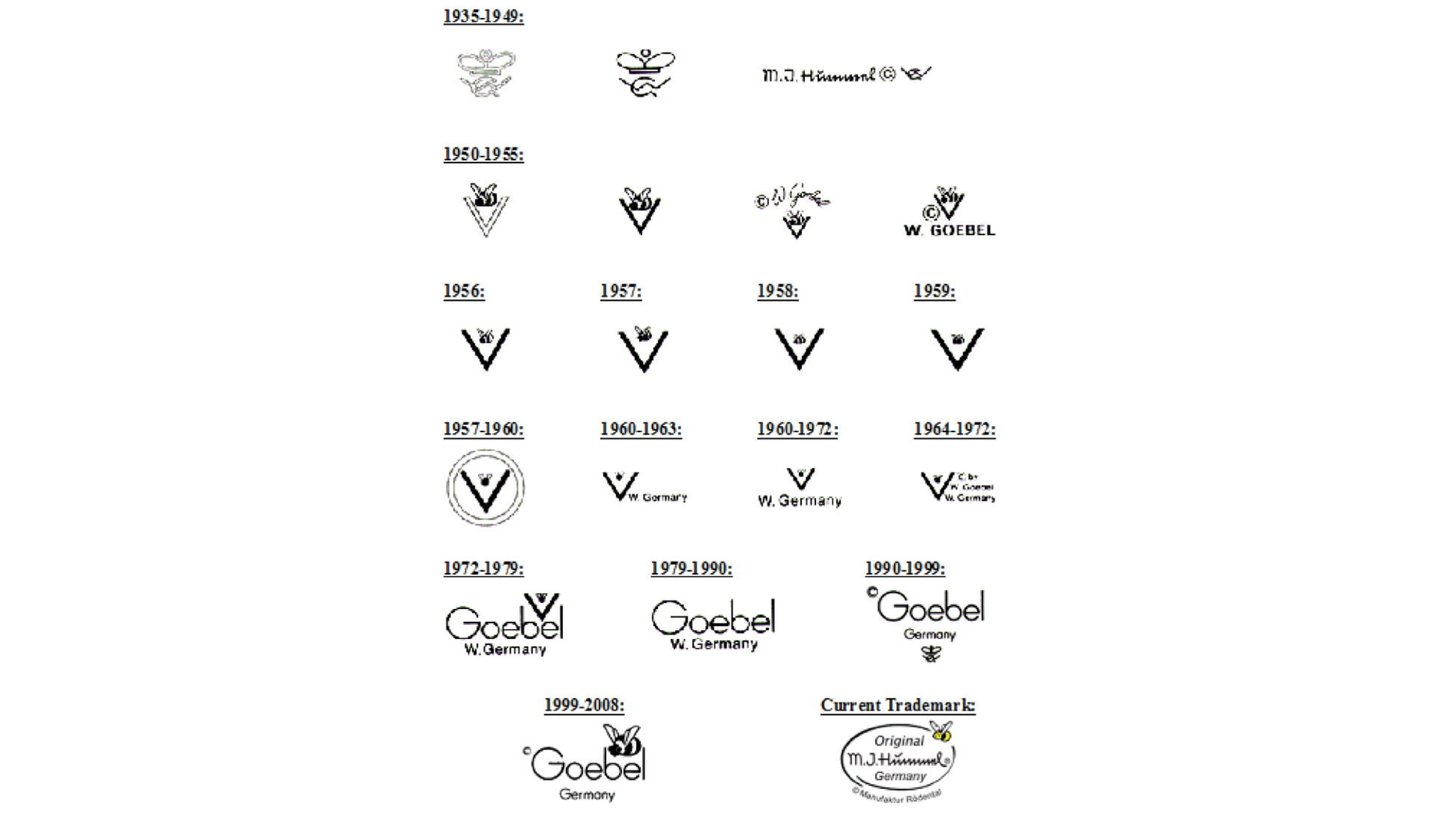 Are you looking for one of these beautiful sculptures? Take a look at our Hummel Ceramics auction. Or are you interested in selling your Hummel figurines to earn a nice profit? Visit our sellers page and experience the fun and exciting process of selling something at auction.

Discover more Hummel | figurines | collections
You might also like these articles: