Stefanie Schneider is a contemporary German photographer who specializes in expired Polaroid film. Mixing suggestions of fantasy with the real world, Schneider's overexposed, miscolored, and dappled images fade into surreal landscapes to create transient scenes of distorted reality. Figures become almost like apparitions as they dissolve into their surroundings, created by the somewhat unpredictable and unstable film Schneider employs. This week at Catawiki: an art photography auction dedicated to Stefanie Schneider's Instant Dreams.

California Dreamin'
Taking the American West as her inspiration, Schneider's alluring female characters are placed within the vast, sun drenched landscapes of California. Often in wigs and colorful dress Schneider's images evoke ideas of masquerade and play, however the intense gazes of Schneider's female characters undermine their playful edge suggesting an unnerving or tragic quality beneath the surface of these glossy women.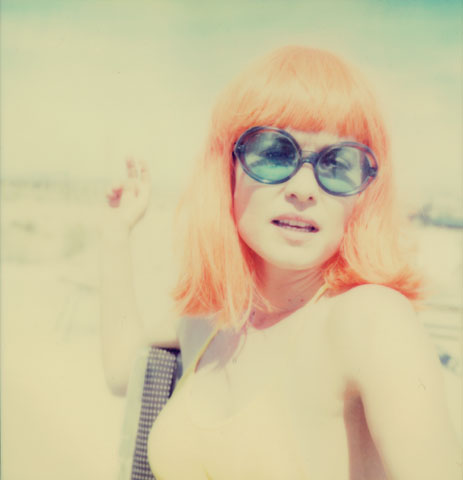 Together her photographs evoke love, pain, loneliness, alienation and re-discovery and collectively can be seen to suggest a social commentary on America; pointing to the cracks beneath the surface of the glitz and glamour of Western American and the 'American Dream'. Using expired Polaroid film which is then enlarged, Schneider's images both emphasize the sun drenched light of California and embody the cinematographic quality of the films of Quentin Tarantino and Oliver Stone.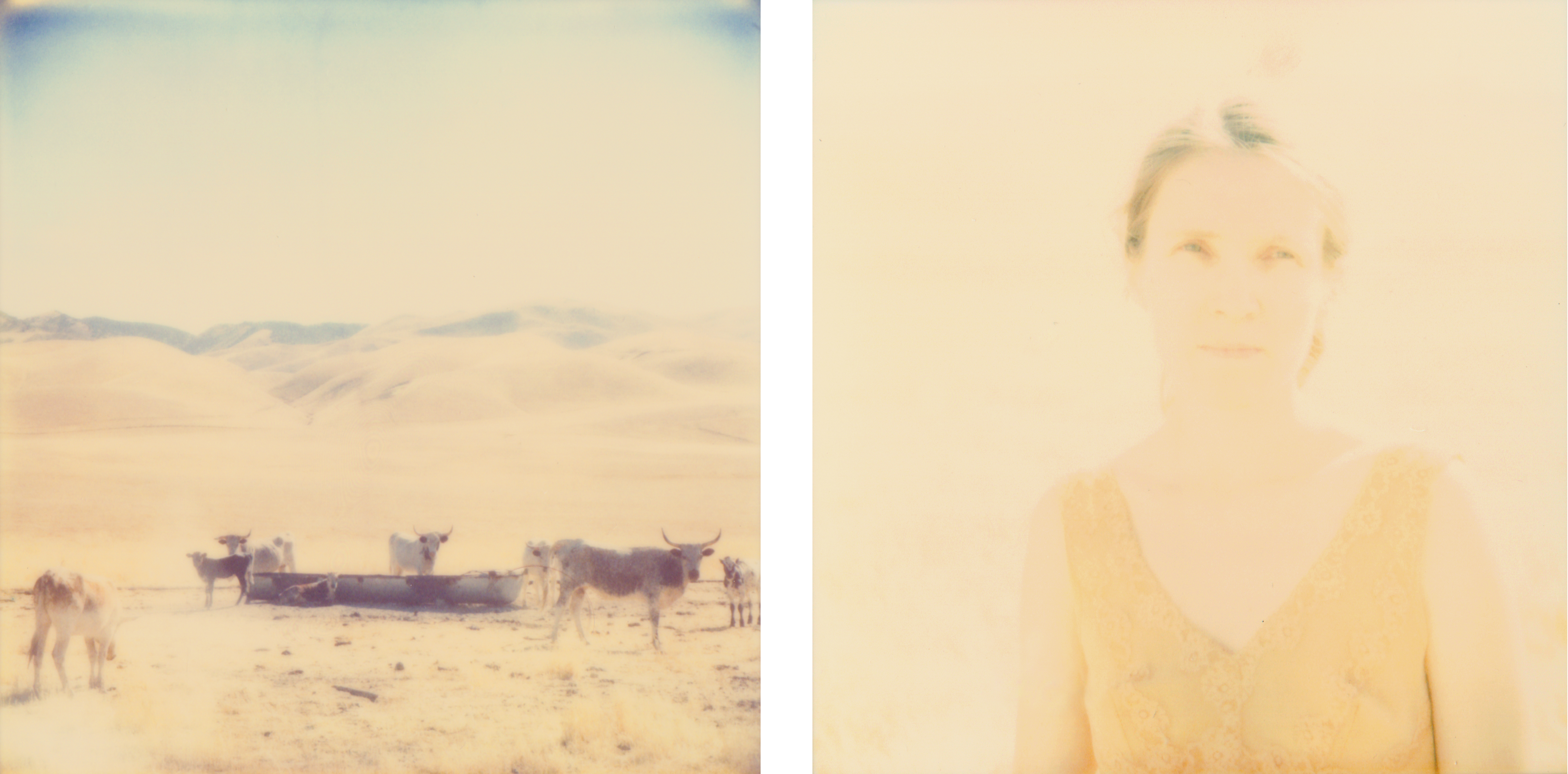 Although carefully staged, Schneider's works are reminiscent of forgotten memories, dreams and chance encounters. The blemishes of the flawed Polaroid film, further add to Schneider's intent to represent an imperfect narrative, whereby the viewer is left questioning. Schneider has commented on the relationship between her bleached out Californian dreamscapes and the disintegration of a faded Hollywood dream, "Hollywood is the quintessential dream factory, everyone goes there in search of their dreams, and many dreams are shattered there." As a European living in Los Angeles, her work highlights aspects of melancholy and loss that lie beneath the gloss and glamour of today's America.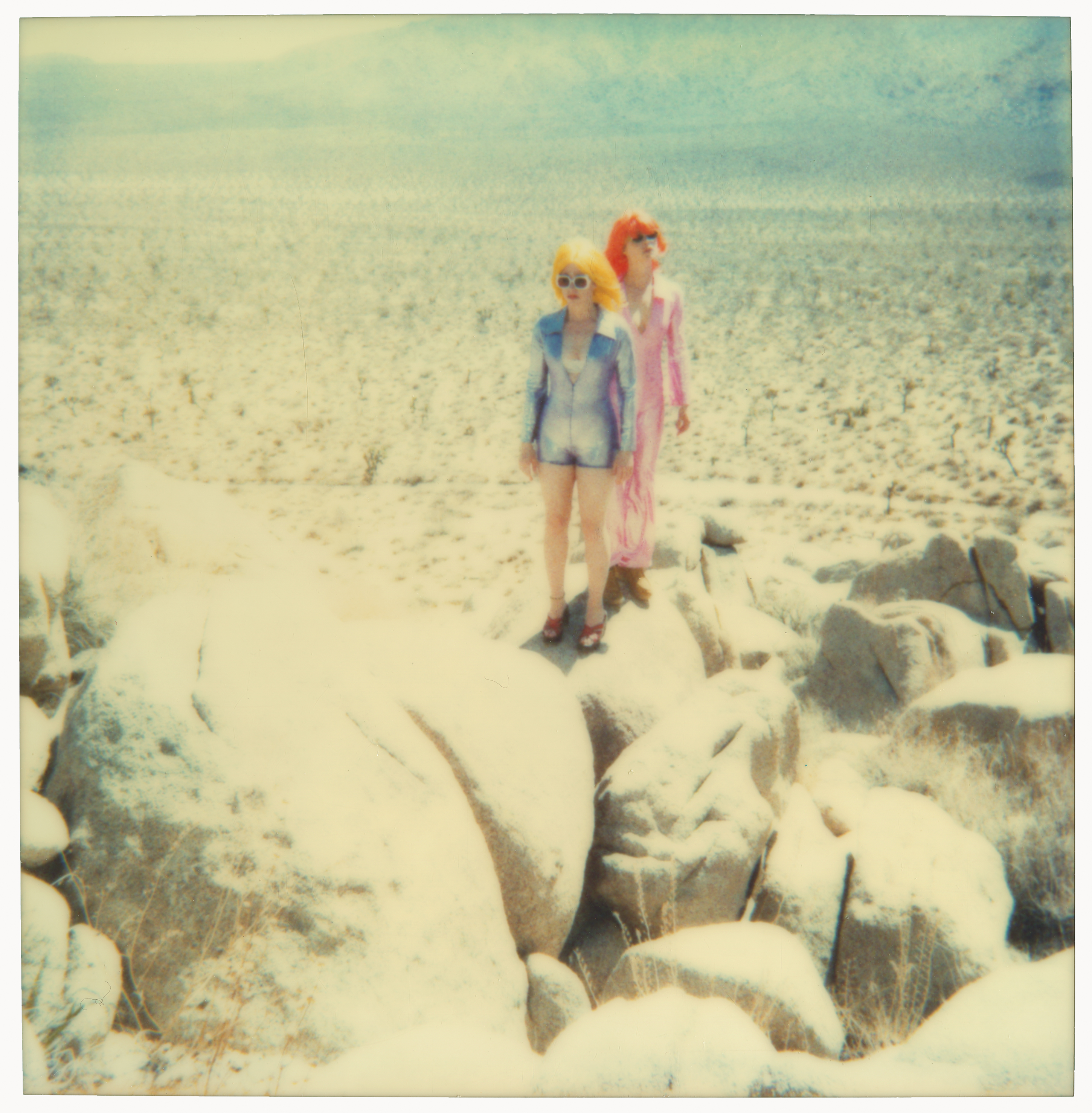 Imperfect polaroid
Schneider works with chemical mutations of expired polaroid film stock. Chemical explosions of color spreading across the surfaces undermine the photograph's commitment to reality and induce her characters into trance-like dreamscapes. Like flickering sequences of old road movies Schneider's images seem to evaporate before conclusions can be made - their ephemeral reality manifesting in subtle gestures and mysterious motives. Schneider's images refuse to succumb to reality, they keep alive the confusions of dream, desire, fact, and fiction.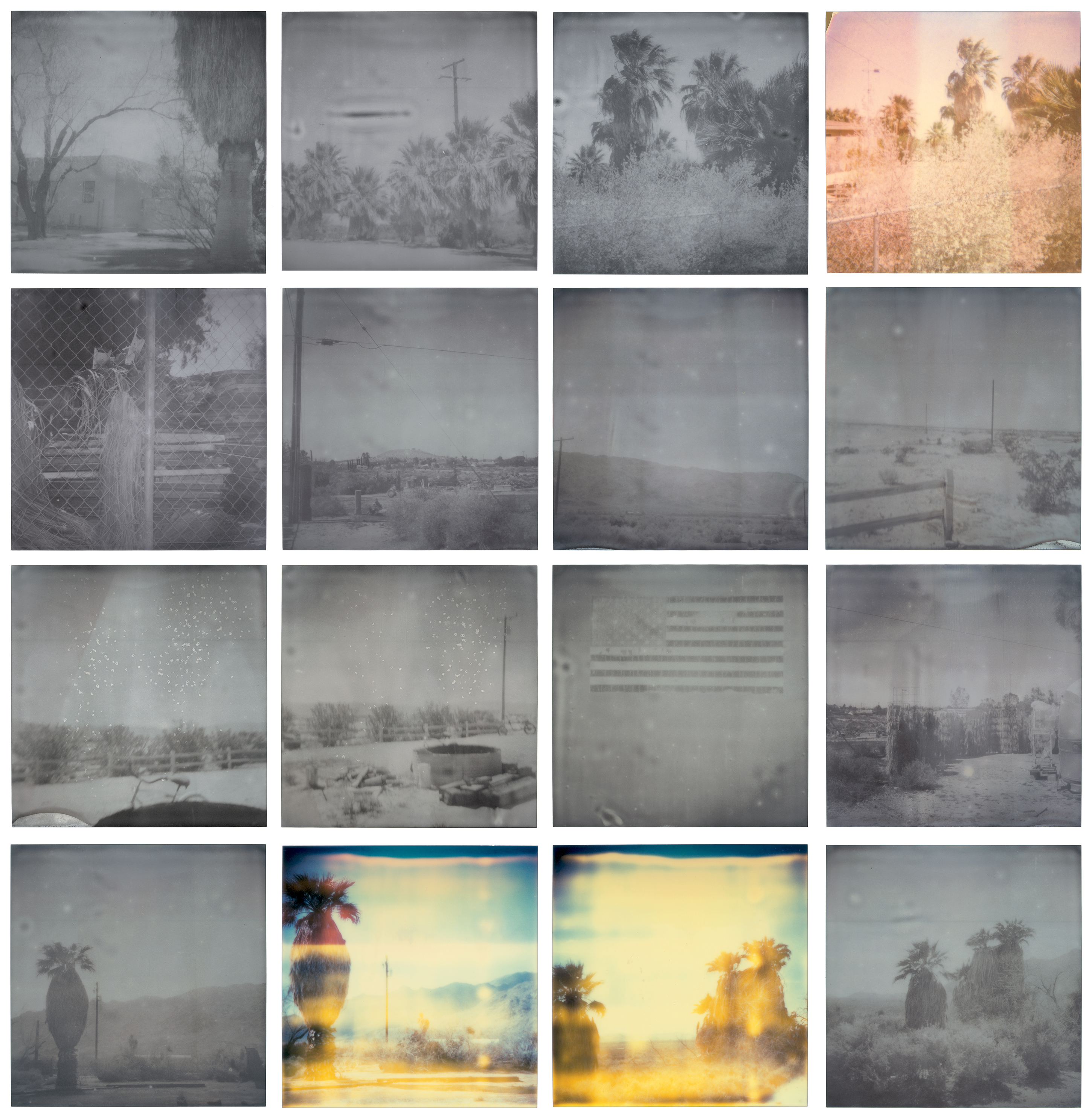 Larger than life
Willem Baptist, a Rotterdam-based filmmaker, is currently working on a feature film length documentary about "Instant Dreams". On working with Stefanie, he says the following: " "Stefanie's lifelong relationship with instant film is inspiring, her work impressive and fully embodies my vision of this medium and the way I want to portray it in my film... Choosing the title Instant Dreams is no accident. That's why I decided that Stefanie will be the artist to be featured in the film and I think that it should be done in a way that not only puts a spotlight onto her work, but adds to the mystique. That, what is in some form illusive, mysterious and magical only makes us crave for more. So in filming how Stefanie creates her work, I will try to capture the elements of her work in the visuals of my film; the day-dream-like quality, power of femininity, subtle eroticism and whole eccentric vibe of the time-less surroundings. Stefanie is a great artist; and I want to portray that greatness in a poetic larger than life fashion."
If you are interested in the work of Stefanie Schneider, take a look at Stefanie Scheider's Instant Dreams auction. If you are inspired to begin shooting in Polaroid as well, take a look at our analogue photographica auction.