Written by Tom | 12th February 2020 | Updated 13th July 2022
If you've missed the recent resurgence of Pokémon in the past years, you need only look at mobile app game Pokémon Go to understand the franchise's continuous impact. Back in 2019, the game was downloaded over a billion times and ironically credited with making mobile users more active through its location-based gameplay. While Pokémon is usually associated with video games, its creature-adorned playing cards have been a favourite of collectors since their release in 1996. Our Expert in Video Games walks us through some of the most desirable Pokémon collectables and why so much of it has kept its value.
Limited edition Pokémon cards


If you're looking for Pokémon merchandise that's kept its value, the best thing to do is go back to basics. Pokémon was created by Satoshi Tajiri, whose love of insects inspired the video game series. Today, these fictional creatures are printed on cards, with some specific cases valued in the thousands.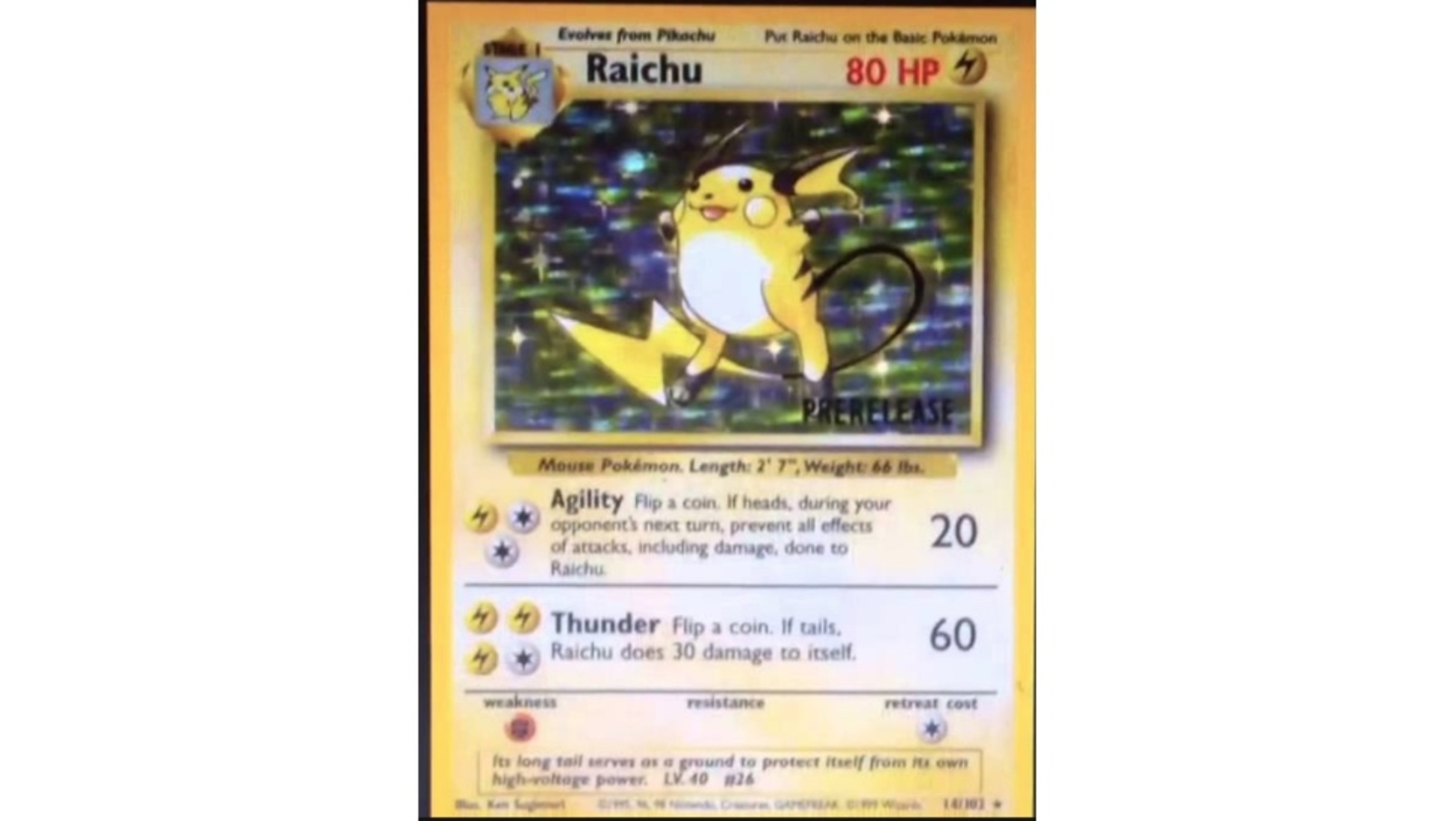 A pre-release Raichu card can fetch numbers in the thousands
In these instances, it's all about rarity. A pre-release Raichu card, the evolved form of Pickachu, with the relevant pre-release sticker can be worth over €8,000, as only 11 of these cards were ever made. The language of a card can also play an important role:

"An English Charizard card is one of the most valuable cards in any language (estimated at €10,000) as it was only available through a 'Trade Please' campaign where Pokémon fans and collectors had to send in two Pokémon cards, receiving a trainer card and a Charizard in return," says our expert. "And don't forget about holographic cards and sealed booster packs, as these can be worth a lot too."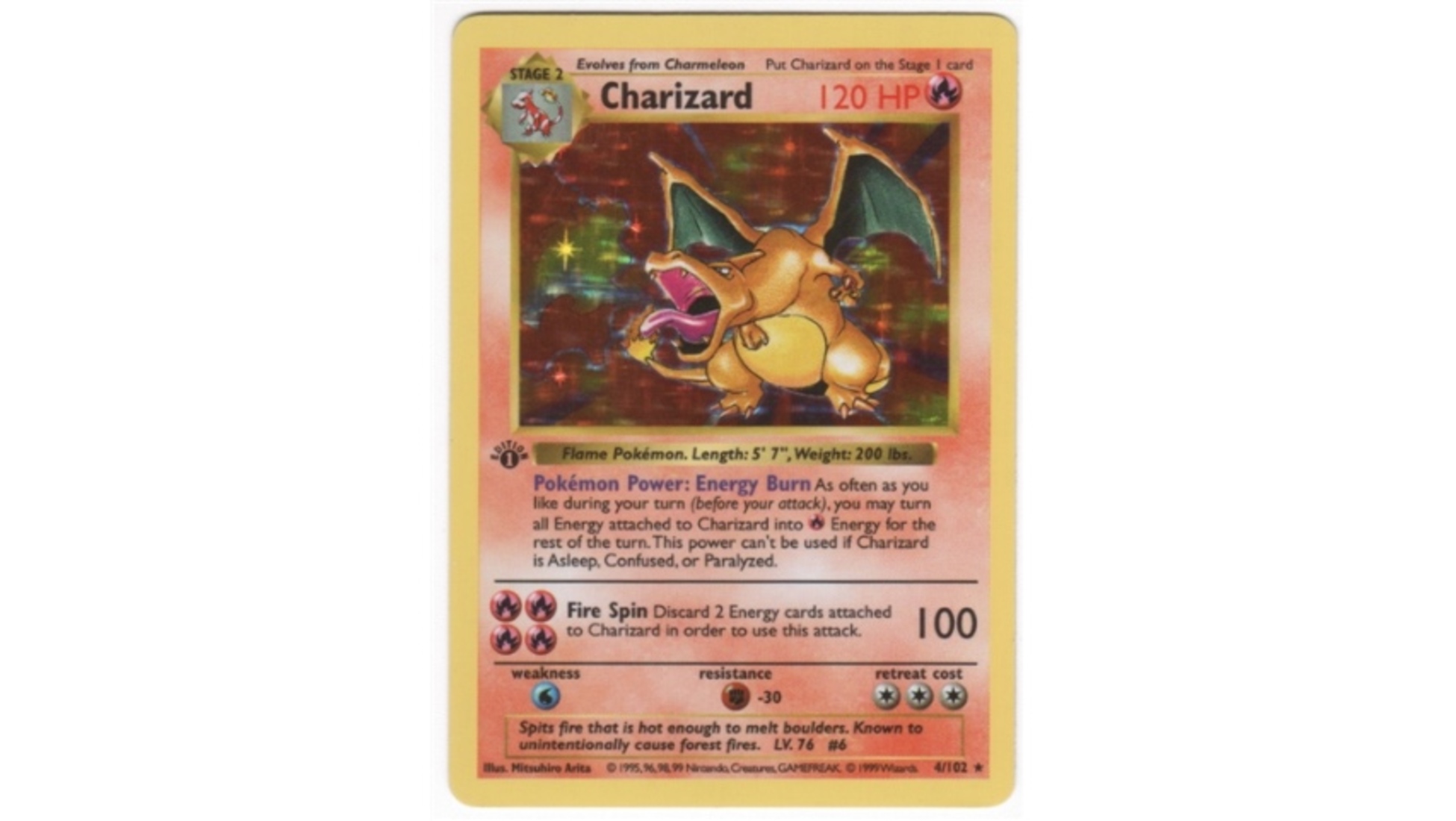 Charizard is a perennial favourite so keep an eye out for an English-only variations


Pokémon TCG tournament cards
While you're less likely to come across them, Pokémon cards given or won in tournaments are prized collectors items. Take the Magikarp Tamamushi University card; this special edition of the fish-like creature only happened to be available for the second day of the 1998 Tamamushi University tournament in Osaka. "Around 50 of these cards were created and they're valued at close to €12,000," says our expert. Not bad for a Pokémon whose signature move is "Splash" – known for doing, quite literally, nothing.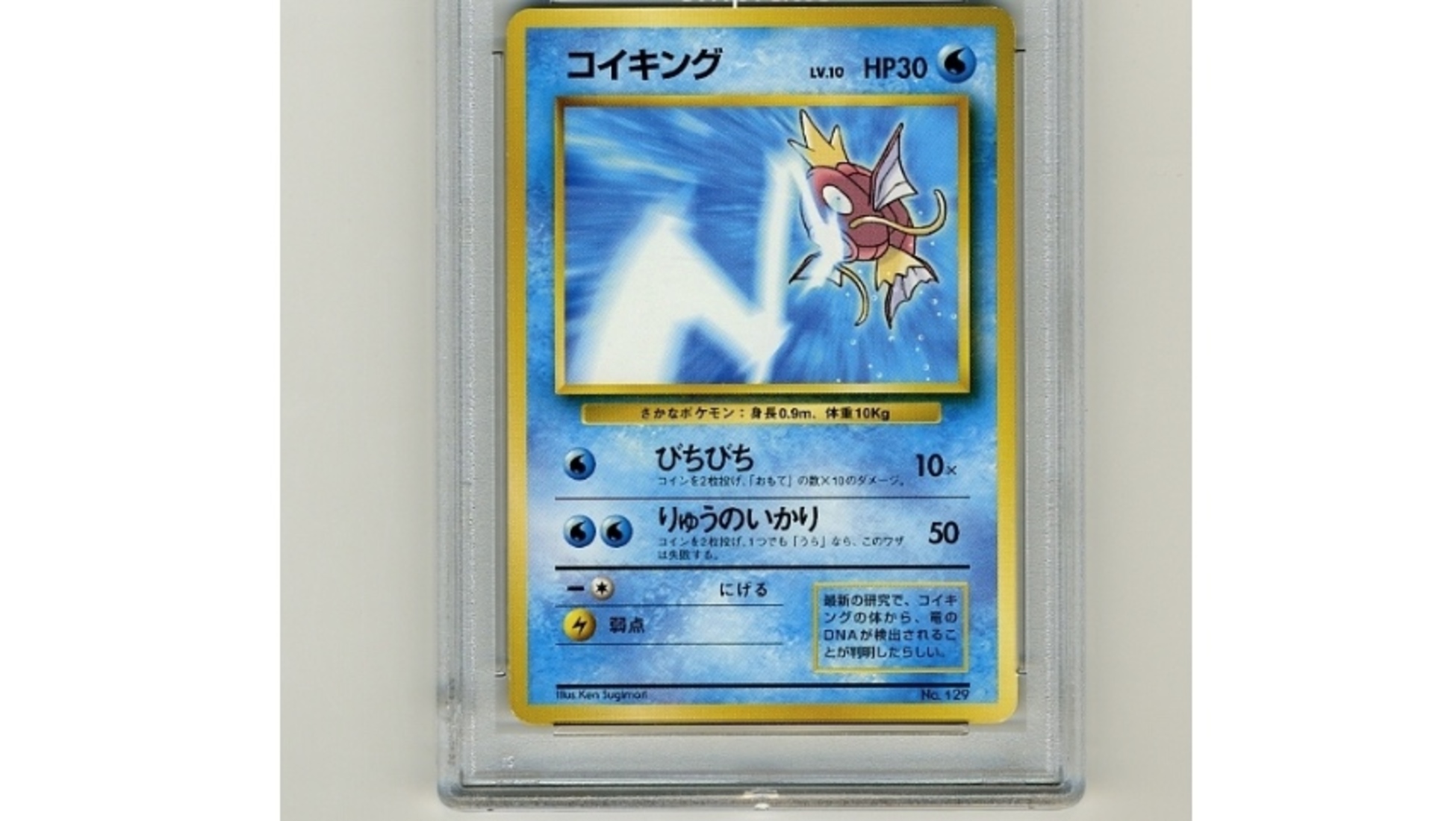 Only 50 of the Magikarp Tamamushi University cards were created
Similar to the Magikarp card is the Championship Arena award card, given to participants of the Pokémon TCG World Championships in 2005. What collectors look for in particular is one of these cards in mint condition. The reason being that the organisers—in an attempt to surprise the competitors—slipped booklets containing the cards under their hotel doors. But the method of slipping it under their doors was less clandestine and more careless than hoped, leaving several cards damaged. The booklets in which the cards were placed damaged the cards when pressure was applied as well, meaning a Championship Arena card in mint condition is incredibly rare.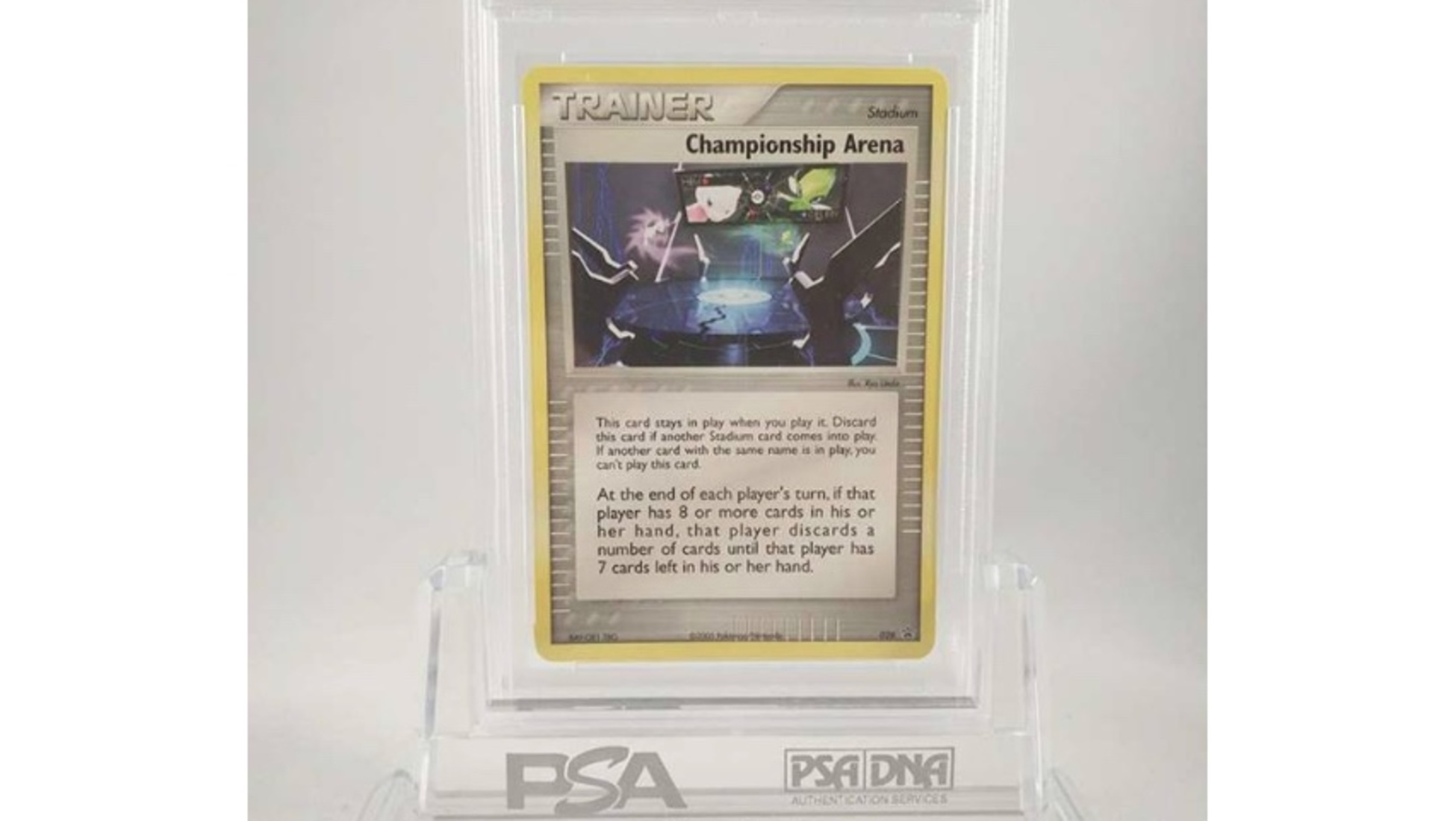 Look out for Championship Arena cards in mint condition


Pokémon consoles and games
For a while now, Nintendo and Pokémon have collaborated in releasing Pokémon-themed consoles. And, just like any other console, some are worth more than others. Especially the limited or special edition ones. In fact, one of the rarest consoles was one that preceded Nintendo's ownership of Pokémon – the Pikachu Edition of Sega's Pico. It was released in the 1990s in Japan and the console came with Pikachu's face covering it entirely. Rare and cute.
Back to Nintendo, and the '64 edition – specifically the Pikachu version – is still valuable. In North America, gamers here were given an electric blue Nintendo 64 with Pikachu's face plastered across it, but it's the tangerine orange version in Japan that's become a true collectors item. While you may not want to part with the console, it's valued in the hundreds today.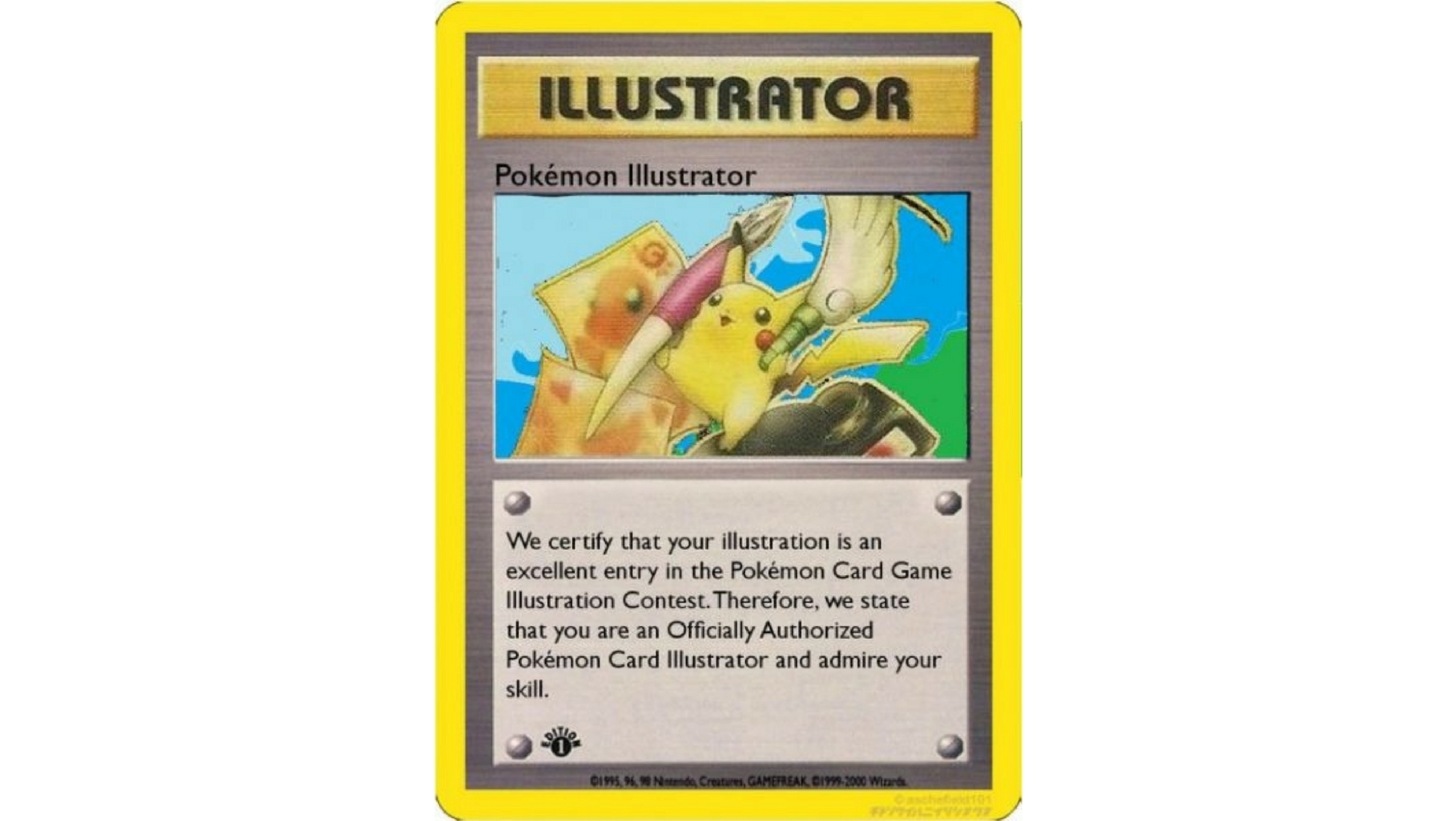 The Pokémon Illustrator card is ranked as the most valuable card of all

For those interested in the most expensive piece of merchandise, look no further than the Pokémon Illustrator card. This card was awarded to the winners of the CoroCoro Comic Illustration Contest in January 1998; a special illustrator contest to design pictures for Pokémon cards. Only six are believed to still be in existence and they're worth around €46,000.
____________________
Rummage around our auctions and see if you did catch 'em all or register as a seller here.

Discover more Trading Cards | Computers & Video Games
You might also like:

How Nintendo made video game music mainstream
130 years of falling in love with Nintendo

How to determine the value of vintage Nintendo Consoles