Did you know that we have weekly auctions filled with fantastic stamps from all over the world? Besides that we also offer a unique feature: the ability to create an online catalogue of your stamp collection. As the world's largest catalogue & community for collectors, our stamp catalogue currently holds over 658,000 stamps posted from all over the world. That's a lot of stamp enthusiasts and a lot of potential buyers! But how can you make money from your stamp collection? Read on to find out more!

Top Selling Stamp Collection on Catawiki
Check out our list of the top selling stamp collections sold on Catawiki from across the world.
Late 20th Century Chinese Collection - €3,803
This was a very popular lot which sold well over our expert's estimate. The stamps are issued by the People's Republic of China (PRC) and from the late 20th century. Well preserved, beautifully presented and widely varied, this collection made both the buyer and the seller extremely happy!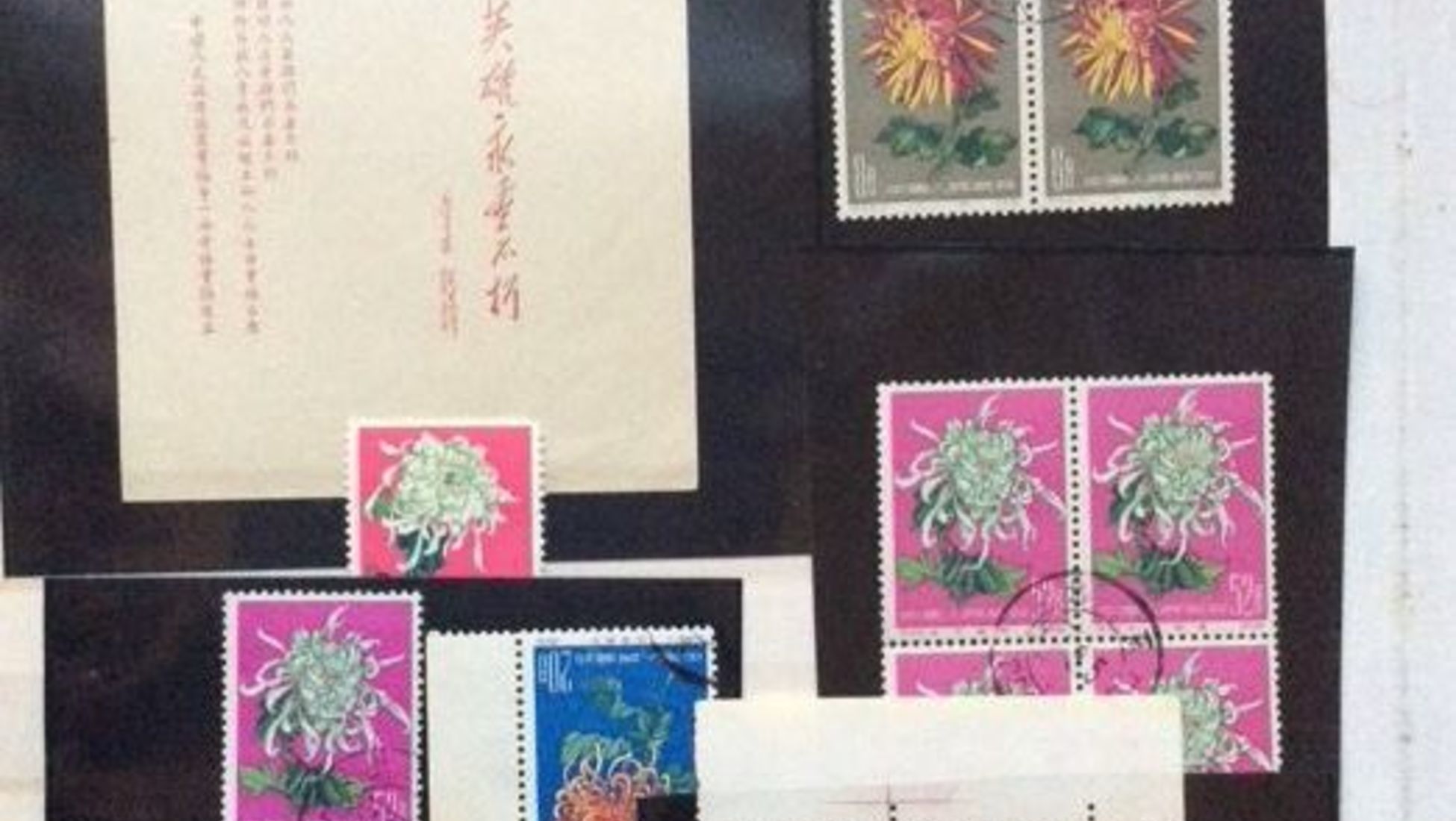 1872/1919 German Colonies and Postal Offices Abroad Collection - €5,500
This German set includes mint condition, used and cancelled stamps - lots of interesting variety. Over 350 stamps were sold in this collection so no wonder it picked up such a great price at auction.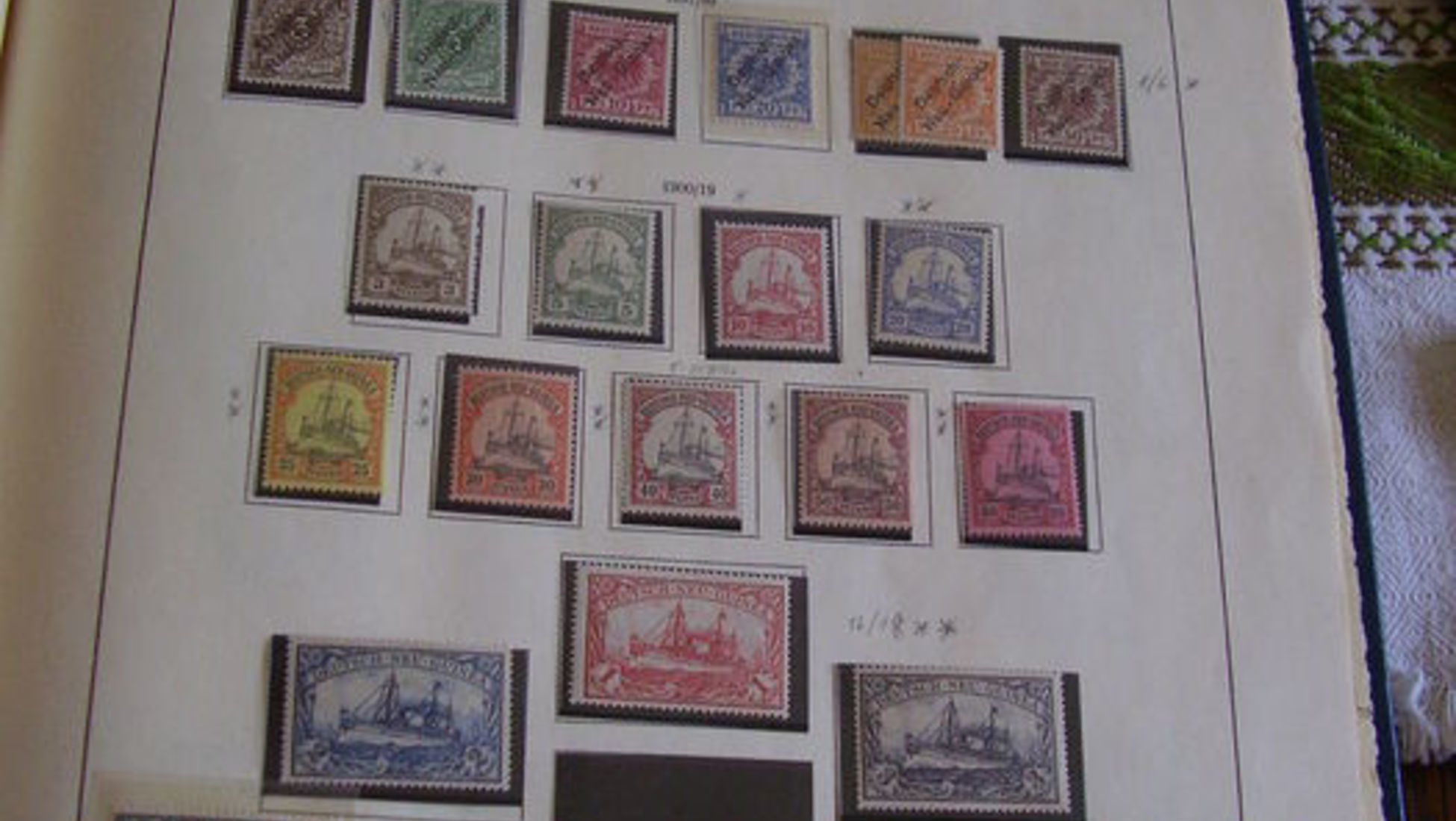 Danish Advertising Stamps Collection - €5,700
Advertising on postage stamps was a way of adding to postal revenues in most European countries in the early twentieth century. The advertising labels of Denmark are now some of the most sought-after collectables. The €5,700 price tag this lot picked up at auction shows just that!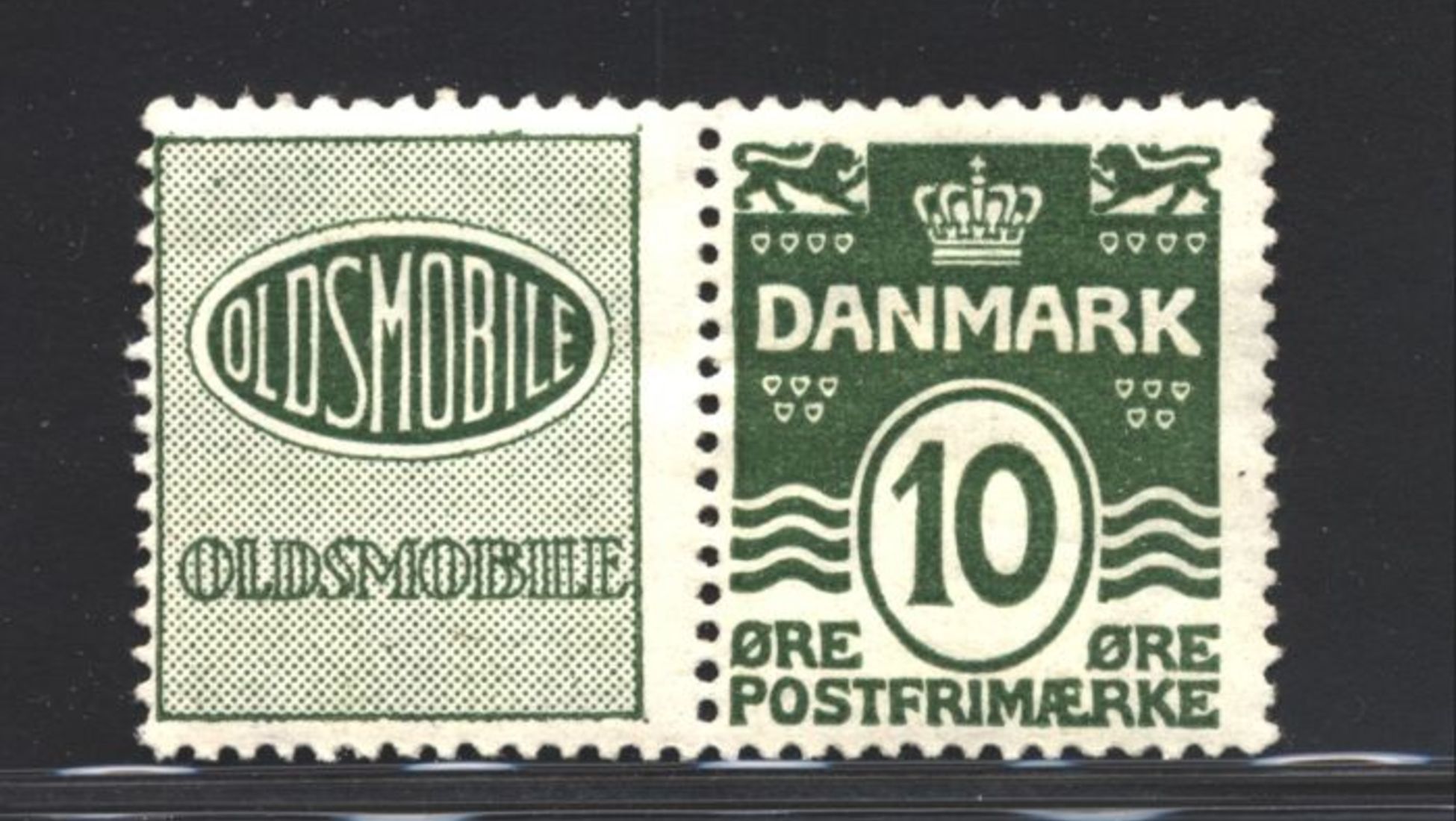 Ex-French Colonies Collection - €6,000
When quality mixes with quantity, what you get is €6,000 price tag! This enormous catalogue of impressive postage stamps created lots of interest at auction and made a significant of money for the lucky seller when it came to bid closing time.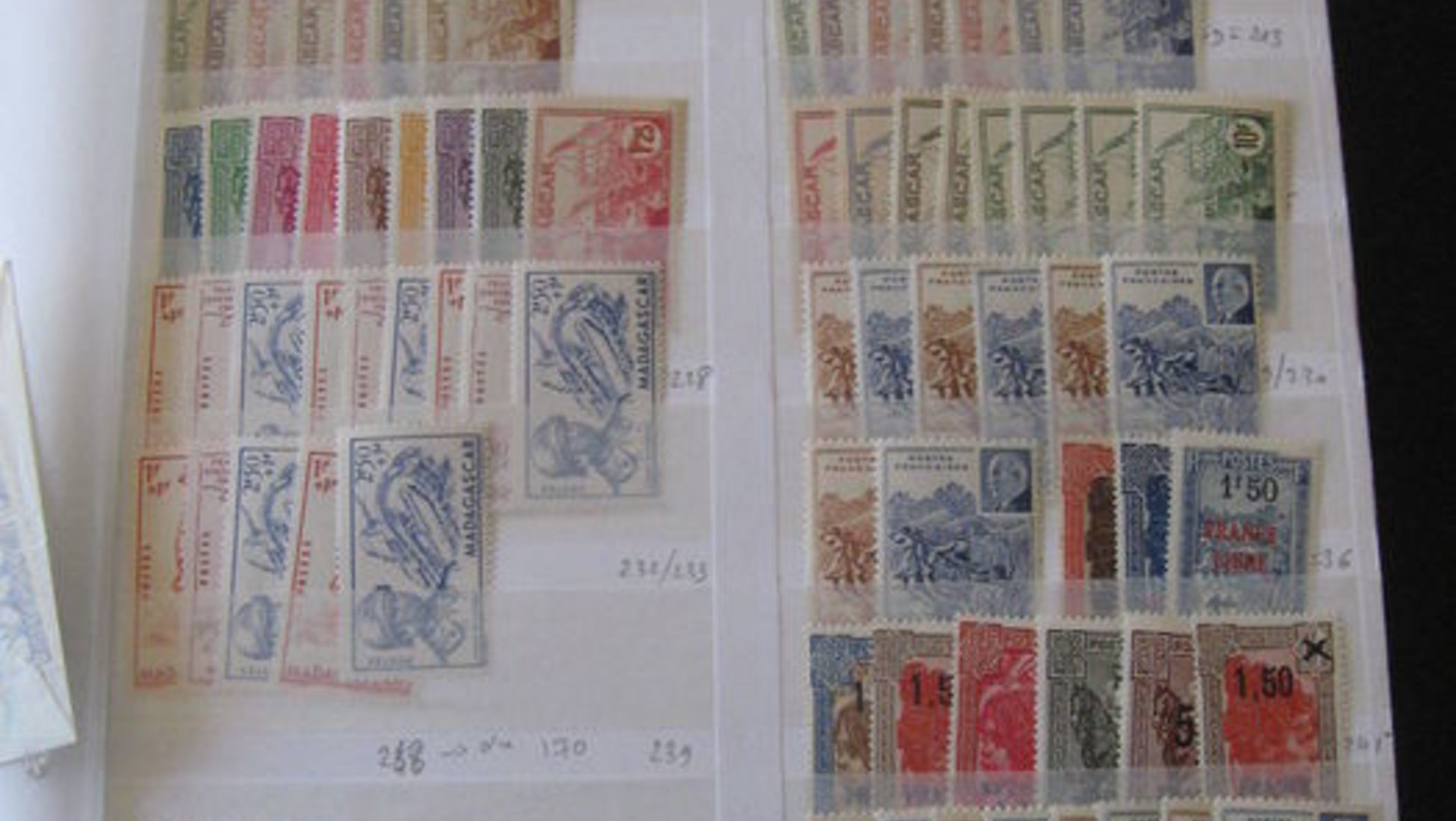 Dutch King Willem III First Issue 'Gutter Pair' - €6,000
At the time of auction, there were only 8 known gutter pairs of 15 cents, d.d making this lot highly rare and therefore very popular amongst collectors.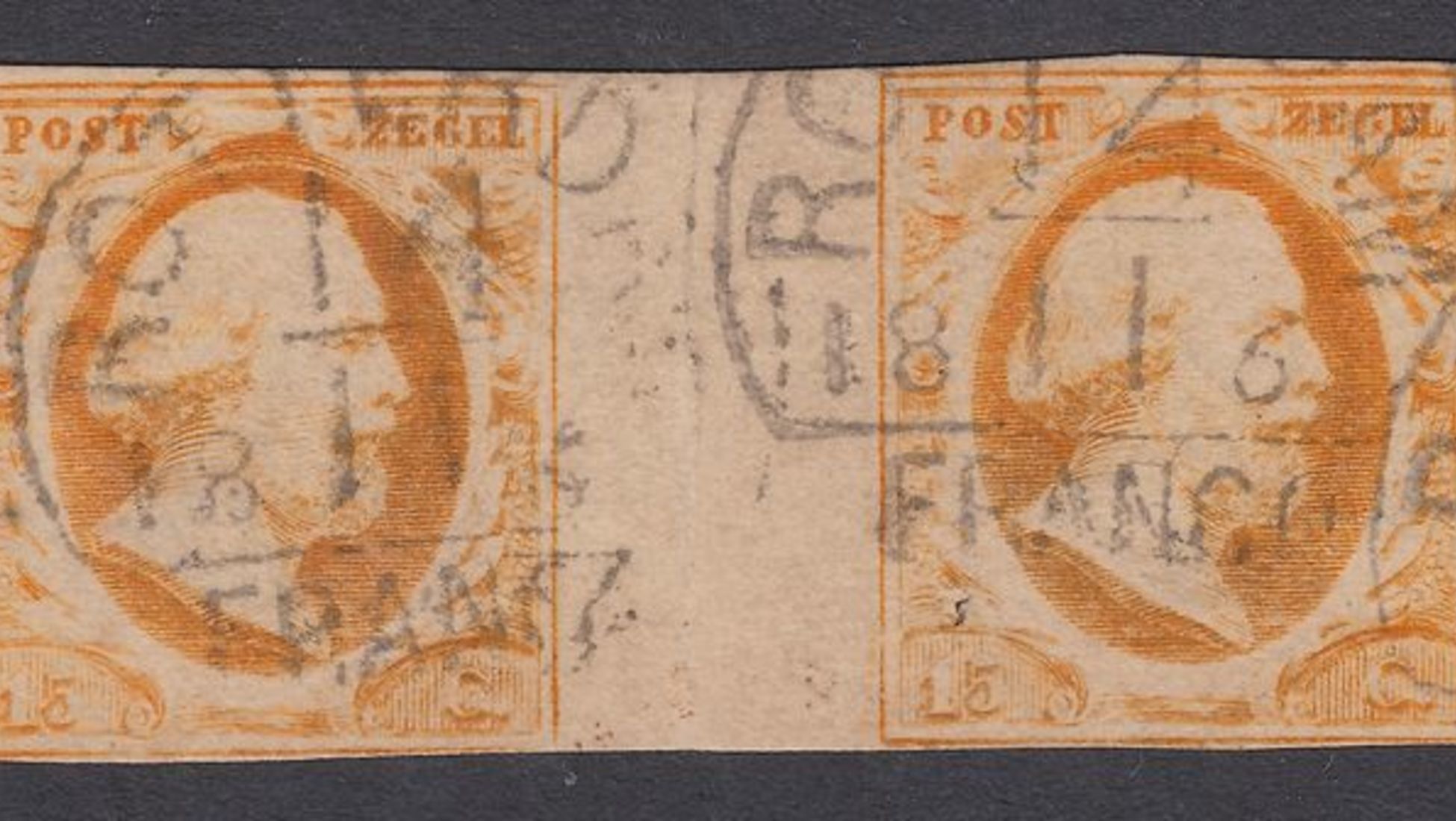 How to Identify If Your Stamps are Worth Money
1. Identify the Stamp
Our online Stamp catalogue is a great first place to start. Compare your stamps to other collectors' stamps to get an idea of how much they might be worth. This is also a great way to get an idea of how rare or unique your stamp might be.
2. Study the Quality of the Stamp
The quality of a stamp is very important when assessing its value. Have a look to see if your stamp is fresh, original and generally in good shape. Stamps can be graded as used, mint hinged or mint never hinged. A mint never hinged stamp is likely to be worth more at auction.
3. Look at the Gum
Gum is the glue on the back of a stamp. 'Mint never hinged condition' gum is perfectly intact and original. Generally, the better condition the gum, the higher the value.
4. Assess the Cancellation
Stamp cancellation is a method of applying a marking on a stamp to indicate it is already used. If the markings are light and the design of the stamp is still visible, clear, readable and full, the stamp is likely to be worth more.
5. Centering
Study the centering of your stamp - the balance of the stamp's design in relation to the margin and the vignette. Though not considered a highly definitive factor, generally a very central stamp will be worth more than one with an imbalance.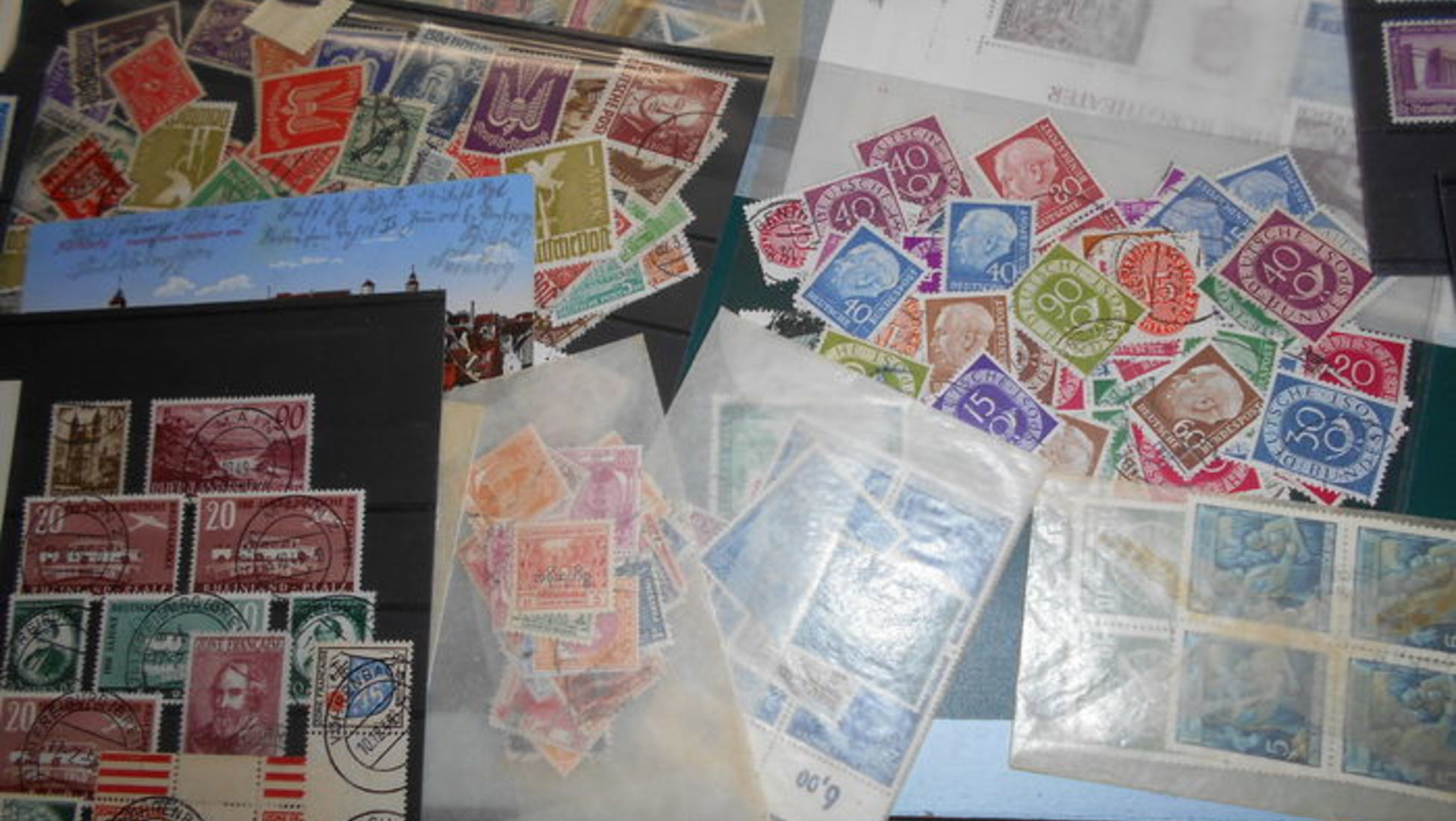 Now that you've seen some of our superstar stamp successes on the Catawiki market, perhaps you're now feeling inspired to start selling your own stamps? With a worldwide audience, our Stamp auctions are the perfect platform to sell your lots. The next step is easy: register as a seller here and we can get your stamps online in no time!
Or if you're searching for that final stamp to complete your collection, check out our Stamp auctions and find the piece you're looking for!