Claudia Schiffer is an icon in the world of fashion and beauty. The German supermodel has appeared on more than a thousand magazine covers and was often compared to Brigitte Bardot at the start of her career. But what does a multi-million dollar supermodel collect? It's far less obvious than fashion. If you ever hear this model screaming when she sees a beetle or spider, it's not a scream of fear but of pleasure. Claudia Schiffer collects insects and spiders.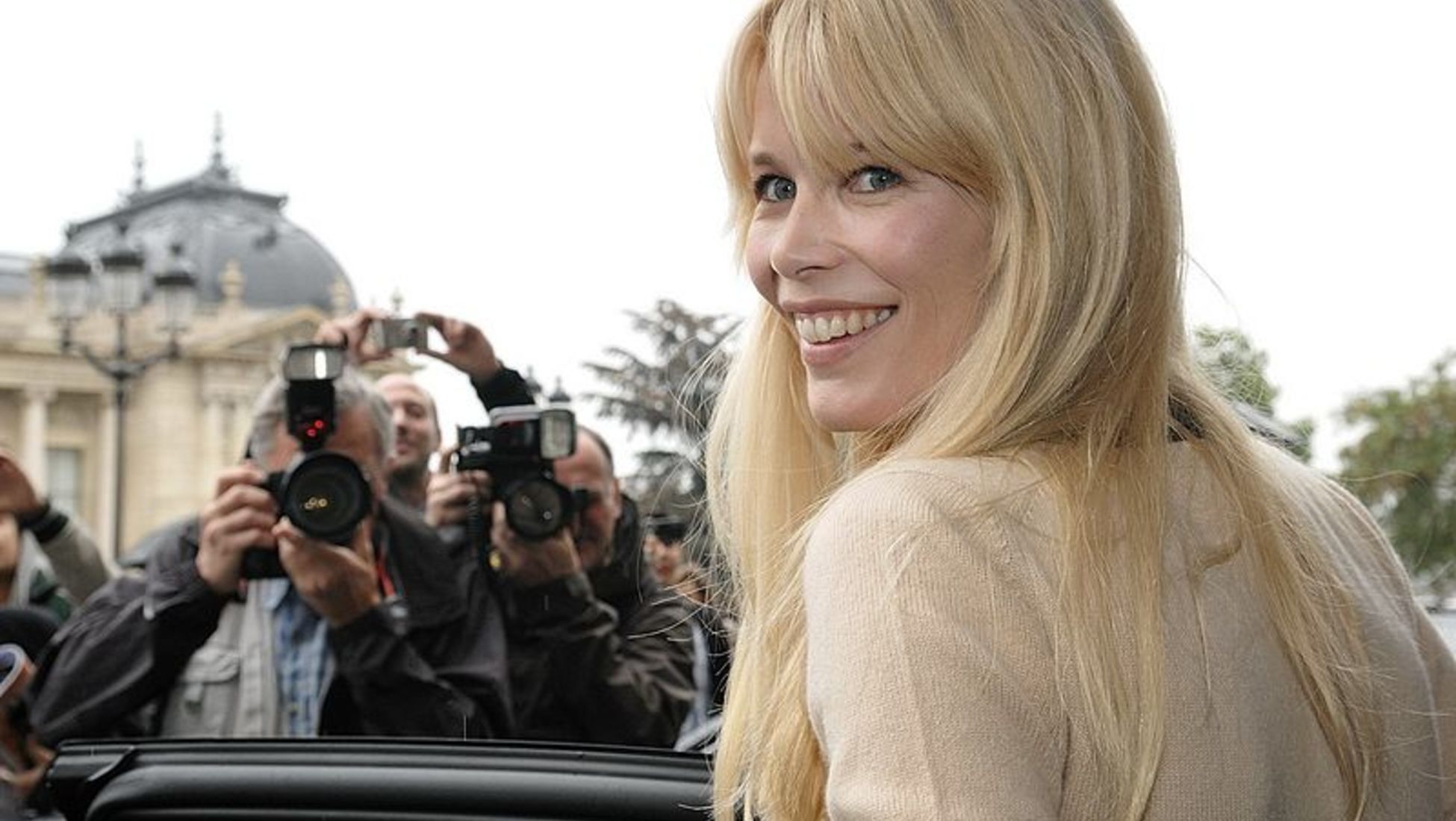 Schiffer has established a name for herself since the early 1990s when she entered the fashion world by storm. In 1987, the seventeen-year-old Claudia was planning to become a lawyer - she worked at her father's desk - but she put those plans aside when she was spotted in a club by Michel Levaton, the manager of the Metropolitan Model Agency. At the time, she probably never thought that she could become a model. She was tall, shy and preferred to remain unnoticed. So much greater the surprise when she was received so well by the fashion industry. Her looks assured her a place on the catwalk, in magazines and even on the silver screen. But because of her distinctive beauty, perhaps it's even more surprising that she collects insects and other arthropods.
Beauty in Nature
When supermodels decide to collect, the audience expects something that reflects the model's beauty. Bags, clothing, art, perhaps. Insects are located at the other end of the spectrum - only few people are charmed by creepy crawlers with beady eyes. It seems to contradict everything that is central to the work of a model, but Schiffer says her fascination was a result of her appreciation for the beauty of nature. As a child, she was always enchanted by the dew and rain that remained in cobwebs. That fascination soon expanded to the origins of this natural artwork - the young Claudia observed spiders close up and recorded them in detail. That's how her collection started.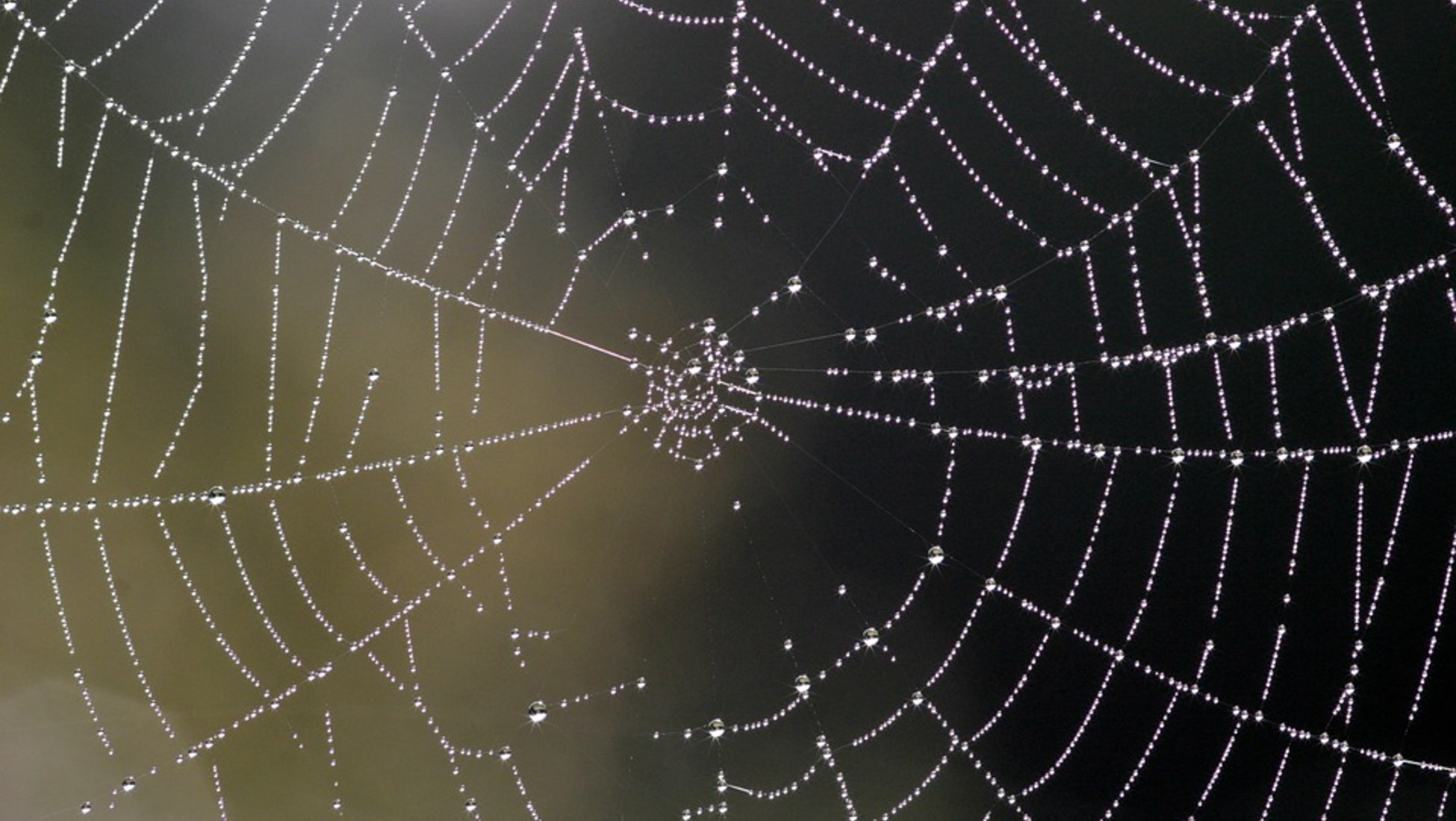 Museum
Although her fascination initially focused on eight-legged creatures only, it has now been expanded to all kinds of arthropods, such as insects. Schiffer's house is full of insects and insect parts. In addition, several beetles and butterflies are nailed to the walls, hanging between drawings and paintings created by Claudia herself. Her closets are filled with huge collections of books full of knowledge about her favourite organisms - staying true to her fashion life, the collection is based on an eye for the finest details. The collection is not only impressive in its size but also in its design. Every article has been exhibited with care, just like in a museum. And that's exactly what it is - a museum in her own home.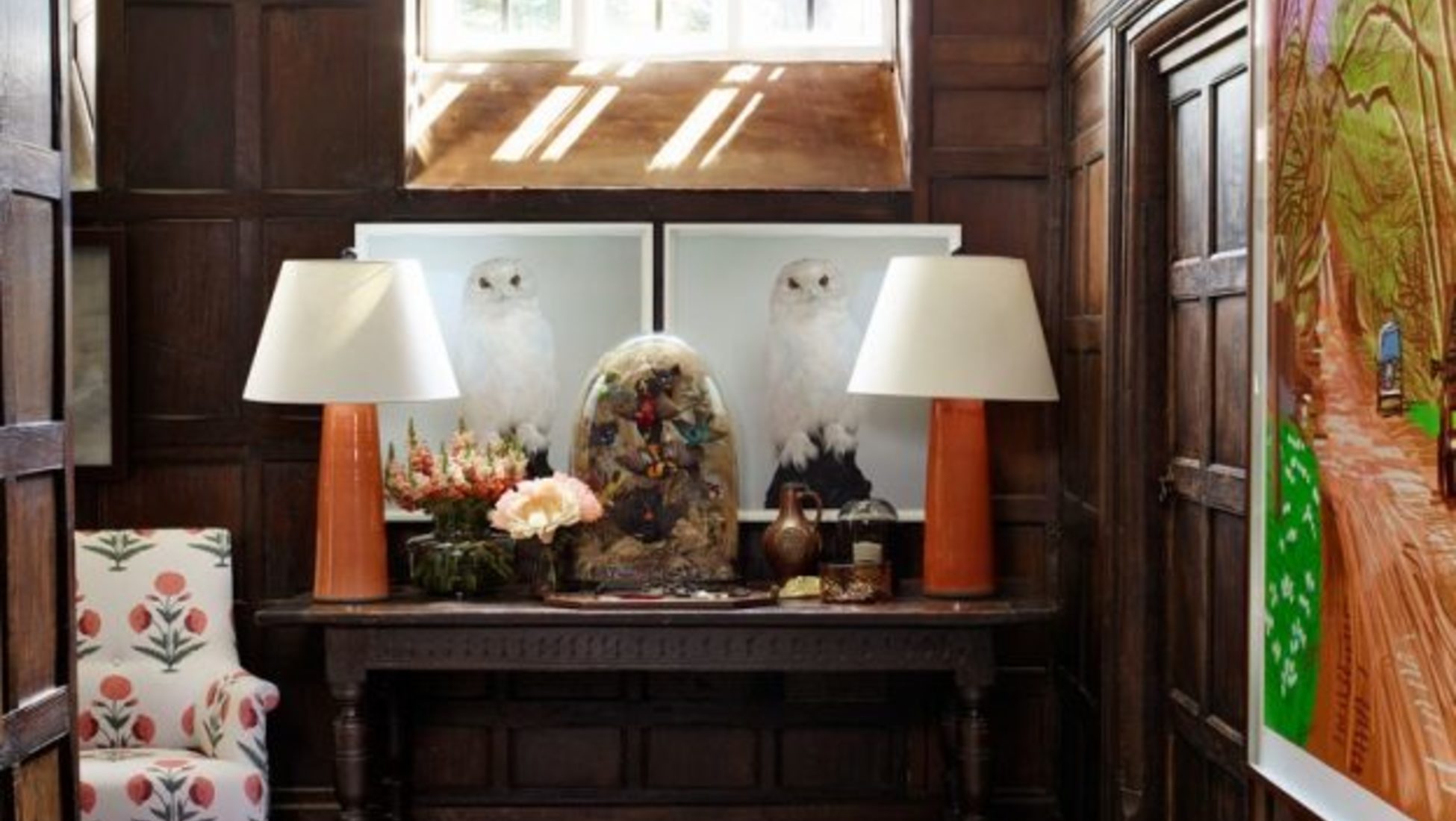 Image Source: theneotrad.com
As with every museum, there is a special place in the Schiffer mansion for the showpiece of the collection. The living room features a giant piece of art, composed of a legion of insect bodies. Not always appetising for guests who come to sip some coffee, but it adds something unique to the home atmosphere...
Fire
It is said that cockroaches could survive a nuclear war, but there is one thing which almost all insects fear: fire. In 2014 the collection was almost lost in the flames when a fire broke out in the house. Several estate buildings were damaged, including a stable and a bell tower. Fifty firefighters were extinguishing the fire for more than two hours. Fortunately, the collection escaped destruction. The origin of the fire is not entirely clear, but the fire department says it was probably an accident. Luckily the existing insects didn't go up in smoke.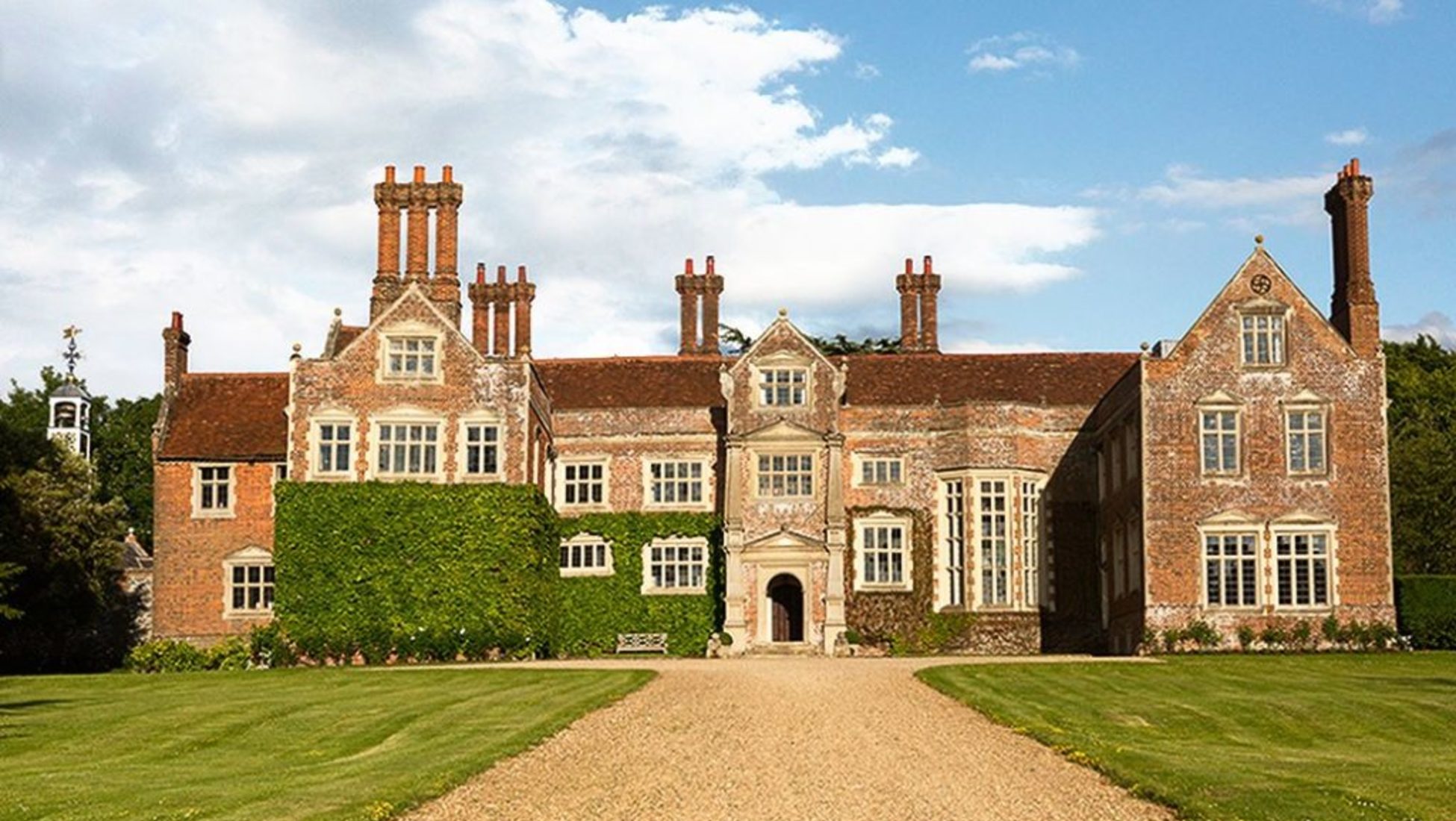 Image Source: H
abitually Chic
But, even if that would have happened - Claudia Schiffer keeps her love for insects and other arthropods not only at home. The logo of her Claudia Schiffer knitted apparel line is a spider drawn by herself and for her designs, she is often inspired by these skilled knitters of nature. Should she ever give up collecting, her fascination will live on forever in a creative sense. But for the time being, there is still al lot to collect: there are about 900,000 different types of insects. Fortunately they are small.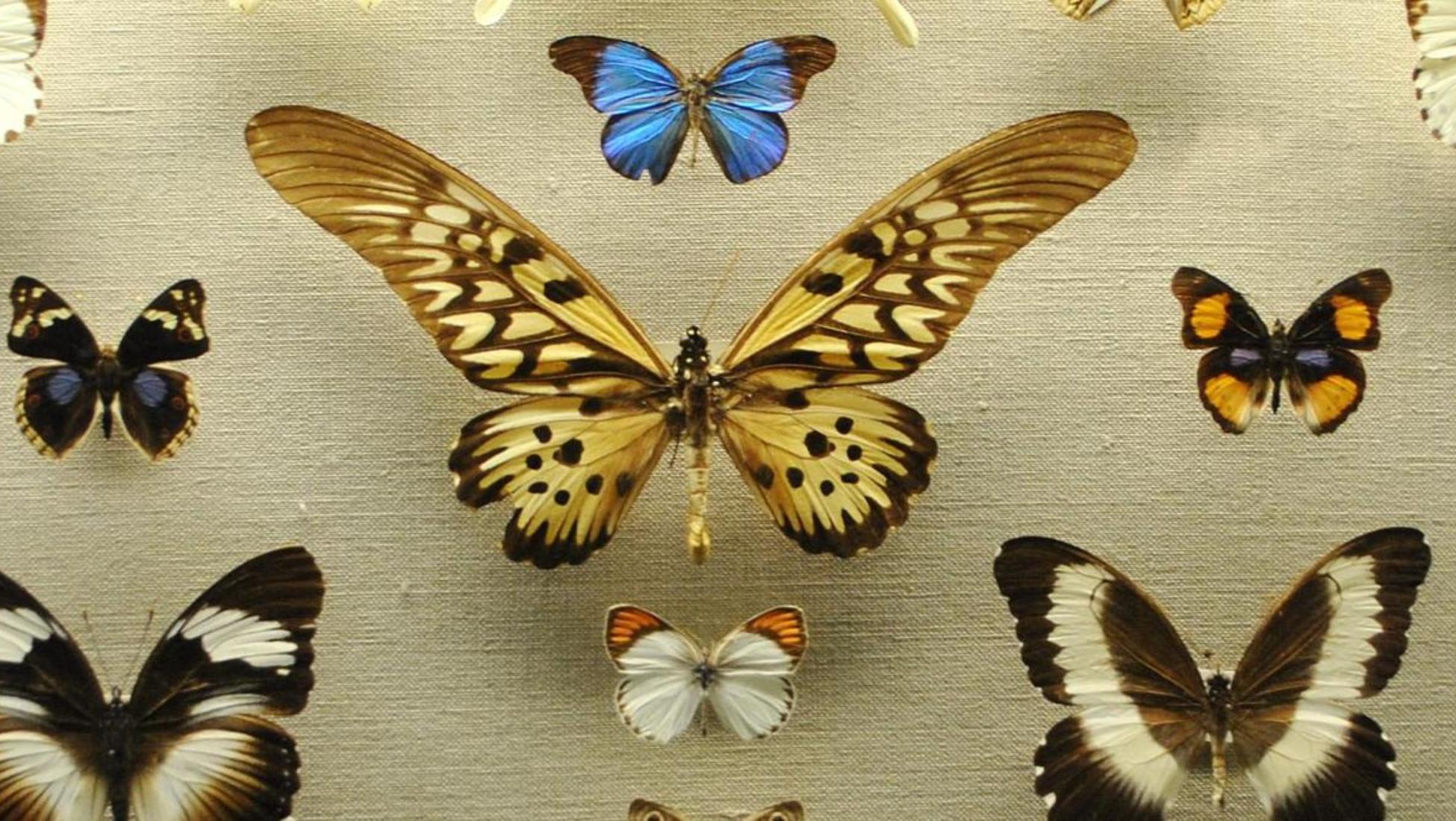 If you, like Schiffer, are an insect enthusiast, then it's worth paying a visit to our weekly Archeology & Natural History auctions where you will discover an assortment of insects among other curiosities such as fossils, taxidermy and skeletons. If, unlike Schiffer, you don't have a massive English country house to store your collection in, you can always downsize and sell some pieces online. To get started selling with Catawiki, you simply need to register as a seller here, afterward you can offer up your items for auction straight away.
Image right banner image: JumbleB