When Alfred Davis and his brother-in-law Hans Wildorf started importing Swiss movements to the UK in 1905, they never could have imagined that it marked the start of one of the world's most iconic brands. Just like we can't imagine a world without Rolex watches. Of course, Rolex didn't get this popular by chance.
1. Not just a name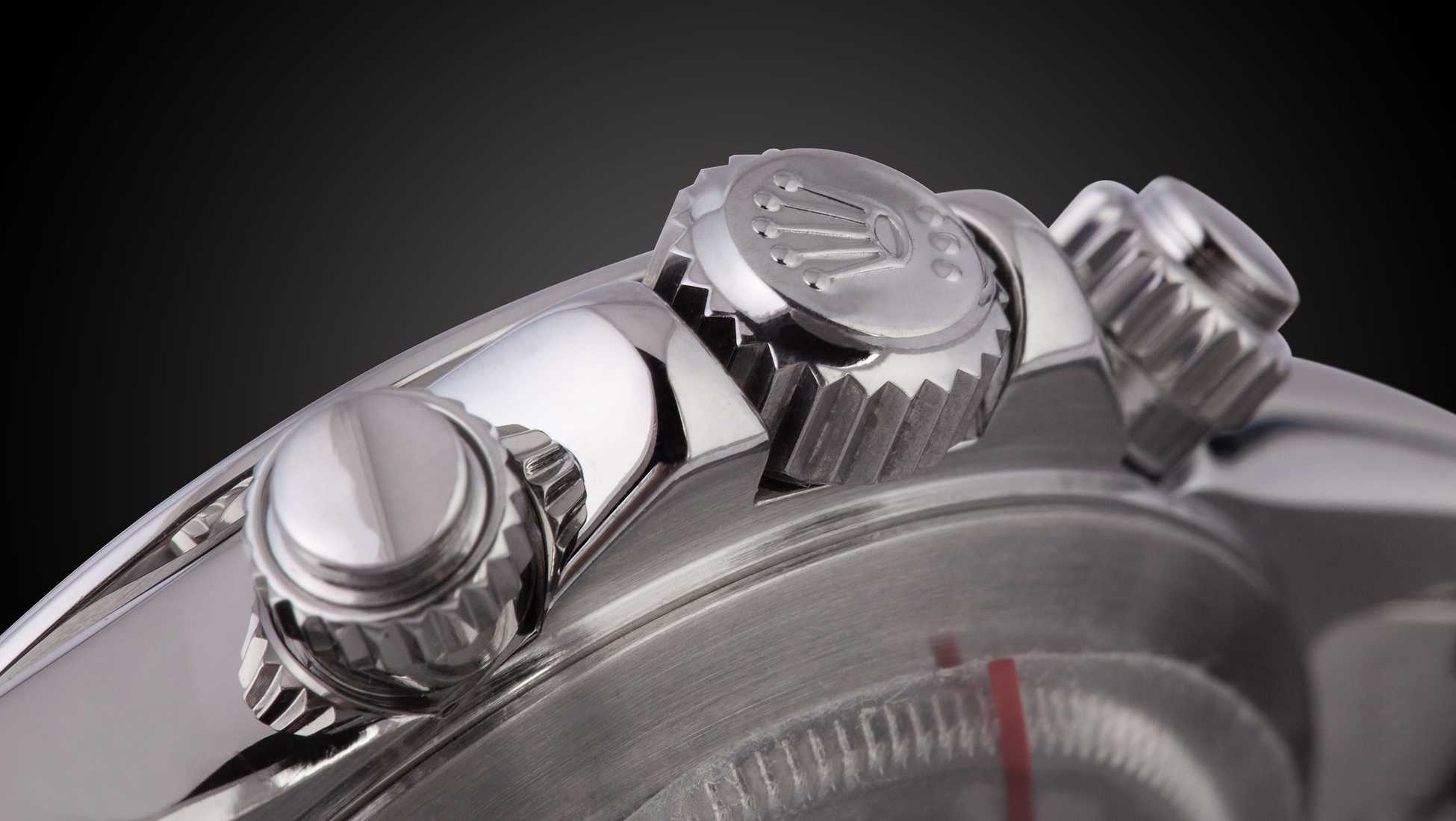 The distinctive Rolex branding
Where the name
Rolex
exactly comes from, was never officially confirmed. It was first registered in 1905 as Rolex SA in England. One of the unofficial stories tells us the name came from the French phrase 'horlogerie exquise', meaning exquisite clockwork. Wildorf wanted his brand name to be easily pronounceable across the globe. It's also been suggested that Rolex resembles the sound you hear when a watch is being wound and it's short enough to fit easily on the face of a watch.
2. Functional designs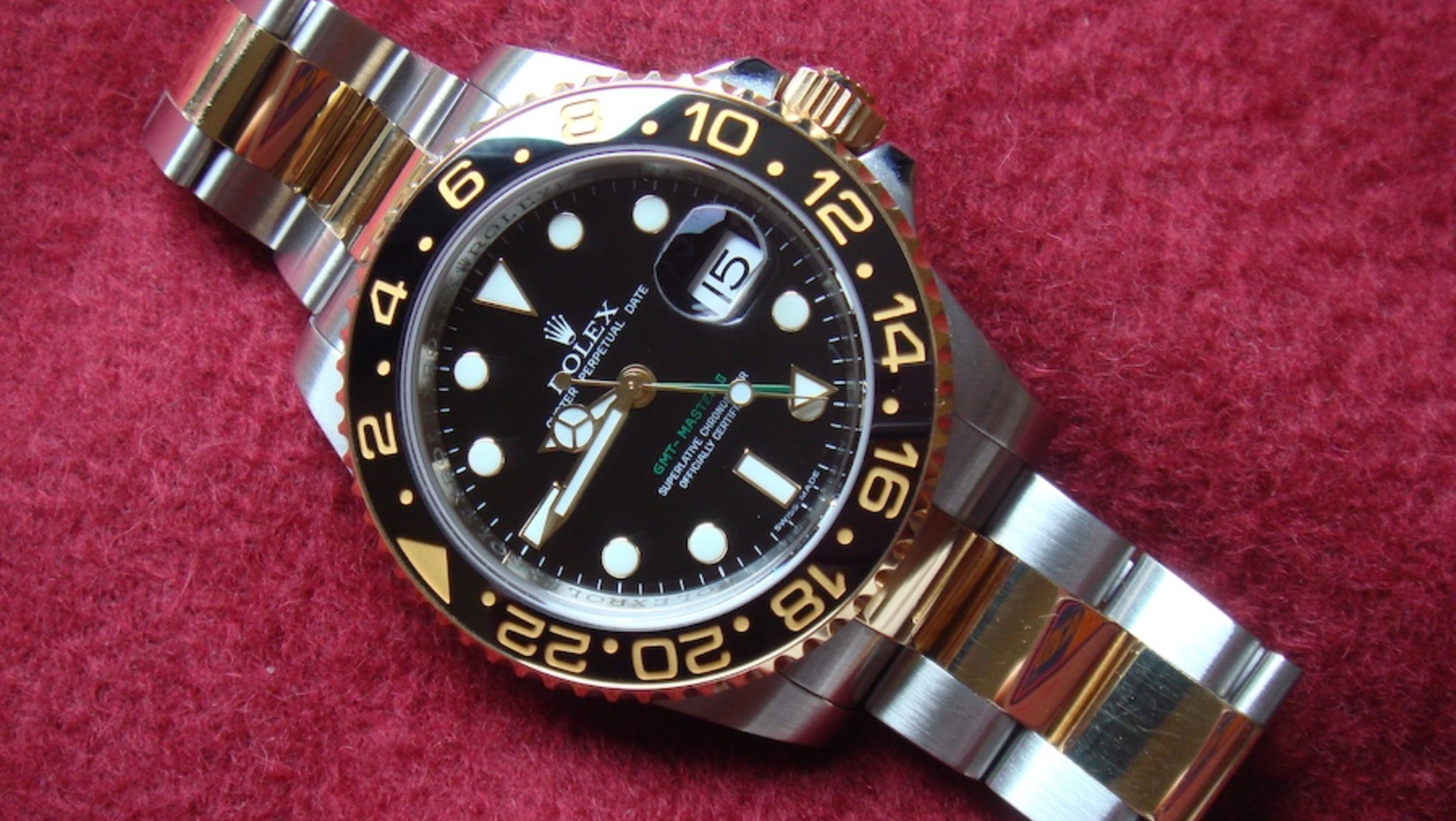 The GMT Master

Over the years, Rolex produced many special models. The most famous of them were produced with specific usages in mind, especially for some of the more adventurous among us. That's how models for mountain climbing, aviation and deep sea diving were invented, to name just a few. The Explorer for example, was designed specifically for mountain climbers. While the Daytona kept time for race car drivers. The GMT Master was designed for airplane crews on longer flights. It was able to display Greenwich Mean Time, while also showing a second time. A first for wristwatches!
3. Innovators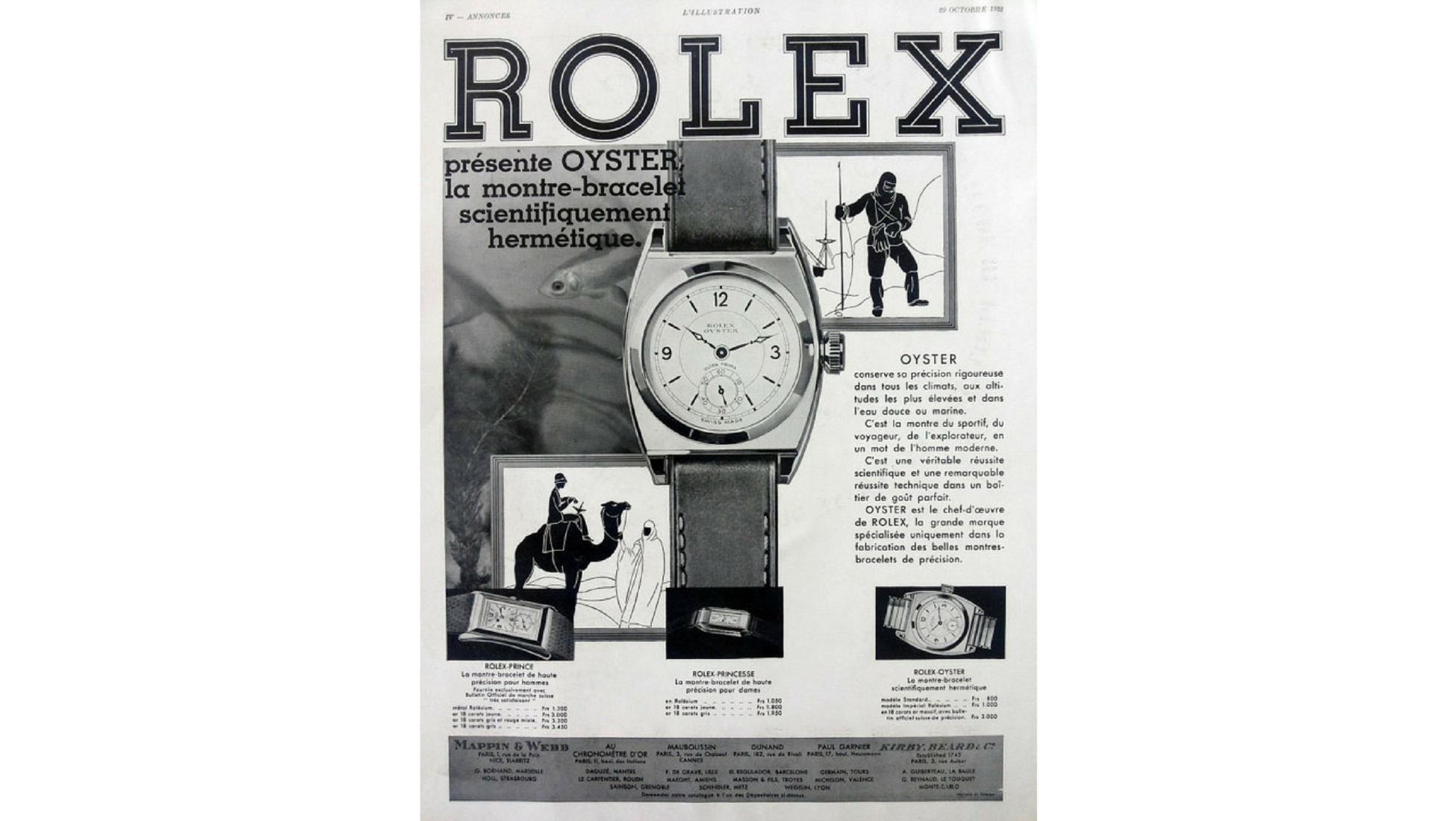 An advertisement for the waterproof Oyster

This was probably the Rolex line of thinking, because the brand has an impressive track record on innovating wristwatches. You've already read about the GMT Master, which could show two time zones at once. In 1925, Rolex was the first to make a waterproof wristwatch, the Oyster. Almost 20 years later, Rolex made the first wristwatch with an automatically changing date on the dial. Yes, all of those things we take for granted now, but Rolex was the first to do many of them.
4. Worn by celebrities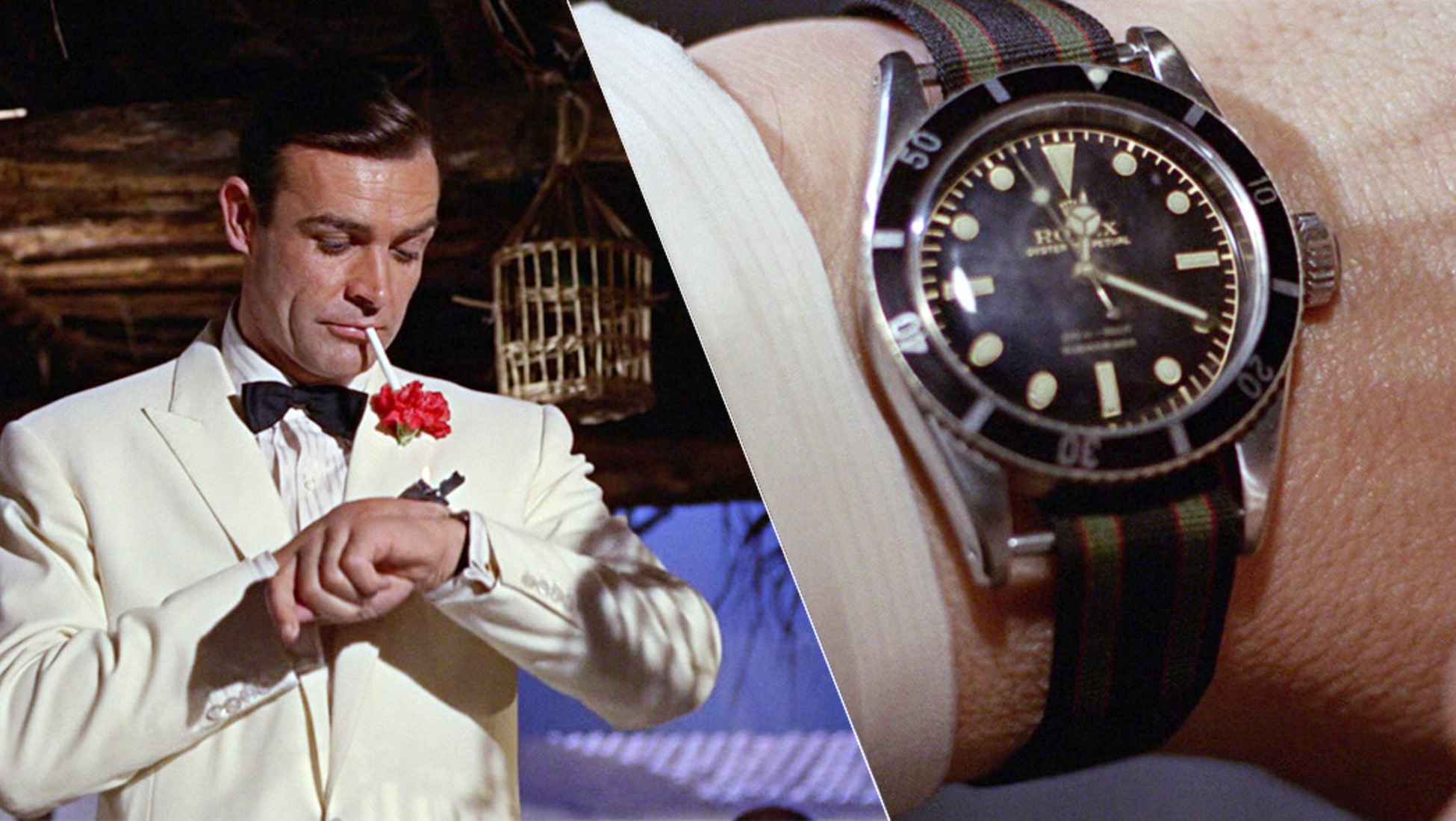 James Bond, checking his Rolex Submariner

Wearing a Rolex on your wrist puts you in fine company. Many famous actors, great soccer players and influential CEOs wear their Rolexes with pride. Interestingly, our undeniable favourite Rolex wearing star is a fictional character. Who are we talking about? James Bond of course. When the iconic secret agent was first played by Sean Connery, he wore nothing less than a Rolex Submariner around his well-trained wrists. For the recent movies however, Omega bought 007's timekeeping rights.
5. A Solid Investment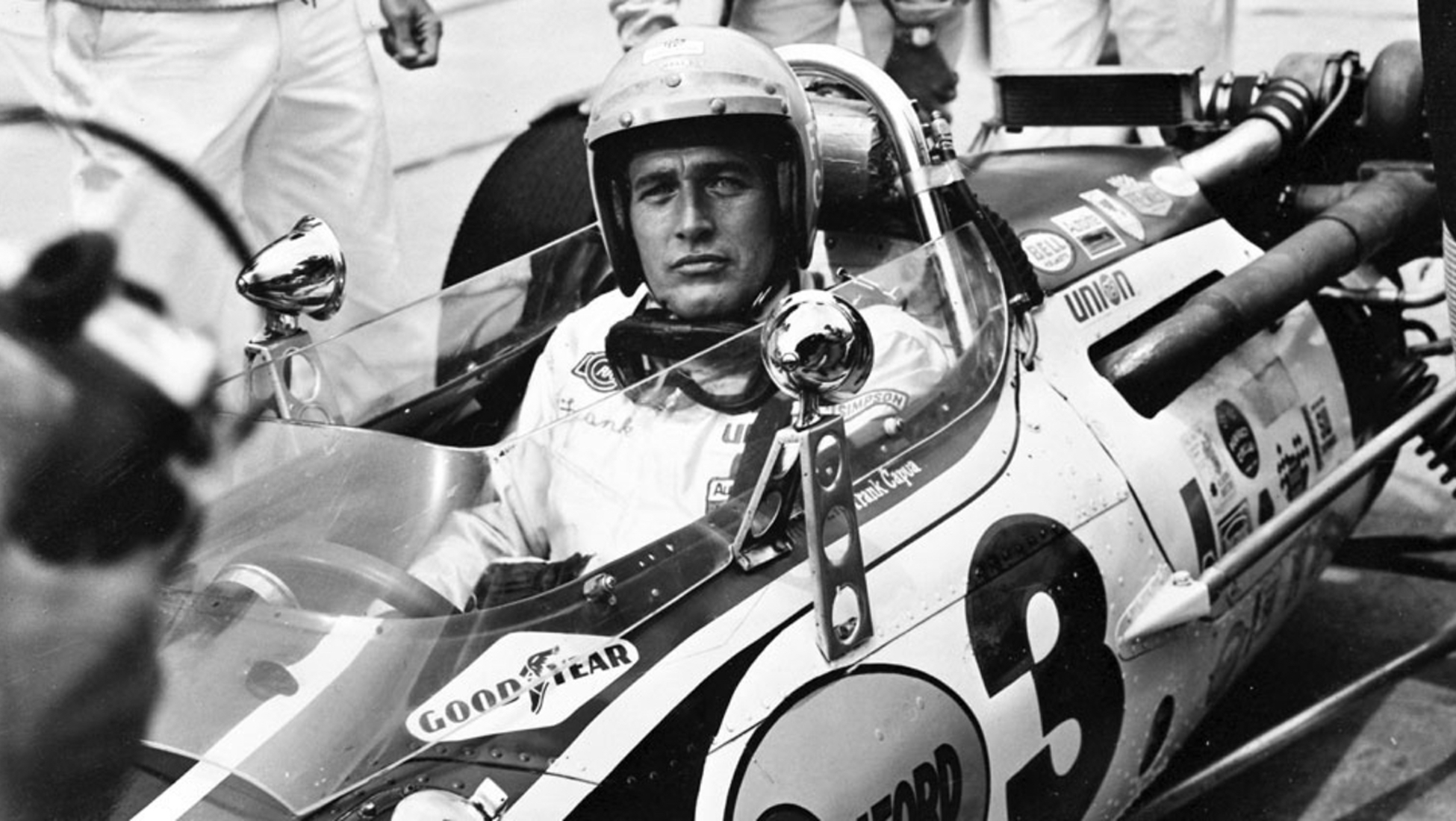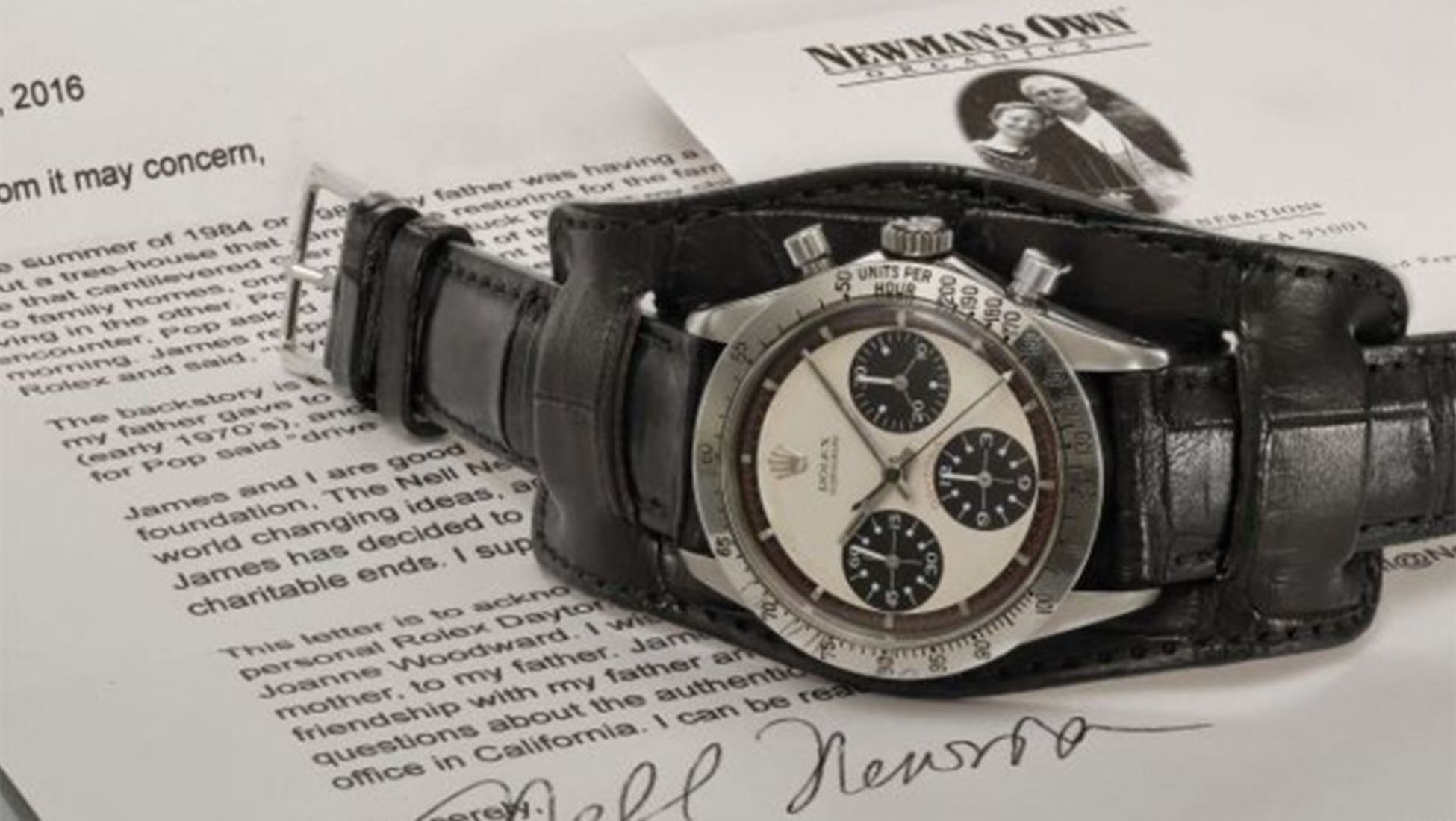 Rolex Dayton

A vintage Rolex in good working condition is worth much more than its original asking price. Multiply that by a vintage Rolex actually worn by a celebrity and you've hit the proverbial jackpot. On 26th October 2017, a Rolex Daytona watch owned and worn by famous actor Paul Newman was sold at auction for just over €15 million!
____________________

Here at Catawiki, you're just one click away from dozens of vintage Rolexes and many other exceptional watches. You can search for all of those special models we discussed in one of our weekly Watch auctions and our weekly auction dedicated to Rolex watches.
You may also like these articles:
The Best Rolex Watches for Couples
How to Buy and Sell Rolex Watches Online Without The Stress