In collaboration with Gerben van IJken - LEGO Expert
What's fun to play with, comes in a range of styles and types and also can be an excellent investment? LEGO sets, of course! Any LEGO fan knows the pure joy of building bricks and creating entire worlds made from these tiny coloured pieces and minifigures. But fun and frivolity aside, let's talk value. Some people are willing to pay top dollar for the right LEGO sets at auction - you just need to figure out which ones. Let our LEGO expert, Gerben van IJken, guide you as we bring you 5 LEGO sets which are increasing in value.
1. Ewok Village
With the Star Wars mega-franchise seemingly taking over the world, it's perhaps no wonder that three out of the five items on this list are all related to the sci-fi film series. First up, one Star Wars set which is increasing in value is the treetop residence of the Ewoks seen in Episode VI 'Return of the Jedi'. If you picked one of these off the shelf in 2013 when it was originally released, it might have set you back around €200. Nowadays? You could be holding onto a set worth €350. That's certainly worth an ewok celebration!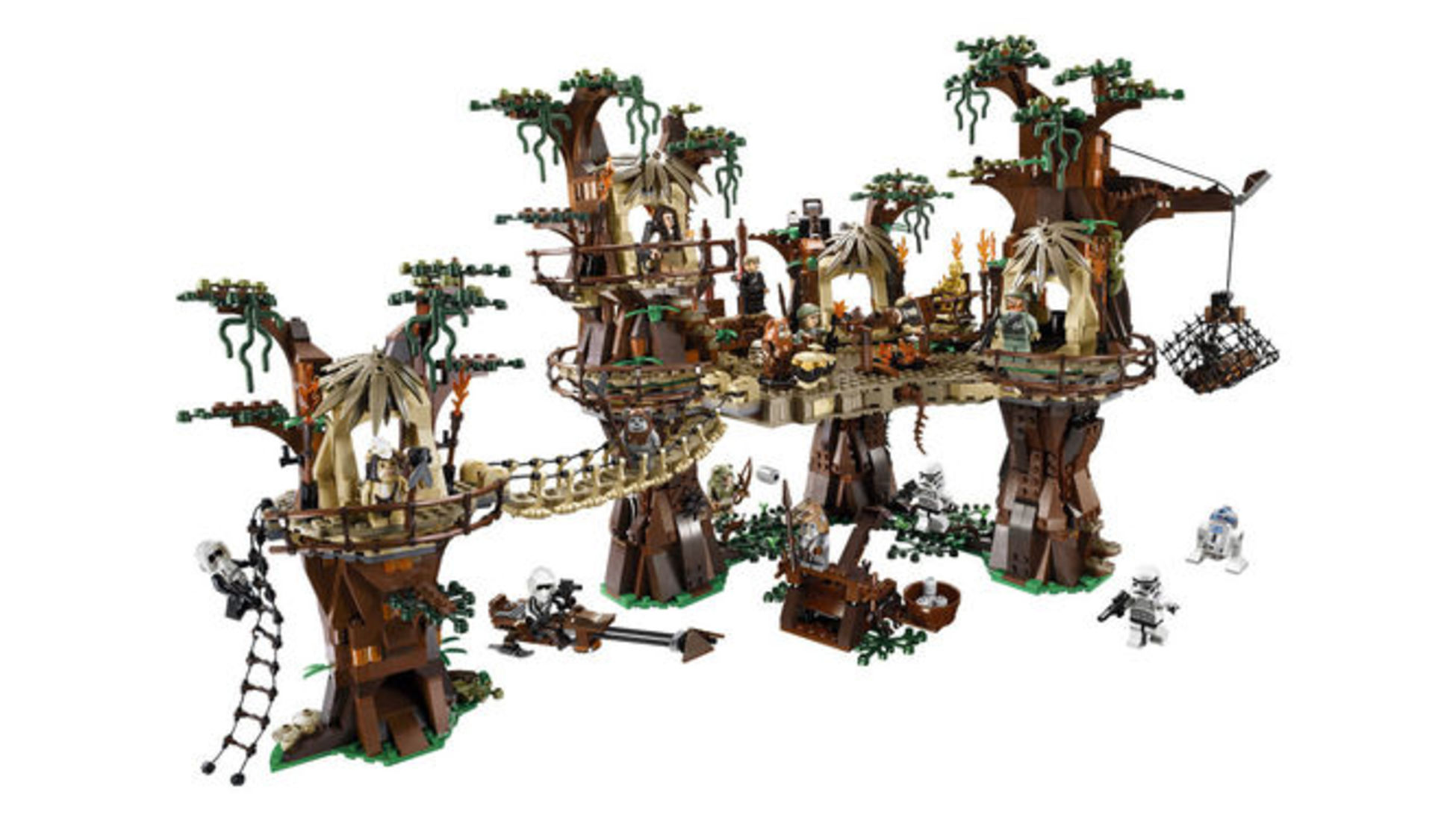 2. Café Corner
Released in 2007, this set depicts a three-storey cafe and hotel on the corner of a busy high street scene. It's one of the most sought-after sets around. At the time of issue, it would have cost you just over €100. However one Café Corner previously sold at our auctions for €1,400! That's worth more than a few cups of coffee!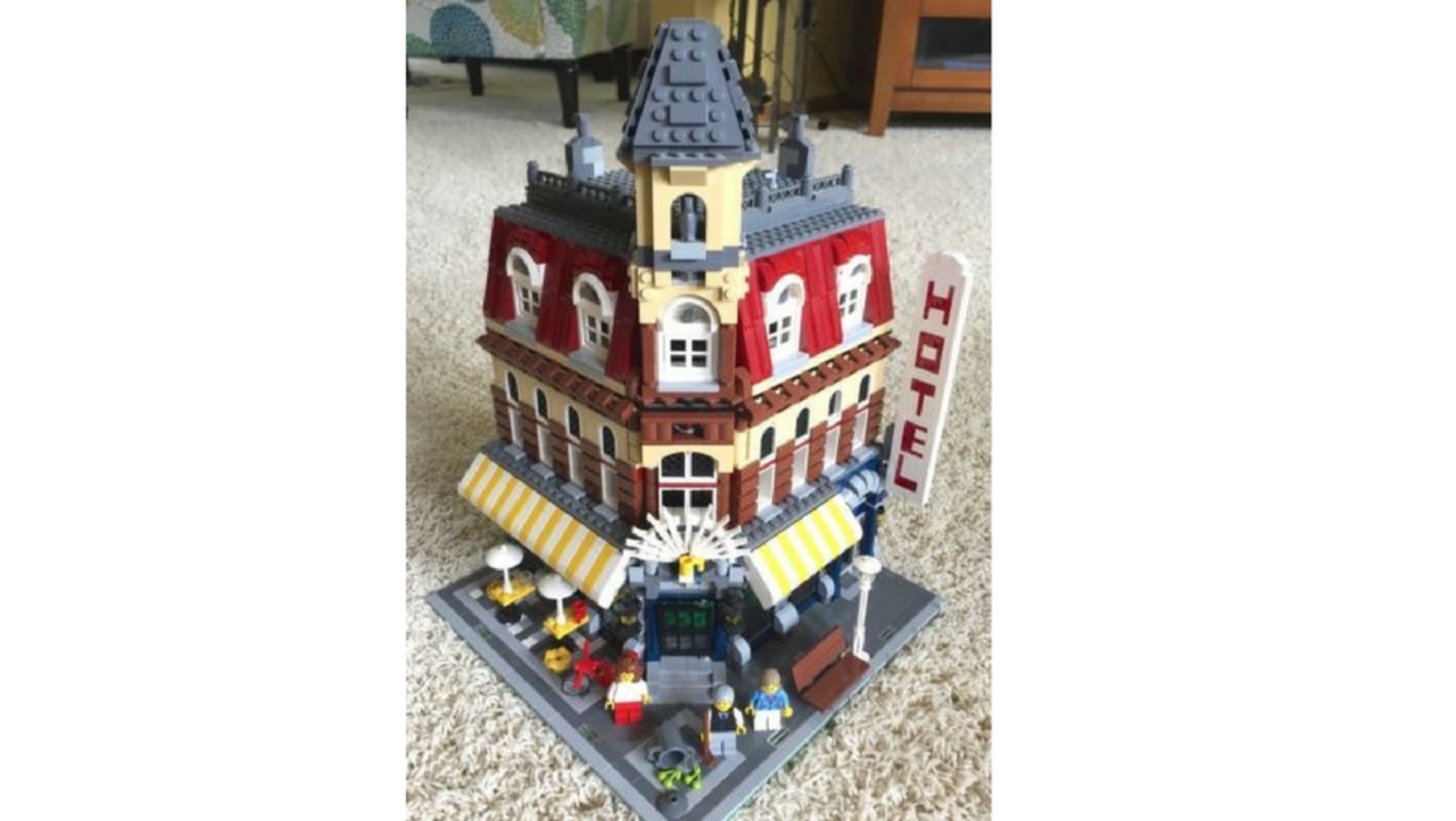 3. Cloud City and the Printed Boba Fett
Perhaps one of the most desired and expensive minifigures in the LEGO universe is the Star Wars bounty hunter Boba Fett, released in 2003 in the Cloud City (10123) set. One of the things which makes him so unique as a minifigure is the printed designs on his arms and legs - which have been known to take the worth of the figure to around €200 alone. Nowadays, there are many versions of LEGO Boba Fett around, but there hasn't been any other Cloud City version like this. His uniqueness as a collectable means this version could probably be considered the most hunted bounty-hunter in the LEGO galaxy!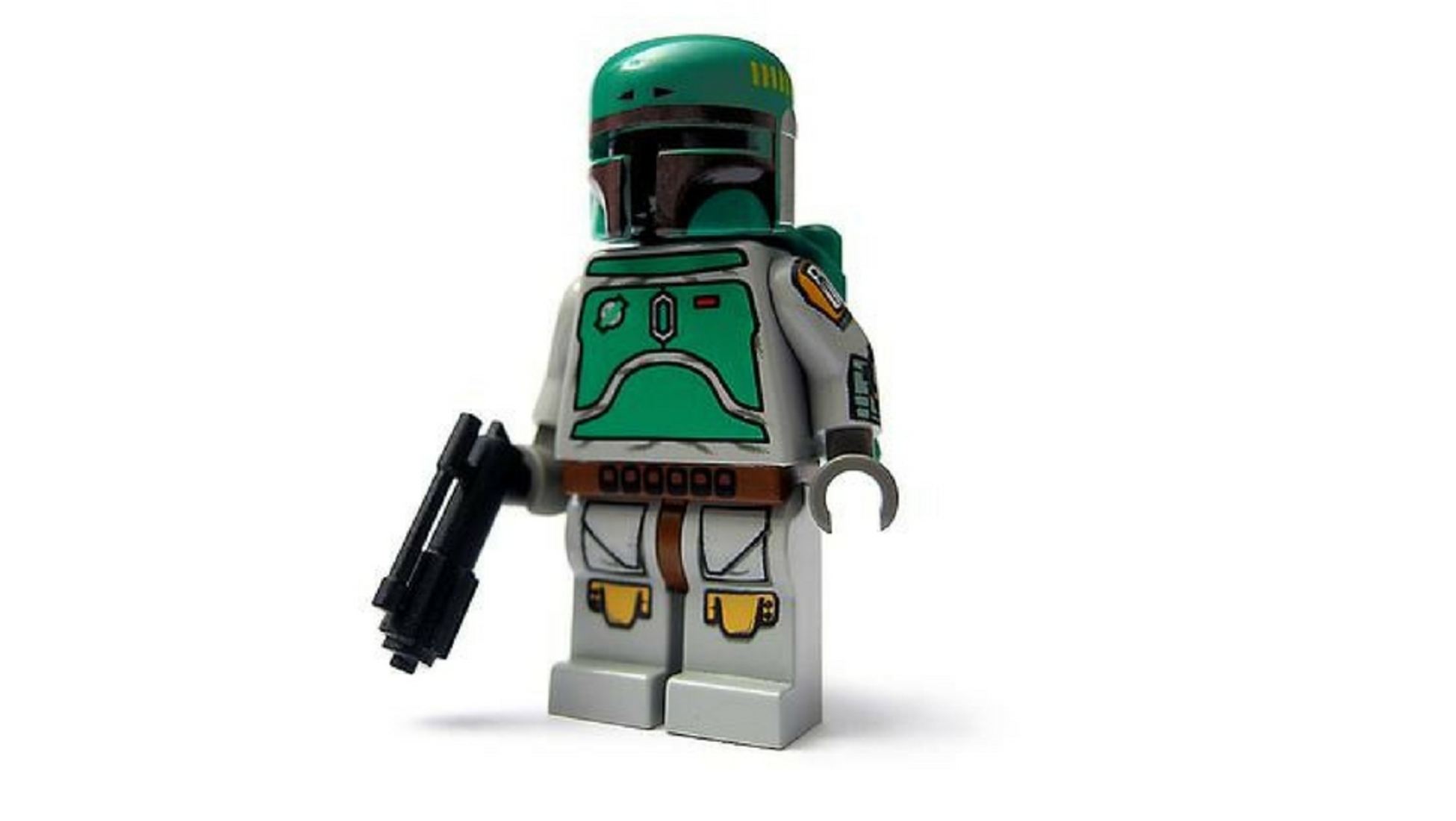 Image source: Brickpicker
4. Original Star Wars Millennium Falcon
For the true Star Wars fan who wants to celebrate their love in LEGO form, this collectable is certainly the ultimate piece of merchandise. In 2017, LEGO released a completely new version of their all-time favourite Ultimate Collector's Series set, but nothing beats the this original released in 2007. Early in 2015 one of the original Millennium Falcon sets came up for auction on Catawiki. It sold for an impressive €4,700 - an out of this world jump up from its original price tag of under €450.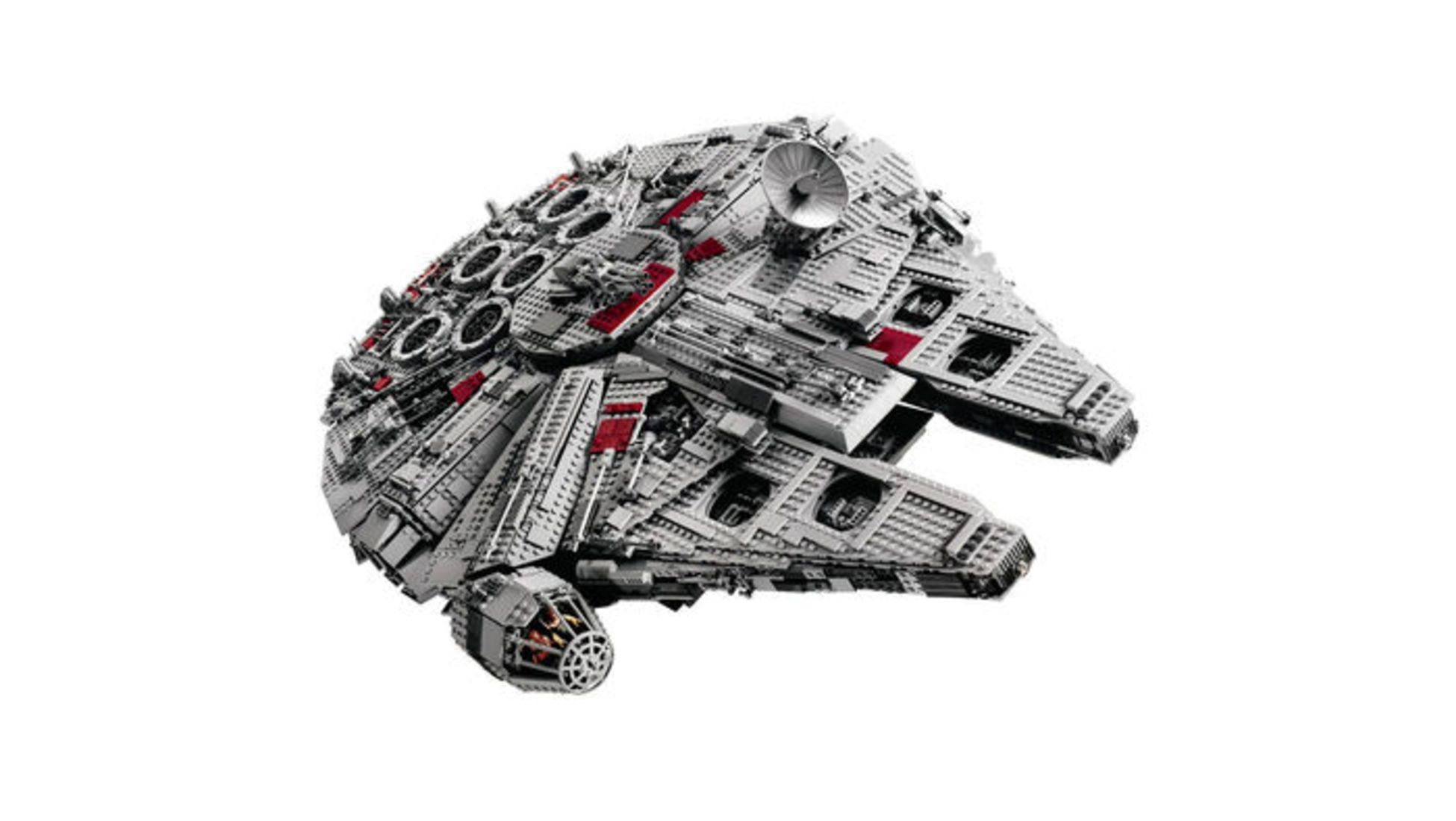 5. New Saturn 5
The NASA Apollo Saturn 5 is an insta-classic. It was released mid-2017 but it's a piece which is expected to sky-rocket in price, right from the word 'launch'. Standing at a metre tall, it's a LEGO replica of NASA's real life rocket ship and a seriously cool piece of kit. So watch this space: the original retail price of the ship is around €100 but when it comes to the future value? The sky's the limit!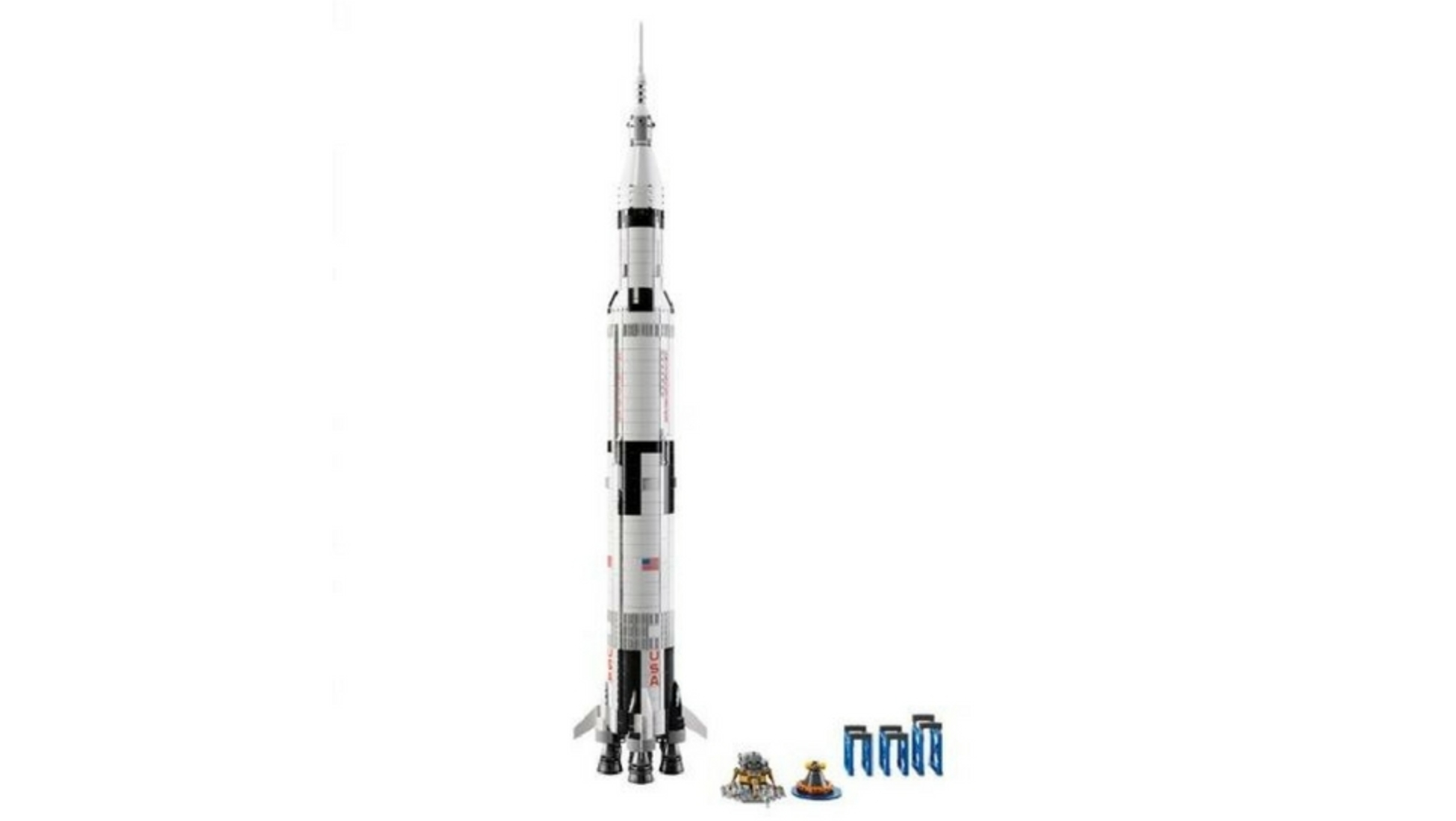 Is playtime over for the sets you own? Why not cash in on your set and reap the benefits of owning a collectable LEGO piece or set? Our LEGO expert would love to see what you have at home. When you offer your set up for auction, our team of LEGO experts will assess it's worth and value and if they think it could make you some money, they'll schedule it for auction! The first step is to become a seller, which you can do easily and quickly.

Perhaps you're looking to build your collection? Of course, owning LEGO sets is exciting, creative, and something the whole family can enjoy. Not to mention, there's investment potential for the future. You can explore our selection of LEGO bricks and sets in our Toys and Boardgames auction. Time to get creative!
You may also like these articles: