From delicate figurines to sparkling jewellery, Swarovski crystals have been popular for more than a century. Our in-house Swarovski expert, Annemarie van Orsouw, is an avid Swarovski collector herself and has been trading crystal figurines for years. She knows the market inside and out and now shares some advice on how to determine the value of Swarovski crystals. Read on to discover what factors affect the value and what resources can help you appraise your own pieces.
Before You Get Started
Annemarie says that it's important to know that the expected auction value will differ by country. For example, in Italy you see that prices asked by sellers for second-hand figurines are often much higher than in the Netherlands, where an abundance of online marketplaces can drive the price down. The best thing to do is to investigate how much certain Swarovski figurines are selling for online by looking up sales from auction platforms like Catawiki.
Trends
It's also important to be aware of the current trend. In the 90s we saw a hype surrounding Swarovski crystals which lasted for about 15 years. Today many collectors already have the traditional collectors pieces and tend to be more interested in the coloured and transparent figurines produced after 2008 and especially in Swarovski jewellery. Prices for these pieces on the second hand market are currently stable, but it's important to keep an eye on trends because supply and demand will always drive price. That being said, the following factors will also have an effect on the value of your Swarovski crystals.
Limited Edition Sets
In the mid 1970s Swarovski started making figurines as a gift to customers. There appeared to be a big interest and afterwards the figurines where offered for sale. In 1980 Swarovski started making decorative pieces in limited editions. For example in 1987 the first annual edition of 'the Lovebirds' was made available in the USA only.
Swarovski decides how many pieces will be produced to create exclusive products. Once the set number is reached, the piece is retired. The discontinued figurines then start to appear on the secondary market. Limited edition Swarovski pieces will hold its value better, but still it depends on the market and the demand.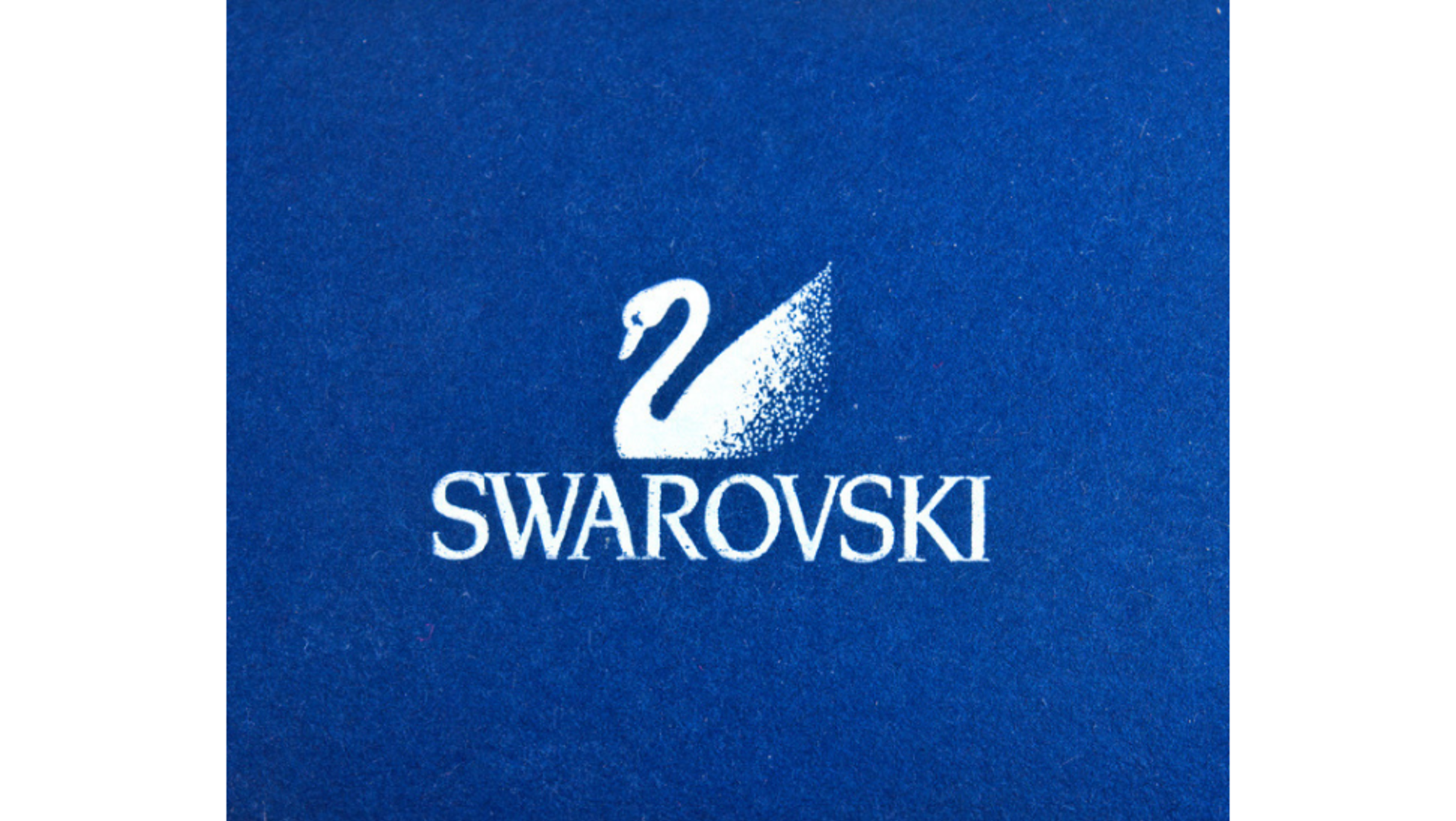 Limited edition Swarovski pieces will hold its value better, but still, it depends on the market and the demand.
Swarovski Logo
In order to value a figurine or decorative element, you have to make sure it is an original Swarovski piece. There are many companies on the market making crystal figurines, but there is simply no brand like Swarovski. The logo helps to distinguish authentic pieces from fake objects. The vintage Swarovski pieces, made from 1899 through 1988 have the Edelweiss logo. From 1976 through 1988 they used the SC logo and later on this became the iconic swan logo that we're so familiar with today. But for some periods other logos were used, for example on the Trimlite collection or on items produced for the importing company Ebeling and Reuss. So it's important to do your research when looking at the logo.
Condition
To value the Swarovski pieces, the condition must be checked as well. Swarovski crystal rarely loses its excellent condition because they are made of extremely durable glass that does not show traces of ageing. Only the glue used on older pieces can sometimes shows some discolouration. A Swarovski object can be broken or chipped however, which will decrease its value.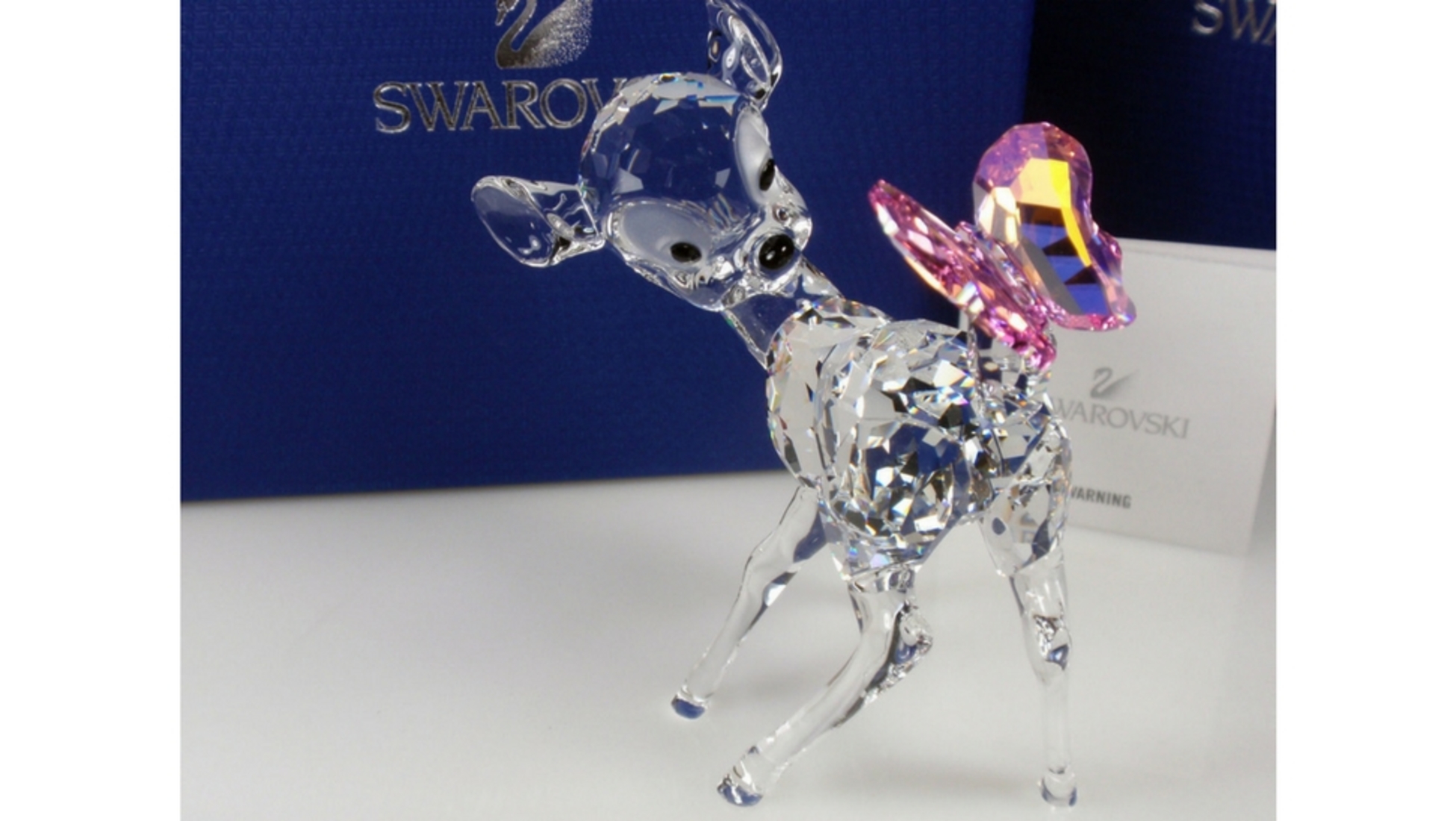 Although Swarovski objects maintain their condition exceptionally well, they can crack or chip, and this decreases their value
Packaging
Swarovski boxes can be crucial to the value of the piece. The boxes are especially important for annual editions, limited editions and numbered editions, because they are specific to the items and cannot be replaced by another box. These special packages only fit the specific figurine and protect the piece perfectly. Having the original packaging will increase the value of a Swarovski crystal piece.
Certificates
Especially for annual editions, limited editions and numbered editions, the Swarovski certificate of authenticity is important for its value. The edition number on the certificate must match the number on the crystal. It cannot be swapped for another certificate of authenticity because the numbers would not match and only matching numbers will add value. The certificate of authenticity for other lines is generic however, and can often be swapped and is therefore somewhat less important for the value.
Complete Sets
A complete set will attract more buyers. Swarovski produced a great number of series, also in annual editions. Different categories like the Chinese zodiac collection, the Disney figurine collection, paradise figurines and the soulmates collection are ever popular.
Annemarie's Tip: Pricing Guides
The value of a Swarovski piece is based on their current availability or rarity, their historic value and their replacement value. Annemarie suggests looking into Swarovski pricing guides to determine some of these figures. There are several books, such as the 'Warner's Blue Ribbon Books', that can help you to identify your piece, give you more information and tell you about the retail and current price. Annemarie also uses a guide produced by 'Uitgeverij Assendorp' in collaboration with Swarovski to find international replacement values and she looks at the international online prices of sold listings and prices at the Dutch market.
Estimating value is not always easy. Some figurines had a high retail price and now sell for very low prices. Also some figurines had the same retail price, for example the Kris bears and Christmas ornaments, but have a different collectors value. This is why sometimes one figurine is not approved for auction while another one from the same collection is.
It is a lot of fun to add new figurines to your series and create your own Swarovski display at home. Are you still missing some pieces? At Catawiki the most beautiful Swarovski pieces are sold every week. Have a look at our weekly Swarovski auction and add new crystals to your collection today. Or if you've determined that you have some valuable pieces that you're ready to cash in on, offer them up for auction. Annemarie can't wait to see what you have and hopefully include your Swarovski crystals in our next auction.
You might also like these articles: