Written by Hazel | Last updated on 29th August 2019
How can you make sure your silver jewellery returns to its former glory and how do you protect it from discolouration? Jewellery expert Jonathan Cox has been dealing in jewellery for over 20 years and is here to help you make your valuable assets last as long as possible.
Preparation
First of all, Jonathan recommends to get a tried and tested professional cleaning agent, paste or cloth in order to effectively clean your silver. "It can be a dirty job, so wear protective gloves to keep your hands clean, especially if you are using a paste. The chemicals are not good for your skin."

Before you start, lay out all your silver on a flat, non-porous surface, then clean your jewellery carefully and with minimal force. If you're using a dry cloth, there should be no need for drying afterwards. If you're using a dip that requires rinsing with water after cleaning, ensure you rinse the piece thoroughly and then give the jewellery a final buff to prevent watermarks.
Polishing
Many jewellery pieces are not designed to have a mirror-like shine; they can sometimes have matte or textured finishes. "You should never over-polish old pieces of silver jewellery as, over time, this can wear away the important hallmarks on it," Jonathan adds.
You may find that more intricate pieces can be extremely difficult to clean as there can be many grooves, filigree sections or pieces that could potentially break off. Cotton buds can be very useful for getting into tight spaces and settings.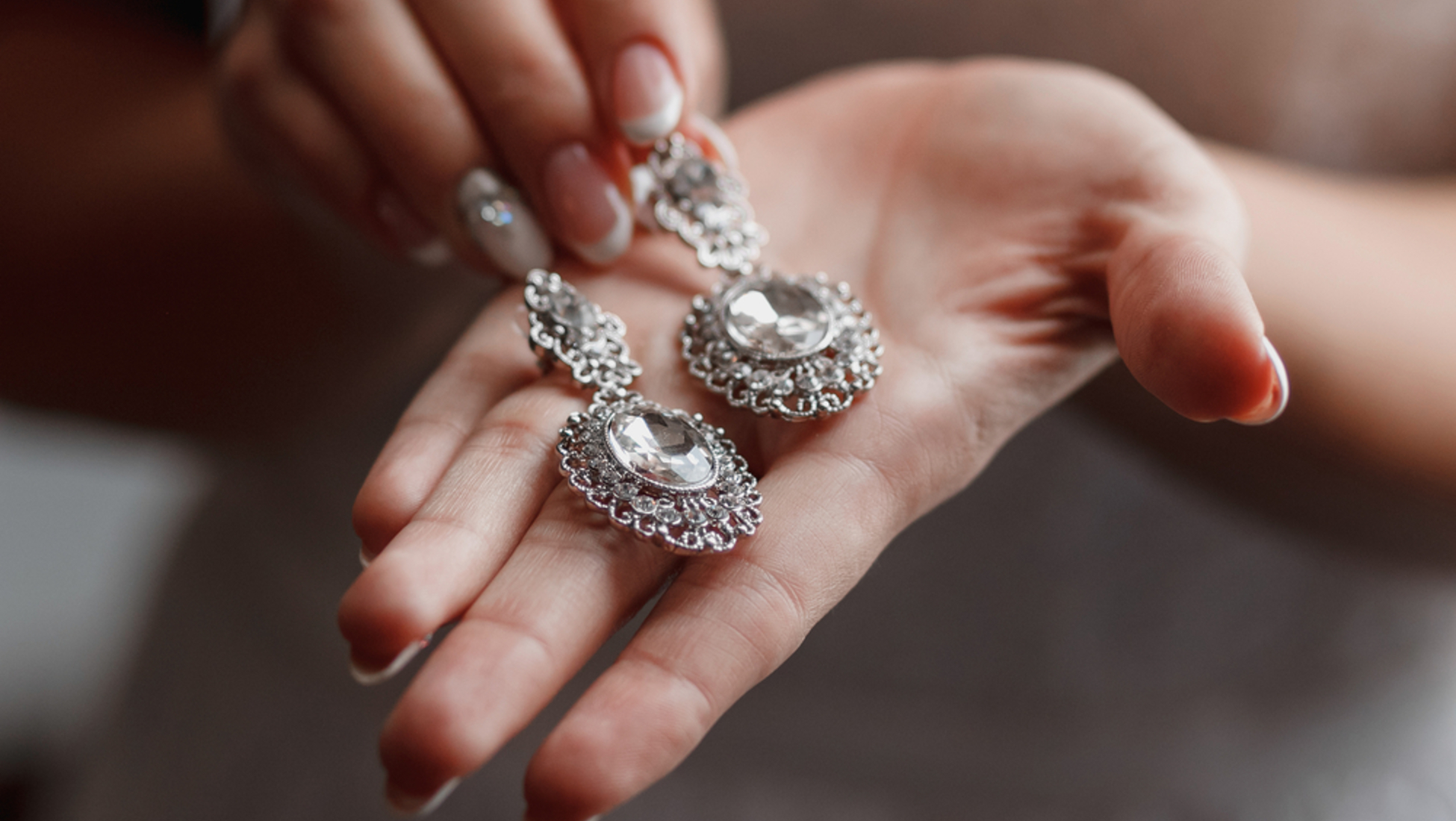 Start cleaning your silver jewellery by setting everything out on a flat, non-porous surface then clean your jewellery carefully and with a minimum of force.

Precious stones
Jonathan also advises paying extra attention to silver jewellery set with gemstones. It's important to determine what the stones are and how they are set; your cleaning method can be chosen accordingly.

If your jewellery contains anything that is organic or water permeable like pearls, opals, amber or turquoise, never use any type of cleaning dip. For permeable or highly fragile stones like emeralds or opals, avoid using an ultrasonic cleaner.
Before using chemical or ultrasonic cleaners at all, check to see if your stones are glued or bonded in. This is important because chemical cleaners can dissolve or remove bonding agents, so if they come into contact your stones could fall out; either immediately or over a period of time.
Prevention
Of course, the best way to take care of your jewellery is preventing it from becoming dirty or discoloured in the first place. Jonathan advises that if you don't wear specific pieces for periods of time, it is always better to store them away.

Leaving your silver exposed to sunlight on a windowsill or bedside table can speed up the process of oxidation (the natural tarnishing of silver where the surface will become much darker over time). Preventing oxidation of silver for as long as possible will save you work in the long run because the worse the silver discolours, the harder it becomes to clean.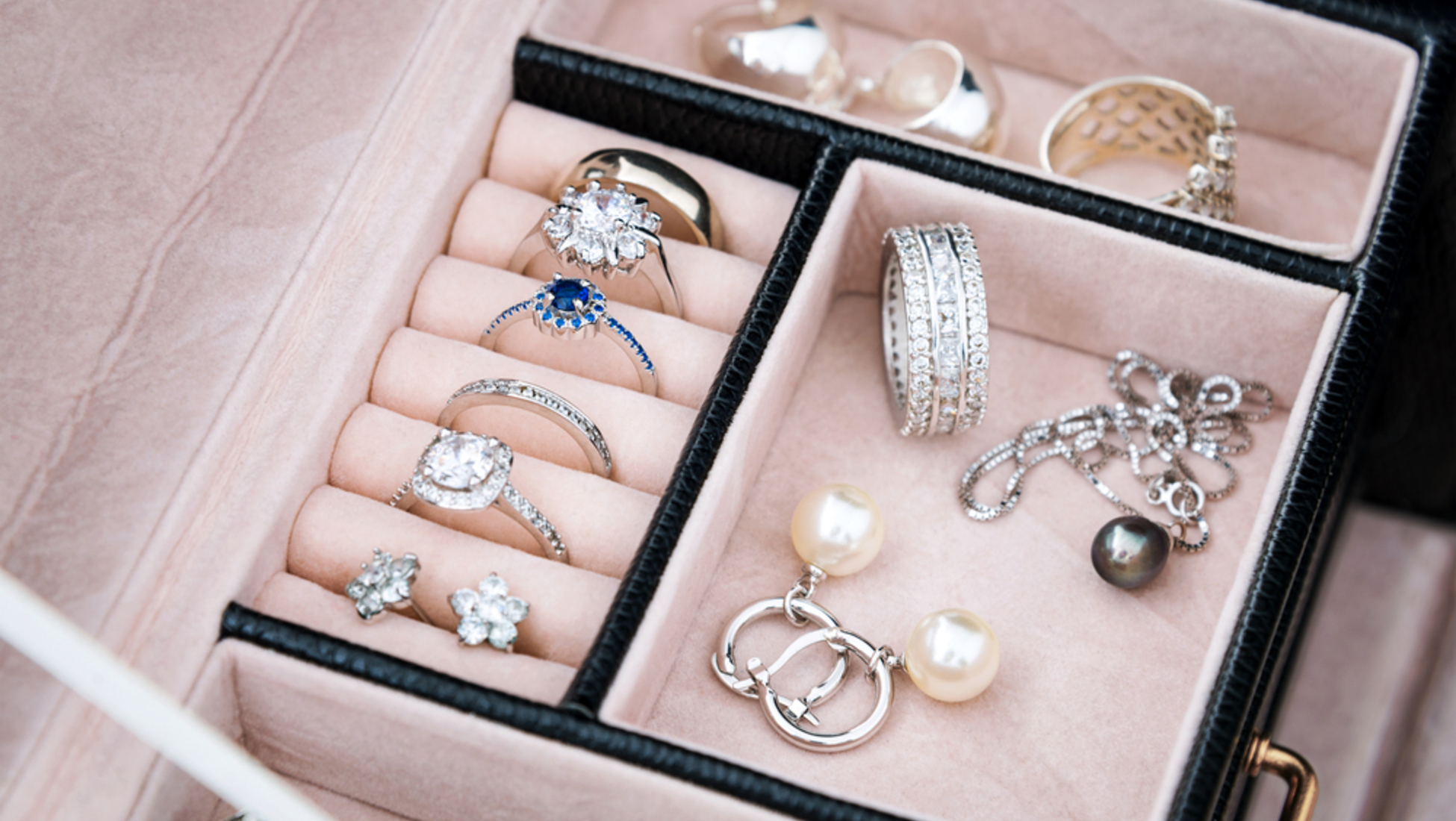 To prevent your silver from becoming discoloured too quickly, store your jewellery safely out of sunlight.
Now that you know how to clean silver jewellery, you can keep your bracelets, necklaces, rings and earrings looking sparkling and fresh for years to come.
____________________
Check out our latest Jewellery auctions or register as a seller with Catawiki.

Discover more jewellery | art nouveau & art deco | brand jewellery
You might also like these articles: